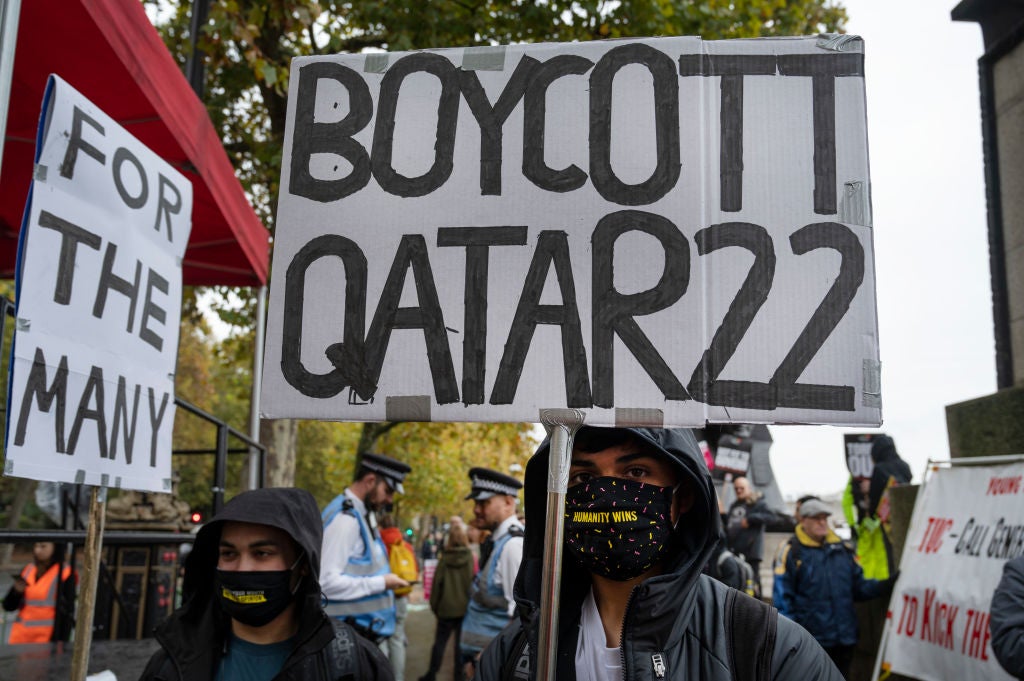 The 2022 football World Cup kicks off on 20 November at the Al Bayt stadium in Al Khor, Qatar. The stadium is one of eight purpose-built for the tournament, which is taking place in the Middle East for the very first time.
The construction of those stadiums has generated a lot of controversy ahead of the tournament, given reports of poor labour conditions experienced by migrant workers who built them. Some reports put the migrant worker death toll in Qatar as high as 6,500, although this is disputed by the tournament's organising committee.
Qatar's human rights record has led to criticism of the decision by tournament organiser FIFA to hold the World Cup in the country. It is not the only controversial football investment involving a Gulf state in recent times.
The £300m (SR1.34bn) takeover of English Premier League football club Newcastle United by a consortium led by Saudi Arabia's sovereign wealth fund the Public Investment Fund (PIF) has proved a highly controversial foreign investment.
Any prospective owner or director of a professional football club in the UK needs to pass a test that proves they are fit and proper custodians, with anyone with a criminal conviction or other historic bad behaviour supposedly excluded from the process.
Critics of the PIF takeover point out that its chairman is Mohammad bin Salman, the Crown Prince of Saudi Arabia, who was implicated by the US government in the murder of journalist Jamal Khashoggi in 2018, and that the human rights record of the Saudi regime should preclude state-owned PIF from owning a football club.
How well do you
really

know your competitors?

Access the most comprehensive Company Profiles on the market, powered by GlobalData. Save hours of research. Gain competitive edge.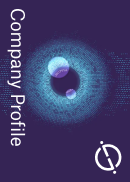 Company Profile – free sample
Thank you!
Your download email will arrive shortly
Not ready to buy yet? Download a free sample
We are confident about the unique quality of our Company Profiles. However, we want you to make the most beneficial decision for your business, so we offer a free sample that you can download by submitting the below form
By GlobalData
Despite vocal opposition to the deal from human rights advocacy groups and rival clubs, the Premier League approved the takeover in early October 2021 after receiving "legally binding assurances" that the Saudi Arabian government will not effectively own Newcastle United.
The Newcastle United acquisition and Qatar World Cup have both been widely described as classic cases of 'sportwashing', an attempt by a sovereign state to use sport to distract people from unethical or criminal activity.
However, is image management the main motivation for PIF or the Qatari government? How widespread is sportswashing and are investments labelled as sportswashing effective in improving perceptions of sovereign states with bad reputations?
What is sportswashing?
Felix Jakens, Amnesty UK's head of priority campaigns and individuals at risk, says sportwashing is "a process or moment where a country with a bad human rights record attempts to use sport as a way to create positive PR to clean up its image and deflect attention away from its human rights record". He adds that Amnesty was highlighting the use of sport to distract from human rights abuses long before the term 'sportswashing' was coined.
He highlights the Beijing Olympics in 2008 and the 2014 Sochi Winter Olympics as classic examples. Looking further back in history, the 1974 'Rumble in the Jungle' boxing match between Muhammad Ali and George Foreman, hosted in then-Zaire by dictator Mobuto Sese Seko, fits the criteria. So does the 'Nazi Olympics' held in Berlin in 1936.
PIF is not the first major football club owner to be accused of sportwashing. Similar controversy surrounds Paris Saint-Germain and Manchester City, controlled by state-owned entities from Qatar and Abu Dhabi, respectively. However, the takeover of Newcastle United does seem to be a tipping point, leading to greater criticism and opposition than seen before for these types of investment.
Saudi Arabia has not just turned its attention to football but has also hosted high-profile boxing matches and a Formula E race over the past few years. Jeddah will host the country's first-ever Formula 1 grand prix in December 2021.
"Saudi Arabia is using sports to create positive headlines about the country while actually doing nothing to improve its human rights record," says Jakens.
Daniel Brett, head of research and data at Global SWF, which provides data and analysis on state-owned investors, argues that sportswashing is a loaded term used too liberally by critics of various governments. "In terms of PIF's activities, I can't see that its overall thrust has been anything but using its funds to earn a return from global investments, which are then used for its primary purpose: domestic economic diversification," he says. "The Newcastle acquisition should be seen in that light."
He says PIF is pursuing sports and leisure investments to grow its investment portfolio and diversify the economic interests of the country, which is a major aim of the Saudi government's Vision 2030 initiative. PIF-backed company LIV Golf Investments invested $200m (SR751.7m) in the Golf Asian Tour shortly after the Newcastle United deal was concluded and PIF itself is close to completing a $370m investment in German e-commerce platform Signa Sports United.
"It seems that the Saudi fund is increasing its exposure to sports as part of an overall strategy oriented towards the retail and leisure sector, which we have also witnessed in its public equity strategy," says Brett.
Are these profitable investments?
Hosts of major sporting tournament often claim the events will have a positive long-term economic impact, yet research suggests Qatar is unlikely to experience a lasting boost to FDI from hosting the World Cup.
Jakens is sceptical that investment returns were the major motivation for acquiring Newcastle United, arguing that "owning a football club isn't notoriously a great way of making money. You would imagine there are smarter places to put £300m."
In the year ending 31 July 2020, Newcastle United reported an operating loss of £54m, down from an operating profit of £14.9m a year previously, largely due to the match suspensions and ban on fans in stadia due to Covid-19.
According to Deloitte's annual review on football finance, more than half of the Premier League's 20 clubs reported an operating loss in 2019/20, with a stark difference between the most and least successful clubs.
Deloitte's research finds that teams finishing in the top four league positions the previous season, qualifying them for the UEFA Champions League, generated average revenues of £444m in the last financial year, compared with an average of just £141m for teams not competing in European competition (such as Newcastle United). It also forecasts that overall revenues for Premier League teams will reach a record high during the 2021/22 season.
Newcastle United reported net debt of £45m for 2019/20, down from £98m the previous year. With total cash growing to £62.7m, PIF takes over a football club in a relatively stable financial position.
So the opportunity for PIF to turn a profit on its investment in Newcastle United is real but largely dependent on winning more games and finishing much further up the league table in the next few years. With estimated assets of more than $500bn, PIF will certainly have money to invest in the team; however, Newcastle United, like all its business investments, will of course only have access to a small share of those overall funds.
"PIF seems to be emulating QIA's investment in Paris Saint-Germain, which had its fortunes transformed by becoming one of the world's wealthiest clubs and now dominates French football," says Brett. "If Newcastle's fortunes are transformed and it heads to the top of the Premier League, it can massively increase its value."
Does sportswashing work?
Given the increased reporting of human rights abuses in Saudi Arabia and Qatar by UK and European media leading up to the World Cup and following the PIF takeover, it is hard to argue that these deals have achieved any sportswashing objectives in the short-term. Instead, many football fans who may have been ignorant of charges against the Saudi and Qatari governments may now be aware of them for the first time.
Yet Jakens argues that "buying into the Premier League gives you a platform to talk to people all over the world", and asks: "If Newcastle United start winning trophies, will the conversation continue to be about human rights in Saudi Arabia?"
The previous owner of Newcastle United, Mike Ashley, saw his public reputation heavily damaged rather than enhanced during his time in charge of the club, and other high-profile owners of Premier League teams, such as the Glazer family at Manchester United, have faced prolonged criticism and opposition from fans.
Owning a football club seems a risky and expensive way to try to sportswash. A lower-risk and less expensive option would be to advertise in sport. Gazprom, the Russian state-owned gas monopoly, sponsored the UEFA Champions League, three football clubs across Europe and UEFA national team competitions before the Russian invasion of Ukraine without attracting even a fraction of the attention or criticism of the Newcastle United deal.
Choosing to sponsor a tournament carries risks too though if the tournament itself becomes controversial, as the sponsors of the Qatar World Cup will be only too wary of.
Jakens concedes that it is almost impossible to measure how effective, or not, attempts at sportswashing are. Yet he also argues that hopes that economic integration with the West would spread Western values in states that lack human rights is misplaced.
"We are seeing the human rights situation getting worse in Saudi Arabia, not better," he says. "We are often asked whether this additional scrutiny will lead to changes in Saudi Arabia and the answer is a resounding no. We have seen the opposite. There is no mechanism for pressure in the country; everything is controlled by the royal family."
There are plenty of reasons to oppose the PIF takeover of Newcastle and Qatar's hosting of the World Cup, and plenty of people are loudly objecting. For as long as that continues, it is difficult to argue that these deals have been effective pieces of sportswashing.