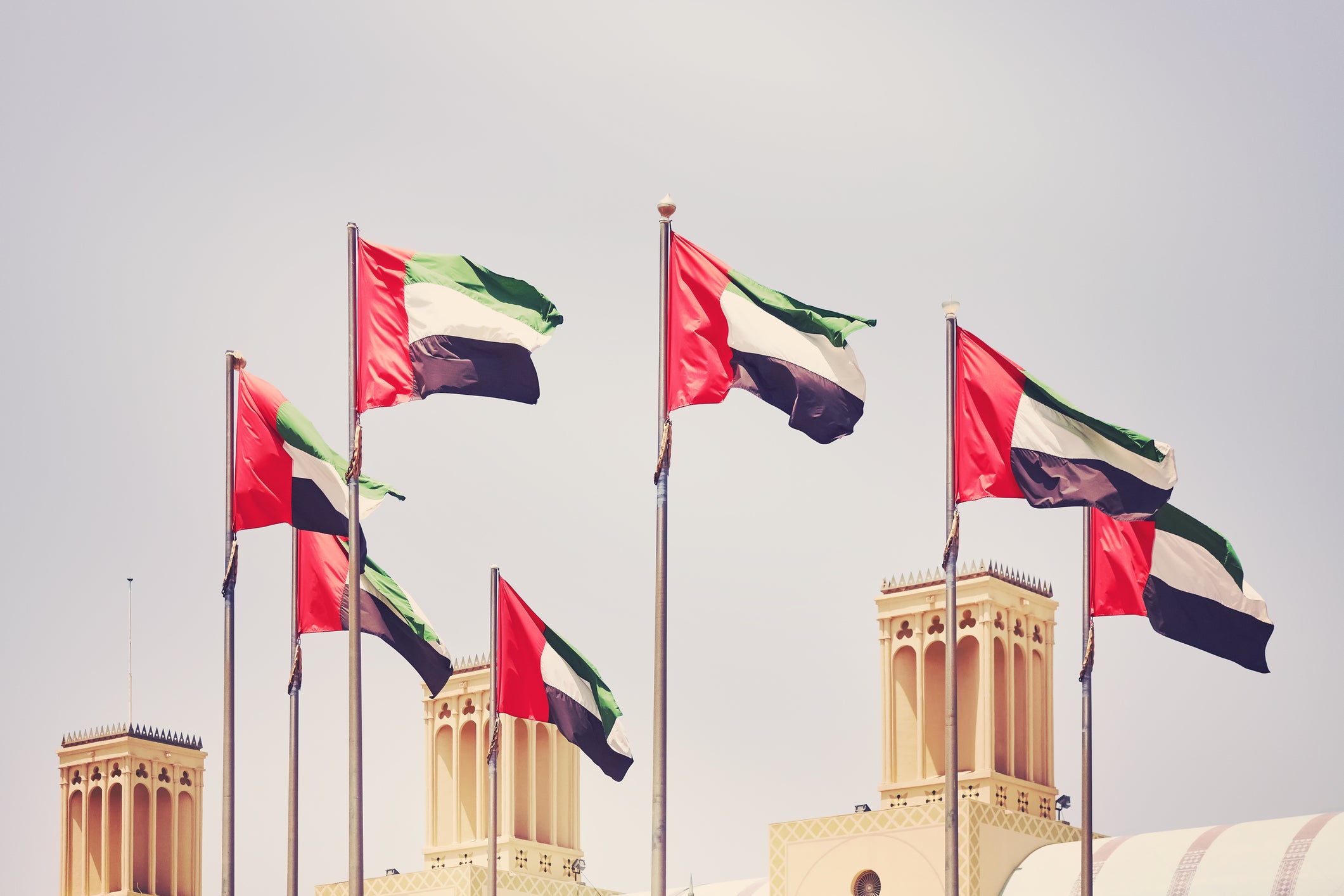 In 2021, the United Arab Emirates (UAE) attracted $21bn (Dh77.12bn) in foreign direct investment (FDI), compared with $19.9bn in 2020, according to the UN Conference on Trade and Development's World Investment Report 2022. The UAE ranked first for FDI inflows in the Middle East and North Africa region in 2021, accounting for 31% of total inflows.
The majority of these flows go towards Dubai, the UAE's commercial and financial hub, and Abu Dhabi, its capital – but what of the five 'other emirates', namely Sharjah, Ras Al Khaimah, Ajman, Fujairah and Umm Al Quwain?
This quintet is seeking to attract an increased share of FDI projects coming into the UAE, particularly as the country looks to diversify its economy away from hydrocarbons. Indeed, its Ministry of Economy has highlighted 24 sectors that it is targeting in its move away from oil and gas, and they include agritech, transport infrastructure, renewable energy and fintech.
Persuading foreign investors to look beyond Dubai and Abu Dhabi is no easy task, something the five other emirates have in common with other Gulf countries when it comes to attracting FDI. However, each of the five has something to offer would-be investors. Here, we look at what those attractions are.
Sharjah: a cultural and educational hub
Sharjah is the third-largest of the emirates, and has a population of around 1.7 million (87% of which were born overseas). Led by Sheikh Sultan bin Mohamed Al-Qasimi, Sharjah hosts one international airport and three seaports.
The key sectors within Sharjah's economy are advanced manufacturing, culture and tourism, health and well-being, agritech, mobility and logistics and green tech. Sharjah is an industrial hub and accounts for around 35% of the UAE's manufacturing facilities. It also allows 100% foreign ownership within its six free zones. These free zones comprise Hamriyah (the second-largest industrial free zone in the UAE), Sharjah Airport Free Zone, Sharjah Healthcare City, Sharjah Media City, Sharjah Publishing City and Sharjah Research Technology and Innovation Park. The emirate is also home to 33 industrial zones that support incubators and accelerator programmes.
How well do you really know your competitors?
Access the most comprehensive Company Profiles on the market, powered by GlobalData. Save hours of research. Gain competitive edge.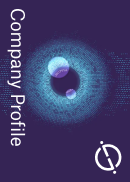 Company Profile – free sample
Thank you!
Your download email will arrive shortly
Not ready to buy yet? Download a free sample
We are confident about the unique quality of our Company Profiles. However, we want you to make the most beneficial decision for your business, so we offer a free sample that you can download by submitting the below form
By GlobalData
Sharjah is a cultural hub not only in the UAE but across the Arab world. The emirate is home to 16 museums covering fields including Islamic art and culture, archaeology and science.
The emirate is also a hub for education and is home to several higher learning institutes as well as universities including the University of Sharjah and Sharjah University City, which is home to 47,000 students. Sharjah's government invests around $1.5bn annually in education and research.
Sharjah adopts a stricter form of sharia that restricts the consumption of alcohol. In addition, unlike other emirates, Sharjah has a short workweek with a three-day weekend.
With regards to the local workforce, a large proportion of residents in Sharjah work in Dubai because of its close proximity and lower living costs compared with their home emirate.
Ras Al Khaimah's digital first strategy
Led by Sheikh Saud bin Saqr Al Qasimi, Ras Al Khaimah (RAK) is the fourth-largest emirate in the UAE. RAK is in the north of the country, bordering Umm Al Quwain, Fujairah and Sharjah, as well as Oman.
RAK's economy is particularly reliant upon tourism, business/commerce, manufacturing, shipping and transportation as well as its natural resources. Combined, these sectors account for around 26% of the emirate's GDP. Major companies include RAK Ceramics, Rakbank, Julphar Pharmaceuticals and RAK Ports.
RAK operates four free zones, namely RAK Investment Authority Free Zone, RAK Maritime City, Ras Al Khaimah Free Trade Zone and Ras Al Khaimah Media Free Zone. The emirate allows for 100% ownership and is home to RAK Economic Zone.
In March 2023, RAK stated it would establish a free zone focusing on digital and virtual assets, the first of its kind in the world. RAK Digital Assets Oasis will provide grants and administrative and legislative independence to facilitate activity and growth in the digital assets sector. Other incentives include 100% foreign ownership and no corporate or personal income tax.
RAK has sound education infrastructure with 111 schools (76 public and 35 private). The emirate is home to universities including the American University of Ras Al Khaimah and has branches of Bolton University and the University of Stirling from the UK.
Ajman plays to SME strengths
Led by Sheikh Humaid Bin Rashid Al Nuaimi, Ajman is located between Sharjah and Umm Al Quwain and is the smallest of all the emirates. Ajman allows for 100% ownership of companies and was the first emirate to allow freehold ownership by international investors.
Small and medium-sized enterprises account for 90% of businesses in the emirate, according to a 2020 report by the Government of Ajman's Department for Economic Development (DED). The industrial sector accounts for about 20% of Ajman's GDP, according to the DED.
Ajman is home to two free zones: Ajman Free Zone and Ajman Media City Free Zone. The emirate's port also plays an important role in its economy. Ajman Free Zone is home to 9,000 businesses. In June 2022, it announced that it recorded a 33% increase in corporate tax companies setting up in zone.
Fujairah's 2040 plan
Led by Sheikh Hamad bin Mohammed Al Sharqi, Fujairah has a population of around 256,000. It is the only emirate located on the eastern coast of the UAE, with around 70km of coastline along the Gulf of Oman.
The emirate's economy revolves around fishing and agriculture, and it also hosts a busy seaport. Fujairah also has very productive stone mining and crushing industry, which has capitalised on the construction boom in Dubai and Abu Dhabi.
The Fujairah 2040 Plan is a vision put forward by the emirate aimed at enhancing its housing and transportation infrastructure facilities. The plan also proposes terminals for oil, marine services, dry bulk and containers with an anchorage area, along with the expansion of the Fujairah Airport apron and runway and the relocation of the cargo terminal and airport.
The Gulf region's proposed Etihad cross-country rail network (which will connect four ports in the UAE) will run through to Fujairah port, as well as connecting to Oman and Saudi Arabia. Etihad Rail aims to carry 36 million passengers annually by 2030.
Fujairah has two free zones: Creative City Fujairah and Fujairah Free Zone Authority. The free zone, located near the Fujairah port, provides infrastructure for importing from and supplying goods across the Indian Ocean.
Strategically, Fujairah is important as it hosts the Habshan-Fujairah oil pipeline, which transports more than half of the UAE's daily crude oil exports to Fujairah's onshore storage and offshore loading facilities. The pipeline allows for Abu Dhabi's crude oil to bypass the Strait of Hormuz.
Umm al Quwain's blue economy
Led by Sheikh Saud bin Rashid Al Mulla, Umm Al Quwain is situated between Sharjah and Ras Al Khaimah. It is the second-smallest and least-populated emirate in the UAE.
Umm Al Quwain's economy is based around fishing and agriculture, with the emirate being a major producer of poultry and dairy products for the UAE market.
The emirate is also an important eco-tourism destination, largely because of its abundant costal mangroves. In March 2022, the emirate launched its Blue Economy Strategy 2031, which is targeting foreign investors to help it reach is ambitious aims. Umm Al Quwain is looking to double its GDP by 2031 and plans for the blue economy to contribute 40% of that total. By 2031, the plan is for 20% of the emirate to be dedicated to nature reserves, with three carbon-neutral areas.
Umm Al Quwain offers recreational activities from sailing to skydiving. Activities such as dhow building and sports such as falconry and camel racing are also popular in the emirate. Dreamland Aqua Park, the UAE's largest water park and resort, is also a popular tourist attraction.
The emirate hosts the Ahmed bin Rashid Free Zone and the Umm Al Quwain Free Trade Zone Authority. The free zone offers 100% company ownership, no corporate and personal income tax as well as proximity to neighbouring Dubai.
Dubai and Abu Dhabi will continue to dominate FDI inflows and most kinds of business activity within the UAE, but that doesn't mean that the five other emirates have no role to play in the country's efforts to diversify its economy, as well as transition to net zero. The smaller emirates may well have to carve out their own niches in order to attract the attention of foreign investors, but ultimately their proximity to the behemoths of Abu Dhabi and Dubai can work in their favour, rather than see them remain in the shadows.