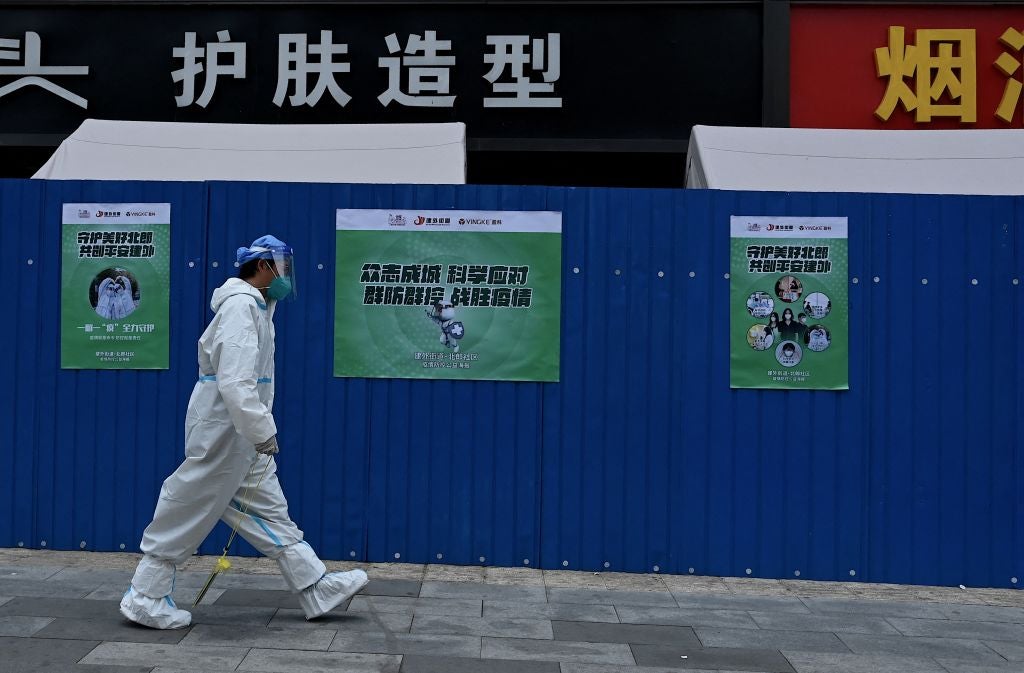 As shortages of labour and energy push up prices in the US and Europe, China is battling a very different sort of economic disruption.
Recently published data shows that the Chinese economy has grown just 0.4% over the past year, down from 7.9% in the year to Q2 2021 and the country's worst year-on-year growth to Q2 in at least 30 years.
The news took economists by surprise, with top Chinese investment bank CICC having forecast year-on-year growth of 1.2% – three times the actual figure.
The government has responded to Covid-19 outbreaks in major cities with a wave of strict lockdowns, measures that have stemmed the rise in infections but battered the country's ports and warehouses.
The major port city of Shanghai was placed under full lockdown for two months from April, devastating the country's export industries. A total of 31 cities remain under some form of lockdown, representing an estimated 18% of China's economic activity.
In a statement, China's National Bureau of Statistics said that "the resurgence of the pandemic was effectively contained, the national economy registered a stable recovery… [and] overall social stability was maintained".