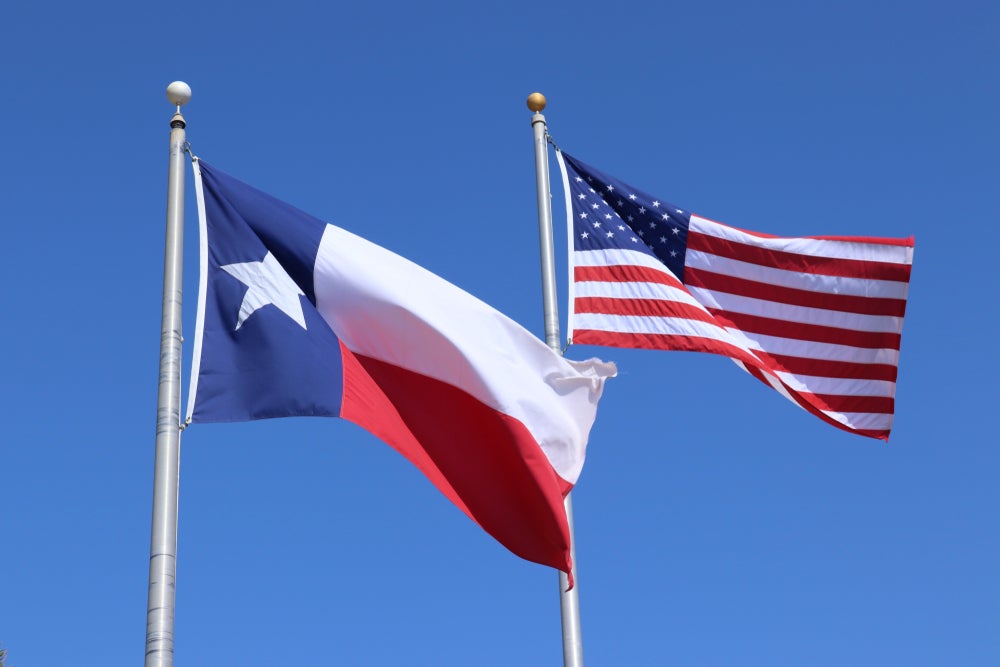 The US economy is the largest in the world (as measured by nominal GDP) and the country holds significant military and political influence. In 2021, the US was the top market globally for outbound foreign direct investment (FDI) and second largest for inbound FDI (behind Germany).
FDI across the country varies on a regional and state level in terms of industry and project numbers. According to greenfield FDI figures from GlobalData, there are three dominate states: Texas, New York and California, which between them attracted 35% of all US investment in 2021. How do these states differ in terms of the investment they attract, and is it only their vast populations that make them such a draw for investors?
Texas: the Lone Star state's starring role
Texas is the second-largest state in the US and it ranks first in the country for FDI, offering investors a robust infrastructure, strong trade relations, a growing GDP and an advantageous geographical position on the Mexican border. It is home to the headquarters of a host of Fortune 500 companies including American Airlines, AT&T, Dell Technologies, ExxonMobil, McKesson, Phillips 66 and Valero Energy.
It is also a huge draw for foreign multinationals, and in 2021, South Korea-based technology giant Samsung announced it would invest $17bn in a new advanced semiconductor manufacturing facility in Taylor, Williamson County. Scheduled to commence operations in the second half of 2024, the project is expected to create 2,000 local jobs and will help plug the global semiconductor shortage.
Samsung explained in a press release that it specifically chose Texas due its business environment, connectivity and location, stating: "After reviewing multiple locations within the US for a potential manufacturing site, the decision to invest in Taylor was based on multiple factors, including the local semiconductor ecosystem, infrastructure stability, local government support and community development opportunities. In particular, the proximity to Samsung's current manufacturing site in Austin, about 25 kilometres south-west of Taylor, allows the two locations to share the necessary infrastructure and resources."
How well do you
really

know your competitors?

Access the most comprehensive Company Profiles on the market, powered by GlobalData. Save hours of research. Gain competitive edge.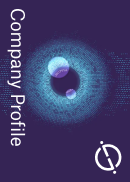 Company Profile – free sample
Thank you!
Your download email will arrive shortly
Not ready to buy yet? Download a free sample
We are confident about the unique quality of our Company Profiles. However, we want you to make the most beneficial decision for your business, so we offer a free sample that you can download by submitting the below form
By GlobalData
Texas's infrastructure is one of its strongest assets when it comes to attracting FDI. The state has 11 deepwater ports and the highest number of kilometres of public roadways, state highways and freight railways in the US, allowing investors unlimited access to other states and neighbouring markets. According to data released by the US Bureau of Economic Analysis in February 2022, Texas was the number one exporting state in the US in 2021 (for the 20th consecutive year), with its exports exceeding those of the next largest states, California, New York and Louisiana, combined.
Texas's proximity to Mexico also gives that state an advantage as this enables international companies to take advantage of lower costs offered across the border. Likewise, Mexico-based companies often use Texas as a springboard to other North American markets. Mexican companies have invested in 35 FDI projects in Texas since 2011 with a combined capital investment of $3.5bn, creating more than 3500 jobs.
Trade between Texas and Mexico also provides a strong economic foundation for the Lone Star state. Mexico is consistently Texas's top import and export market, primarily trading in oil and gas, chemicals, plastics and nuclear reactors. Port Laredo, the number one inland port along the US-Mexico border (based on trade), is also located in Texas, enabling goods that pass through it to be shipped to more than 60 countries worldwide. In 2021, Texas ranked first for FDI in the US, according to data from GlobalData, with investment centred around renewable energy, software, healthcare, and business and professional services. Renewable energy was a particularly strong sector, with Texas holding a 35% market share for the US, followed by New York with 15% and Indiana with 7%.
According to the International Monetary Fund, in 2019, had Texas been an independent country, its economy would have been the ninth largest in the world, ahead of Brazil, Canada, Australia and Spain. This position of economic strength does not seem likely to change, either, with Texas witnessing a 10.1% increase in the annual rate growth of real GDP in the final quarter of 2021, against a national average of 6.9%. Moreover, Texas has managed to lure Oracle and Tesla away from their Californian bases, with both companies relocating their global headquarters in the Lone Star state, in 2020 and 2021, respectively.
New York: the Empire State retains financial dominance
New York is often considered as 'the city' to do business. It is home to the world's two largest stock exchanges (by market capitalisation and trading activity) and offers a unique melting pot of talent and culture that other states cannot match.
New York City ranks first in the Global Financial Centres Index, ahead of London and Hong Kong, and almost every major global financial institution has some presence there, while it also hosts the headquarters of major banks such as Goldman Sachs, JP Morgan, Citigroup, Morgan Stanley and The Bank of New York Mellon. New York ranked second for FDI among the US's states in 2021, with investment centred around three main industries: financial services, business and professional services and software and IT.
Unsurprisingly, New York was the top US state for financial services FDI in 2021, attracting 42% of all inward investment into the country, followed by Florida with 12% and California with 8%. New York is also the global hub for the advertising industry, with more than 1,200 companies operating in the city alone. In 2021, the state attracted 46% of all advertising, marketing and PR investments in the US, more than the next three highest states (Texas, California and North Carolina) combined. New York was also the top US state for business and professional services and software and IT investment, ahead of Texas and California in both instances.
New York is the richest state in the north-east US in terms of GDP and it had the highest GDP per capita at a national level in 2021 at $93,463. Although investors must contend with comparatively high rent, the state's location on the east coast allows a time zone more suited to doing business with European companies and shorter flight times to the continent than those located in central and western US.
New York also remains heavily committed to investing in its infrastructure. It was announced in December 2021 that JFK Airport would undergo a $1.5bn expansion and that by 2030, 50% of electricity used in the state would be generated by renewable energy. New York has carved an enviable place for itself in the world economy and its position as a national and global hub for FDI seems unshakeable for the foreseeable future.
California: the Golden State turns up the tech
With a GDP of $3.4trn in 2021, California is the US's largest state economy. It is home to Silicon Valley, a magnet for advanced technology and innovation, and hosts the global headquarters of some of the world's largest tech giants including Apple, Intel, Google and Uber. According to a 2020 report from PwC and CB Insights, California is the top US state for access to venture capital funding.
In 2020, there were an estimated 18,451 foreign-owned companies operating in California. These companies are estimated to employ more than 703,000 people, earning an estimated $64bn in wages.
Japan was the leading source country for investment in California in 2021, accounting for 16.4% of jobs created by FDI, ahead of the UK, France and Germany. Major Japan-based companies operating in the state include (through investor companies) Sony Corporation, Epson and Alpine Electronics. Although relations between California and Japan are strong, both sides seem keen to cement this partnership. In March 2022, California Governor Gavin Newsom and Japanese Ambassador to the US Koji Tomita signed a memorandum of cooperation to enhance economic ties and investment between California and Japan. Newsom explained: "We are strengthening our partnership with Japan to tackle climate change, bolster the clean energy economy, and kick-start new investments and trade opportunities between California and Japanese businesses."
California ranked third at state level for FDI into the US in 2021, according to GlobalData. The state's top sector for investment was business and professional services followed by software and IT services and automotives. Nationwide, California was second for business and professional services, behind only New York, and third for software and IT services after New York and Texas. State-wise, California was the leader for automotive FDI in the US in 2021 with a 17% market share, equal to that of Michigan and Kentucky (the states in positions two and three) combined. California was also the top state for healthcare and electronic investments in 2021, with a market share of 18% and 12%, respectively.
In 2021, Apple announced plans to invest $430bn in US projects by 2025. California, home to Apple's global headquarters, will see significant expansion in several locations highlighting that domestic as well as international companies are keen to reinvest in the state. Apple intends to grow its San Diego team to more than 5,000 employees by 2026 (marking a 500% increase on its original 2018 goal). Additional plans to expand its state-of-the-art campus in Culver City and team numbers to more than 3,000 by 2026 are already in progress. Furthermore, in March 2021, Apple announced it was investing in a new US energy storage project in Monterey County to power its nearby facilities, with the capacity to store 240 megawatt-hours of energy.
A report on FDI in California in 2021, published by World Trade Centre LA, analysed data for the state as a whole and as separate regions for Greater California, the Bay Area and southern California. The results showed that California's investment is highly focused in the Bay Area, with its 15 counties accounting for roughly 31% of foreign establishments and employment, and the remaining 23 counties of the Greater California region accounting for the rest. The Bay Area, and in particular Silicon Valley, will continue to be a pull for FDI, not only at a state level but for US investment in general. California can offer investors the largest concentrations of graduates in the US as well as the perfect location to foster innovation.
Texas, New York and California offer unique qualities to investors. The states' geographical positions in eastern, southern and western US are an advantage for international business and will appeal to foreign companies for different reasons. All three offer solid infrastructure, a steady stream of highly qualified talent and a business environment that welcomes international trade. It seems unlikely that any other state will come close to challenging the top three when it comes to state-level FDI in the US for the foreseeable future.