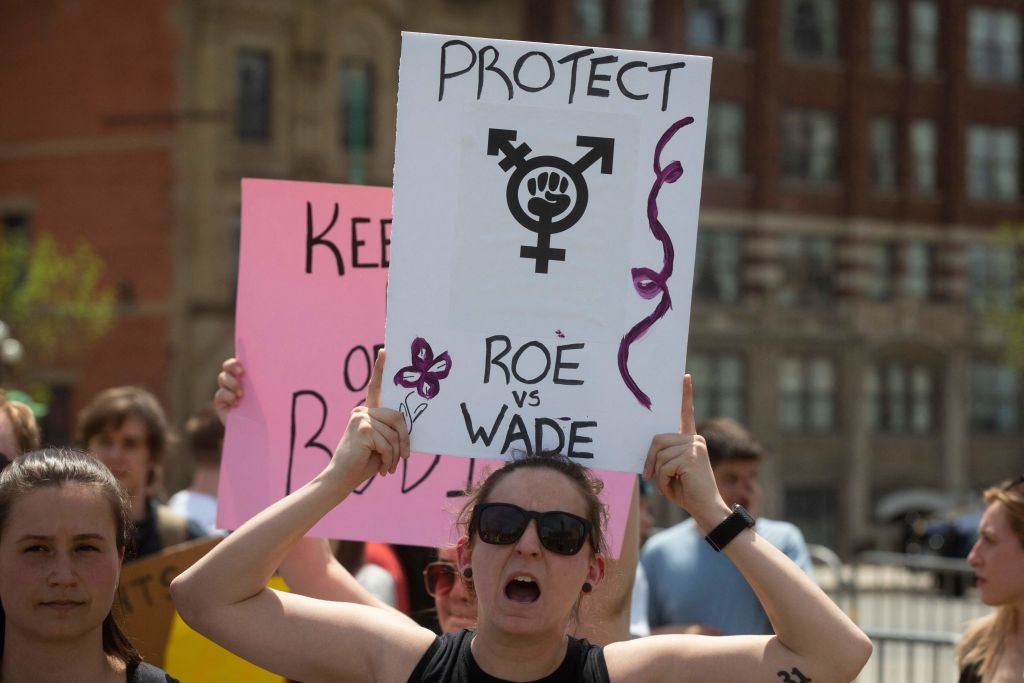 The deepening of the polarisation between Republicans and Democrats in the US has been a long-term trend with the country seemingly more divided than united in the years that have followed former President Donald Trump's election in 2016. This division within the US saw another significant crack in early May 2022 after access to abortion as a constitutional right fell under threat.
A leaked opinion draft written by Supreme Court Justice Samuel Alito Jr – a conservative who has served in the position since being appointed by George W Bush in January 2006 – revealed that the landmark ruling in the Roe versus Wade case was likely to be overturned after the country's highest court appeared set to vote in favour of reversing the historic ruling.
On 24 June, 2022 the supreme court struck down the 50-year old ruling, making abortion inaccessible for millions of women across the US.
What was Roe versus Wade?
Roe versus Wade was a 1973 Supreme Court case that altered the legal landscape on the issue of abortion across the US. Norma McCorvey – under the alias Jane Roe – pursued an abortion in Texas where, at the time, such procedures were only legal if the pregnancy was life-threatening to the woman. McCorvey filed a suit in the district court with Dallas County, Texas being represented by district attorney Henry Wade.
Ultimately, the Supreme Court recognised that the right to abortion was protected by the constitution. The question of what extent states can restrict access to abortion while still being constitutional, and in line with the Roe ruling, has been a topic of debate ever since.
There have been numerous challenges to the scope each state should have over their own interpretation of abortion law. One of the most notable challenges was the 1992 case of Planned Parenthood of South-eastern Pennsylvania versus Casey. A group of abortion providers sued Pennsylvania governor Robert Casey because they regarded the 1982 Pennsylvania Abortion Control Act – a law that required parental consent for minors seeking abortion and for spouses to be notified ahead of abortions – as unconstitutional.
How well do you
really

know your competitors?

Access the most comprehensive Company Profiles on the market, powered by GlobalData. Save hours of research. Gain competitive edge.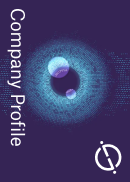 Company Profile – free sample
Thank you!
Your download email will arrive shortly
Not ready to buy yet? Download a free sample
We are confident about the unique quality of our Company Profiles. However, we want you to make the most beneficial decision for your business, so we offer a free sample that you can download by submitting the below form
By GlobalData
As a result of this, the Roe ruling was re-examined and the topic of how much autonomy states should have over abortion law was brought back into the spotlight. Following this, however, the Roe ruling has remained in place and abortion, largely, has been legal and fairly accessible in the US.
Following the landmark supreme court ruling in June 2022, Roe versus Wade has been overturned and states are set to self-rule over the legality of abortion.
Do abortion rights impact business?
Abortion is an ethical, moral and social issue that is being fiercely debated both within political platforms and across the global media stage. With protests across the US, the volume on the debate is set to continue intensifying, even after the official ruling – but is this deeply personal issue something that will impact investment and trade decisions?
The most obvious lever for investment that could be impacted is talent and workforce. Will this ruling impact both the internal and external flow of talent for the US, and to what degree will the answer to that inform site selection in the future? Do more liberal countries view this as a human rights issue, and as a result will more restrictive laws alter the way the US is viewed on the stage of global trade?
In the private sector, how crucial is it for companies to take a stance on contentious issues – is it possible to hedge your bets in a country that is becoming increasingly defined by its own divisiveness? What duty of care do businesses owe workers impacted by stricter regulations and what could this ruling mean for the future of the US workforce if the trend towards retracting rights from vulnerable groups continues?
In order to attempt to begin answering these complex questions, it is important to retrace steps and answer the question – how did the US get here?
Why is the legality of abortion under threat?
Following protests across the US on 11 May, Democrats tried and failed to pass a bill through the Senate in a bid to secure abortion rights following the leak. Judd Legum, lawyer, political staffer and author of Popular Information – a political newsletter in the US – estimates that "approximately 70% of Americans are supportive of abortion rights in some or most instances". Yet, stances on abortion have increasingly become a defining characteristic of the Democratic and Republican parties, with Democrats generally being associated with the pro-choice side and Republicans with pro-life.
Why then, during Democratic President Joe Biden's reign, with Democrats currently controlling the Senate, the House of Representatives and the White House, was the party seemingly powerless to stop the rollback of rights it espouses as fundamental?
When asked if this is simply the ripple effect of Trump's presidency, Legum says: "There has been a very systemic effort that started well before Trump, but he really embraced it."
Legum explains that Trump used the momentum of a longer effort within the Republican party to change abortion law and utilised that to move the needle of the US judiciary over to the right on a number of issues, with abortion being top of the list.
"Through both aggressiveness and luck, Trump installed three justices who were, by all appearances, very committed to overturning the precedent on the issue of abortion," he adds.
Is Biden bound by Trump's tactics?
So, if Trump managed to use opportune timing ahead of his departure from the White House to stack the Supreme Court in favour of overturning Roe, why couldn't Biden and his administration undo this to pull an emergency brake?
Since Trump installed three conservative justices, the Supreme Court has a majority of conservative representation with six justices. While presidents can appoint Supreme Court justices, they do not have control over the court's rulings. In fact, a key role for the Supreme Court is to define what is constitutional, including executive acts. So in a way, the president answers to the Supreme Court, not the other way around.
So Biden can't overrule or throw out the opinion draft and the resulting ruling, despite Democrats holding the three key governing bodies in the US.
Despite this, Legum argues that the current situation could actually stand to benefit Biden's chances in the mid-term election later in 2022. "If they do overturn Roe versus Wade, there is a bunch of laws that will snap into place that will put into place near total bans in around 20 states," he says. "It is a powerful issue that could motivate Democratic voters."
What does a post-Roe America look like?
Both President Biden and his vice-president, Kamala Harris, had voiced their outrage at the idea of the Roe ruling being overturned. However, with their first term of presidency lasting until 2024, there is a very real possibility that the US they were elected into will soon look significantly different when it comes to abortion laws.
As the chart above indicates, Following the ruling, the US will likely see an expansion of rulings against abortion, with approximately 34 million women becoming affected. In total, it is expected that 26 out of the 50 states will ban abortion. At the time of writing, 13 states have trigger laws – bans that are poised to go into effect following the Roe ruling being overturned. Alongside this, there are nine states with pre-existing restrictions on abortions that could be more heavily enforced in a post-Roe US.
Legum explains: "[Historically] most restrictive abortion laws were at least trying to comply with Roe in different ways. Recently, we have seen high restrictions with things like six-week bans or heartbeat laws [the abortion must be conducted within the first six weeks following conception]."
Texas is an example of this since its SB8 bill was passed in September 2021. The bill prohibits abortion after foetal cardiac activity is detected, which tends to be around six weeks. Texas currently also has a trigger ban in place that would make abortions illegal unless the pregnant person's life is at risk.
Liberal cities in conservative states
Texas is a vast state that contains within its borders highly liberal cities, such as Austin, where the bulk of the population will often stand at odds with the ideology of the Republican-led state government. The mayor of Austin, Steve Adler, said in an interview with Yahoo! Finance that he found the idea of Roe being overturned "incredibly disturbing", adding that Austin is "doing everything it can to help protect that right for women and to help everybody [in Austin] take advantage of their constitutional right" to abortion.
Undoubtedly a key concern for liberal cities such as Austin is that the ruling will impact their ability to attract and retain talented workers, particularly as the US continues to be plagued by a skills gap.
King White, CEO and founder of the Texas-based Site Selection Group, says: "Texas is one of the top markets for location activity for foreign direct investment (FDI) as well as US investment."
When asked whether or not he thought that the overturning of the Roe ruling could impact investment (both internally and through immigration) negatively, White drew a comparison to a controversial bill from 2016 that aimed to ban the inclusive use of bathrooms for LGBTQ+ individuals.
"The 'Bathroom Bill' is a good example of legislation in various states that didn't slow down investments in the region," he says. "There may be pausing, but it typically picks back up."
White goes on to outline the key influences for site selection, listing labour availability, labour costs, logistics, infrastructure, tax climate and economic incentives. He highlights that although sociopolitical factors may be considered in final location decisions, they are rarely included in the analysis of a location.
Yet, if talent and the availability of talent is a crucial lever, then something as impactful as abortion rights could inform site-selection decisions, or at least have some impact upon the flow of talent. If a company is torn on a site-selection choice between an abortion-liberal New York state and an abortion-restrictive Texas, how much will the issue come into the decision-making process?
Will talent flows turn to a trickle?
From his position within Texas as a site-selection expert, White says: "I don't think that [Roe being overturned] will impact the flow of talent between states." But what about the flow of talent into the states that would ban abortions?
For an external perspective, Investment Monitor spoke with Steve Keen, an Australian economist, author of the Debunking Economics series and Senate candidate for TNL – a liberal political party focused on "meeting basic human needs".
"This level of religious dialogue in the US is ludicrous from a European, Australian and, to some extent, Canadian point of view," he says. "The US is looking more and more like the Western world's Saudi Arabia."
Keen believes that for talent entering the US from other regions, the status of abortion rights will absolutely have an impact. He argues that women (and potential partners and family members) considering positions in the US will look to take their talent elsewhere in the world.
"The extent of this Republican takeover of the Supreme Court means that you have a judiciary that is being determined by a religious minority that is at odds with not just the rest of the world's views on abortion, but the rest of the country in which it sits," he says. "I don't think Americans realise how bizarre their society is becoming and how that will affect anyone who may be considering working there."
Legum agrees with Keen about the impact the abortion ban could have both on internal and external flows of talent, and explains the business perspective. "As corporations try to grapple with this, there are a number of them who have said that they will pay for the expenses of employees that will need to travel out of state to have abortions," he says.
However, for these businesses that are looking to attract and maintain a highly educated and diverse workforce, the promise of travelling funds is unlikely to be enough. Moreover, there are no guarantees that crossing state lines for an abortion, and/or receiving financial aid to do so, will be permitted. In early 2022, Missouri weighed legislation that would allow individuals to sue anyone helping people cross state lines in pursuit of abortion. The law was blocked in this instance, but with the Supreme Court overruling Roe there is likely to be increased support for more stringent laws such as this across the US.
For businesses, internal pressure is building to proceed with caution when outlining their stance on abortion.
Hedging your bets as a business
Therefore, all businesses in the US – particularly those operating within states with strong stances on abortion rights – are having to strike a precarious balance on the issue.
"Corporations are seeing from the Republican politicians who are in power that if they speak out, or take a stand, or try to make some move on this, they might be subjected to retribution," says Legum. "So, there is a conflict between what might be in the best interest of recruiting and culture, and what is in the best interest as far as their relationships go with people who are currently in office."
He goes on to highlight that major US companies such as Google will face problems when hiring for in-demand roles that are already proving difficult to fill, such as software engineers, if the location in which they operate is considered to have unfriendly or unwelcome policies in place towards women. This already strained applicant pool could diminish.
Furthermore, for companies that are opting for silence on the topic in fear of political reprisal, potential workers may consider such a lack of support as unwelcoming.
However, many experts, including White, believe that sometimes silence is the better route for companies to take. "It can be dangerous for companies to be too woke – you have to be smart enough to realise that you must make business decisions based on logic," he says. "Every company differs on what is most important to them, but every company absolutely has to be aware of the repercussions of these rulings and defining their stance."
In a bid to hedge their bets, many major companies in the US are currently giving mixed messages on their stance on abortion rights. Legum's Popular Information newsletter highlights major corporations that have claimed to support women's rights and equality while still financially backing anti-abortion organisations.
The newsletter has highlighted Amazon as one such company. It states that the tech giant donated $974,718 to anti-abortion political committees, while at the same time offering up to $4,000 in travel expenses towards abortions for employees.
Other companies following a similar pattern included AT&T (with donations of $1.47m), Citi ($685,000), Google ($535,702) and Coca-Cola ($2.62m).
These figures are more significant now than they were before the Supreme Court leak because the previous Roe ruling was acting as a protection. "[Before the leak] there were states that tried to severely restrict abortion in different ways, but nothing really ever came to pass because the courts could ultimately strike that down," says Legum.
Now that a ban on abortion within many US states is incoming, that corporate financial support has taken on new weight.
How does the US compare with other countries on abortion rights?
Of course, the US is not be the only country with restricted access to abortions. There are already a number of countries that have not just restrictive abortion rights but also policies that impact LGBTQ+ rights and beyond. What can be gleaned from them to shed light on the potential investment attractiveness of a post-Roe US?
There are 56 countries in total where abortions are currently performed at a woman's request with no requirement for jurisdiction. The large majority of these are in Europe, parts of Central Asia and North America. South of the equator the right to abortion diminishes with parts of South and East Asia, the Pacific, Africa, the Middle East and South America being generally more restrictive.
Notably in Europe, Italy, Switzerland, the Netherlands, Hungary and Poland lie in stark contrast to their European neighbours when it comes to having more liberal abortion policies. So what of their rankings when it comes to FDI?
In 2020, the Netherlands stood as the second-largest global recipient of FDI, behind only the US, according to IMF data. Switzerland was also among the top ten, in ninth place, so abortion restriction certainly isn't a kiss of death when it comes to FDI flows.
However, it is important to note that abortion is available in Italy, Switzerland, the Netherlands and Hungary under certain circumstances and restrictions. So, crucially, it is not completely outlawed in these countries.
In Poland, abortion is only legal if the pregnancy is the result of a criminal act or the pregnant person's life is at risk. This restrictive policy is in line with other conservative policies held by the country, including the 2021 erosion of LGBTQ+ rights.
Despite these policies, which are widely unpopular in Europe, Poland enjoyed a record year for FDI attraction in 2021. Of course, it is impossible to know whether or not countries with restrictive policies on abortion would have been more successful had they been more liberal with their stance on abortion rights.
Yet, for many of these countries, the restrictions on abortion rights have been a part of the tapestry of their FDI offerings for a long time. The fact that rights have been reversed in the US after a long history of abortion access means that the foundations on which investment deals have been made is shifting, the consequences of which may take a long time to become apparent.
The divided states of America?
Since the leaked opinion draft, the US has been waiting with bated breath while the Supreme Court pondered its position on abortion rights. In June 2022, with Roe versus Wade struck down, protestors are taking to the streets. Beyond this issue, however, is the country primed to become bound by more conservative laws? If Poland's recent conservative backslides on liberal policies are a blueprint, then are gay rights under threat in the US?
When asked how concerned citizens should be over the potential retreat over progressive issues in the US, Legum says: "It is a very legitimate concern. Once you are willing to overturn the precedent just because you disagree with it, there is really no reason to stop [there]. If you look at the reasoning of the Supreme Court in this case, at least according to the draft opinion, they talk about how the right to abortion is not well grounded in American history. Well, that would also certainly threaten same-sex marriage and certainly many other progressive issues."
When it comes to the Supreme Court's ruling, the long-term impact on the skills gap, talent flows, FDI and global reputation could take years to reveal itself and potentially longer to repair.
Yet the issue will not be settled even after the Supreme Court goes with the draft opinion. The painful loss for the Democrats on a signature issue may well prove a mobilising force for turnout in the mid-term elections and provide a majority with which the party could craft legislation to protect abortion rights, setting the stage for further divergence with the rulings of the country's top court and inevitable legal challenges. The most polarising issue in US politics looks set to continue to divide the country, and however much the business world would like to stay out of the debate, silence may no longer be an option.
This article, originally entitled 'What happens to investment in a post-Roe America?' was updated on June 24, 2022 to reflect the final ruling.