Key findings:
There is currently a low impact on unemployment rates as a result of Covid-19.
Subsidy schemes have absorbed the economic consequences.
Unemployment rates have increased but not to the extent of the Global Financial Crisis of 2008.
Many countries are funding subsidy schemes through public borrowing – increasing net debt levels to record highs.
During the initial stages of Covid-19, many feared mass job losses as businesses closed with no indication of when they could reopen. Borders were closed and economies appeared to shut down. A steep rise in unemployment was initially expected, but data shows that no single trend fits all countries when it comes to Covid-19 and job losses. Although unemployment rates have increased, the general impact is currently low. These rates are, however, expected to rise in 2021 and potentially in 2022.
Investment Monitor has explored a selection of countries that report monthly unemployment rates and Covid-19 cases.
US companies were significantly more reactive than their peers at the start of the pandemic. Unemployment in the US quadrupled inside two months, rising from 3.5% in February 2020 to 14.8% in April 2020. At the same time there were 863,334 new Covid-19 cases in the country. The number of cases skyrocketed from November 2020 and peaked in January 2021 at 6,329,822, but at this stage the rate of unemployment had fallen to 6.3%. This is still double the pre-pandemic rate, however. Subsidy schemes and the Trump administration's drive to keep the economy moving are likely key factors in lowering this unemployment rate.
In the UK, there was more of a correlation between rising unemployment rates and the uptick in Covid-19 cases. The UK at one stage had the highest per-capita daily death toll of any country in the world, around twice that of the US.
How well do you
really

know your competitors?

Access the most comprehensive Company Profiles on the market, powered by GlobalData. Save hours of research. Gain competitive edge.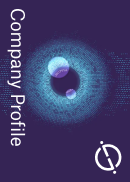 Company Profile – free sample
Thank you!
Your download email will arrive shortly
Not ready to buy yet? Download a free sample
We are confident about the unique quality of our Company Profiles. However, we want you to make the most beneficial decision for your business, so we offer a free sample that you can download by submitting the below form
By GlobalData
The number of new cases started to increase significantly in September 2020, reaching 111,689, more than triple the number of new cases in August 2020. By September 2020, the unemployment rate had crept up slowly to 4.9%, from 4.1% in April. Unemployment continued its steady increase to 5.1% in November 2020, at which stage new cases had reached 627,582. While unemployment data is only available up to November 2020, new cases peaked in January 2021 at 1,363,200 and the unemployment rate is expected to continue its upward trajectory in line with increasing case numbers.
Like the UK, Sweden, which resisted implementing a full-scale lockdown, saw its unemployment peak in June 2020 at 9.2%, when cases were at their highest at 28,373 (using figures between January 2020 and September 2020). New Covid-19 cases in the country began rising in October 2020, peaking at 182,500 in December 2020. The unemployment rate in the country rose from 8.3% in November to 8.7% in December.
However, the impact on unemployment in some countries shows no correlation to the number of Covid-19 cases.
Italy, which has an elderly population, had new cases in the hundreds of thousands for seven months. Cases peaked in November 2020 at 937,504. In contrast, the unemployment rate had fallen to 8.8% at this time. Despite Covid-19, Italy's monthly unemployment rates in 2020 remained lower than those in 2019. Between January 2019 and May 2019, unemployment rates in the country were above 10%.
Australia, which managed to keep its Covid-19 cases relatively low in comparison with the rest of the world, with only 9,367 new cases at the peak in August 2020, still witnessed an increase in its unemployment rate. The rate, which had been sitting at about 5% in 2019 and early 2020, rose above 6% in April 2020, peaking at 7.48% in July 2020.
Why hasn't unemployment increased as much as expected?
While many people have not been working since the start of the pandemic, they haven't yet been classed as unemployed. Subsidy schemes are keeping unemployment at bay for now.
The UK's wage subsidy scheme allows employers access to a grant that covers 80% of the wages (up to a total of £2,500 per month) of employees who are not working but are 'furloughed' and kept on payroll, rather than being made redundant. This is keeping people employed and preventing them from searching from other jobs.
During the summer of 2020, ONS data showed that less than 1% of the UK workforce was made redundant in every two-week survey period, highlighting that the scheme was delivering on its aim of saving jobs and maintaining a connection between employees and their workplace.
Subsidy schemes are playing their part but what remains to be seen is the impact on unemployment once these schemes are removed. For now, they are keeping economies ticking over. In the UK, the furlough scheme has been extended to September 2021. While for workers the scheme is crucial, for the economy in the longer term the impact of a furlough scheme that began in March 2020 will have to hit at some stage. Increases in taxes have already been discussed in the UK, with corporation tax set to increase from 19% to 25% in 2023, while personal income tax allowances will be frozen from April 2022 until 2026. This increase in the corporate tax rate, coinciding as it does with Brexit, may make the UK less attractive to foreign investors and will likely be exploited by Ireland – which currently has a 12.5% corporation tax rate (one of the lowest in Europe) – and other neighbouring countries that have direct access to the EU market.
Unemployment has still increased for all nations analysed
The chart below shows unemployment spiking in 2019–20 for all countries. The IMF estimates that the impact of Covid-19 on unemployment rates will last for two or three years before starting to reduce. The speed of this 'return to normal' is estimated to be faster than that of the Global Financial Crisis of 2008, primarily due to pent-up demand for the most impacted sectors. For example, the tourism industry will likely see a large increase in demand leading to companies (re)hiring staff, which would have a big impact on unemployment rates. Tourism is one of the 'less sticky' sectors, in that workers can be hired relatively quickly.
Compared with the recession that followed the 2008 crisis, unemployment in most of the countries analysed is not expected to increase as drastically. Ireland, for example, which was heavily impacted by the 2008 recession – particularly its construction sector – saw its unemployment rate increase by almost seven percentage points between 2008-2013. The IMF forecasts that the global pandemic will only increase its unemployment rate by 0.4 percentage points between 2019-2024. Denmark, Italy and France, all of which had large unemployment increases in the aftermath of the 2008 recession, are predicted to see only minimal rises in the five years after the Covid-19 spike.
How are countries funding unemployment subsidy schemes?
Governments are borrowing money to fund subsidy schemes, and consequently borrowing and debt levels are hitting all-time highs. In analysing net debt as a percentage of GDP, the figures show that although for most countries the ratio has been rising since the 2008 recession, the Covid-19 impact is causing borrowing, and therefore debt, to rise sharply in 2020.
A study by the World Bank estimates that if a country has a debt-to-GDP ratio above 77%, each additional percentage point of debt costs 0.017 percentage points of annual real growth. In 2020, France, Italy, the UK and the US are estimated to have debt-to-GDP ratios of more than 100%. A potential slowdown in economic growth would again be likely to raise unemployment rates. Governments, however, feel that they can manage debt levels and as they expect a quicker return to normal than in the previous recession, they are hoping they will be afforded favourable economic conditions in order to pay back some of this debt.