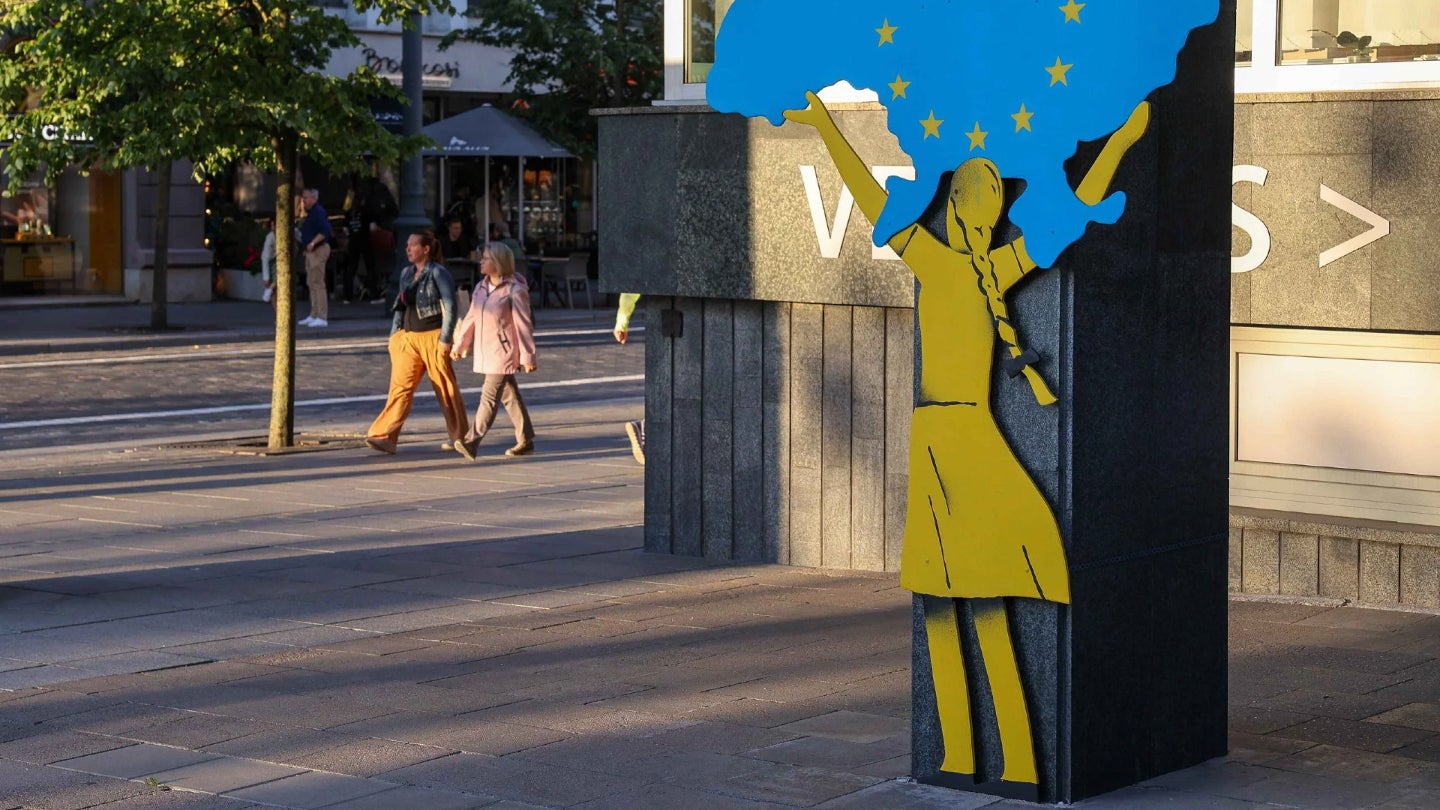 In September, Israel's Ambassador to Ukraine Michael Brodsky met with Sergiy Tsivkach, CEO of UkraineInvest, an independent advisory body set up in 2016 to attract foreign direct investment (FDI) in the country.
According to Brodsky, the meeting took place after several Israeli companies stated their interest in investing in "promising sectors" before the end of the war with Russia.
A few days later, on 9 September, a delegation of Japanese business people, including Rakuten Group CEO Hiroshi Mikitani and Teppei Sakano, president of medical equipment provider Allm Inc, were hurled over to meet with Ukraine's Prime Minister Denys Shmyhal. 
Tokyo, which is a staunch ally of Ukraine, has already donated over $7bn dollars to Kyiv, mostly for humanitarian assistance.
"We highly appreciate the pro-Ukrainian position of Japan in the UN structures. Japan was among the first countries to announce long-term support for Ukraine, having developed a five-year program," Shmyhal said in a press statement. "This gives us hope that we will work together, restore our country, and develop our joint businesses, trade, economy, and production."
One year on from Russia's invasion, the Ukrainian economy is staying afloat as investors from abroad are looking for security guarantees to invest in the country.
How well do you
really

know your competitors?

Access the most comprehensive Company Profiles on the market, powered by GlobalData. Save hours of research. Gain competitive edge.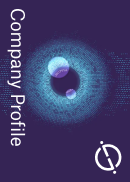 Company Profile – free sample
Thank you!
Your download email will arrive shortly
Not ready to buy yet? Download a free sample
We are confident about the unique quality of our Company Profiles. However, we want you to make the most beneficial decision for your business, so we offer a free sample that you can download by submitting the below form
By GlobalData
With Kyiv slowly digging into the Kremlin's defences on the southern front, the prospect of a protracted war looms. With that in mind, officials are looking to make Ukraine a more attractive FDI destination for Western businesses and individuals and bolster the country's battered economy.
A series of initiatives were launched in that sense, including Advantage Ukraine – a platform created by the Government of Ukraine that gathers high-quality investment projects to help promote business opportunities, as well as publish news about deregulation and investment stimulation. 
Yet, the prospects of war are making investors think twice about setting foot in Ukraine.  
2023 and the state of FDI in Ukraine
Since Russia invaded it last year, FDI in Ukraine has made an impressive rebound, with net inflows reaching $403m in July 2023, up from $150m recorded in July 2022. The overall FDI net inflows stood at $1.3bn in Q2 2023, compared to just $286m in the same quarter last year, according to the latest figures posted by the National Bank of Ukraine. 
Alvina Seliutina, Analytics Lead at Advantage Ukraine, tells Investment Monitor that foreign investors are going for construction materials and agro-processing. "These sectors, along with logistics, will play the most significant role in the reconstruction process," she explains.
Several Western companies have already announced their investment plans in Ukraine. In April, Bayer declared its intention to invest €60m in a corn seed production facility in Pochuiky, a Ukrainian Village located 100km southwest of Kyiv.
Five months later, in August, Polish logistics operator Laude Group of Companies said it had transferred assets worth €100m from Russia and Central Asian countries to Ukraine. The company now seeks to invest a further €250m in an economic exchange programme between Kyiv and the European Union.
The start-up sector in Ukraine is similarly on the rise, with IT businesses in particular managing to attract significant investment from abroad. 
One company called FarmFleet, which operates in the agribusiness optimisation and emerging drone technology sector, has recently completed a pre-seed funding round of $550,000, raising its valuation to $3.7m. This has raised hopes for a boost in turnover of $10-20m and expansion of FarmFleet's workforce in the US.
Veronika Movchan, Research Director at the Institute for Economic Research and Policy Consulting (IER) in Kyiv, tells Investment Monitor that new developments nowadays tend to emerge closer to the western border of Ukraine. That is usually because the region is far from the battlefield and, therefore, safer for businesses to open production lines.
"If you're looking to build in Ukraine, you will likely do that near Lviv rather than Dnipro," she highlights.
However, fears still persist. Seliutina says it is often security risks that stop potential investors from coming to Ukraine.
According to her, the Ministry of Economy has so far been able to secure €245m from 11 donors. In addition to that, commercial banks have managed to insure three projects worth €134m, while seven others worth around €264m ($280m) are undergoing evaluation by international financial institutions. 
In light of the ongoing conflict in Ukraine, which has taken time and resources, the government in Kyiv is yet to introduce an international guarantee scheme for war-risk insurance.
"Ukraine is working on creating an effective mechanism of comprehensive war risk insurance that will protect existing and future investments," Seliutina comments.
The Centre for Economic Policy Research recommends that during times of war, a national and structured response is required to ensure the survival of businesses. This should involve private insurance companies and countries offering insurance services and products to businesses that face the constant threat of Russian bombs falling on their roofs.
Some small steps were taken in that sense. Germany, France, Sweden, Japan and the UK have already expressed their willingness to provide insurance for investors from their own countries through export credit agencies. And, in June, the European Bank for Reconstruction and Redevelopment (EBRD) signed a statement of intent to relaunch the private insurance market in Ukraine that could provide war-related risk insurance to private investors.
But there is still work left to be done.
"The government has a much wider list of priorities," says Movchan. "From my discussions with investors and businesses, the guarantees for businesses that are already in Ukraine are not widely discussed. And secondly, the amount of these guarantees."
She welcomes Western countries' promises to back their investors in Ukraine. Still, questions remain about the extent to which they are willing to cover war-risk insurance.
"The question is whether these countries will be ready to cover the military risk faced by investors in Ukraine. This isn't the same as political risk insurance," she continues, referring to the insurance that protects investors and businesses against losses caused by political events.
How are venture funds stepping in to help?
Andrew Zinchuk is Managing Partner at ZAS Ventures, a venture capital firm working with entrepreneurs from Central and Eastern Europe. On 24 February 2022, he woke up to the sound of explosions as Moscow pounded Ukrainian cities with artillery in the early hours of the conflict.
"I had my bags prepared," Zinchuk recalls. "The next thing I remember, I was driving to the west of Ukraine, it took me around 24 hours to relocate. I had been in Lutsk for the first five months, which is 160km from the border with Belarus."
As Russian soldiers kept advancing towards Kyiv, many believed the Kremlin's tanks would soon reach Western Ukraine as well.
"We started digging trenches, making Molotov cocktails, things like that," he says. "Later on, when things became more stable, I moved to volunteering. I have a family in Denmark who put me in touch with the local community of Ukrainians. And we started bringing trucks with medical supplies and medical equipment for the hospitals."
In July 2022, he returned to Kyiv.
Start-ups and FDI are closely linked together. Besides being a magnet for investors' money, if a country succeeds in helping a high volume of start-ups take off, the most successful of them will almost certainly expand overseas.
For many start-ups in Ukraine, however, war caught them completely off guard. Take the tech industry as an example. In 2022, the total venture capital (VC) and private equity investment volume in Ukrainian tech companies fell by 74%, according to Advantage Ukraine. 62% of all funding was raised by four companies in that year: Airslate ($51.5m), Preply ($50m), Fintech Farm ($22m) and Spin.ai ($16m).
Because of that, a survey published by the Ukrainian Start-up Fund and the Polish-Ukrainian Start-up Bridge argues that 12% of start-ups shut down in 2022, while 30% moved abroad as a result of the war.
"For the start-ups, this was a tough period because a lot of people went volunteering [for the war]. In terms of business, that was immediately gone," Zinchuk notes. "The home market disappeared. Investment went dry. All the bad things happened at the same time."
Zinchuk stepped in to help many of the entrepreneurs trying to stay afloat. Before the full-scale invasion in February 2022, he had worked for Demium, a VC fund and pre-team pre-idea start-up incubator.
"We had a lot of entrepreneurs in our community. And many of them were asking for help or advice about what to do, especially those whose businesses had some traction on Western markets," he continues. According to him, a significant number of start-ups looking for VC funding at the time were struggling to pitch investors, as they turned reluctant to spend money in an active war zone.
With the domestic VC market already in retreat, there were "no true venture funds, Silicon Valley-style".
This is how he and his venture partner Artem Volkhonskyi came up with ZAS Ventures. Launched in September 2023, ZAS provides VC funds to start-ups (excluding Web3 and hardware) that have at least 50% of the team based in Ukraine.
At the moment, Zinchuk says, there's an increased interest in investing in military tech and IT. Yet problems persist – many projects, especially those in the defence sectors, are still in the prototype stage, meaning they are "not investment-ready".
On top of that, Zinchuk notes, fund managers cannot travel abroad easily.
"This is a problem when you're raising a fund or want to get more investment in the Ukrainian start-up system, you cannot travel easily abroad," Zinchuk notes. "Or be listed as an army reserve – I mean how does this help bring investment clients and FDI to Ukraine, right?"
Right now, the start-up scene is slowly recovering, as confirmed by data gathered by Advantage Ukraine.
"Investments in Ukrainian start-ups reached more than $22m during Q1, while in Q2, that number hit over $35m," Seliutina from Advantage Ukraine notes.
Bracing up for the future
Despite massive blows taken from the war, the Ukrainian economy is on track for growth. The International Monetary Fund increased its forecast on 10 October, foreseeing GDP growth by 2% this year and 3.2% in 2024.
"Frankly, I think the economy did better than expected," Movchan says. "Especially if you compared to what we were expecting back in Spring 2022, immediately after the full-scale invasion."
Things remain similarly optimistic from an investment perspective. According to the Global Innovation Index 2023, Ukraine ranks third among lower-middle-income countries with the most innovative economies, which is a massive boon for investors looking for resilient and talented businesses.
In terms of FDI projects, Movchan tells Investment Monitor that 2023 looks significantly more promising than 2022: "There are a lot of things happening. Businesses are making a return, understanding that not the whole of Ukraine is as dangerous as the frontline."