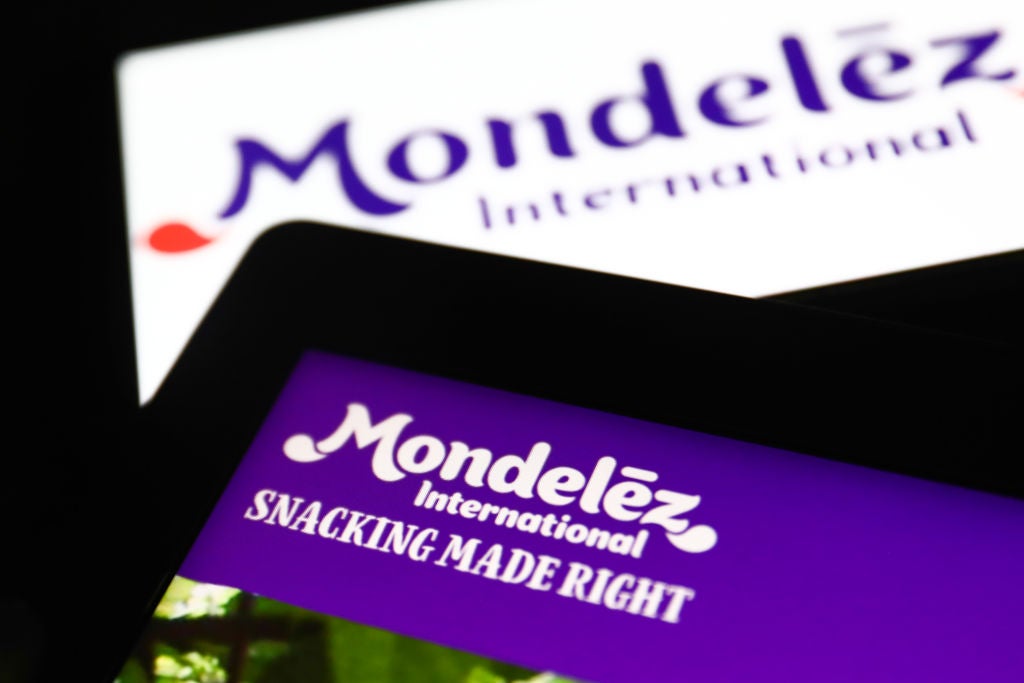 As the Halloween season begins, as well as the eighth month of Russia's war against Ukraine, new attention is being drawn to the billion dollar confectionery industry. Despite the unprecedented corporate exodus from Russia, a significant portion of North America and Europe's sweet and chocolate production continues to take place in Russia, with foreign companies playing a key role.
Multinationals operating in Russia are indirectly involved in the Kremlin's devastating war on Ukraine by paying taxes to the Russian state and supporting the Russian economy, but now they are also directly involved in Putin's warfare by participating in the conscription of soldiers for the Russian army, as per a new mobilsation law announced in September.
When it comes to confectionery, many household names are complicit, as per a new report from B4Ukraine. Halloween is all fun and games, but this dark truth will spook consumers who care about the origin of their favourite chocolates and sweets.
A closer look at Mondelēz (Oreo and Milka)
Mondelēz, one of the world's largest sweets manufacturers, has been operating in Russia since 1994 and is one of the country's top 50 largest foreign companies. The US company has three factories in Russia, producing some of the world's best known snacks: Oreo cookies, Barni Bear biscuits, TUC crackers, Alpen Gold, Milka chocolate, Dirol chewing gum and Halls lollipops.
Despite Russia's invasion of Ukraine, Mondelēz continues to produce and sell treats in the aggressor country. Last year, the company's annual revenue in Russia hit $1.3bn, with Mondelēz paying about $170m in taxes in the Russian Federation, according to the KSE Institute. With that amount of money, the Kremlin could have obtained 26 Kalibr cruise missiles that have been used to terrorise Ukrainian civilians, says B4Ukraine.
Moreover, the company continues to employ 3,000 people in the country, meaning there is a significant chance that the company has been forced to help conscript its employees in line with Russian law.
Even though the risk of complicity in the war is as high for multinationals as ever, the company still sees no reason to exit. In fact, it has defended itself by arguing that it is providing essential food to the Russians. "If the situation gets worse, we might have to take other decisions," said Mondelēz International CEO Dirk Van de Put.
A closer look at Mars (Snickers and Skittles)
Mars, another confectionary giant with some $20bn in global net sales, has been working in Russia for the past 30 years. It employs almost 6,000 people in the country, many of whom produce some of the world's best known snacks: Snickers, M&M's, Skittles, Twix and Maltesers.
Following the invasion of Ukraine, the US company announced it would scale back its Russian business and focus on its pet care products and affordable meals, not candy.
"But is that really the case? If you visit the website of Russian local food supermarket Utkonos, you will see not only pet food but also M&M's, Bounty bars, Twix, Snickers, and other 'non-essential' brands," says B4Ukraine's report. "Moreover, according to one of the most popular recruiting websites in Russia, HeadHunter.ru, the company that claimed to be scaling back activities in Russia is actively hiring new people. Currently, there are 58 open vacancies in Mars Russia and one more even in Crimea, a Ukrainian region illegally occupied by Russia since 2014."

Investment Monitor reached out to Mars, but received no comment.
A closer look at Nestlé and Ferrero
Swiss company Nestlé, with net sales of over $93bn (SFr92.87bn), is the world's largest food and drink company. Amongst its gargantuan range of products are household names such as KitKat, Nuts, Aero, After Eights, Smarties and Rolo.
Nestlé has worked in Russia for 150 years. It has seven factories in the country employing 8,000 people. At the outbreak of the war against Ukraine, Nestlé promised to focus on providing essential goods, such as infant food and medical/hospital nutrition. Moreover, the company announced it would suspend renowned Nestlé brands such as KitKat and Nesquik, among others, as well as halt non-essential imports and exports into and out of Russia, stop all advertising and suspend all capital investment in the country.
"However, according to HeadHunter.ru, Nestlé Russia is actively hiring in the country," finds B4Ukraine. "Currently, it is looking for 165 new employees, including two marketing specialists, even though the company claims to have stopped advertising activities. Also, some Nestlé brands, such as KitKat and Nesquik, are still available in some Russian supermarkets, i.e., Spar and Azbuka vkusa, indicating that this is yet another company that is not delivering on its promises."
A very similar story can be told of Ferrero, which is one of the world's largest chocolate makers and sells products in 170 countries. Last year the Italian company's net sales reached $13bn (€13.07bn).
The company entered the Russian market in 1995 and, to this day, has a factory in the Vladimir region. After the Kremlin's invasion of Ukraine, Ferrero announced it would be downscaling all non-essential operations such as advertisement and promotions. However, the Russian factory keeps operating as usual, while the company continues to hire people in Russia and shops continue to sell Ferrero products in the country. Investment Monitor reached out to Nestle and Ferrero, but received no comment.
While the aforementioned brands have shown scant leadership, many manufacturers in the industry have. In August, for example, Swiss chocolate maker Lindt & Sprüngli Group Lindt announced that it "has made the difficult decision to exit the Russian market". Similarly, Scotland-based manufacturers Walkers Shortbread, a biscuit and cookie maker, and Tunnock's, famous for its cakes and caramel, have also severed ties.
By leaving the Russian market, these companies lay bare the hypocrisy and self-interest of those that have not. Consumers this Halloween may very well distinguish between the two.