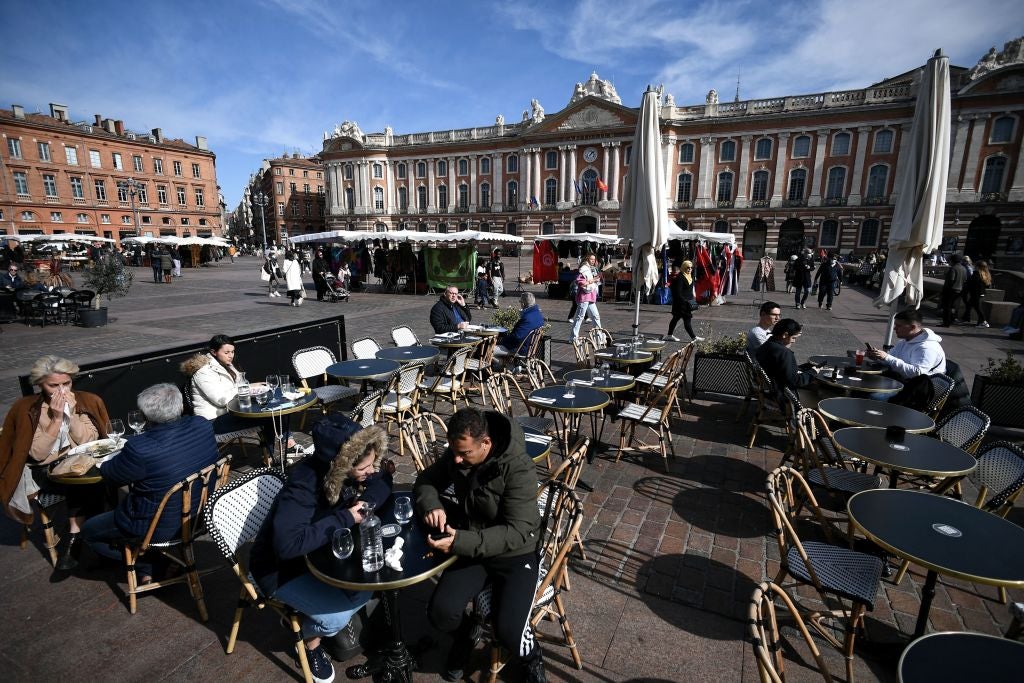 To some, Toulouse is not just the beautiful 'Pink City' that drives tourists to its cobblestone streets and pale-coloured brick buildings, it is also the aerospace capital of Europe. Ever since pioneering aviation company Aéropostale was founded in the city in 1918, Toulouse has been synonymous with aviation. 
Today, around the very grounds where author and Aéropostale pilot Antoine de Saint-Exupéry used to take flight from, is the B612 innovation centre, named after the asteroid from his globally famous book Le Petit Prince. Using this expertise and history in the aerospace sphere, Toulouse is now looking to position itself as a mobility hub. 
Currently, the city hosts companies across the mobility spectrum, from the first Level 4 autonomous shuttle approved in Europe, to drones, vertical flight transport solutions and even hyperloop high-speed transportation technologies. Some of these companies are also among many of the newly formed businesses shaking things up in Toulouse, which prides itself on being the second city in France in terms of establishing start-ups.
Mobility seems to seep into every area of people's daily lives in Toulouse, which boasts a transport network set up as a fully integrated system where anyone can hop on a bike, the underground, a bus and a recently inaugurated cable car, all with just one transport card. 
Investment promotion agency Invest in Toulouse states that the region is harnessing the expertise of settled multinational companies such as Airbus, Continental and Renault when it comes to building an innovative mobility ecosystem – and where such large companies join together, whole clusters of expertise form.
Beyond the big names, talent is another of Toulouse's secrets to attracting companies to the region. With four universities, ten engineering schools and seven schools of higher education, creating synergies between companies and educational institutions in Toulouse is an easier task than it is in most other global cities. 
Old and new strive for innovation in Toulouse
It is not just the talent advantage that makes Toulouse stand out, however, as the expertise drawn from being a space and aeronautics hub has helped other industries – such as automotive – to flourish, according to Stefan May, automotive CEO and country head of France at automotive parts manufacturing company Continental.
"[The attractiveness of Toulouse] is really about one industry taking advantage of the knowledge of another industry, then developing it further," he says, adding that this is one of the reasons why Continental is still in Toulouse, 42 years after it first established operations there. 
Widely known for its tyres, the company has its French headquarters in Toulouse, where it develops innovative software solutions such as eHorizon, a cloud-based end-to-end solution that enables a driver to see "around the corner", beyond the vehicle's sensor vision, by aggregating and delivering the map content and connected services of both Continental and third parties.
Another multinational automotive company that has chosen to establish operations in Toulouse is Renault. In 2017, it launched its software labs in the city, which act as software research and development centres focusing on future mobility services. The labs employ approximately 242 staff in Toulouse.  
The innovative environment of the campuses of Continental, Renault and Airbus in Toulouse clash with the looks of Francazal airport, a new hub for innovative autonomous transportation that used to be a military base. 
With temperatures reaching 34°C during Investment Monitor's visit to the site in May, the scenes were as dystopian as they get: abandoned military buildings covered in dust standing in sharp contrast with the snazzy driverless shuttles going up and down the dirt roads – where one constantly comes across gun shells from the military exercises that still take place in the area. 
There, standing in one of the large dirt paths, is HyperloopTT's European Research and Development Centre. HyperloopTT is focused on hyperloop tube-based transportation, striving to bring the speeds typical of planes to the ground. 
Founded in 2013, the company is planning to revolutionise the way people and goods are moved between locations, realising the hyperloop, a type of transportation that is based around a large tube used for a pod to run through with minimal friction.
Nearby are the EasyMile headquarters, a company focused on driverless mobility, providing both software and complete solutions. Since its foundation in 2014, EasyMile has managed to become the first to deploy fully driverless at level 4 of autonomous driving, which can be seen in action across the Francazal site but also in Toulouse itself at the Oncopole medical campus, where a driverless shuttle takes visitors to and from the car park. 
EasyMile's headquarters are in Toulouse, with subsidiaries in Berlin, Denver and Singapore, and recently the company closed a €55m ($58.78m) Series B funding round. 
Impressive, groundbreaking technologies and decades of expertise are not all that makes Toulouse attractive as it builds itself up as a mobility hub. Its mild climate and relaxed southern French culture make it a desirable place to both work and play.
Toulouse is vibrant and has many outdoor spaces full of people of all generations – although mostly young – even on a Monday night, with many citing its excellent quality of life as one of the best things about the city. Such qualities should keep the talent happy, which in turn should help to secure Toulouse's title as the aerospace capital of Europe.
In the coming weeks, Investment Monitor will be publishing profiles on some of the companies driving Toulouse to establish itself as a mobility hub.