"There is no such thing as ethical consumption under capitalism." This statement, made famous in the realms of internet meme culture, holds a harrowing truth: supply chains worldwide are plagued with unethical activities, from child labour to environmentally unsound practices.
To counter these issues, many brands are trying to show off their ethical credentials, entering into the world of 'woke capitalism'.
Attitudes behind the rise of woke capitalism
Traced back to an opinion piece in the New York Times by Ross Douthat entitled 'the Rise of Woke Capital', woke capitalism refers to corporations' attempts to show their support for progressive causes. However, this approach is fraught with pitfalls.
Credibility is going to become really, really important. I think it is a changing landscape for brands, and it is so easy to fall short of those promises. Nicole Johnston, ODD London
The ultimate goal of most – if not all – corporations is to sell, and as a particular society changes with the passing of time, so do the mechanisms and bait employed to sell products to its consumers.
According to a survey of more than 27,000 respondents across 27 international markets conducted by GlobeScan and BBMG, 'Radically Better Future: The Next Gen Reckoning Report', 60% of respondents under the age of 30 say that in building the post-pandemic recovery, the priority should be on "restructuring our economy so it deals better with challenges such as inequality and climate change".
How well do you
really

know your competitors?

Access the most comprehensive Company Profiles on the market, powered by GlobalData. Save hours of research. Gain competitive edge.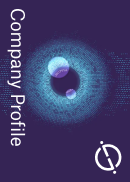 Company Profile – free sample
Thank you!
Your download email will arrive shortly
Not ready to buy yet? Download a free sample
We are confident about the unique quality of our Company Profiles. However, we want you to make the most beneficial decision for your business, so we offer a free sample that you can download by submitting the below form
By GlobalData
The figure goes down to 53% of respondents in the over-30 age group. A similar number of respondents aged under 30, 61%, strongly agree that "we as a society should respond to climate change with the same urgency" as the world has responded to the Covid-19 pandemic, compared with 53% of respondents over the age of 30.
When asked about the role of companies in enacting change, generational differences are less clear. Eight in ten respondents across all generations in the survey (81% under the age of 30, 79% over 30) agreed that "companies and their brands are an essential part of the solution for the challenges facing humanity today".
A new generation, a new level of accountability
With this pressure on corporations to step up from being soulless, profit-seeking vessels to social corporate responsibility-embracing entities, being seen as a company that can be trusted and admired on social issues is becoming more important than ever, according to Nicole Johnston, sustainability strategist at creative agency ODD London.
"Credibility is going to become really, really important," she says. "I think it is a changing landscape for brands, and it is so easy to fall short of those promises. They have to be very carefully considered."
Exposing a company's lies or immoral behaviour is now easier than ever thanks to social media. Consumers are extremely well informed and accompany that with being highly tech literate, "so they can access and disseminate information at the drop of a hat", says Johnston.
Not only is it simpler to inform the world of a company's wrongdoings, but younger generations such as Millennials (born between 1981 and 1996) and especially Generation Zers (1997 and 2012), explains Johnston, are increasingly conscious of only spending money on companies that hold the same values as them.
"It is much easier [for Millennials or Generation Zers] than previous generations in terms of the sharing of ideas and therefore of companies' missteps," she says. "The brands they buy are an extension of their identities, and they want their values to be reflected in their purchasing decisions."
The pitfalls of woke capitalism
Brands are aware of this shift in consumer behaviour, and a large number of them are trying to be perceived as genuinely conscious about the world's challenges. This can, however, set a company up for a painful fall.
Known for its 'craft beer for the people', 'punk' brewery BrewDog is the perfect example of a company that has been trying since its inception in 2007 to be perceived as modern and purpose-driven, complete with owning its mistakes.
Indeed, co-founder James Watt published an article on LinkedIn in November 2020 entitled "My 10 Biggest Mistakes As BrewDog's CEO", followed by a second part in January 2021. Topping that list was the company's disastrous International Women's day pink edition of its Punk IPA brand, which suffered an enormous backlash.
More recently, the company's "toxic" working culture was exposed by an open letter signed by 61 of its former employees. The authors of the letter claimed to be backed by a further 45 ex-employees who did not share their names for fear of repercussions.
Watt has since apologised and announced a series of measures to address the issues mentioned in the letter, but not without suffering a major public backlash on social media. This raises the question of the different standards to which companies are measured by the public.
Did BrewDog set itself up for a fall?
When more established, larger corporations take steps to be seen as modern and even 'woke', their failures often come with less criticism than newer companies such as BrewDog are on the receiving end of. Clunky missteps are often forgiven or go unnoticed. 'Wokeness' isn't their game and expectations are lower.
There is more inclination on behalf of consumers to perceive the actions of [ethics-led brands] as disingenuous, especially if they miss the mark. Nicole Johnston
Brands that are purpose-led set themselves high standards and have in general "a more engaged or conscious consumer base, so any missteps on their part feel like a betrayal of both their own values and also their customers' values", says Johnston.
A YouGov poll from 2018, in the aftermath of BrewDog's Pink IPA fail, showed that of those fond of BrewDog, almost half said that they liked a company to have a moral message. At the same time, companies that are trying to make "movements into more progressive spaces" have to be really careful, explains Johnston.
"There is more inclination on behalf of consumers to perceive their actions as disingenuous, especially if they miss the mark," she says. "The perception that a brand might be jumping on the bandwagon without backing this up with internal change in policies and genuine dedication to furthering those causes is met with a lot of resistance and often derision."
The people behind, the change ahead
Corporate activism and the topic of token efforts that bring about little change was the subject of a recent comment piece by Guardian columnist and author Nesrine Malik, focusing on ice cream giant Ben & Jerry's decision that its product would "no longer be sold in the Occupied Palestinian Territories". This, wrote Malik, is a risky move but one that "unlike the generic statements made by other companies… has an impact".
It is not just sales as the bottom line, it is people like you and me, who are the heart of all of those brands, who are pushing those initiatives. Nicole Johnston
These examples from Ben & Jerry's and BrewDog serve as a reminder that behind corporations exist people, and it is these people who are pushing for change, from within the company culture to wider external campaigns.
"It is important to remember that these brands are people-led, so there is real internal motivation for these initiatives, or these statements, to be made because there is an internal desire to want to better the world that they live in," says Johnston. "It is not just sales as the bottom line, it is people like you and me, who are the heart of all of those brands, who are pushing those initiatives."
Whether these initiatives are seen as 'woke-washing' or legitimate efforts by companies to make the world a better place, it is clear that getting away with token gestures is not as easy as it once was.
At the same time, using such an approach to appeal to an increasing number of younger – and not so young – consumers who are fed up with the many injustices that exist in the world around them, is something that every brand has to be aware of. A misstep can unravel years of good work when it comes to a company building its progressive credentials. As BrewDog has shown, a woke brand can't hide an unpleasant corporate culture for ever. Brands cannot just talk a 'woke' game; it has to permeate throughout the entire company, because an increasingly savvy consumer base will unearth the truth eventually, and then the fall will be longer and harder.