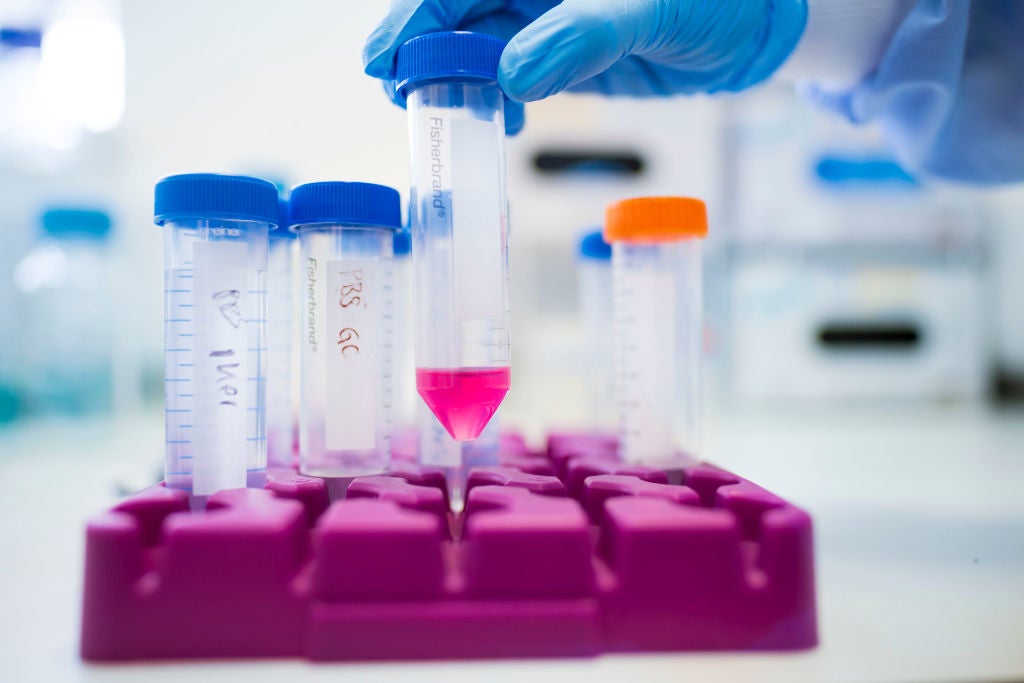 With established and emerging life sciences and biotech companies increasing their presence all over the world, this is a business sector that shows no signs of slowing.
Across the US there are numerous research institutions and educational establishments focusing on biotech, ensuring that competition among American cities for life sciences business continues to heighten.
As the sector grows in Texas, it has now become a favoured location for biotech and life sciences companies to start their business.
Texas life sciences environment driving growth
When looking at whether Dallas is a good place to start a biotech or life sciences company, the growth and presence of both established and emerging companies is key.
With more than 81,000 employees within the Texas life sciences sector and over 4,000 biotech companies, the marketplace is both established and growing.
With a highly educated workforce and multiple educational and research institutions in the state, the Texas life sciences sector is now established as well as burgeoning.
As a leading location in biotech innovation, the exponential growth of the industry has led to more than 5,200 biotechnology and life sciences-related manufacturing and R&D firms opening or expanding their corporate operations in Texas.
Industry leaders such as Kimberly-Clark and Celanese have long been established in the state, with Merck, the leading German life sciences and technology company, recently opening a location in Austin.
Merck has also recently announced a $2.2bn investment for new innovation and research after acquiring Dallas-based cancer drug developer Peloton Therapeutics, further demonstrating Texas's strength in this field.
Austin leading the way for biotech in Texas
Austin is the state capital and the financial heart of Texas. 
Already known as a high-tech centre with companies including AMD, Oracle and Nintendo operating from the city, it is also emerging as a biotech hub and one of the most prosperous locations for biotech in Texas.  
Within the city and metropolitan region there is an expanding cluster of innovative life sciences companies that are helping establish it as a hub for the sector, with a blend of established and emerging companies.
With its world-class academic research facilities and a highly educated population, Austin continues to attract life sciences investment.
This is often driven by collaboration between companies, research facilities and academic institutions including the Dell Medical School and University of Texas at Austin.
In total, there are about 20 colleges and universities providing life sciences-related and healthcare education in the Austin area.
Thanks to an entrepreneurial environment led by substantial funding and ongoing research collaboration, Austin has become one of the leading US cities in the life science sector, according to a new report from CBRE. 
The report ranks Austin in third place among the most influential emerging life sciences cluster locations.  
Combined with the profusion of research facilities and educational institutions, this has cemented Austin's position as one of the top US cities for life sciences.
Dallas emerging as new Texas life sciences location
Though Austin continues to lead, Dallas is beginning to follow as biotech in Texas continues to create more business in the life sciences sector.
With a business-friendly environment, including multiple tax incentives for companies and individuals, and a consistent biotech-specific graduate pool from the University of Texas at Dallas, biotech in Texas is increasingly strong in the city.
In a recent CBRE report, Dallas was ranked sixth in the US for emerging biotech and life sciences markets.
As well as economic growth, employment numbers are also rising.
As of 2022, the number of US life sciences graduates had doubled from the rate a decade ago.  
In 2023, multibillion-dollar alternative investment firm NexPoint, announced plans for TxS District in the state.
Designed as a 200-acre life sciences development in Texas, this life science centre will foster innovation and collaboration among companies and institutions across the biotech sector, marking a significant addition to the life science landscape in the state.
With a low unemployment rate in Texas life sciences companies (and the industry in general), job prospects are good but competitive.
As well as its strong life sciences infrastructure, Dallas is also a good place to start a biotech or life sciences company due to several other factors.
These include the relatively low cost of living, a business-friendly, tax-incentivised environment and ongoing, consistent growth.
Setting up a biotech or life sciences company is also about the potential workforce. In Dallas, the educational institutions that major in life sciences continue to provide suitable talent, something that draws sector leaders to the city and the state.
In 2021 alone, the Dallas Regional Chamber recorded that Dallas-based universities produced 1,935 bachelor's degrees, 378 master's degrees, and 108 doctorate degrees in biological and medical sciences.
Information, Data and Statistics from Austin Business Journal, Texas Chamber of Commerce, Boston Chamber of Commerce, CBRE, Dallas Regional Chamber, University of Texas at Dallas.