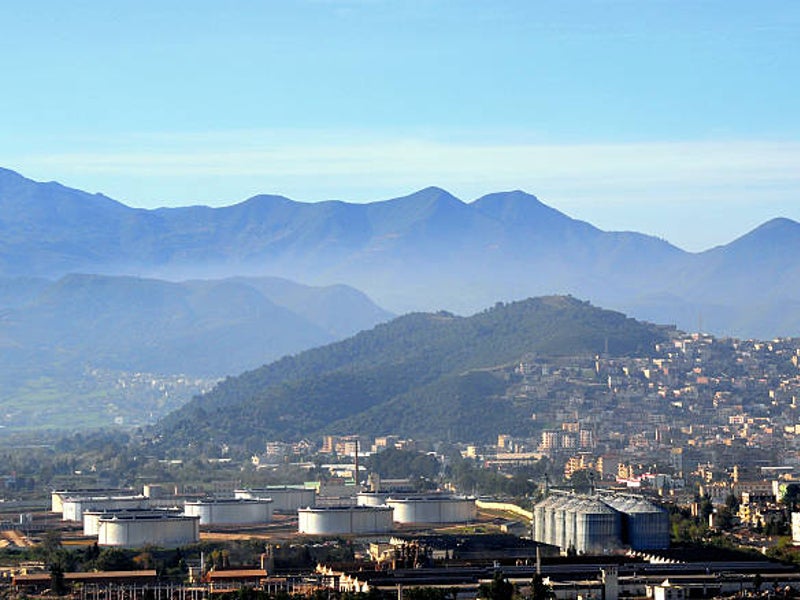 Africa's oil and gas industry stands at a crossroads. On the one hand, oil and gas prices are soaring and many new discoveries of hydrocarbons have been found in the region but, on the other hand, the sector is hamstrung by inefficiencies and countries are facing considerable pressure to decarbonise and embrace renewables. The continent has vast renewable energy resource potential, as well as huge reserves of oil and gas, leading to debate as to whether they should invest more heavily into the unrealised oil and gas potential or large-scale decarbonisation.  
 
The continent needs energy – lots of it – if it is to industrialise and reduce poverty significantly. Economists estimate that economic growth of 6%-7% is needed to reduce poverty substantially in low-income countries, a daunting figure considering the World Bank forecasts sub-Saharan African economies to grow just 3.6% this year. With an electrification rate of only 46% across sub-Saharan Africa, 570 million people in the region were without access to electricity in 2019.

The whole of Africa accounts for only 2%-3% of the world's carbon dioxide emissions from energy and industrial sources, according to the UN. It is roughly the same proportion as Germany and a lot lower than China (27%), the United States (15%) and India (7%). Africa's per capita emissions of carbon dioxide were 0.76 metric tons in 2018 , compared to 15.52 tons in the US and 17 tons in Australia. Africa's total population is around 1.3bn people compared with China's 1.4bn but China's total carbon emissions are 10 to 14 times higher than Africa's.
A diverse environment
Africa is extraordinarily diverse and no single approach will advance its energy future. Almost half of its 55 countries have proven natural gas reserves – the continent as a whole has around 9% of the world's total gas reserves – and 17 countries already produce gas. The continent has 125.3 billion barrels of crude oil reserves and 17.55 trillion standard cubic metres of natural gas, and according to S&P Global Platts, almost 40% of global new gas discoveries in the last decade were in Africa, mainly in Senegal, Mauritania, Mozambique and Tanzania.
Nigeria, Algeria, Angola and Libya are among the world's 20 largest producers of oil, while Algeria, Egypt and Nigeria are among the world's 20 biggest producers of natural gas. Gas is also the fastest-growing energy source in Africa's power sector, increasing at a compound annual growth rate of 4.2% per year from 2011 to 2019. Nigeria has the biggest natural gas reserves in the continent, around 5.6 trillion cubic metres, according to Energy Capital and Power.
"A lot has changed since the Ukraine invasion on 24 February," says Vera Songwe, United Nations under-secretary-general and executive secretary of the UN Economic Commission for Africa. "We have started to hear a lot more conversation around energy as a security issue, not just as an economic development issue. I think that for Africa security and development go hand in hand.
How well do you really know your competitors?
Access the most comprehensive Company Profiles on the market, powered by GlobalData. Save hours of research. Gain competitive edge.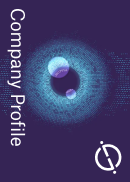 Company Profile – free sample
Thank you!
Your download email will arrive shortly
Not ready to buy yet? Download a free sample
We are confident about the unique quality of our Company Profiles. However, we want you to make the most beneficial decision for your business, so we offer a free sample that you can download by submitting the below form
By GlobalData
"The faster we can develop, the more secure our countries become, the less conflict we have," Songwe continues. "This is one of the reasons why the expression 'just' transition was adopted. We thought that as a continent we are still lagging in the development sphere, we need to be able to have access to as much energy as we can, so that we can accelerate our development."
Renewables and hydrocarbons
Critically, fossil fuel development and renewable power are not mutually exclusive. Songwe notes that if Africa triples its use of natural gas, it is estimated that it will be able to increase its use of renewable energy eight-fold, and reliable forms of energy such as gas can be used to stabilise a grid powered by intermittent sources such as wind and solar.
"Many African countries are already using quite a lot of renewable energy in the form of hydropower," says Songwe. "To add any other kind of renewable energy to our grid, we need baseload energy; we need something to stabilise the energy that is being put on to the grid. The only energy sources that can do this are heavy oil fuel, gas or hydro. Of these three, gas and hydro are the cheapest."
This is a sentiment echoed by Gawie Kanjemba, international fellow at the African Energy Chamber.
"Africa does not have to choose between [renewable energy and hydrocarbons]," Kanjemba says. "It can adopt both strategies to optimise development. The continent has the highest potential of renewable sources, yet the lowest investment for renewables. We are going to use what we have, all that we have. This includes oil, gas, renewables, and even green hydrogen.
"Cumulative carbon dioxide emissions from the use of these gas resources over the next 30 years would be around 10 gigatonnes," continues Kanjemba. "If these emissions were added to Africa's cumulative total today, they would bring its share of global emissions to a mere 3.5%. So, there is room for fossil fuels in Africa. We also need to remember in the energy poverty debate that Africa is still relatively unexplored in terms of oil and gas."
Under the International Energy Agency's (IEA) latest Sustainable Africa Scenario, renewables – including solar, wind, hydropower and geothermal – would account for over 80% of new power generation capacity added by 2030. The IEA says that, while renewables are the driving force for the continent's electricity sector this decade, its industrialisation process depends in part on expanding natural gas use, as well.
Critically, Africa possesses some of the planet's greatest potential for solar power generation. The continent receives annual average solar irradiation of 2,119 kilowatt hours per square metre, with most countries across North, West and Southern Africa receiving an average in excess of 2,100 kilowatt hours per square metre a year. The International Renewable Energy Agency (IRENA) estimates the continent's solar technical potential at 7,900GW, indicating vast potential for the generation of solar power.
Challenges and opportunities
However, this potential has not yet been realised. Africa accounts for less than 3% of the world's installed renewables-based electricity generation capacity, according to IRENA, and only 2% of global investments in renewable energy in the last two decades were made in Africa.
One of the biggest challenges for both renewable and hydrocarbon development is financing. There is a huge amount of oil and gas capacity but top producers lack the infrastructure to bring it to market. Africa's reluctance in committing to pumping more oil and gas could also stem from the lack of pipeline infrastructure to transport energy to Europe quickly.
There has been no incentive for foreign capital investments in Africa's hydrocarbons infrastructure amid a global emphasis on developing renewable energy. Experts say this is now changing because of the Ukraine invasion and the EU's desire for alternative sources of natural gas, in particular. In July, the European Parliament approved the inclusion of certain nuclear and natural gas activities within the EU's list of officially approved "green" investments.
Indeed, Africa's gas assets, in particular, are now less likely to become "stranded" in the future in the wake of the Ukraine invasion as European countries are now seeking new, long-term supplies of natural gas.
Algeria – currently, providing about 11% of Europe's gas – is perhaps best positioned to see a boon in exports. Despite the closure of a pipeline to Spain over tensions with Morocco, its gas exports to Italy jumped 76% to 21 billion cubic metres last year, and it has the capacity to add a further 10 billion cubic metres to exports. In July, Italy signalled its intention to further increase its imports from Algeria.
A just transition
"I think we should commit to renewables 100% for the future," says Jon Foster-Pedley, dean of the Henley Business School South Africa, who points to the importance of a just transition in the future of African power "The consequences of not doing so are huge. However, there is the question of a 'just' transition, a really significant question. I think there is a rational and reasonable argument that you must allow economies to industrialise by using natural gas, even nuclear, but in an African context, there is a big question around what sort of industry you want to create.
"However, I do believe governance is very important," Foster-Pedley continues. "Nigeria is endowed with fantastic amounts of oil but has very limited electricity. It is a very convenient argument for investor power interests to say that oil and gas will trickle down into social development and economic growth. But that will not happen unless other things happen too, including improving governance."
Experts argue that Africa's oil and gas industry has mostly benefitted the region's political elites and that the financial benefits have not been spread to the wider population. Arguably, for example, Nigeria is an example of the "oil curse", a political and economic dysfunction stemming from the poor management of oil revenues.
The country's oil sector makes up one-fifth of its GDP and 95% of foreign exchange earnings, but only 55% of Nigerians have access to electricity, and change will be needed to ensure Africa's power potential, as a whole, delivers large-scale benefits.