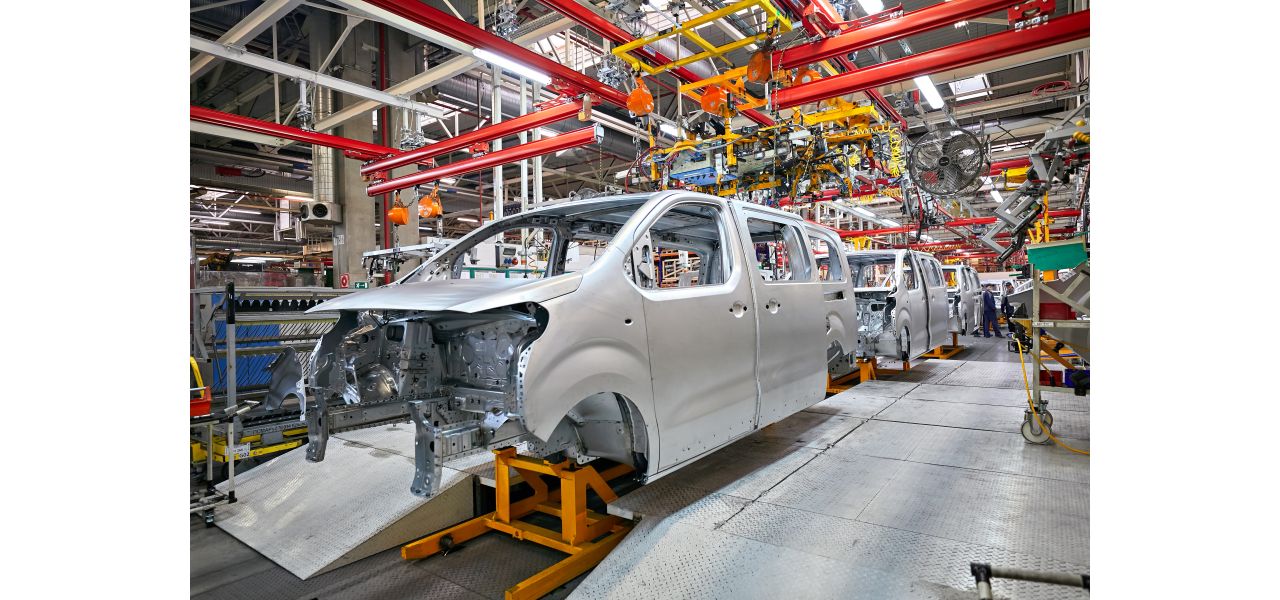 The Ukraine crisis has left the Stellantis plan to export vans from its Kaluga plant in Russia on indefinite hold.
Stellantis (and before the merger, PSA Group) is one of the automotive OEMs with a history of involvement in the under-performing and high-risk Russian market that seemed determined to stay the course. Under General Motors, the Chevrolet and Opel brands eventually exited Russia. In 2019, PSA loudly proclaimed that its Opel brand was going back as part of an export offensive.
Opel said then that it would initially make three models available at selected Russian dealers – the Grandland X from Eisenach as well as the new Zafira Life and the Vivaro from Russian production at Kaluga.
Russia was seen as a key market for international expansion for the Opel brand under PSA: 'Opel wants to gradually increase its commitment in Russia in the coming years and this includes offering a wider range of products soon.'
Then Opel CEO Michael Lohscheller summed it up: "Russia is a large, strategically important and attractive market with a lot of potential. As a German brand with a long-standing tradition and an excellent reputation in the country, we will benefit from this. Being able to produce locally immediately is a prime example of how important being part of Groupe PSA is for Opel."
There were bright plans for PSA brand vans, too.
Yannick Bézard, Executive Vice President and Operational Director Eurasia, Groupe PSA, said in 2019: "The launch of a new brand on the Russian market will allow the Groupe PSA to strengthen its presence in the Eurasia region, expand the offer for existing customers and win new ones. Along with the Opel brand launch in Ukraine last year we project to triple Groupe PSA brands volumes in the region by 2021, based on a profitable business and this project will strongly contribute to this target."
Well, events didn't exactly help PSA – and later Stellantis – plans for the region. There was the pandemic in 2020, of course, and the demand and supply disruptions that brought with it. Fast forward to 2022 and the war in Ukraine has totally undermined a strategy that had extended to making the Kaluga plant a low-cost export hub for light vans.
The Kaluga factory manufactures Peugeot 408 and Citroen C4, as well as light commercial vehicles (LCVs) models of Peugeot, Opel and Citroen, and the Peugeot Partner, Citroen Berlingo and Opel Combo mini and compact vans. The Kaluga plant also assembles Outlander and Pajero models for Mitsubishi. The Kaluga plant ('PSMA Rus') – situated 125 miles to the southwest of Moscow – is 70% owned by Stellantis, 30% by Mitsubishi Motor.
Recent trends were encouraging. Stellantis production doubled at the Kaluga plant in 2021, almost doubling to over 11,700 units as exports benefited from strong demand from a pandemic charged home delivery market. At the end of last year, the plant increased export production to Western Europe and started the assembly of Peugeot Expert, Opel Vivaro and Citroen Jumpy for export markets. In addition, Stellantis announced plans for the export production of the Fiat Scudo van by the end of 2022. Moreover, the company said it was turning the Kaluga plant into an export hub that would supply engines and cars to Europe, Latin America and North Africa.
Those bold export plans were formally undermined and ended when Russia recently announced a block on exports of vehicles by foreign-owned ventures as part of a retaliation against Western sanctions. Stellantis consequently said it will move some of its van production in Russia to Western Europe and freeze plans for more investments in the country.
The Stellantis Kaluga factory is estimated to have an annual production capacity of around 125,000 units and has little prospect of getting anywhere near to a healthy level of capacity utilisation now that export orders have vanished and with domestic demand also facing a big drop this year, even if the supply of parts can be obtained.
Stellantis was one of the few Western OEMs to really commit to making a success of a Russia manufacturing facility beyond simply supplying tariff-free to the Russian market, but those plans are now on indefinite hold.
Stellantis though, is a big European OEM with production capacity spare across the region. It can look at regional plant-model mix and juggle lines to fill the gap – especially on LCVs – left by the loss of Russia Kaluga planned production.
Like many other Western companies with physical asset stakes in Russia, it will also hope that Russia's vehicle market and economy can start to recover (without too much permanent structural change), later this year.