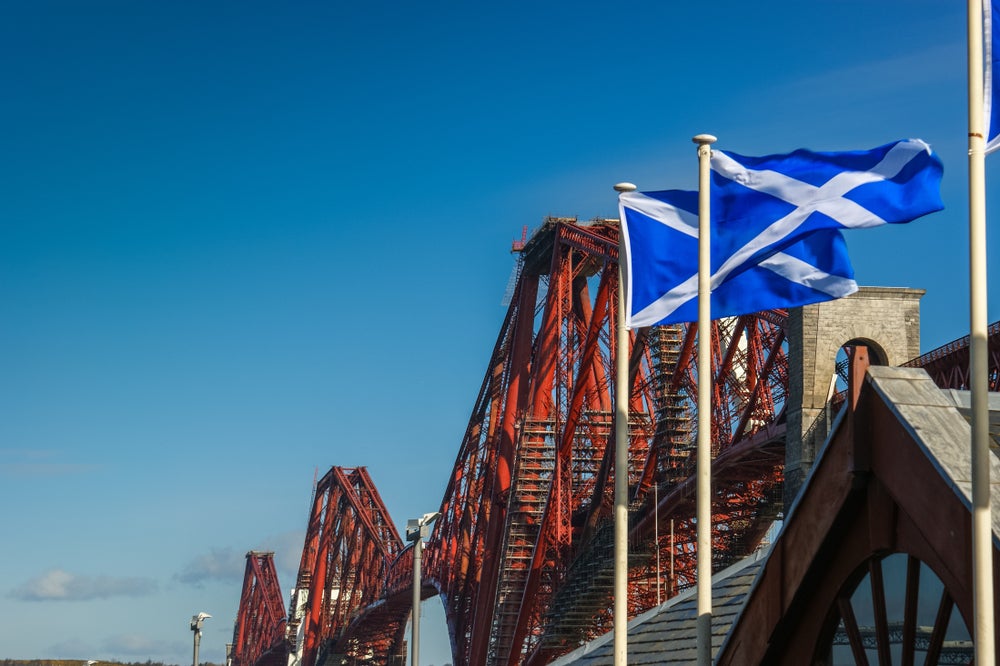 Waste management may not be a go-to dinner table conversation, but it does make for major foreign direct investment (FDI) that creates hundreds of jobs and pours millions of pounds into national economies.
Such is the case with the Ness Energy Project, a €400m ($437.87m) waste-to-energy plant in Aberdeen, Scotland, which is due to become operational later in 2023. Built by Spanish renewables company Acciona, it provides a sustainable solution for non-recyclable municipal solid waste, using 150,000 tonnes of municipal waste, annually, to generate electricity.
Record high investment to Scotland
Scotland has long been a world-class location for FDI. However, in recent years, its attractiveness for international companies has reached new heights, according to EY's latest Scotland Attractiveness Survey, thereby further establishing the region as the top UK investment location outside London.
In fact, in 2022, Scotland secured a record 126 inward investment projects (up from 122 in 2021), thereby marking the fourth successive year of Scottish FDI project growth. Of equal, if not greater, importance is the fact that Scotland also set a new record for its UK market share of FDI, registering 13.6% of all projects to the country, up from 12.3% in 2021, and 11% in 2020 (suggesting that levelling up may increasingly be becoming a reality in the UK, at least where FDI is concerned). This trend is corroborated by GlobalData's FDI figures for Scotland (see below chart).
Among investors, Scotland polls as the most attractive place in the UK to invest after London, according to EY. More specifically, a record 19.2% of investors that are considering FDI locations in the UK intend to establish or expand operations in Scotland in future, with Edinburgh and Glasgow ranked as the first and second cities outside London for planned investment over the next 12 months.
EY's survey also found that digital tech and utilities (including renewables) drove Scotland's FDI growth, while manufacturing FDI was at its highest in a decade.
"Against an unsettled UK and Europe economic backdrop, Scotland recorded its fourth successive annual increase [in FDI] and has now been second only to London in nine of the past ten years," said EY Scotland's managing partner, Ally Scott. "Our report underlines the rich dynamism, diversity and balance of the Scottish economy and FDI sector, qualities that we at EY Scotland see every day. For Scotland to have three cities in the UK's top five for non-London FDI bears testament to the country's enduring attractiveness".
Although FDI to Scotland was struck back by Covid-19 lockdowns, dropping by 30% (see below chart), it held far better than the global average (which fell by 42%).
"International factors such as the Covid-19 outbreak, Russia's illegal invasion of Ukraine and stubbornly high inflation rates have further restricted global growth. The upside? Scotland's growth amid the gloom," says Mark Hallan, director of global investment at Scottish Development International.
The figures show that Scotland continues to strike a balance between welcoming new and innovative projects into the country, and safeguarding jobs and supply chains created by existing investors.
A focus on green industries and values
A simple question arises: how exactly has Scotland remained so competitive at attracting global investment?
As a starting point, the country boasts a series of excellent fundamentals: a highly competent workforce, world-renowned universities, a competitive cost base, a supportive business environment, magnificent natural resources and a good quality of life on offer.
It has also had strategic vision. "We have focused our activities on delivering projects in opportunity areas where Scotland is a genuine world leader," says Hallan. "Crucially, these sectors, such as offshore wind, continue to enjoy global growth. Indeed, the energy transition was the most common type of inward investment project supported by Scotland's enterprise and skills agencies in the past year, demonstrating our strengths in this sector."
Scotland's principles have also been at the forefront of its offering to investors. "[Our region's] commitment to net zero is the reason why more international companies are choosing to develop low-carbon projects here," says Hallan. "We have a unique approach to attracting inward investment, in which the public sector works together with academia and industry to promote Scotland's many strengths. It's unrivalled."
Expertise in manufacturing and utilities – key sectors in Scotland – will be crucial to any efforts by the UK to establish itself as a place where clean technology is not just deployed, but also developed and built.
To maintain and enhance its status, Scotland must engage, plan and play to its strengths in the following ways, according to EY's Scott: engage with public and private sector bodies to create a vibrant ecosystem for growth; plan how to sustain market-leading levels of attractiveness in the medium and long term; and build on its existing track record in prioritising high-value, high-potential areas such as digital tech, renewable energy, and research and development. If Scotland can manage this, then even London's position as the UK's leading region for FDI could be under threat.