Sub-Saharan Africa was hit hard by the Covid-19 pandemic, but not as bad as many first feared it would be. Now hopes are high that the region's economic recovery could be faster than expected, as commodity prices shoot up and the level of innovation takes off.
Sub-Saharan Africa's economy is forecast to expand by 3.4% in 2021, compared with global growth of 6%, according to the International Monetary Fund (IMF), making it the world's slowest-growing region this year. However, the IMF has been forced to revise down its estimate of sub-Saharan Africa's economic contraction in 2020: it originally forecast it would be about -3% but now estimates it was only -1.9%. This still represents the worst recession that the region has suffered in at least 25 years and the only year of negative growth during that period, but the contraction was not as bad as first feared.
Moreover, the level of Covid-19-related deaths in sub-Saharan Africa is a lot lower than modellers first predicted. By 20 May this year, there had been a total of 127,244 confirmed deaths from the virus in the region (against 4.71 million confirmed cases), according to John Hopkins University. South Africa was the worst-affected country with 55,507 deaths (against 1.62 million confirmed cases). However, in April 2020, the UN Economic Commission for Africa (Uneca), one of Africa's key economic research bodies, had predicted – on the basis of modelling by Imperial College, London – that between 300,000 and 3.3 million Africans would lose their lives during the pandemic, depending on what intervention measures were taken to stop the spread.
"From a health perspective, the pandemic in sub-Saharan Africa has not been as bad as many people thought it would be," says Jibran Qureishi, head of Africa research at Standard Bank. "This has confused foreign investors, as they looked at the region's weak healthcare systems and thought that mortality would be a lot higher. There have also been a number of positive surprises from a GDP perspective. Many countries in the region have experienced a notable recovery since the fourth quarter of 2020. Some economies fall into an 'elite club' globally that actually saw positive economic growth last year."
Sub-Saharan African countries that expanded economically in 2020 include Ethiopia at 6%, Guinea at 5.2%, Côte d'Ivoire at 2.28%, Niger at 1.2%, Tanzania at 1% and Ghana at 0.88%, according to the IMF. It also forecasts that Kenya will surge by 7.56% this year, Niger by 6.89%, Uganda by 6.35% and Rwanda by 5.69%.
How well do you
really

know your competitors?

Access the most comprehensive Company Profiles on the market, powered by GlobalData. Save hours of research. Gain competitive edge.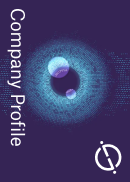 Company Profile – free sample
Thank you!
Your download email will arrive shortly
Not ready to buy yet? Download a free sample
We are confident about the unique quality of our Company Profiles. However, we want you to make the most beneficial decision for your business, so we offer a free sample that you can download by submitting the below form
By GlobalData
The IMF estimates that sub-Saharan Africa's economy shrank to $1.62trn in 2020 from $1.71trn in 2019, but forecasts that it will recover to $1.81trn in 2021 and to $1.96trn in 2022. It is important to put the size of the sub-Saharan Africa economy into perspective: it has a total population of 1.1 billion people and a $1.81trn economy; the UK has only 67 million people and a $3.2trn economy. GDP per head in sub-Saharan Africa was only $1,596 a year in 2019, according to the World Bank.
Covid causes poverty levels and unemployment to rise
Poverty levels and unemployment jumped in sub-Saharan Africa in 2020, but that was more down to lockdowns and containment measures – which reduced domestic consumption and investment – than the pandemic itself. The downturn in economic activity cost the region at least $115bn in lost output last year, according to the World Bank. The situation also pushed up to 40 million people into extreme poverty, erasing at least five years of progress on this front. Uneca warns that – if the impact of the pandemic is not limited by 2021 – the total number of Africans living in extreme poverty could rise to 514 million people.
From a health perspective, the pandemic in sub-Saharan Africa has not been as bad as many people thought it would be. Jibran Qureishi, Standard Bank
Similarly, the pandemic and lockdowns have set back sub-Saharan Africa's progress in building human capital, as school closures impacted almost 253 million students in the region. In many countries, per capita income will not return to pre-crisis levels until 2025, according to the IMF.
In Africa, the impact of Covid and the related containment measures was particularly harsh on youths who were already not in employment, education or training before the pandemic struck: about 21% of the regional total, according to estimates. South Africa, for instance, is in many ways the most developed country in sub-Saharan Africa but is cursed by high youth unemployment, which only got worse during the Covid crisis. The unemployment rate for young people aged 15–24 years in South Africa was a staggering 63.2% in the final quarter of 2020, compared with 56.4% in the same quarter of 2019, according to Statistics South Africa. The country's unemployment rate was 32.5% in the fourth quarter of 2020, its highest point in 12 years.
Foreign direct investment inflows to sub-Saharan Africa were already declining before the pandemic hit, plummeting by 10% in 2019 to $32bn, according to the UN Conference on Trade and Development (UNCTAD). The agency estimated that inflows to the region would drop by between 25% and 40% last year, depending on economic growth and specific investment factors. Remittances to sub-Saharan Africa nosedived by 12.5% in 2020 to $42bn – almost entirely because of a 27.7% decline in Nigeria – according to the World Bank.
In terms of merchandise trade, in 2019 the whole of Africa recorded exports and imports amounting to $462bn and $569bn, respectively, according to the World Trade Organisation (WTO). Those African countries for which data is available experienced second-quarter declines in 2020 of between 58% and 3% in trade compared with the previous year, according to the WTO.
Sub-Saharan African countries also entered the crisis with elevated debt vulnerabilities. Pandemic-related fiscal packages in the region averaged only 2.6% of GDP in 2020 – markedly less than the 7.2% of GDP advanced economies spent – according to the IMF. Yet public debt jumped in the region to more than 66% of GDP in 2020, the highest level in almost 15 years, owing largely to declining revenues and output. Some 17 countries – representing about one-quarter of the region's GDP – are now either at high risk of debt distress or are already in distress, says the IMF. These countries include Ethiopia, Ghana, the Democratic Republic of the Congo, Kenya, Zambia and Zimbabwe.
Covid uncertainty dogs sub-Saharan Africa
Private sector balance sheets were also hit hard by the pandemic. Companies' monthly sales plummeted by 40–80% in 2020 compared with pre-crisis levels. Between 50% and 80% of surveyed households reported income losses at the height of the first wave of the pandemic as containment measures were put in place, according to the IMF.
When Covid-19 first spread, sub-Saharan Africa was feared to be hit hardest by the pandemic. However, governments quickly instituted containment measures which slowed spread of the virus. Murega Mungai, AZA Finance
"When Covid-19 first spread, sub-Saharan Africa was feared to be hit hardest by the pandemic," says Murega Mungai, trading desk manager at AZA Finance in Nairobi. "However, governments quickly instituted containment measures which slowed spread of the virus. Strong agricultural growth and a faster-than-expected recovery in commodity prices helped many African economies weather the economic storm induced by the pandemic."
It is still not completely clear to scientists the reasons why – so far – Africa has been spared the worst of the pandemic. The age of the population in most African countries is likely to have played a role in containing its spread. Globally, most of those who have died have been over 80, while sub-Saharan Africa is home to the world's youngest population with a median age of 19 years, according to UN data.
The climate is also likely to have been a factor. A study conducted by researchers in the University of Maryland in the US found a correlation between temperature, humidity and latitude, and the spread of Covid-19. It showed that it spreads better at lower temperatures and at lower humidity levels.
Many African public officials have been looking at the spread of a new variant on the Indian subcontinent with alarm and are concerned that worse waves of the virus could rip through the region. The data gives a confused picture. Over the early weeks of May, new cases across the continent plummeted by 9%, but the number of Covid-related deaths rose by 4%, according to the African Centres for Disease Control.
Sub-Saharan Africa's economic recovery this year is likely to be hindered by the sluggish Covid-19 vaccine roll-out – the slowest in the world – with less than 2% of the continent vaccinated by mid-May, according to the World Economic Forum. An international effort, known as the Covax scheme, was set up last year to try to ensure fair access to vaccines among rich and poor countries, but the global situation remains vastly uneven. Some 41 sub-Saharan countries are relying on the scheme to vaccinate 20% of their population, according to the World Bank.
"The vaccination situation in South Africa is dire," says Jon Foster-Pedley, dean of the Henley Business School in South Africa. "The vaccines are only now starting and are expected to be rolled out until December – but we do not expect there to be herd immunity until around March next year."
AfCFTA and commodities bring grounds for optimism
However, there are some grounds for optimism about sub-Saharan Africa's economic rebound. First, the implementation of the African Continental Free Trade Area (AfCFTA), and second, the sharp global rise in commodity prices.
Founded in 2018 and with a secretariat based in Accra, the capital city of Ghana, the AfCFTA started trading on 1 January 2021. It is the world's biggest free-trade area measured by the number of countries participating (54 countries have signed the agreement out of 55 on the continent). By March, 36 countries had ratified it and undertaken the legal obligations for market opening and reducing barriers to trade.
If the agreement is implemented effectively, it has the potential to lift 100 million Africans out of poverty – including 30 million out of extreme poverty – by the year 2035, according to the World Bank. Only 18% of all of Africa's commerce at the moment is intra-African trade, while the equivalent figure in east Asia is between 35% and 40%. The AfCFTA has the potential to double intra-African trade by 2035, according to its own estimates.
Furthermore, over the past year, Brent crude oil prices have climbed by almost 85% to $66 a barrel in mid-May. S&P Global Platts forecasts oil prices will hit and stay above $70 a barrel by mid-2021. This is good news for Africa's biggest oil exporters, Nigeria and Angola, which generate about 2.35 million and 1.82 million barrels of oil a day, respectively.
In early May, the benchmark copper price on the London Metal Exchange hit a ten-year high of $10,460 a ton and has since remained above $10,000. This is good news for the Democratic Republic of the Congo and Zambia, which are among the world's top ten copper-producing countries.
"Export earnings for a number of sub-Saharan economies have started to pick up," says Neville Mandimika, Africa economist and fixed-income strategist at Rand Merchant Bank. "We have also seen the purchasing managers' indices in several African countries improve during the past few months. Some African economies – including Ghana and Kenya – were expanding at a very fast pace before the pandemic struck, so they were better placed to cope with it. Having said that, we do not expect the size of the overall sub-Saharan economy to return to its pre-pandemic level until 2023."
How Covid brought supply chains closer to home
The Covid-19 pandemic is also leading to more evenly distributed supply chains across the globe to avoid dependency on one source. Individual countries – including African ones – are building their own, more local, supply chains to ensure continued supply.
The pandemic has opened doors to several new opportunities in the region. Investment is booming in the health sector and there is an ever-greater focus on technology advancement. Murega Mungai
"We saw a fair amount of innovation come out of sub-Saharan Africa when the pandemic started," says Qureishi. "Global supply chains became unhinged and that created an opportunity for local suppliers."
There are also reasons to be optimistic about the continent in the medium to long term. Africa has a population of 350 million middle class people – comparable with China's 400 million – according to an African Development Bank estimate. As the population keeps growing, consumer spending is projected to rise from $680bn in 2008 to $2.2trn by 2030.
A rising middle class in Africa shares similar desires to consumers in the West, with demand increasing for smart city development, energy, consumption, education, entertainment, finance and health.
By the year 2050, it is also estimated that Africa will have 945 million people under the age of 25, according to the UN. This will represent the biggest pool of young people on the globe, making up almost twice the young population of south Asia and South East Asia, east Asia, and the Pacific region combined, according to the Bill & Melinda Gates Foundation.
There is also a deep, underlying entrepreneurial reservoir in Africa. As much as 80% of youth labour market participation is in household enterprises or as self-employed activities, with only 20% in standard wage employment, according to local estimates.
"The pandemic has opened doors to several new opportunities in the region," says Mungai. "Investment is booming in the health sector and there is an ever-greater focus on technology advancement, partly to help remote working opportunities, which will continue to play a big role in creating opportunities in rural Africa especially.
"There is significantly more investment in digital currencies, virtual education platforms, and online shopping malls or e-commerce. The challenges and opportunities are two sides of the same coin. The major hurdles include inadequate technology infrastructure, a shortage of health services, and a chronic lack of of energy and power."
Sub-Saharan Africa was the part of the world with the biggest challenges before the pandemic struck. Covid-19 and lockdowns have made the situation a lot worse for much of the region's poor. However, Africans have shown in the past just how resilient they can be, and the launch of the AfCFTA and the rise in commodity prices offer real hope that sub-Saharan Africa will bounce back stronger.