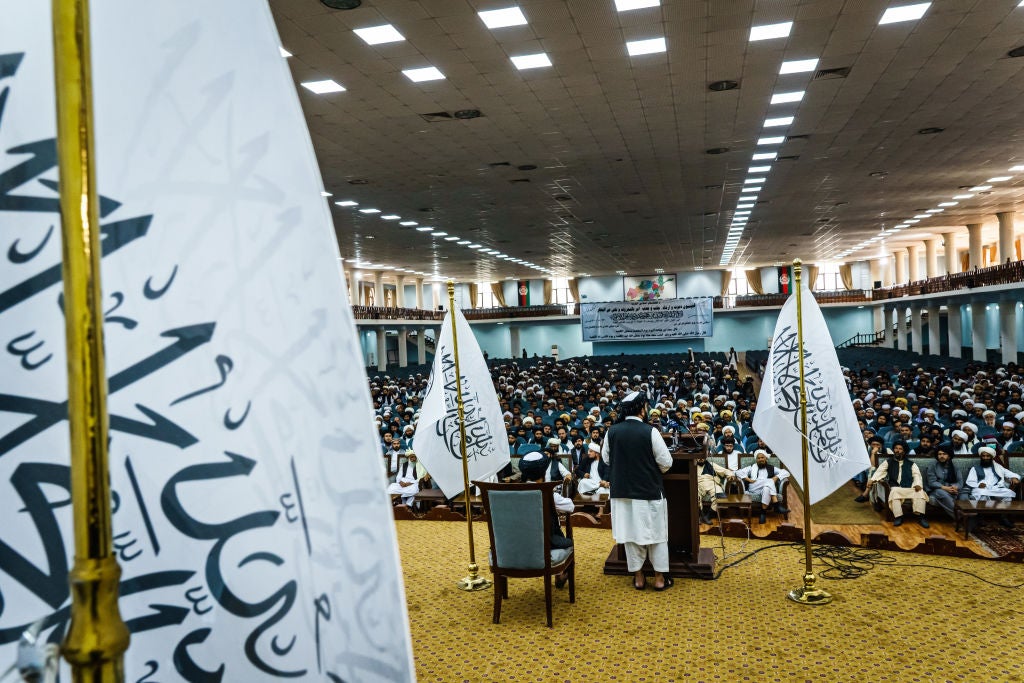 Since the Taliban Islamic movement took back control of Afghanistan in August 2021, the country's future has been subject to high levels of speculation and concern. Deadly riots at Kabul airport, widespread reports of violence, the fall of the country's banking system and even reports of famine are painting a picture of a country in urgent need of global support. As a result, countries around the world are strategising the role they should play in the future of Afghanistan.
Afghanistan, although never considered a global economic power, is home to resources – including iron, copper and lithium – worth somewhere between $1trn and $3trn, and the country's location holds strong potential as a significant trade route. A number of supply chains between China through the Belt and Road Initiative (BRI) and Europe could run through Afghanistan, if the country's infrastructure was to stabilise and rebuild.
However, potential economic future aside, it is important to highlight how volatile Afghanistan's story has been thus far.
The rise and fall of Afghanistan
Dr Mohammad Haqmal, former Afghanistan public health chief and lecturer at City University of London, explains Afghanistan's recent history. "Unfortunately, this is not the first tragedy that [Afghanistan has] had," he says. "There have been several other challenges over the past four decades. In 1996, we lost the government to the Taliban, and whatever we had as a foundation in the country, we lost."
Although accurate data surrounding Afghanistan's exports and investment can be difficult to authenticate, the UN Conference on Trade and Development reported that foreign direct investment (FDI) had mostly been increasing between 2001 and 2020, with a dip around the global financial crash of 2008.
How well do you
really

know your competitors?

Access the most comprehensive Company Profiles on the market, powered by GlobalData. Save hours of research. Gain competitive edge.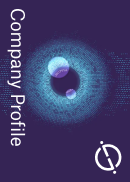 Company Profile – free sample
Thank you!
Your download email will arrive shortly
Not ready to buy yet? Download a free sample
We are confident about the unique quality of our Company Profiles. However, we want you to make the most beneficial decision for your business, so we offer a free sample that you can download by submitting the below form
By GlobalData
"We started to rebuild from 2001 under the government," says Haqmal. "Up to 2021, I think we were moving in the right direction."
The country's largest exports have been connected to the opium trade, but this involves smuggling goods across the Afghan borders, an unstable way to do business that is not recorded by official measures, for obvious reasons.
This volatile economic and political landscape is reflected in the country's greenfield investment figures, with four years between 2003 and 2020 reporting no figures at all.
Earl Anthony Wayne, a former US assistant secretary of state and business affairs and deputy ambassador to Afghanistan, says: "There were repeated challenges to getting a viable economy going, especially in the area of exports and earning income from exports."
Wayne goes on to highlight that approximately 70–80% of the government budget came from international aid until the Taliban regained power, meaning that very small levels of income came from export taxes. This flow of aid looks set to dry up under Taliban rule, and trade and investment relationships with the country face an uncertain future too.
So, what approach should countries be taking towards a volatile, unstable Afghanistan?
What's the agenda?
Since the Taliban stormed back into power in August 2021, the situation in Afghanistan is widely reported to have worsened. A complete collapse of banking infrastructure alongside an increase in poverty and hunger has meant that the country, whose institutions were already considered weak, is in dire need of humanitarian aid.
Jason H Campbell, policy researcher for international security at Rand Corporation and a former Afghanistan country director for the US Office of the Under Secretary of Defence for Policy, says: "Undoubtedly, the international community feels a responsibility to re-establish lines of aid to stave off what is coming to fruition in Afghanistan – but the longer-term question that needs to be considered is what happens next year when we are in the same position? How can we insert a level of accountability to the Taliban government?"
Indeed, the medium and long-term accountability of the Afghanistan government is a pressing matter for many politicians, charities and non-governmental organisations.
Before the Taliban took control of the country, Afghanistan was – at least publicly – moving towards a more inclusive government, which would have incorporated parts of the Taliban alongside the existing government.
The negotiations behind such moves – including how to remove the Taliban from blacklists and exchange prisoners safely – have now ceased.
Campbell states that although there are well-established communication lines between the Taliban and the US, as well as other stakeholders in the country including China, Russia and Iran, there is still a widespread need for clarification on what the Taliban's priorities will be moving forward.
As countries grapple with their approach to the crisis and the standing of Afghanistan on the world stage, one thing seems to be universal – a resistance to formally acknowledge the Taliban.
How to solve a problem like the Taliban?
Scott Lucas, professor of American studies at the University of Birmingham in the UK, says: "No one is going to recognise the Taliban in the near future, because they won't be able to extract enough advantage out of it yet."
The potential advantages Lucas refers to could include gaining access to Afghanistan's vast natural resources or supply chains, both of which are currently inaccessible due to the instability in the country.
Alongside this, Afghanistan is still a very volatile country, consisting of a patchwork of factions with varying degrees of allegiance to the Taliban. Therefore, becoming too aligned with the Taliban, however unlikely that appears to be in the current climate, could hamper potential relationships with other regions within Afghanistan.
The Taliban's continuing rule over Afghanistan may seem inevitable to Western eyes, but there is no guarantee it will continue to rule in the long term given the weaknesses in the country's political infrastructure and the social and economic instability throughout the country.
Even if the Taliban manages to solidify its hold over Afghanistan and bring some degree of stability, the country's economic possibilities look bleak, according to Michael E O'Hanlon, director of research in foreign policy at the Brookings Institute. "Afghanistan is not going to have a flock of international investors that are just waiting to get in if they can somehow establish diplomatic ties with the Taliban – that is not going to happen," he says.
The most urgent issue in Afghanistan, therefore, is getting aid to those who need it, leaving countries walking a tightrope of engaging with the Taliban to push through humanitarian motives without providing the movement with formal recognition.
Who are the allies of the Taliban?
In August 2021, the head of Pakistan's intelligence services, General Faiz Hameed, rushed into Kabul to oversee the composition of the new cabinet under the Taliban in a bid to ensure it would be as 'pro-Pakistan' as possible.
Dr Farzana Shaikh, associate fellow of the Asia-Pacific programme at think tank Chatham House, says: "It is no secret that Pakistan is a key player in foreign affairs [in Afghanistan]. It is not a new development. It has a well-established role that goes back not just years but several decades, for which Pakistan has been blamed and praised alternatively, depending on its relations with the international community."
The link between Afghanistan and Pakistan cannot be underestimated, but this relationship is nuanced, with tension on both sides. Despite this, Pakistan has emerged as one of the key avenues for communication with the Taliban.
Erica Gaston, a non-resident fellow at Berlin-based think tank the Global Public Policy Institute (GPPI), says: "A lot of the regional players or neighbours to Afghanistan have been much more willing to open up lines of engagement, or at least a broader spectrum of engagement, with a number of caveats. There is a recognition of the reality that the Taliban is the de facto government and there isn't another one coming soon."
There are conflicting opinions on whether Pakistan's current role as middleman has any potential economic benefits. In the long term, increasing Afghanistan's role in China's BRI could perhaps benefit Pakistan's trade by proxy, but this could also weaken any perceived control Pakistan has over the Taliban government as middleman.
Lucas says: "Pakistan economically can't make a quick economic hit off of the current situation, and politically it is not going to move until it feels that other people in the region are also going to recognise the Taliban, and that means China."
Ultimately, Pakistan is playing an important role and is widely recognised as the logical port of call for many governments or global institutions when approaching negotiations with the Taliban or seeking information on the reality of the situation in Afghanistan. There is, however, a danger that existing tensions between the bordering countries could strain this relationship.
"Although one talks about close relations between Pakistan and the Afghan Taliban, there are tensions and some of these tensions have to do with years of simmering resentment on the part of sections of the Taliban who resent Pakistan's overbearing role, and who have resented Pakistan's attempts to orchestrate the movement to define what its interests are," says Shaikh.
Haqmal agrees, saying that many Afghans are not happy with the role Pakistan is playing in the development of their country. He adds that there is also resentment felt towards Iran too.
Indeed, Iran, which borders Afghanistan to the south, has notably offered to assist India in providing aid to Afghanistan. Since the withdrawal of the US, Turkey and Qatar have also jointly agreed to take over operations of Kabul airport.
Gaston of the GPPI says: "[Turkey and Qatar] are useful for the US and other Western allies that don't want to be directly engaged. Both countries have been trying to expand and demonstrate their diplomatic regional presence as part of their overall foreign policy and this is a small step towards achieving that."
So where does this leave negotiations?
For countries that find themselves at odds through issues such as trade – as is the case with the US and China – the Afghanistan crisis is highlighting differences in approach.
US diplomat Wayne highlights an example. "The [December 2021] humanitarian resolution that the UN Security Council passed was reportedly held up for a number of weeks because Russia and China wanted it to go further in allowing dealings with the Taliban government," he says.
The ongoing crisis in Afghanistan will necessitate further collaboration between global economic powers, as they seek to alleviate not just the humanitarian crisis in the country, but also the potential terrorism risk the Taliban poses.
As Afghanistan continues to readapt to Taliban rule, Campbell of the Rand Corporation stresses that countries are still very much determining their respective paths and as a result the global response has been fairly disjointed. The question remains of how successful a bilateral solution between Western countries – such as the US and the UK – and the likes of China and Russia could be.
Until more is known about the Taliban's wider, long-term agenda, the main focus for most countries will continue to be providing aid in a way that cannot be easily weaponised by the Taliban.
O'Hanlon of the Brookings Institute highlights that the global economic powers will have to continue to present a united front in order to safely provide assistance. There is a shared agreement between countries that the Taliban must be conditioned to accept basic minimalist human rights standards.
As efforts to provide aid continue, countries are continually re-evaluating strategies as Afghanistan strives to rebuild itself under the Taliban. Countries must watch, wait and assess the movement's humanitarian record. All that seems certain about Afghanistan's short-term future from an international perspective, however, is that it will be shrouded in uncertainty.