Bahrain's successful fight against Covid-19 has stood out in the Middle East. Although the country saw its worst wave in May 2021, by mid-July only 1,137 people had died from the virus, a relatively small figure for a population of 1.6 million.
Indeed, Bahrain's Covid fatality rate per capita puts the likes of the UK to shame, while its vaccination rate places it among the top ten most vaccinated countries in the world. In this regard, the capital Manama has been particularly effective at battling the virus.
Nonetheless, the country and the city have not escaped the economic impact of the virus, with GDP contracting 5.8% in 2020, more than the global average (it is expected to bounce back to 2% growth this year). Meanwhile, capital from foreign direct investment (FDI) in Bahrain dropped by about 33% – a very significant amount for a country that has one of the highest FDI-to-GDP ratios in the world (weighing in at about 80% over the past decade).
Bahrain, one of the world's smallest countries (both in terms of size and population), is economically dominated by Manama – which also receives the lion's share of FDI to the country. Discussing the capital's economy is, therefore, in most ways synonymous with the national economy.
Manama helped move the Gulf away from oil
Bahrain is oil rich, undoubtedly. To this day, black gold is the country's key export and continues to make up the vast majority of government revenues.
How well do you
really

know your competitors?

Access the most comprehensive Company Profiles on the market, powered by GlobalData. Save hours of research. Gain competitive edge.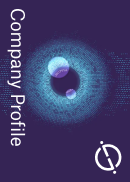 Company Profile – free sample
Thank you!
Your download email will arrive shortly
Not ready to buy yet? Download a free sample
We are confident about the unique quality of our Company Profiles. However, we want you to make the most beneficial decision for your business, so we offer a free sample that you can download by submitting the below form
By GlobalData
However, it is significantly less dependent on oil than its neighbours in the Gulf. Bahrain's oil and gas sector used to make up 43% of GDP back in 2000. Now it hovers between 10% and 20%.
Since the late 1990s, Bahrain has pioneered diversification away from oil dependency in the region. The country had little choice as its oil reserves will be the first to run out among the Gulf Cooperation Council (GCC) countries – they are now only expected to last another 10–15 years.
What was once seen as a curse is now considered a blessing. Not only has Bahrain's economic diversification helped soften the blow of collapsing oil prices over the past seven years, it can now also push forward the country's recovery from Covid-19.
For more than three decades, Bahrain has invested heavily in its banking and tourism sectors, while manufacturing and ICT have also gained significant momentum in more recent years.
Bahrain's finance hub can push economic growth
Manama is home to many large financial structures and is often considered to be the GCC's financial capital, not least thanks to its highly skilled local workforce and large expat community (half the population are foreigners).
The country's financial services sector – concentrated in the capital – is made up of about 400 local, regional and global institutions such as Citi, American Express, BNP Paribas and Standard Chartered. It comprises almost 20% of the country's GDP (the largest non-oil sector in Bahrain's economy). The country now boasts the largest concentration of Islamic finance institutions in the GCC region, including Islamic banks, and companies Takaful and Retakaful.
In short, Manama's banking and finance sector is well placed to drive the recovery of FDI to Bahrain thanks to its high levels of dynamism and maturity, by regional standards. Indeed, the sector's history is linked to the 1975 outbreak of civil war in Lebanon, which used to be the financial centre of the Middle East – a conflict that saw many banks and companies relocate to Bahrain.
Although the country lacks sovereign wealth funds to rival those of Kuwait and Saudi Arabia, the Bahraini currency is the second-highest valued currency unit in the world. That said, the country's first-mover advantage in the world of finance has been lost due to the proliferation of financial centres across the Gulf (namely Dubai, Doha, Abu Dhabi and Riyadh). In fact, the region is at risk of oversupply. It is good, therefore, that Bahrain has several other key non-oil sectors to rely on.
How a tourism recovery can boost Manama
Much like in financial services, Bahrain pioneered the growth of new tourism markets in the Gulf region before being overshadowed (arguably) by competitors such as the United Arab Emirates.
Bahrain was the first GCC nation to attract a Formula One race in the region in 2004. Abu Dhabi followed suit with its own event in 2009. To this day, Bahrain's hotel capacity remains stretched for large sporting events such these – meaning there are opportunities to plug this gap.
That is not to say that both Manama and Bahrain do not get year-round tourism. Next-door neighbour Saudi Arabia is connected with the island via a causeway and many Saudi citizens visit Bahrain to escape the conservatism of their home country. Alcohol is legal in Bahrain and it has an impressive array of beach resorts and nightlife offerings. About 12.2 million visitors crossed into Bahrain via the bridge in 2020, and a second causeway is being planned with both road and railway links that will cost $3.5bn (BD1.32bn).
Of course, Covid-19 has hit Bahrain's tourism economy hard. Averaging almost one million arrivals a month before the pandemic, that number went down to about 100,000 a month in the first half of 2020, according to the latest available data. Investors, however, can prepare for its recovery now.
One of the region's best manufacturing bases
Although Bahrain's manufacturing industry has also faced disruption from Covid-19, it has fared better than the tourism sector. The country stands out in the GCC for the efforts it has made over the past 20 years to develop the sector, much of which has spun out of the Aluminium Bahrain, which is one of the largest aluminium smelters in the world and the crown jewel of Bahrain's manufacturing industry.
Bahrain also has significant sectors for steel and food processing and has sought to use its privileged market access to the US via its free-trade agreement (FTA) as a means to attract Asian textile producers that could use the country for upgrading production steps and as a springboard to the US market, according to a report from the Barcelona Centre for International Affairs. Bahrain's FTA with the US, which started in 2006, is a good example of how Manama has sought to integrate better with global markets and transcend the oil sector.
Key to Bahrain attracting foreign investment are its main free-trade zones: Bahrain Logistics Zone, Bahrain International Investment Park and Bahrain International Airport, all of which boast world-class infrastructure and a focus on exporting industries and manufacturing (although they are not limited to these areas). Bahrain's key sub-sector strengths are fast-moving consumer goods, industrial services, logistics, metals, packaging, plastics and chemicals, and pharmaceuticals. This is why some of the world's largest manufacturers and exporters have set up shop in the country, including Mondelez, Rickett Benckiser, Kimberly-Clark and BASF.
Part of Bahrain's attraction is that it is the only country in the Gulf region that offers 100% foreign ownership in industrial manufacturing and distribution, without free-zone restrictions, while also offering 0% corporate income tax or personal income tax. Industrial manufacturing, raw materials imports, plant machinery equipment and spare parts are exempt from customs duty.
These incentives are one reason why the cost of setting up a company in Bahrain is up to 33% cheaper than in other GCC countries. Investors can also benefit from grants offered by Bahrain's labour fund (Tamkeen), subsidised interest rates on financing facilities, and low industrial land lease rates, according to Bahrain's Economic Development Board.
For centuries, Bahrain has been a trading hub thanks to its location in the Persian Gulf and proximity to Saudi Arabia (the most populous country in the GCC). It offers duty-free access to the key economies of the GCC, the US, Singapore, all 14 Arab countries, Norway, Switzerland, Iceland and Liechtenstein.
For better or worse, however, the country's trade remains heavily dominated by regional partners, with GCC countries accounting for 61% of its total non-oil exports in 2016 (and Saudi Arabia alone for 33%).
That Bahrain has begun its transition away from oil is evident from the UK's tradesheet with the country. After oil, the UK's top imports from Bahrain are mechanical power generators, electric motors, furniture and scientific instruments.
Bahrain's continued efforts to diversify away from oil have borne fruit, as shown during times of crisis such as the Covid-19 pandemic. However, the country's unique selling points (such as in manufacturing) will become even more important as other GCC members speed up their own efforts, especially the UAE and Saudi Arabia.
This article is part of Investment Monitor's Future of Middle Eastern Cities series. Other articles in the series are: