Malaysia has traditionally struggled to compete with its Asian counterparts when it comes to attracting foreign investment. More established foreign direct investment (FDI) hubs such as China, Singapore, Japan and South Korea attracted the bulk of investment while the likes of Malaysia struggled to attract the attention of expanding businesses.
FDI into Malaysia had been decreasing since 2019, when the country registered 153 projects. This went down to 125 in 2020 and then to 117 in 2021. The country ranked seventh for FDI into Asia-Pacific in 2021, according to our FDI Projects Database, although despite project numbers declining in this time, capital investment increased. Capital investment into Malaysia from FDI activity in 2021 surpassed 2019 levels by 48.7% to reach $11.6bn. (RM51.82bn).
Big businesses bring FDI to Malaysia in 2022
Although winning fewer greenfield FDI projects in 2021 than it had in 2019 and 2020, Malaysia did manage to attract several high-profile investments. Electronics was the leading sector for FDI into Malaysia in 2021, with project numbers rising from 16 in 2020 to 23. The electronics industry was also behind the country's largest investments in terms of capital expenditure.
Malaysia attracted a $10bn investment from China-based Risen Energy, which announced plans to open a photovoltaic cell plant in Kulim Hi-Tech Park in Kedah in the north-west of the country. US-based technology giant Intel also announced plans to invest $7bn in a chip-packaging and testing factory in the country, creating 9,000 new jobs. Meanwhile, Austria-based AT&S announced that it will invest $2.1bn to establish a printed circuit board plant (also to be located at Kulim Hi-Tech Park), which is expected to create 5,000 jobs.
Winning mega-investments, particularly within one industry, could provide further opportunities for Malaysia. Big-name companies such as Intel will attract further investment as smaller companies are drawn in by a reputable anchor tenant. As the billion-dollar investments fall within one field this could also enable Malaysia to carve a niche for its itself as a hub for electronics within South East Asia. In spite of these successes, there is a recognition that the country's infrastructure, supply chains and skilled workforce will need to expand and improve to support further growth.
How well do you really know your competitors?
Access the most comprehensive Company Profiles on the market, powered by GlobalData. Save hours of research. Gain competitive edge.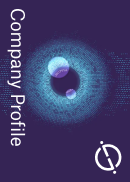 Company Profile – free sample
Thank you!
Your download email will arrive shortly
Not ready to buy yet? Download a free sample
We are confident about the unique quality of our Company Profiles. However, we want you to make the most beneficial decision for your business, so we offer a free sample that you can download by submitting the below form
By GlobalData
Data recorded for 2022 (from January to October) shows that FDI project numbers in Malaysia have already surpassed those for 2021, with provisional figures showing a rise of 87%. This represents the highest percentage growth by far out of all Asia-Pacific countries. In comparison, India, Asia-Pacific's largest FDI destination market in 2021, is showing a provisional increase of 40%, while China and Australia (the second and third-largest FDI markets in 2021, respectively) both show declines of around 30%.
Malaysia reaps the rewards as interest in China wanes
The US looks set to remain the leading source market for FDI in Malaysia in 2022, with project numbers rising from 15 in 2021 to 40. China was the second-largest source country for FDI into Malaysia in 2021, and has increased its investments from 14 projects to 18 in 2022, yet has fallen behind both Singapore and the UK. As of October 2022, Singapore had moved from fourth position to second when it comes to FDI going into Malaysia, almost doubling its investments from 12 projects to 21, while the UK has increased its outward investment from nine in 2021 to 19 in 2022.
In terms of capital investment, Malaysia received RM47.4bn worth of inbound FDI in the first half of 2022, which compares with RM48.1bn for the whole of 2021, according to figures from the Department of Statistics of Malaysia.
According to the 2022 Milken Institute Global Opportunity Index, Malaysia ranks first in emerging South East Asia when it comes to the potential to attract foreign investors. Malaysian authorities have made significant efforts to relax investment restrictions and enact conducive policies to facilitate foreign trade and FDI. New initiatives such as the 6R Strategy (the six Rs being resolve, resilience, restart, recovery, revitalise and reform), and the upcoming New Industrial Master Plan 2021–2030 and 12th Malaysia Plan, aim to further enhance the country's industrial competitiveness.
Vietnam's FDI success story
Vietnam has witnessed exponential growth in inward FDI over the past three decades, with flows rising from $180,000 (VND4.47bn) in 1990 to $15.7bn in 2021, according to figures from UN Conference on Trade and Investment.
Today, Vietnam is considered to be one of most open economies within Asia-Pacific, thanks to a series of economic reforms undertaken by the country's government to create a fair and attractive business environment for foreign investors. Vietnam ranked sixth for inbound FDI in 2021 within Asia-Pacific, recording 139 FDI projects, which put the country ahead of ahead of Thailand, Malaysia and South Korea. However, Vietnam had still experienced a slump in FDI project numbers in recent years. In 2019, Vietnam attracted an impressive 302 projects, which declined to 160 in 2020 during the Covid-19 pandemic, and then only 139 projects in 2021.
Tourism maintained its leading position as the topmost recipient of inward FDI into Vietnam in 2021, attracting 17 projects. Software and IT services ranked second with 16 projects, while electronics ranked third with 15 projects. As with Malaysia, electronics (specifically semiconductors) received large billion-dollar investments in Vietnam in 2021. US-based Amkor Technology invested $1.6bn while South Korea-based LG announced a planned $1.4bn investment.
Investment in Vietnam takes off in 2022
Between January and October 2022, FDI into Vietnam rose by 82%, the second-highest growth rate in Asia-Pacific following Malaysia. Vietnam recorded 254 projects in the first ten months of the year, well ahead of the likes of South Korea, Indonesia, Thailand and New Zealand.
The US remained the leading source country for FDI into Vietnam, being responsible for 24 projects in 2021 and then 46 in the first ten months of 2022. Singapore ranked second for outbound FDI into Vietnam in 2022, moving up from fourth position in 2021, and more than doubling its project numbers from 11 to 27. China, which ranked fourth for Vietnam-destined FDI in 2021, is in third place in 2022, increasing its project numbers from 11 to 18.
Vietnam's economy has proved resilient despite a challenging macroeconomic environment and ongoing global political tensions. According to estimates from the World Bank, Vietnam's economy is projected to grow by 7.5% in 2022, compared with 2.1% in 2021, well ahead of most Asia-Pacific countries. Moreover, as with Malaysia, Vietnam is considered an appealing destination for companies seeking to move their manufacturing bases away from China.
Are Malaysia and Vietnam benefitting from FDI slowdown in China?
Since the 1990s, Western investors have been drawn to China as their destination of choice for Asian investment. The country offered an abundance of cheap labour, due to its colossal population, low costs and a booming manufacturing sector. In recent years, however, political disputes and ongoing sanctions have seen international companies increasingly wary of investing in China, and the country has witnessed a decline in FDI. China has also been faced with growing business costs.
Between 2011 and 2020, average monthly earnings in China grew by 118%, compared with 49% in Vietnam and 18% in Malaysia. Establishing operations in China is no longer as cost-effective as it once was, and as a result investors have been forced to consider new, more economical alternatives. Malaysia and Vietnam both offer foreign investors a gateway to the wider Asia-Pacific market but with lower costs and less geopolitical uncertainty.
Taiwan, a country with a highly complex relationship with China, has been quick off the mark to take advantage of this changing landscape. In 2019, China was the number one country for Taiwanese outbound FDI with 19 projects, By 2020, Taiwanese investment into China had dropped to three projects, while in 2021 a mere two investments were recorded. In contrast, Taiwan has drastically increased its investments in Vietnam. Taiwan recorded no FDI projects into Vietnam in 2020, two in 2021 and has increased its investments to 13 in 2022 (as of October). Similarly, Taiwan has increased FDI to Malaysia from two projects in 2021 to five in 2022.
Malaysia and Vietnam have both taken ambitious steps to improve their FDI performances and enhance their business environments. Low labour costs, free zones and an abundance of skilled workers are attributes offered by a host of Asian countries; however, not all have an equal appeal. Malaysia and Vietnam seem to have mastered the balance of offering qualities common in developing nations, mainly based around cost benefits, while delivering infrastructure and innovation that can compete with more developed countries such as South Korea. These factors, combined with China's slowing economy and geopolitical uncertainty, have given Malaysia and Vietnam an opportunity to become genuine Asian FDI hubs in the 2020s and beyond.
Data for 2022 is provisional from January to October. Figures may change.