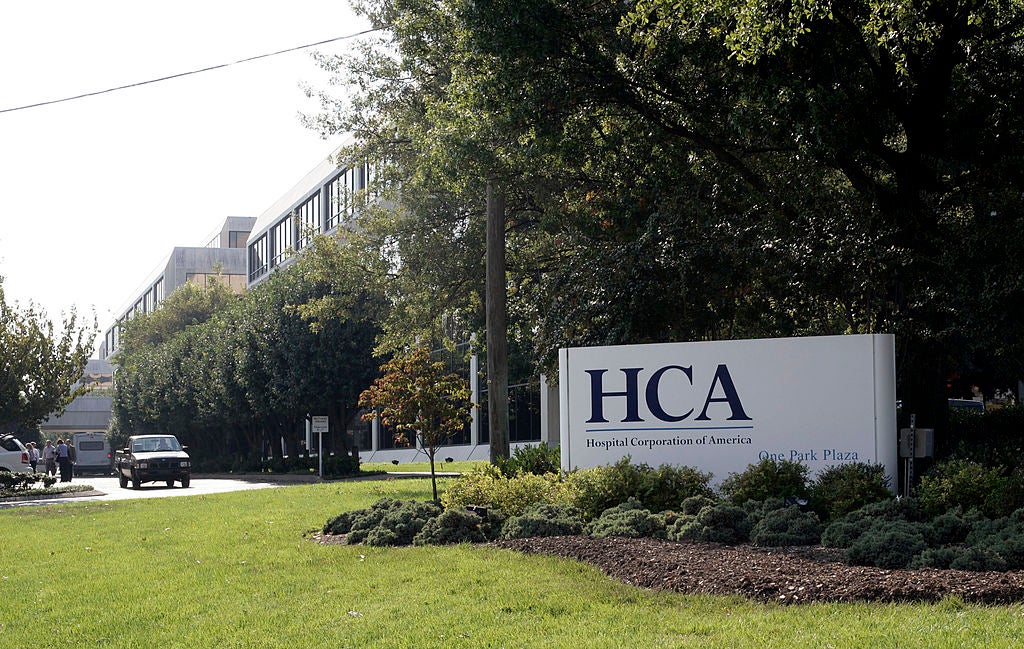 It has been a momentous couple of years for the life sciences sector. Investment activity had already been on the rise but accelerated sharply throughout 2020 and 2021, when the race for a Covid-19 vaccine intensified investor interest.
According to research by RSM, this trend is set to continue. It forecasts that the high watermark for the most private capital invested in life sciences will be set in 2022. However, investors are also warned that the number of deals is falling and will soon return to pre-pandemic levels. As the global economy recovers, companies may also face increased competition for both high-quality talent and funding.
With this in mind, Investment Monitor has looked at the leading subsidiary locations for the world's top life sciences companies.
More than one-third of the top life sciences companies are US-based
GlobalData's Multinational Companies Database contains subsidiary information on 6,186 of the world's leading companies. To assess the trends within the life sciences sector, 382 pharmaceuticals and healthcare companies and 158 medical equipment companies were examined.
In total, life sciences companies represent 8.7% of the multinationals included in the database.
Of the 540 life sciences companies analysed, the US was by far the leading headquarter location. US-based companies accounted for 36.5% of the world's top life sciences corporations, followed by China (26.1%) and Japan (7.4%).
The US life sciences sector continues to dominate the global investment landscape. According to figures from CBRE, life sciences employment reached a record high in March 2021 and has increased by 16% since April 2017. Venture capital funding in the sector also hit $10bn in the first quarter of 2021, more than double the figure in the first quarter of 2020.
Most leading life sciences companies have ten or fewer subsidiaries
Overall, the 540 life sciences corporations analysed operate 30,166 subsidiaries. Pharmaceuticals and healthcare companies run 21,319 subsidiaries while medical equipment companies manage 8,847 subsidiaries.
This comes to an average of 56 subsidiaries per company, although it should be noted that this is not evenly distributed. In fact, it is most common (the mode) for a life sciences company to operate just one subsidiary.
Tennessee-based hospital company HCA Healthcare is the top life sciences company by number of subsidiaries, with 2,447 entities. The company overwhelmingly favours the domestic market, with 97.1% of its subsidiaries based in the US, followed by the UK (57 subsidiaries) and Luxembourg (5).
US-based multinationals dominate the rest of the top ten with the likes of Thermo Fisher Scientific, Merck & Co and Johnson & Johnson each registering a significant number of subsidiaries. France-based Korian, which specialises in nursing home care for the elderly, is the only non-US company in the top ten, with 667 subsidiaries.
The US is the top destination for life sciences companies
North America is the leading destination region for life sciences subsidiaries with 11,594 entities. It is followed by Asia-Pacific (8,267) and western Europe (7,206). When broken down by industry, pharmaceuticals and healthcare companies followed the same pattern. However, for medical equipment companies, western Europe (3,119) is the most popular destination region, followed by Asia-Pacific (2,334) and North America (2,208).
The US is by far the most popular destination country with more than 11,200 subsidiaries registered, representing 37.2% of life sciences subsidiaries overall. A 2021 report by Jones Lang LaSalle named Greater Boston the indisputable centre of the life sciences world due to its highly skilled talent pool, world-class lab infrastructure and research institutions. Other major life sciences clusters across the US include San Francisco's Biotech Bay and the Raleigh-Durham Research Triangle.
China is in second with 5,010 entities. China's life sciences sector is growing rapidly, particularly its biopharmaceutical industry. According to figures from McKinsey, the market value of Chinese publicly listed biopharma companies across the Nasdaq, Hong Kong Stock Exchange and Shanghai Stock Exchange Science and Technology Innovation Board has soared from $3bn (18.95bn yuan) in 2016 to more than $380bn in July 2021.
The UK is in third with 1,331 subsidiaries, making it the top European destination for life sciences multinationals. In July 2021, the government unveiled its UK Life Sciences Vision, a ten-year strategy aimed at building on the country's response to Covid-19 and solving some of its most urgent healthcare problems, from cancer treatment to dementia care.
Life sciences companies favour domestic markets
Overall, leading life sciences companies created more domestic subsidiaries than foreign. This is especially true for pharmaceuticals and healthcare subsidiaries, which created 21,319 subsidiary companies. Of these, 65.2% were domestic operations and 34.8% overseas.
Conversely, medical equipment companies favoured the overseas market. Of the 8,847 subsidiaries these companies have created, 68.9% were foreign and 31.1% domestic.
As activity in the life sciences industry returns to pre-Covid levels, it is not yet clear what impact this will have on subsidiary destination selection. Given the increased tightening of FDI screening regulations in the healthcare sector in the wake of the pandemic, life sciences companies may continue to turn to the domestic market.