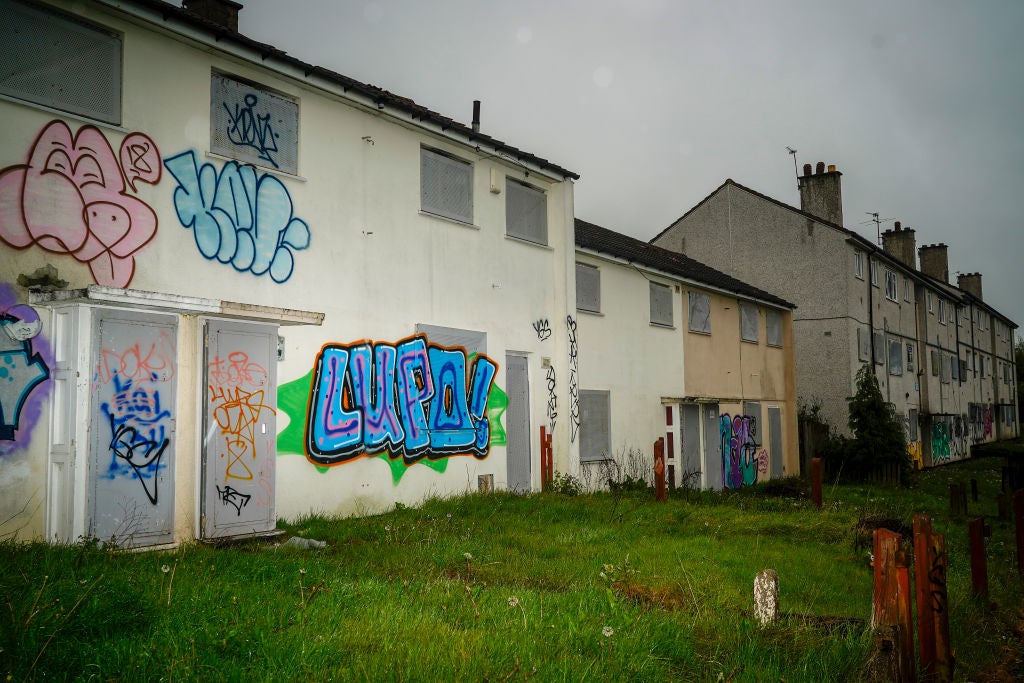 The UK government has finally published its much-delayed levelling up plan, an outline of proposed policies to address economic inequalities across the UK. Prime Minister Boris Johnson says it will reduce wide disparities in life expectancy, income and health between different regions of the country.
But how exactly will the government achieve it? Investment Monitor spoke to those working for regional chambers of commerce, local government and investment promotion agencies about their views on how the government's vision could be realised before publication.
While there is broad support for the idea of raising the economic standards of more deprived areas of the country, there is also frustration about how little communication of its plans the government has undertaken, until now.
All of those spoken to see levelling up as a colossal task requiring huge amounts of targeted investment, greater faith being shown in the plans set out by towns and cities, and more powers being devolved to regional authorities. It requires more than just large project announcements or a big pot of money for authorities to compete over. Instead, significant structural change, both politically and economically, will be required.
The government proposals address some of those concerns, yet it is clear it could have been bolder in its ambitions.
What is 'levelling up'?
In September 2021, the UK government renamed its Ministry of Housing, Communities and Local Government to the Department for Levelling Up, Housing and Communities. This was to reflect 'levelling up' promises made in the Conservative Party's 2019 general election manifesto.
How well do you
really

know your competitors?

Access the most comprehensive Company Profiles on the market, powered by GlobalData. Save hours of research. Gain competitive edge.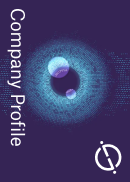 Company Profile – free sample
Thank you!
Your download email will arrive shortly
Not ready to buy yet? Download a free sample
We are confident about the unique quality of our Company Profiles. However, we want you to make the most beneficial decision for your business, so we offer a free sample that you can download by submitting the below form
By GlobalData
The manifesto promised to invest more in the UK's towns, cities and rural and coastal areas while also handing more control over to how those investments are made to local authorities. The aim is to raise the living standards within deprived areas of the country and reduce the economic dominance of London and the South East of England.
The policy became even more important to the Johnson administration following the 2019 election, given that the Conservative Party's large majority was dependent on winning seats in deprived areas of the country that did not typically elect Conservative candidates. Johnson acknowledged in a July 2021 speech that the UK economy is more unbalanced than almost all other major developed nations and pledged to "work double hard to overturn these inequalities".
The policy stalled due to the Covid pandemic, however. The devolution and local recovery white paper, as it was then called, had been promised by Autumn 2020. Renamed levelling up, the report was then expected before the end of 2021, then promised by the end of January 2022. It was finally released on 2 February.
The name change added to the uncertainty of what the white paper would propose. While the original objective seemed to be helping regions recover from the ill-effects of Brexit and the Covid pandemic, it now seems to have the daunting objective of creating economic equality across the UK.
How much new funding will there be?
The government's £4.8bn ($6.5bn) Levelling Up Fund made its first deployment of funds to roughly 100 infrastructure and regeneration projects in October 2021, although Chris Hobson, director of policy and external affairs at East Midlands Chamber, says of the fund: "I don't think you can class that as levelling up, despite what it is called. The name came before the thinking around levelling up as a policy concept had really been developed."
A part of its white paper proposal, published on 2 February 2022, the government has announced new funding vehicles to be made available for housebuilding and the regeneration of brownfield sites, although the funding for these schemes is not entirely new and will mostly come from previous budget announcements.
For Hobson, more of the same type of thinking will not be enough to address the inequalities seen in his region. "Levelling up would mean public funding in the East Midlands at the same level as the rest of the country. When you look at the Treasury's public expenditure, the East Midlands comes at the bottom of all the regions."
The centrepiece of the white paper is a list of 12 quantifiable targets set in law that must be reached by 2030, including bringing local public transport across the country up to London standards. Yet some of the decisions made by this administration have already been detrimental to that aim.
Hobson highlights the cancellation in 2021 of the eastern leg of HS2 as a huge missed opportunity for the region. "HS2 wasn't a rail project for the East Midlands. It was a transformational levelling up project," says Hobson. "So much of the regional vision was based on access to the HS2 station at Toton."
Funding commitments to the policy will not just be measured against what has been lost through the scaling back of HS2 but more significantly against lost funding from the EU. Another campaign promise from the Conservatives was to match funding previously provided to the regions of the UK by the EU. However, analysis by the Northern Powerhouse Partnership shows the UK government is already failing to match EU structural funds.
In the white paper, the government promises that the £2.6bn UK Shared Prosperity Fund, used to plug the gap in EU funding, will be decentralised to local leaders "as far as possible".
Detachment from government policy
Stuart Elford, chief executive of Devon & Plymouth Chamber of Commerce, says smaller businesses in his region are struggling and the best government can do to help right now is to "not do anything that adds to business costs".
He cites "a major increase in costs of fuel, insurance, property, labour, and imports and exports" and highlights that, "funnily enough, the statistics for the number of jobs short correlates almost exactly to the number of people who left and returned to the EU after Brexit".
Hobson agrees that this policy is not what most businesses are focused on, and says: "People have been burnt before by big government initiatives, like industry 4.0, that have not really led anywhere."
Research by homebuilder Etopia Homes ranked Plymouth fourth out of all large cities and towns in the UK that could benefit most from levelling up investment, yet Elford says people in the South West worry they are being overlooked in favour of constituencies in the north of the country that are more electorally important to the Conservatives.
"Through the British Chamber of Commerce we have been asking government: 'What is happening with the policy? What is the criteria?' And frankly, the answers aren't there," says Elford.
Hobson adds: "We had a visit from civil servants just before Christmas [2021] to talk about what levelling up should mean. It was very clear that this was a fact-finding mission. It didn't feel like 'this is what we think', more like 'what do you think?'. Like a blank sheet of paper."
Elford says this lack of communication has left regions ill-prepared to respond efficiently to the white paper. "We don't know what we are planning for because we don't know what the metrics are," he adds.
Guy Currey, director at Invest North East, says that the metrics the government sometimes uses can be misleading and disguise problems within local authorities. He says the North East is often highlighted as one of the major export regions of the country, yet "that is based on just a few big companies, like Nissan, which exports about 85% of its product". He argues the rump of companies in the area need to improve their export performance.
Connectivity deficit
Foreign investors to the UK are seeking a relevant local skills base when selecting a site but often want good access to London too. This has given the South East of England a big advantage when attracting FDI compared with other regions, due to transport bottlenecks elsewhere in the UK and a lack of high-speed rail.
Even when connections to London are reasonable, connectivity around regions is often poor, which prevents investment spreading out from a few major cities. HS2 is of course intended to address some of these issues, but the cancellation of the easterly branch of the service is a "huge missed opportunity", according to Currey, who highlights how it takes roughly the same time to travel almost the length of the country to London by rail as it does to travel a much shorter distance across it to Manchester.
"There is a perceived bias in the business case and return on investment assessments for transport infrastructure that favour the South East of England over the north," says Currey. He highlights the "big bottleneck" on the A1 as it travels through the north on the way to the east coast of Scotland, which he says would have been "sorted 15 years ago" if it was in the South East.
The South West is notoriously underserved by transport connectivity, with "the last motorway in the peninsula ending a third of the way through Devon", according to Elford. The region also suffers from a lack of high-speed internet, particularly in its major towns and cities. Elford says: "If you are on the digital spine in the South West, the network connectivity is great, but if you are in one of the rural coastal towns, you really struggle."
The white paper tries to address these concerns, with a promises of "nationwide gigabit-capable broadband and 4G coverage, with 5G coverage for the majority of the population" and local transport "significantly closer to the standards of London" by 2030.
Devolution is a priority
The Westminster government has highlighted the need for greater devolution as part of its plans, with more metro mayors announced. It has previously even shown a willingness to decentralise its own decision- making. A Treasury 'campus' is set to open in Darlington in the North East of England, and in 2021 it was also announced that the Department of Transport will create a second headquarters in Birmingham.
All those spoken to for this article supported greater devolution, citing centralisation as something restricting international investment.
"What has held us back in recent times is the structures by which decisions are made and funding is addressed," says Hobson of the East Midlands.
He adds that the West Midlands makes a good comparison, as it is now much closer to the national average on economic indicators but a decade ago was at similar levels to the East Midlands.
"Obviously something has been happening in the West Midlands that hasn't happened in the East Midlands," Hobson says. "One of the big differences is the West Midlands has a mayoral authority with structures in place for funding to flow."
Neil Rami, the chief executive of the West Midlands Growth Company, agrees that more autonomy at the regional level has been a boon for his region. "We have seen in our region that the combined authority has helped deliver a scale of opportunity, and we are investing more in promoting the West Midlands internationally than we have done in a generation," he says.
Top-down funding for regional development has historically been criticised for being based on return on investment and favouring projects in London and the South East. "It is easier to be productive [in London] when you have all the existing infrastructure, major transport hubs, digital connectivity and a broad base of people to draw skills from," says Elford. "When you are more remote it is much harder to turn investment into productivity, but that is exactly the reason these places need the investment."
Elford adds that it is not just about giving authorities more control of local funding but also having unified authorities that makes sense for the local area.
"I am in the heart of the South West Local Enterprise Partnership [LEP] area, which is Plymouth, Torbay and the rest of Devon and Somerset, but Devon and Somerset are not naturally two economic areas that sit together," says Elford. "Devon and Cornwall are, but Cornwall has its owns LEP with the Isles of Scilly and its own unitary authority. I have got Plymouth City Unified Unitary Authority but also the Greater Devon Authority. Then I have also got a city council and the Torbay Authority. It is a mess."
Devon, Plymouth and Torbay is one of nine areas to be invited to begin negotiations to form a Mayoral Combined Authority of the like seen in London, Greater Manchester and the West Midlands. The government has also promised in the white paper that any region that wants this form of devolution deal by 2030 will have one.
Rami would like the government to go further than just set up new metro mayors by also giving more powers to local authorities. "I would like government to set up a commission led by the local authorities to explore innovative ways that investment could be incentivised by packaging together," he says. "Using tax and finance instruments with a degree of control at the local level."
Skills and clusters
Currey at Invest North East says the government must address what he sees as a skills shortage, which is particularly acute in his region.
"If you are going to increase productivity, with better-quality jobs, which is absolutely essential, you have to improve the skills base," he says. Currey would like to see reform at schools so that "all school-leavers join the workforce with a reasonable level of digital skills".
Rami adds that "as a nation with have a productivity challenge that fundamentally needs to be addressed from a skills perspective".
The white paper promises "intensive investment" in 55 designated education areas where school outcomes are weakest and says local employers will now have "a statutory role in planning skills training in their area, to better meet local labour market needs".
Teaching and training individuals is one thing; convincing them to stay living within regions once trained is a separate challenge. The North East has five universities and more than 100,000 students but has the "aged-old problem", according to Currey, of seeing lots of good graduates move to the south because of a lack of "well-paid, good-quality jobs in the North East."
Gigafactories in Sunderland and Blyth are investments the government will point to as examples of levelling up the North East, and they should provide thousands of jobs. The North East has also benefitted from large investments in the offshore wind sector in recent decades.
"The problem with some of these big-ticket announcements is that the high-value elements of those industries are not located in the North East," says Currey. "You can end up with a headquarters and branch economy, where the manufacturing or production happens in the regions, but the high-value work happens down in London."
Currey describes car manufacturer Nissan's investment in Sunderland as possibly one of the most successful and transformational investments in UK history, yet "the R&D in the design work and a lot of the high-value work isn't done in Sunderland".
The white paper promises at least 40% of public investment in R&D by 2030 will be spent outside of the South East, and announces three new innovation accelerators to be based in Greater Manchester, the West Midlands, and the Glasgow-City Region.
Rami supports the establishment of more industry clusters, particularly where different regions have different specialities, therefore "removing artificial opposition and supporting the regions to be more self-determined as to what their future is".
"We compete as much with Wales and Scotland as we do with other countries, and I am not sure that is what is best for UK plc," says Rami.
Rami highlights that foreign businesses employ about 60% of the UK workforce and generate some 40% of national turnover, and says: "The regions around the world that are able to cultivate a position for themselves not just regionally and nationally but internationally by doing things differently are definitely the successful ones."
Currey sees an opportunity for much greater cooperation between universities and businesses to address the skills gap. He says if the UK government is really serious about levelling up, it should "plough significant public funding into innovation assets and R&D assets in the North East to support the move to batteries and electrification for all types of transport".
"We want a statement from government that it is not just providing £100m or so to build a manufacturing plant, but that significant resources are going to build an ecosystem in the North East through supporting innovation assets at universities, or partnerships between universities and businesses."
The government's white paper touches on many of the concerns local business leaders have expressed. Shifting funding priorities to the regions is welcome, though little new funding seems to be being made available. The government has set itself a lot of new targets, it is not clear yet how it will reach them.