In medieval times in England, the county of Kent was widely associated with rebellion and revolution. The Peasants' Revolt, led by Wat Tyler in 1381, spread through much of England but was initiated in Kent and Essex. Two centuries later, Thomas Wyatt led an army against Queen Mary I into London from Kent in 1553. In 2021, however, Kent is at the forefront of a much quieter revolution, but one that could still have a great impact. The region is leading the UK's move to co-working and hybrid working, and as a result is threatening London's position as the place where any ambitious employee must commute to.
The towns and cities of Kent are seeing about 20 new co-working spaces being developed in the wake of the Covid-19 pandemic, according to Locate in Kent, the county's investment promotion agency.
The county already had about 50 co-working spaces and shared-working facilities, but new ones are being added at a pace. A number of commercial buildings and retail outlets on high streets are being converted into co-working spaces across the county.
"We are witnessing a repurposing of the high street," says Gavin Cleary, chief executive officer of Locate in Kent. "Not only are co-working spaces being set up but a number of large companies based in London are also wondering whether they need such a heavy footprint in the capital and are considering moving some of their office space to the county.
"I think a hybrid working model will certainly be the norm in the future. People will spend two or three days commuting to work in London and the other days will be spent working from home or in a co-working space in their home town. Younger people, in particular, really want flexibility."
Where the Garden of England is blooming
Kent – which has an estimated population of 1.58 million, according to Kent County Council – is often referred to as 'the Garden of England' because of its abundance of orchards and hop gardens. This idyllic reputation also goes some way to explaining its popularity among commuters who want to work in London but live somewhere 'green'.
How well do you
really

know your competitors?

Access the most comprehensive Company Profiles on the market, powered by GlobalData. Save hours of research. Gain competitive edge.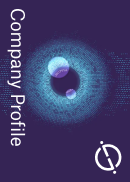 Company Profile – free sample
Thank you!
Your download email will arrive shortly
Not ready to buy yet? Download a free sample
We are confident about the unique quality of our Company Profiles. However, we want you to make the most beneficial decision for your business, so we offer a free sample that you can download by submitting the below form
By GlobalData
A number of large companies based in London are also wondering whether they need such a heavy footprint in the capital and are considering moving some of their office space to the county. Gavin Cleary, Locate in Kent
The county can be split into three distinct regions: north Kent, centred around Medway, Dartford and Gillingham; coastal Kent, which takes in towns and cities such as Canterbury, Dover, Folkstone, Margate and Ramsgate; and west Kent, where the likes of Tunbridge Wells and Sevenoaks are located.
In 2019, gross value added (GVA) per head in the county was £23,149, up from £20,469 in 2015, according to Kent County Council. In 2018, the county of Kent (including Medway) had an overall economy of £42.4bn in GVA terms, compared with £40bn for the county of Essex and £65.1bn for the whole of Wales, according to the Office for National Statistics.
West Kent is the most affluent part of the county and falls into the so-called 'stockbroker belt' that girdles London. Fast trains can whisk people from Sevenoaks to London Bridge in less than 25 minutes, and from Tunbridge Wells in about 45 minutes. Thanet South, which includes Margate and Ramsgate and is located in coastal Kent, is the county's most deprived area, with 17% of the neighbourhoods in the district considered highly deprived. The GVA per head value varies markedly, from £26,870 in Sevenoaks to £16,648 in Thanet.

"Coastal Kent and west Kent are attractive to investors in different ways," says Cleary. "In coastal Kent, salaries are lower and property prices are lower, but there is a significant local skills base. For example, Medway is becoming important to the supply chain around creative industries and is bidding to be the UK City of Culture 2025.
"Sevenoaks and Tunbridge Wells in west Kent have important clusters around the creative industries and marketing and professional services. Many foreign investors and indeed British investors in the creative and digital sector are looking at expanding in west Kent."
The three business sectors most attractive to investors in the county are creative and digital industries, life sciences, and the food and drink industry, according to Locate in Kent.
Kent's strength in life sciences
Kent Science Park – located in the town of Sittingbourne in north Kent – is a developing cluster for innovative companies focusing on agritech, biotech and biopharma. It has a history of innovation – including Nobel Prize-winning discoveries – and was awarded the UKSPA Best Life Science Research Facility in the South East in 2016.
Dover is famous worldwide for its White Cliffs. It is a brand that we can really market, in particular in the US. Nadeem Aziz, Dover District Council
Set over 26 hectares, the science park is one of the largest in the South East, boasting high-specification laboratories and business accommodation in 47 buildings. GW Pharmaceuticals, a world leader in discovering and developing cannabis-based medicines, is based there and also has the biggest cannabis farm in Kent. Created in 1998 by Dr Brian Whittle and Dr Geoffrey Guy, it has invested £1.3bn in research and development (R&D) and in infrastructure and employs 1,100 people, including more than 400 in Sittingbourne. In February, Jazz Pharmaceuticals, an Irish neuroscience company, announced plans to acquire it for £5.1bn.
Kent is also home to Discovery Park, the county's leading science park, located on more than 32 hectares in Sandwich, between Dover and Ramsgate. The site offers high-quality laboratory, office and manufacturing facilities and provides more than 3,000 highly skilled jobs. It hosts 160 companies, including many leading science firms as well as business services companies. The former Pfizer site has a track record for drug discovery stretching back to the 1950s and continues to lead the way in R&D, from the search for new antibiotics to pioneering research across the life sciences. Pfizer continues to have a presence at the park and is investing £10m in new facilities.
"Dover really is the most exciting town, strategically located with an amazing 'can do' attitude," says Michael Holloway, deputy leader of Dover District Council. "The town is very much open for business and welcoming investors. It has three industries that are key for investors: logistics, life sciences, and tourism and leisure."
Only 34km from the French port of Calais, Dover is the closest British port to continental Europe. The Port of Dover is Europe's busiest ferry port, handling £119bn of trade or 17% of the UK's trade in goods. However, it suffered markedly during the Covid-19 pandemic: tourist cars dropped to 608,000 in 2020 from two million in 2019, according to the port's own figures.
"Dover is the gateway to Europe," says Nadeem Aziz, chief executive officer at Dover District Council. "That fact really helps us to attract investors. Furthermore, Dover is famous worldwide for its White Cliffs. It is a brand that we can really market, in particular in the US."
How Covid-19 has dented Kent's tourism industry
Kent benefits greatly from HS1, the 109km rail line that runs between St Pancras International in London and the Channel Tunnel. HS1 connects the international high-speed routes between London and Paris, London and Brussels, and London and Amsterdam, but also includes a domestic route from London to Kent. Ebbsfleet and Ashford International stations, both located in Kent, are only 17 minutes and 37 minutes, respectively, away from St Pancras International.
As many businesses move out of London, they will consider opening an office in Canterbury. Ben Fitter-Harding, Canterbury City Council
This easy connectivity has helped to boost Kent's tourism industry. Before the pandemic hit, Kent attracted close to 65 million visitors a year, contributing almost £3.8bn to the county's economy and supporting more than 77,000 jobs, equivalent to 11% of all employment in the county, according to Kent County Council.
The city of Canterbury is one part of the county that suffered the most during the Covid crisis because of its dependence on tourism and hospitality. Canterbury City Council reports that more than 40 businesses in the city centre closed down in this time, although it adds that 25 new businesses are now opening up as the pandemic ends.
"Canterbury was really hard hit by the pandemic," says Ben Fitter-Harding, leader of Canterbury City Council. "We are famous for the Pilgrims' Way, an historical route taken by pilgrims from Winchester in Hampshire to Canterbury, but not many tourists have visited it recently. However, many British people have decided to stay in Canterbury as part of the trend for 'staycations'."
On the topic of co-working, Fitter-Harding is another who sees opportunities for Kent as companies realise they don't need to be so tie to London. "We are seeing quite a bit of interest from developers in bigger co-working spaces," he says. "The city is well-placed to seize the opportunities that the pandemic has thrown up. It only takes one hour to travel by train from Canterbury to St Pancras station in London. I think that, as many businesses move out of London, they will consider opening an office in Canterbury. People enjoy living in this beautiful city and would enjoy working here, as well."
How co-working could shape Kent's future
Much of the talk in Kent is about co-working, however, and it is the basis of much optimism in the county. Maidstone, the biggest town in Kent with a population of more than 128,000, has a number of co-working spaces being developed, which should help it to take advantage of the new social trends. Since its launch in 2015, The Business Terrace has created more than 650m2 of additional office space, and it has hosted more than 100 innovative start-ups in a range of business sectors.
The BizSpace, also in Maidstone, provides 2,700m2 of offices, meeting rooms, virtual offices and co-working spaces in two newly refurbished buildings in the historic heart of the town. The WonderHub, another co-working space, has two locations in the Maidstone area.
Indeed, as the retail sector suffers during the Covid-19 pandemic, the use of retail space may be repurposed. "Maidstone has one of the biggest retail spaces in Kent and a number of its businesses closed down during the pandemic," says Jon Foster, head of regeneration and economic development at Maidstone Borough Council. "However, I am optimistic that the town's 'bricks and mortar' retail offering will recover. The mix may change: fewer chains and more independents. I think we may see more food and beverage outlets, more leisure and health businesses."
The past 12 months have not been kind of Kent on many levels. The impact of Covid-19 was harsh, as it was on the rest of the UK, but Kent had the added issue of a highly contagious variant of the virus being named after the county, given that it was first discovered there. Although business leaders say that this hasn't dented the region's investment appeal, such associations can damage an area's image. Added to this was the news footage of lorry parks being hastily set-up around Kent as the Brexit deadline neared. In spite of such setbacks, however, the mood in Kent is largely one of optimism. It is well placed to take advantage of 'hybrid employees' wanting to only work in London two or three days a week and enjoy spending the rest of their professional lives closer to home. The trend for UK-based holidays should play into Kent's hands too, given its reputation as a domestic tourism hub. The Garden of England has had to contend with unwanted pests of late, but hopes are high that it will soon be in full bloom.
For more of Investment Monitor's coverage of the UK's cities, read through our Future of British Cities series: