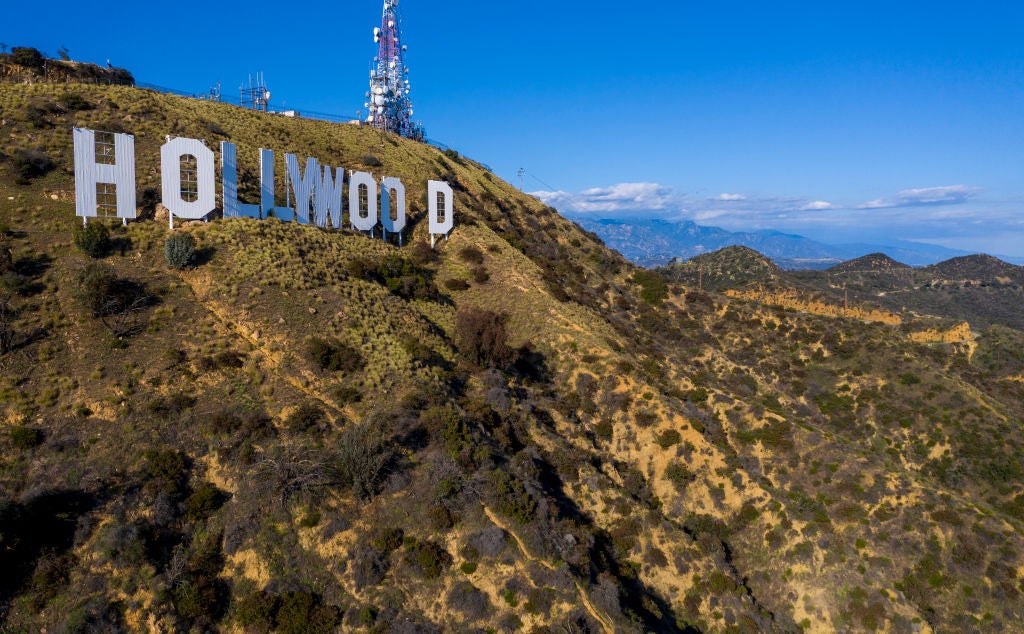 Up until the late 2000s, the economy of the south-west US (made up of Arizona, California, Colorado, Hawaii, Kansas, Nevada, New Mexico, Oklahoma, Texas and Utah) grew consistently. Regional GDP increased year on year between 1997 and 2008 at a compound annual growth rate (CAGR) of 6% before falling by 4.2% in 2009 in the wake of the global financial crisis.
Between 2010 and 2019, the GDP of the south-west US states grew at a CAGR of 4.7% to reach $6.6trn. In 2020, the economy contracted by 2.7% due to the economic impact of Covid-19 – its first decrease in 11 years. The south-west states recovered promptly, with regional GDP exceeding pre-pandemic levels in 2021 to reach a record $7.2trn.
California represents almost half of the south-west US's overall GDP
With a GDP of $3.4trn in 2021, California is the US's largest state economy. If it were an independent country, California would be the fifth-richest nation in the world, ahead of the UK, India and France. The Golden State accounted for 46.7% of the south-west's overall GDP in 2021 and had the region's highest GDP per capita at $85,546. It is also by far the most heavily populated state in the US, with more than 39 million residents (making it bigger than the likes of Poland and Canada).
California is an economic powerhouse handling nearly $552bn in exports and imports and is the top US state for access to venture capital funding. Its economy is extremely diverse with key sectors ranging from agriculture and technology to film production and tourism.
Northern California's Silicon Valley is the global epicentre for high tech and innovation. Home to tech giants such as Apple, Google and Tesla as well as thousands of start-ups, Silicon Valley is the US's largest high-tech manufacturing centre. It also accounts for one-third of national venture capital investment.
How well do you
really

know your competitors?

Access the most comprehensive Company Profiles on the market, powered by GlobalData. Save hours of research. Gain competitive edge.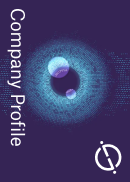 Company Profile – free sample
Thank you!
Your download email will arrive shortly
Not ready to buy yet? Download a free sample
We are confident about the unique quality of our Company Profiles. However, we want you to make the most beneficial decision for your business, so we offer a free sample that you can download by submitting the below form
By GlobalData
Altogether, California's technology sector employs 1.9 million staff, more than double the number of the next ranked state. It is also responsible for more than one-quarter of the US's overall tech productivity.
Film and TV production is another key industry, supporting more than 700,000 jobs and almost $70bn in wages. The sector thrives due to California's year-round sunshine and diverse variety of locations as well as access to highly skilled crews and comprehensive production infrastructure.
The state's multibillion-dollar tourism industry is also a vital part of the economy, employing more than one million Californians. In 2019, visitors spent a record $144.9bn but the sector has struggled to reach this level in subsequent years in the fallout from Covid-19.
Figures from Visit California showed visitor spending increased by 50% between 2020 and 2021 to $97.4bn but this is still one-third less than 2019. In 2021, California Governor Gavin Newsom agreed to invest $95m in tourism marketing to accelerate the state's tourism recovery.
Texas had the second-largest GDP in the region in 2021. At $1.99trn, it represents 27.6% of the south-west US's overall economy. If it were a country, Texas would be the ninth-largest economy in the world ahead of Australia, Mexico and Spain.
The Lone Star State offers companies access to a workforce of more than 14 million – the second-largest civilian workforce in the US – as well as first-class infrastructure and connectivity. It has been the US's top state for exports for 19 consecutive years and claims the country's top airport for number of domestic destinations. In addition, four foreign trade zones operate in south Texas to facilitate cross-border trade between the US and Mexico.
Key business sectors include corporate services, aviation, life sciences, IT, advanced manufacturing and energy. Texas is the US's top state for energy production, with a sector worth $172bn aided by vast natural resources, a skilled talent pool and excellent transportation infrastructure. Energy giants such as ExxonMobil and Phillips 66 are headquartered in the state. Texas is also seeking to develop its renewable energy offering and supports more than 55,600 highly skilled clean energy workers.
Colorado is the region's third-largest economy at $422bn in 2021. It also had the second-highest GDP per capita at $72,597.
The state occupies one of the most central locations within the US, midway between Canada and Mexico. It is home to ten Fortune 500 companies including apparel company VF, aerospace company Ball and mass media corporation Liberty Media.
Agriculture is a key economic industry, with companies exporting to more than 100 countries and generating more than $5bn in economic output annually. The state's energy and natural resources industry is also vital, employing 150,000 workers and representing nearly $11.4bn annually.
Hawaii is the smallest economy within the south-west US. At $90.1bn in 2021, it accounts for 1.3% of the overall south-west region's GDP. Tourism is the state's largest industry, accounting for 21% of GDP and generating more than $16bn in revenue.
However, over-tourism is becoming an increasing problem in Hawaii. An unprecedented surge in visitor numbers in 2021 has left the island struggling to cope amid hospitality shortages and increased congestion.
Utah has experienced the highest population growth among the south-west states. The state population grew at a CAGR rate of 1.7% between 2010 and 2021. In 2021, Forbes ranked Utah first out of ten states for the biggest increases in GDP ahead of Washington, Idaho and Colorado.
New Mexico recorded the lowest population growth with a CAGR of 0.2% between 2010 and 2021. Key sectors for investment include oil and gas production, tourism and aerospace and defence.
Arizona was one of the only south-west economies to experience an increase in GDP in 2020 – the other being Utah. Despite the economic impact of Covid-19, Arizona's GDP grew by 1% between 2019 and 2020 and surged by 10% in 2021. Eight Fortune 500 companies are headquartered in Arizona, including electric components distributor Avent and managed care company Magellan Health.
Colorado is the south-west's top FDI destination per capita
According to GlobalData's FDI Projects Database, the number of foreign direct investment (FDI) projects across the south-west US fell by 6.8% between 2019 and 2020, from 557 projects to 519.
California was the region's top FDI destination in both 2019 and 2020. It attracted 209 FDI projects in 2020, an 18.6% decrease from 2019. In addition, California was the top state for foreign investment across the US ahead of Texas and New York.
Of the 209 projects California received in 2020, almost 20% were from UK-based companies, followed by Germany (10.5%) and Canada (8.6%). Software and IT services was the most popular sector for investment (40), followed by business and professional services (38) and communications and media (22). Notable projects included UK-based life science company Abzena's $60m expansion of its development laboratory in San Diego, creating 125 new jobs. Other investors in 2020 included Chinese social media giant TikTok, German automotive manufacturer Volkswagen and Swiss chemicals company Clariant.
Texas was the second most popular FDI destination in the south-west and the wider US. The state recorded 189 projects in 2020, a slight 2.1% decrease from 193 in 2019. Financial services was the sector that attracted the most FDI projects with 22, closely followed by software (21) and business and professional services (19).
As a global hub for the energy industry, the state also attracted several multi-million dollar investments in the sector. Canada's Innergex Renewable Energy announced plans to construct a $284.7m wind farm in north-west Texas, which will produce enough electricity to power 57,000 households. In addition, 174 Power Global, a subsidiary of South Korea-based Hanwha Group, opened a $210m solar plant in Ector County, which will have the capacity to power 30,000 households per year with renewable energy.
Colorado is the south-west's top FDI destination per capita, attracting 0.69 FDI projects per 100,000 people in 2020. The state recorded 40 FDI projects in 2020, an increase from 37 in 2019.
The UK was the state's most popular source country for investment in 2020, accounting for 20% of its FDI projects, followed by Canada and France. Key sectors for investment include software and IT services, which represented 30% of overall FDI projects, electronics (15%), pharmaceuticals (7.5%) and biotechnology (7.5%).
Utah experienced the biggest surge in FDI project numbers between 2019 and 2020. The state attracted 13 FDI projects in 2020, an increase of seven from 2019. Approximately 40% of these projects were from UK-based investors.
Oklahoma was the south-west's least-popular FDI destination in 2020, recording four FDI projects, down from ten in 2019.
Which south-west US states are the most business friendly?
More than 790,500 companies were registered in California in 2019, the highest number of companies not only in the south-west but across the wider US. Colorado leads for the top number of companies per capita in the region with 25 per 1,000 people.
Utah has the best internet in the south-west US with a median mobile internet download speed of 76.6 megabits per second (Mbps) in the first quarter of 2022.
Oklahoma recorded the lowest mean salary of all the south-west US states at $48,360 in 2021. The state offers potential investors a low cost of doing business as well as a low cost of living for its employees. Oklahoma Commerce also offers a variety of incentive packages across several industries, including quality jobs programmes, new jobs packages and workforce tax credits.
California had the highest mean salary of the south-west states in 2021 at $68,510. This is the fifth highest of all the US states, behind the District of Columbia, Massachusetts, New York and Washington.
Texas and Nevada do not have a corporate income tax, although both states do have a gross receipts tax.
Texas ranked first among US states in Area Development's 2019 ranking for its corporate tax environment and first in Wallethub's 2019 ranking for the best state in which to start a business. In addition to zero corporate or personal income tax, Texas offers sales tax exemption in a variety of areas including manufacturing machinery and equipment and R&D-related materials, as well as property tax abatements, local grants and funding.
Nevada boasts a very low-regulation environment with an efficient licensing and approval process. The state offers businesses a favourable tax environment with no corporate income tax, no personal income tax, no franchise tax on income, no inventory tax, no inheritance or gift tax and no estate tax.
Utah has the lowest unemployment rate in the south-west
Utah has the lowest unemployment rate of all south-west US states at 2.7% in 2021, down two percentage points from 2020. In addition, Utah recorded the lowest poverty rate of all states analysed (7.2% on a three-year average between 2018 and 2020).
California and Hawaii had the joint highest life expectancy in the region at 80.9 years on average in 2019. In contrast, Oklahoma had the region's lowest life expectancy in 2019 at 75.7 years on average.
Colorado had the highest education attainment rate of the south-west states. In 2020, 41.6% of the state's population aged over 25 years old had a bachelor's degree. This is the third-highest percentage in the country behind the District of Columbia (59.8%) and Massachusetts (44.5%). Colorado boasts one of the highest per capita concentrations of federal science, research and engineering facilities in the US.
California recorded the largest increase in gasoline prices between May 2021 and May 2022, with the price of a gallon of gasoline increasing by $1.70, from $4.06 to $5.76. Colorado saw the smallest increase at $1.05.
Kansas, California and Oklahoma lead for environmental friendliness
All the south-west US states rely on non-renewable energy sources (nuclear, coal, natural gas or petroleum) for the majority of their electricity generation. Arizona, Utah, Hawaii and Texas depend the most on non-renewable energy, which accounted for more than three-quarters of their electricity mix in 2020.
In January 2020, Arizona Public Service announced plans to achieve 65% clean energy by 2030 and 100% by 2050. It also plans to stop all coal-fired generation by 2031.
Kansas had the highest percentage share of renewables, accounting for 43.6% of its electricity generation in 2020, followed by California (43.2%) and Oklahoma (40.5%). Almost all of this renewable energy came from wind power, with Kansas's wide plains making it an ideal location for wind generation. According to figures from the US Energy Information Administration, the state had nearly 6,900 megawatts of installed wind generating capacity at the beginning of 2021. In addition, four more wind projects were scheduled to come online during 2021.
Texas saw the biggest nominal increase in carbon emissions between 1970 and 2019, increasing by 324.4 million metric tonnes. In 2019, the state produced 683.2 million metric tonnes of energy-related carbon, the highest level of all US states, ahead of California, Florida and Pennsylvania. The state has introduced measures to reduce its emission levels, including the Texas Emissions Reduction Plan, which offers financial incentives to bring down emissions from polluting vehicles and equipment.
Nevada saw the biggest percentage increase in carbon emissions between 1970 and 2019, growing by 287.5%. The state has set ambitious goals to achieve net-zero emissions by 2050, but according to a 2021 report from the Nevada Division of Environmental Protection, it is currently off track to hit this target.
See also: our investor guides for the south-east states and the north-east states.