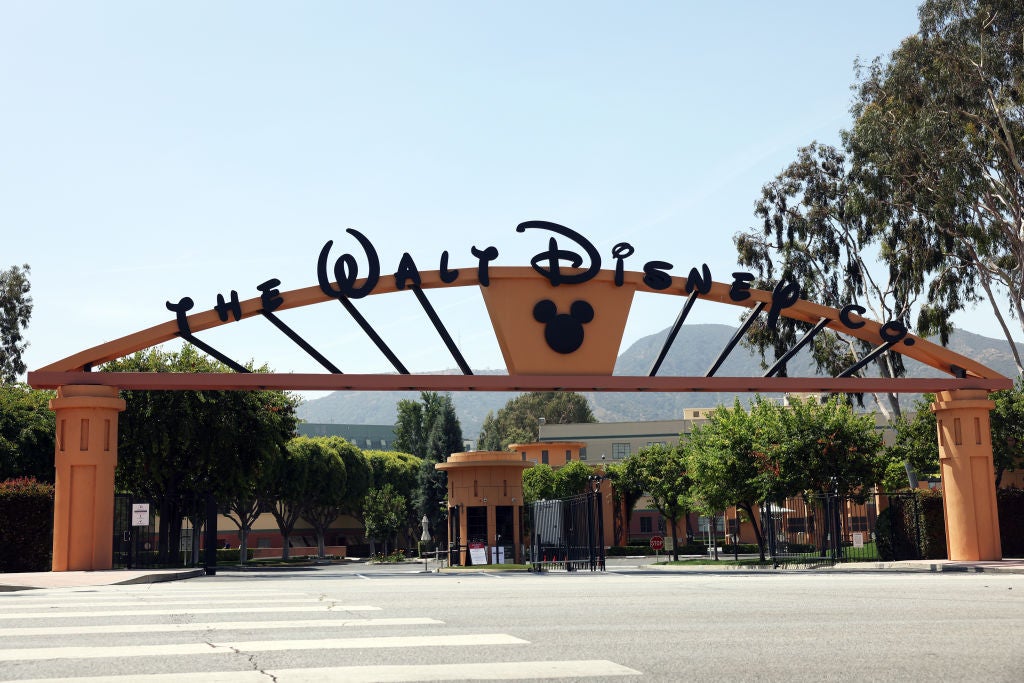 The economy of the south-east US (made up Alabama, Arkansas, Florida, Georgia, Louisiana, Mississippi, North Carolina, South Carolina, Tennessee and Virginia) grew steadily throughout the late 1990s and early to mid-2000s. Regional GDP grew at a compound annual growth rate (CAGR) of 5.4% between 1997 and 2008 before contracting 1.9% in 2009 in the wake of the global financial crisis.
The following year, GDP increased by 3%, reaching $3.03trn in 2010. The regional economy continued to flourish and grew at a CAGR of 4% between 2011 and 2019. Following the onset of Covid-19, GDP dropped by 1.6% in 2020. The economy recovered promptly, growing by 10.2% in 2021 and exceeding pre-pandemic levels at $4.6trn – but in which states would investors be best advised to look in the region?
Florida represents more than one-quarter of the south-east US's overall GDP
Florida is by far the largest economy within the south-east US and the fourth-largest in the country, behind California, Texas and New York. If it were an independent nation, Florida's economy would rank just behind Mexico and ahead of Indonesia and the Netherlands. At $1.2trn, it accounted for 26.6% of the south-east's overall GDP in 2021.
Following a two-year period of decline in 2008 and 2009 during the fallout from the global recession, Florida's GDP grew consistently between 2010 and 2019 at a CAGR of 4.6%. The economy contracted by 0.9% in 2020 due to the economic impact of Covid-19, although this was not as steep a decline as the national rate of 2.2%. It subsequently surged by 10.9% in 2021.
In addition, Florida recorded the highest population growth rate among the south-east states with a CAGR of 1.3% between 2010 and 2021.
How well do you really know your competitors?
Access the most comprehensive Company Profiles on the market, powered by GlobalData. Save hours of research. Gain competitive edge.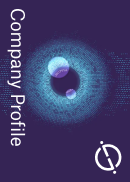 Company Profile – free sample
Thank you!
Your download email will arrive shortly
Not ready to buy yet? Download a free sample
We are confident about the unique quality of our Company Profiles. However, we want you to make the most beneficial decision for your business, so we offer a free sample that you can download by submitting the below form
By GlobalData
Florida is one of the US's economic powerhouses and a key hub for several industries. Home to the world-renowned Kennedy Space Centre, Cecil Spaceport and Cape Canaveral Air Force Station, Florida is a leading location for aviation and aerospace with Boeing, Embraer, Lockheed Martin and SpaceX among its resident companies.
It is a global hub for life sciences with more than 1,440 establishments in the biotech, pharmaceutical and medical development sectors as well as 46,000 healthcare establishments. The state also boasts the US's second-largest medical device manufacturing industry, second-largest pharmaceuticals manufacturing industry and the fifth-largest biotech R&D industry. Other significant industries include logistics, cleantech and financial services.
Tourism is also a key player. According to statistics from Visit Florida, tourists contributed $96.5bn to the state's economy and supported more than 1.6 million jobs in 2019. Orlando's Disney World resort employs 77,000 staff, making it the largest single-site employer in the US.
Since the late 1960s, Disney World has been designated as a special tax district within Florida, effectively allowing the company to operate as its own self-governing state.
In April 2022, Florida Governor Ron DeSantis signed a bill to revoke these powers after Disney criticised the state's Parental Rights in Education bill. The so-called 'Don't Say Gay' bill was signed into law in March 2022 and bans teachers from giving any instruction about sexual orientation or gender identity to children in kindergarten through to the third grade.
Georgia is the second-largest economy within the south-east US. At $683.3bn, it accounted for 14.8% of the region's overall GDP in 2021.
The state is home to 440 Fortune 500 companies, of which 18 are headquartered in Atlanta. These include home improvement retailer Home Depot, multinational shipping company UPS and drinks giant Coca-Cola.
Georgia's pro-business environment is widely recognised due to its comprehensive infrastructure, low taxes and high state credit ratings. The site has been named the best state to do business in by Site Selection magazine for eight years running from 2013 to 2020. It also came out on top in Area Development's best business state ranking from 2014 to 2020.
Georgia has a workforce of 5.1 million people. It also hosts the world's busiest airport – Hartsfield-Jackson Atlanta International Airport – with direct flights available to 150 US cities and 70 international cities.
North Carolina was the third-largest economy in the south-east US, accounting for 14.2% of the region's GDP in 2021. Key industries include biotechnology, energy, finance and IT.
The state is home to the prominent Research Triangle Park (RTP), the country's largest research park. Located near three major research universities – North Carolina State University, Duke University and University of North Carolina at Chapel Hill – RTP hosts more than 300 companies and employs in excess of 50,000 full-time staff. North Carolina ranks first in the country for biomanufacturing by total employment and third for pharmaceutical manufacturing.
Virginia recorded the highest GDP per capita of all states analysed at $69,287 in 2021. The state has the largest data centre market worldwide with northern Virginia home to more than 20% of the world's known hyperscale data centres. In addition, Virginia has the highest concentration of tech talent across the country as well as the nation's third-largest tech industry workforce. More than 13,500 people work within the data processing and hosting industry.
Mississippi was the smallest economy in the region at $125.1bn in 2021, accounting for 2.7% of regional GDP. It was also the only south-east US state to experience a decline in population, falling at a CAGR of 0.1% between 2010 and 2021. Key industries include agriculture, aerospace and automotive. More than 15,000 people work within the automotive industry and carmarkers including Nissan and Toyota have a presence in the state.
Tennessee saw the largest increase in GDP in 2021, growing by 13.2% from 2020 driven by a surge in consumer spending. Key sectors include healthcare, logistics and finance. Manufacturing accounts for 14.5% of the state's total output and employs 11% of the workforce.
South Carolina is the south-east US's top FDI destination per capita
According to GlobalData's FDI Projects Database, the number of foreign direct investment (FDI) projects across the south-east states of the US fell by 9.1% between 2019 and 2020, from 480 projects to 436.
Florida was the leading destination for FDI projects in the region in 2019 and 2020. It was one of the only south-east states to see an increase in FDI projects in the wake of Covid-19, going from 95 projects in 2019 to 124 projects in 2020, a 30.5% increase.
The state's extensive infrastructure, warm climate, diverse workforce and strategic location make it an attractive destination for foreign investors. According to statistics from Enterprise Florida, the state ranks first in the south-east and fifth across the US for FDI employment. More than 422,000 Floridians were employed by foreign-owned affiliates in 2019.
The UK was Florida's top source country for FDI in 2020 with British companies investing in 21 projects in the state, followed by Germany (17) and Spain (13). Notable projects include UK-based multinational chemical company Linde expanding production at its plant in Mims and Germany-based high-speed air mobility company Lilium creating 100 new jobs at its flying car hub in the state.
Georgia was the second most popular investment destination in the region. It received 74 projects in 2020, an 18% drop from 90 in 2019. Thousands of international companies have a presence within the state, including automakers Porsche and Kia Motors and sportswear giant Adidas.
In 2020, Georgia's top sectors for investment were software and IT services (12), industrial machinery, equipment and tools (nine), automotive (nine) and food (seven). Significant projects include South Korea-based SK Battery Systems' planned $1.7bn electric vehicle battery plant in Jackson County, creating 2,000 jobs, as well as Nestlé Purina PetCare, a subsidiary of Switzerland-based Nestlé, announcing plans to invest $550m to expand its factory in Hartwell, creating 130 new jobs.
South Carolina was the south-east's leading FDI destination per capita in 2020, attracting 0.88 projects per 100,000 people. The state is home to more than 1,200 operations of international companies. In addition, majority-owned, foreign-affiliated companies employ more than 158,000 workers in the state, accounting for 7% of South Carolina's overall private industry employment.
The state's top source countries for investment in 2020 were Germany (seven), China (six) and Ireland (six). Industrial machinery, equipment and tools and electronics were the state's main FDI sectors, attracting eight projects each in 2020. The automotive industry was the third most popular sector with four projects.
Arkansas was the only state apart from Florida to see an increase in FDI following the onset of the pandemic, going from seven projects in 2019 to eight projects in 2020. According to figures from the Global Business Alliance, more than 500 international employers have operations in the state and 47,400 staff are employed due to foreign investment.
The space and defence industry was Arkansas' top sector for foreign investors in 2020. According to the Arkansas Economic Development Commission, the state is home to approximately 180 aerospace and defence companies as well as the Little Rock Air Force Base. Arkansas also boasts one of the country's fastest-growing defence corridors.
Alabama received 34 FDI projects in 2020, a slight decrease from the 37 recorded in 2019. Almost one-third of these projects were in the automotive sector. Germany was the top source country for investment with nine projects, followed by Japan (seven) and Canada (four). The state is home to more than 425 foreign-based companies from over 30 countries.
Notable projects include Navistar International, a truck manufacturer and subsidiary of Germany-based Porsche, announcing plans to invest $125m to expand its factory in Huntsville in early 2020, creating 145 additional jobs.
Louisiana experienced the biggest percentage decrease in projects of all states analysed. Its FDI project numbers fell by 63% from 32 in 2019 to 12 in 2020.
The state is home to 563 international companies employing approximately 76,000 workers. More than one-quarter of these jobs are in the manufacturing sector.
Which south-east US state is the most business friendly?
More than 470,500 companies were registered in Florida in 2019, the highest number of all south-east states and the second highest across the country behind California. The state also leads for companies per capita with 21.9 per 1,000 people.
Florida offers investors a wide range of incentives when establishing operations within the state, from capital investment credits to training incentives. The state also offers increased incentive awards and lower wage qualification thresholds in its rural counties.
South Carolina has the best internet in the south-east US, with a median mobile internet download speed of 58.9 megabits per second in the first quarter of 2022. The state has first-rate infrastructure with more than 1.5 million high-speed lines in operation connecting homes and businesses to the internet. South Carolina is also intersected by five interstate highways, has four primary airports and one of the busiest and most productive container ports in the Port of Charleston.
North Carolina has the lowest corporate tax rate in the region with a maximum of 2.5% in 2022. The tax rate is expected to decline further in the future, decreasing to 2.25% in 2025, 2% in 2026, 1% in 2028 and 0% in 2030. As a result, the Tax Foundation predicts that North Carolina will become the best state for corporate tax collections and fifth overall in its State Business Tax Climate Index rankings.
Mississippi recorded the lowest mean salary of all the south-east US states at $42,700 in 2021. The state's low business and living costs make it an attractive investment destination for companies such as Switzerland-based automation company ABB and France-based aerospace company Airbus. In addition, housing prices are 40% lower than the national average.
Virginia had the highest mean salary of the south-east states in 2021 at $62,330. This is the 11th highest of all the US states, behind Alaska and Colorado and before Rhode Island and Minnesota.
Alabama has lowest unemployment rate in the south-east US
Alabama had the lowest unemployment rate of all south-east states at 3.4% in 2021, down 3.1 percentage points from 2020. According to statistics from the Alabama Department of Labour. This trend is set to continue with unemployment hitting a record low of 2.9% in March 2022.
The state offers investor access to a steadily growing workforce of more than two million. It is also the number one ISO-certified state for career and technical education programmes.
Virginia had the highest life expectancy of all states analysed at 79.1 years on average in 2019 as well as the lowest poverty rate (8.8% on a three-year average between 2018 and 2020). The state also has the highest education attainment rate. In 2020, 39.5% of Virginia's population over 25 years old had a bachelor's degree.
Conversely, Mississippi had the region's lowest life expectancy in 2019 at 74.4 years on average and the highest unemployment rate at 5.6%. The state also had the highest poverty rate at 18.8% and the region's lowest education attainment rate, with 22.8% of over-25s having a bachelor's degree.
Florida recorded the largest increase in gasoline prices between April 2021 and April 2022, with the price of a gallon of gasoline increasing by $1.31, from $2.79 to $4.10. Georgia saw the smallest increase at $1.02.
South-east lags rest of the US in transition to renewable energy
All of the south-east US states rely heavily on non-renewable energy sources (nuclear, coal, natural gas or petroleum) for their electricity generation. Mississippi, Florida and Louisiana are the worst offenders with non-renewable energy accounting for 95% or more of their electricity mix in 2020.
North Carolina had the highest percentage share of renewables, accounting for 15.3% of its electricity generation in 2020, followed by Tennessee (13.9%) and Alabama (11.6%). In October 2019, North Carolina unveiled its Clean Energy Plan, which aims to reduce greenhouse gas emissions by 70% below 2005 levels by 2030 and reach carbon neutrality by 2050.
Florida saw the biggest increase in carbon emissions between 1970 and 2019, increasing by 123.8%. According to research by the US Energy Information Administration, Florida does not have a renewable energy portfolio standard. However, the state offers incentives, tax credits and loan programmes for certain renewable energy technologies.
See also: our investor guide to north-east states of the US.