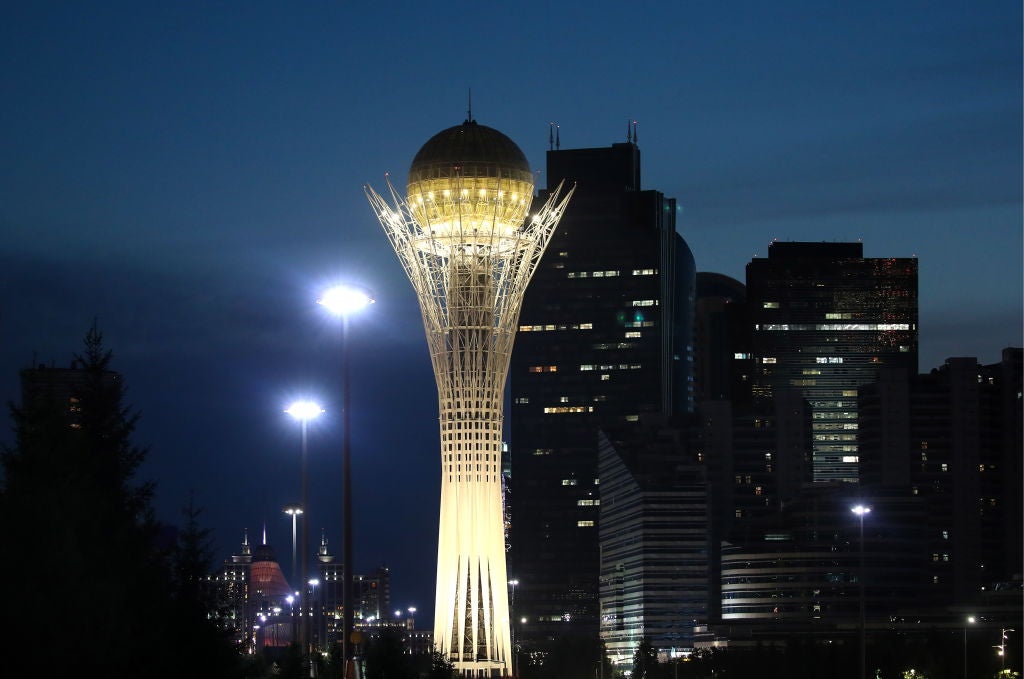 Central Asia's strategic location and abundance of valuable natural resources make it an attractive destination for investors. The region's economy went from strengthen to strength in the early 2000s in line with soaring commodity costs. It then suffered a steep decline between 2014 and 2016, consistent with the global oil price plunge. GDP grew steadily between 2017 and 2019 before contracting by 4% in 2020 in the wake of the Covid-19 pandemic. Here we look at the all the data of interest to would-be investors in Kazakhstan, Kyrgyzstan, Tajikistan, Turkmenistan and Uzbekistan.
Kazakhstan accounts for the vast majority of Central Asian GDP
Kazakhstan is the largest Central Asian economy by far in both absolute and per capita terms. The country, which has a land area equivalent to that of western Europe, represented approximately 60% of the region's GDP in 2020.
Categorised by the World Bank as an upper-middle-income economy, Kazakhstan has utilised its geographic location, wealth of natural resources and strong domestic demand to stimulate economic growth.
Following the dissolution of the Soviet Union in 1991, Kazakhstan experienced a sharp economic decline as demand waned for its traditional heavy machinery products. The signing of the Caspian Pipeline Consortium Agreement in December 1996 significantly expanded the country's international standing. Eight major oil and gas companies, including Statoil, Total and BP, took shares in the project, which saw the construction of a new pipeline from the Tengiz oil field to the Black Sea.
Kazakhstan's economy grew sharply in the early 2000s, largely due to the commodities boom. The country's leading exports – including oil, metals and grain – soared in price as a result of increased demand from emerging markets. Kazakhstan also benefitted from business with its bordering countries Russia and China.
How well do you
really

know your competitors?

Access the most comprehensive Company Profiles on the market, powered by GlobalData. Save hours of research. Gain competitive edge.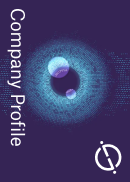 Company Profile – free sample
Thank you!
Your download email will arrive shortly
Not ready to buy yet? Download a free sample
We are confident about the unique quality of our Company Profiles. However, we want you to make the most beneficial decision for your business, so we offer a free sample that you can download by submitting the below form
By GlobalData
However, Kazakhstan's dependency on the primary industry leaves it vulnerable to oil price fluctuations. The country experienced a slowdown in economic growth between 2014 and 2016 due to plummeting oil prices and the Ukrainian crisis.
In June 2021, President Kassym-Jomart Tokayev announced plans for greater economic diversification and greener solutions at a meeting of the Foreign Investors' Council. Even so, oil remains a key economic sector with hydrocarbons representing 21% of Kazakhstan's GDP and roughly 70% of exports in 2020.
The Kazak economy grew steadily between 2017 and 2019 before dipping by 5.8% in 2020 in the fallout from Covid-19. According to the World Bank, GDP increased by 2.3% in the first half of 2021 due to the easing of restrictions and increased household consumption.
However, inflation has also significantly increased with rising fuel prices sparking protests and riots across the country in January 2022. Approximately 2,500 soldiers were deployed from neighbouring countries, mostly Russia, to stabilise the situation.
Uzbekistan is the second-largest economy in Central Asia, accounting for one-fifth of the region's overall GDP in 2020. It was also the only Central Asian country to see an increase in GDP in 2020, which grew by 0.03% from 2019.
Uzbekistan's economy is heavily reliant on agriculture. The sector represents 28% of the country's GDP and employs 27% of the population. It is the world's fifth-largest exporter and seventh-largest producer of cotton.
After becoming an independent state in September 1991, Uzbekistan largely maintained its Soviet-style command economy with a focus on state intervention and the implementation of an import substitution policy. Following the death of long-time dictator Islam Karimov in 2016, the government has taken small steps to move towards a market economy.
In October 2019, the government introduced the Agriculture Development Strategy of Uzbekistan for 2020–2030. The plan aims to transition to a market-based agriculture system, increase competitiveness and expand job opportunities.
According to World Bank estimates, the Uzbek economy is projected to grow to 6.2% in 2021, depending on Covid-19's impact on economic conditions. As restrictions ease and the vaccine roll-out continues, economic growth is expected to remain strong at 5.6% in 2022.
Turkmenistan, one of the most sparsely populated countries in Asia, possesses the world's fourth-largest reserves of natural gas. Its economy is heavily dependent on the natural gas, oil and petrochemicals sectors as well as cotton, textiles and wheat.
The economy has been in crisis since late 2014 following a collapse in global energy prices. Turkmenistan has been slow to recover from the deep recession due to its over-reliance on natural gas exports and its disagreements with potential trade partners. In 2019, Russian gas company Gazprom agreed to renew its purchases of Turkmen gas after a three-year hiatus following a dispute on pricing.
According to the Heritage Foundation's 2021 Index of Economic Freedom, Turkmenistan is one of the world's most repressed nations. The country received an economic freedom score of 47.4, making it the 167th freest economy analysed.
Under the totalitarian regime of President Gurbanguly Berdimuhamedow, who has been in power since 2007, the economy is dominated by state-owned monopolies that control the development of new onshore hydrocarbon fields. Currently, China is the country's largest export market.
Tajikistan has the fastest-growing population of all countries in Central Asia at 2.3% in 2020. Agriculture is the largest economic sector in Tajikistan, contributing approximately 23% to the country's GDP and 46% of the workforce.
Due to the country's dependence on labour remittances, it is extremely vulnerable to external economic shocks.
In addition, Tajikistan benefits from abundant freshwater resources and, as a result, hydropower for export in the region. The government is playing a major role in the development of the 1,200km CASA-1000 transmission line. Once finished, the $1.2bn project will connect Kyrgyzstan and Tajikistan to Afghanistan and Pakistan during the peak summer season to sell clean, low-cost hydropower.
Kyrgyzstan was the smallest economy in Central Asia in 2020 with a GDP of $7.7bn, down from $8.9bn in 2019.
The country is rich in mineral resources including coal, gold and uranium. Kyrgyzstan also has plentiful water resources allowing it to produce and export hydroelectric energy.
Following its succession from the Soviet Union in August 1991, Kyrgyzstan implemented various market reforms to improve its regulatory system. In 1998, it was the first Commonwealth of Independent States (CIS) country to be accepted into the World Trade Organisation.
However, in recent years the country's economic potential has been hindered by political instability, widespread corruption and a lack of interest from foreign investors. Three authoritarian presidents have been deposed due to popular protests in 2005, 2010 and 2020.
Central Asian FDI declines by 65% in 2020
Foreign direct investment (FDI) levels in Central Asia were significantly impacted in the wake of Covid-19. Overall FDI project numbers across the region fell from 121 in 2019 to 42 in 2020. In addition, the value of FDI projects dropped by 62% from $11.4bn to $4.4bn.
Uzbekistan was the leading Central Asian FDI destination in 2020 and accounted for more than half of the region's overall project numbers. Despite this, the country's project numbers have been in decline in recent years. Uzbekistan attracted a record 55 FDI projects in 2018, which dropped to 45 in 2019 and to 22 in 2020.
In 2017, Uzbekistan President Shavkat Mirziyoyev implemented a series of measures to encourage foreign investment. These included the introduction of a free currency conversion for current transactions, the removal of several administrative barriers to the movement of goods and people, and reduced customs charges.
One of the largest Uzbek FDI projects in 2020 was the opening of the €226m ($255.9m) Tashkent metallurgical plant by Italy-based equipment manufacturer Danieli.
The World Bank predicts that Uzbek investment levels will remain subdued in 2021 before partly recovering in 2022. In January 2022, the Uzbekistan investment promotion agency reported that the country's 2021 foreign trade turnover amounted to $42.1bn.
Pre-pandemic, Kazakhstan was consistently Central Asia's top FDI location and attracted a record 68 FDI projects in 2018. Since achieving independence, the country has embraced foreign investment in order to promote economic development.
Kazakh Invest, the country's economic development agency, was established in March 2017 with the aim of supporting new investment in key sectors across the country and the wider Central Asia and CIS region. Key industries for FDI include agribusiness, engineering, petrochemicals, mining and metallurgy.
Following the onset of the Covid-19, the country's project numbers fell by 83% between 2019 and 2020, from 60 to ten. However, an announcement from the Kazakh government suggests that this decline will be brief. In December 2021, President Tokayev announced that at the end of the first half of 2021, the amount of FDI in the economy of Kazakhstan increased by 30.4% to $11.1bn.
Tajikistan is Central Asia's top FDI destination per capita with 0.09 projects per 100,000 people in 2020. In addition, it was the only country in the region to see an increase in FDI project numbers in 2020.
Key sectors for investment include aluminium, cotton and energy as well as tourism. Takikistan's top source country is China, followed by Russia and the UK. As part of the country's National Development Strategy 2016–2030, it aims to attract as much as $55bn in FDI by 2030.
Where in Central Asia is best for doing business?
Kazakhstan has long positioned itself as one of the most business friendly and least volatile countries in Central Asia. It has the highest internet access rate of all countries analysed and scores the best on Transparency International's Corruption Perception Index. In addition, it takes just five days on average to start a business, a substantial reduction from 32 days in 2003.
This perception shifted dramatically in January 2022 when people took to the streets in Zhanaozen, an oil town in the west of the country, to protest against rising fuel prices. The demonstrations quickly spread to other parts of the country and mushroomed to become protests against corruption and poverty. In response, President Tokayev sent predominantly Russian troops to restore order and blamed the unrest on "bandits and terrorists". More than 160 people were killed and 5,000 arrested in the violence.
The government's response was heavily criticised by the UN Office for Human Rights, which has ordered a prompt investigation into the actions made by the security forces. The conflict may cause investors to reassess Kazakhstan before establishing future projects.
It takes just three days to set up a business in Uzbekistan, the shortest time across the region. The country also has the lowest corporation tax rate at 7.5%.
The Uzbek government introduced more reforms to boost economic growth and improve its investment landscape in 2020. The Uzbekistan Anti-Corruption Agency was established to fight against corruption within governmental bodies and legal entities. In addition, President Mirziyoyev signed a decree banning state-owned enterprises (SOEs) from operating companies within the commodities market, where SOEs might compete with private companies or have conflicts of interest.
However, there are still areas that need improvement. Foreign investors have reported inconsistencies within official policy guidelines and regulations as well as a lack of enforcement of legislation regarding intellectual property rights.
Turkmenistan is the least business-friendly location in the region, scoring the lowest on the Corruption Perception Index. The country also has one of the highest corporate tax rates in Central Asia at 20%, and its internet access rate is below the regional average.
President Gurbanguly Berdymukhamedov has ruled the country as a dictatorship since 2006. Investment contracts are often awarded to companies with close personal ties to the president, investment-related legislation is rarely enforced and there is no legal protection against government expropriation of assets.
In addition, the government has strict control over foreign exchange flows and currency conversion is limited, making it difficult to send profits back home or pay foreign suppliers. Presidential officials have also been known to seize profitable local businesses, jail their owners and reopen the companies under new management.
Where offers the best human capital in Central Asia?
The life expectancy rate in Kazakhstan is the highest out of all Central Asian countries at 73.2 years in 2020. Kazakhstan also has the highest tertiary enrolment rate in the region at 62% in 2019.
As of May 2019, 2.6% of the Kazak population lived below the internationally standardised poverty line. Rural areas are more likely to face poverty and receive less benefit from economic growth. According to figures from the Borgen Project, poor housing conditions affected 28% of the population, low education rates affected 11% and low consumption 15%.
Turkmenistan has the lowest life expectancy across the region at 68.2 years in 2020. From 1993 to 2017, citizens received government-provided electricity, water and natural gas for free. In October 2017, President Berdymukhamedov signed a law to introduce tariffs for the utilities.
A 2020 Amnesty International report warned of the serious human rights violations occurring within Turkmenistan. Following the outbreak of Covid-19, the government denied that any cases were recorded within the country despite conflicting evidence.
Kyrgyzstan and Tajikistan lead on hydropower
Overall, Central Asia is a low-emission region, with Tajikistan, Uzbekistan and Kyrgyzstan representing just 0.55% of total global emissions. Despite this, the region is among the most vulnerable to climate change, with many countries at risk of extreme weather conditions, from disruptions in rainfall and increasing temperatures to landslides and avalanches.
The World Bank warns that the region's average temperature could grow by up to 6°C in the coming decades, which could potentially melt more than one-third of its mountain glaciers by 2050.
Efforts are being made to shift Central Asia's reliance on fossil fuels to renewable energy. Approximately 93% of electricity generated in Tajikistan in 2018 was derived from renewable energy sources, mainly hydropower. Tajikistan also recorded the lowest carbon emissions out of all countries analysed, contributing 1.7% to Central Asia's overall emissions in 2018.
In November 2021, the International Energy Agency launched its cross-border electricity trading road map for Tajikistan. The plan outlines tangible steps the Tajik government can take to unlock the country's full hydropower potential for the benefit of the whole Central Asia region.
In addition, Tajikistan aims to more than triple its electricity exports to a minimum of ten terawatt-hours annually by 2030 as part of its National Development Strategy. This is the equivalent of about half the amount of electricity it currently generates overall today.
Kyrgyzstan also relies heavily on renewable energy sources. More than 91% of the country's electricity was derived from renewable energy sources in 2018, the vast majority of which came from hydropower.
As part of its Nationally Determined Contribution, Kyrgyzstan plans to reduce its greenhouse gas emissions by 16% by 2030. In addition, President Sadyr Japarov announced that Kyrgyzstan would strive to achieve carbon neutrality by 2050.
Kazakhstan is the largest emitter of carbon dioxide in Central Asia, accounting for more than half of the region's emissions in 2018. Approximately 89% of electricity generated in the country in 2018 came from fossil fuels. The remaining 11% was accounted for by renewables. Kazakhstan's principal source of renewable energy is hydropower, followed by solar and wind.
In May 2021, Kazakh President Kassym-Jomart Tokayev set an ambitious goal to increase the proportion of renewable energy sources in the country's energy mix to 15% by 2030. Recent examples include the launch of Italy-based multinational oil and gas company Eni's 50-megawatt wind farm in the northern region of Aktobe in March 2020. The company also started construction on a new solar plant in the southern region near Turkestan in March 2021. In December 2020, President Tokayev also pledged to achieve carbon neutrality by 2060.