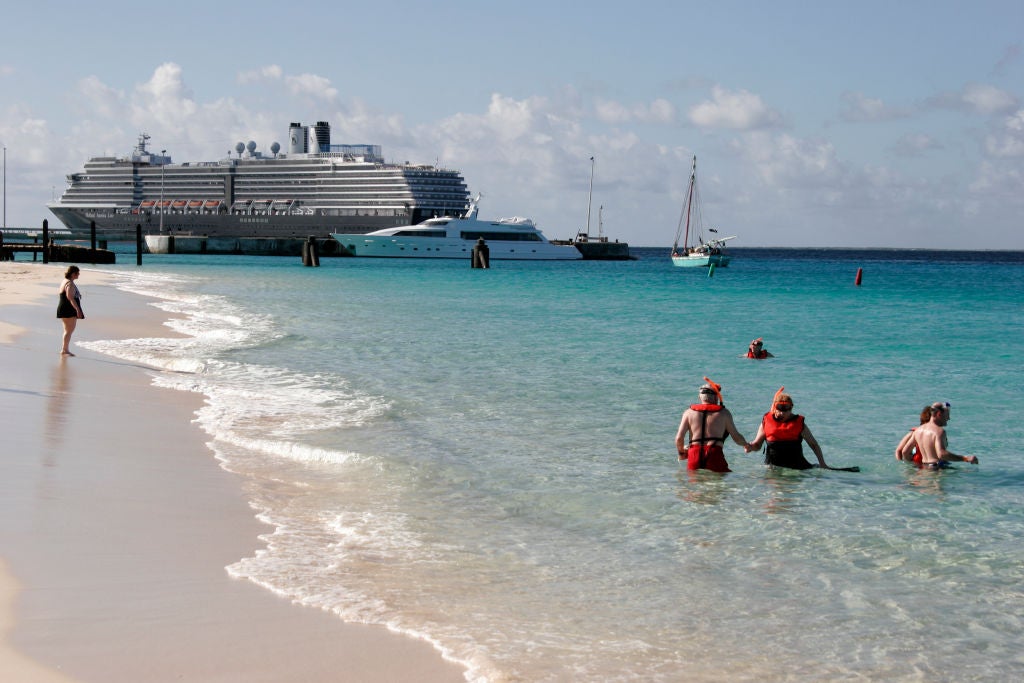 With tourism and trade in steady growth across the territory, investment in Turks and Caicos has grown. Both domestic and foreign business investors are increasingly eager to take advantage of the country's strengths.
Investing in the Turks and Caicos Islands
The Turks and Caicos Islands are a British Overseas Territory consisting of the larger Caicos Islands and smaller Turks Islands, two groups of tropical islands in the Lucayan Archipelago of the Atlantic Ocean and northern West Indies.
Though the islands are known primarily for tourism and as an offshore financial centre, their investment strengths are numerous.
As the third largest British Overseas Territory by population, with about 58,000 residents, the potential for new, expanding or relocating business is boosted by Government support in the form of tax incentives.
The provision of investment incentives in priority sectors is particularly important for potential investors.
Economic drivers for investing in Turks and Caicos
Much of the investment that pours into Turks and Caicos is driven by the tourism, offshore finance and fishing industries.
Over the past decade, GDP has been led by investments in hotels and restaurants, financial services, transport and real estate.
With the US dollar the main currency, foreign companies can invest in Turks and Caicos and harness the buying power that comes with this.
As islands with no income tax, capital gains tax, estate/inheritance tax, or corporate tax associated with real estate investment, one of the major draws is property investment.
With a GDP of about $795m, the national economy continues to expand across multiple sectors.
Primary strengths attracting greater financial investment
With a strong and burgeoning economy, investing in the Turks and Caicos Islands is becoming a more attractive option for individuals and businesses.
As one of the fastest-growing economies across the Caribbean, the forecast is positive, with an estimated annual growth rate of about 3.5%, boosted by the use of the US dollar as the primary currency.
With a progressive outlook across the nation, investing in Turks and Caicos offers a pro-business investment climate with tax incentives and encouragement for entrepreneurs.
Government support at both local and national levels includes the provision of investment incentives in priority sectors, an attractive option for foreign investors in particular.
All investments are controlled by strict regulation and compliance laws including IMF, OECD and FATF standards and the US and UK Common Reporting Standard, making it a safe location for fiscal initiatives. 
Location is key as infrastructure improvements strengthen the Islands
Investing in the Turks and Caicos Islands is enhanced by its location, with easy access via an extensive network of direct air routes, including twice-weekly flights from the UK and more than 150 weekly flights to and from US and Canadian cities.
With many business sectors not yet fully developed, many investors are taking advantage of the temporary and permanent residence status available to qualified investors. These include no direct corporate, personal, capital gains or inheritance taxes.
As well as these investment strengths, the quality of life available in Turks and Caicos is a perennial draw for domestic and foreign investors alike. With 40 islands that boast world-class beaches and an average of 350 days of sunshine per annum, the climate is good.
Even more critically, Turks and Caicos has a wealth of modern healthcare centres, a range of full-service banking and a highly developed telecommunications network, each of which are important when considering investing in the islands.  
In a further infrastructure investment, Provo Water Company has announced $1.2 million commitment to be earmarked for a 1.5million gallon water storage tank and pumping capacity next to CIBCFCIB on Leeward Highway, helping boost supplies for across the region.
Real estate investment opportunities
Without a doubt, one of the major areas where people invest in Turks and Caicos is the real estate market. From holiday properties to relocation homes, this developing nation is nurturing an open economy for property investors.
With a favorable tax regime and no limitations to foreign ownership of property, the investment opportunities across the 40 islands and cays that constitute Turks and Caicos are numerous.
Tourism-based real estate investments include resort and niche areas such as medical, eco and adventure and thanks to the strong economic forecasts after the recent global crisis, Turks and Caicos is leading the way in the Caribbean.
With a GDP growth of 5.94% in 2015, the Turks and Caicos is projected to experience economic growth of between 4.4% and 5.3% in the next two years, providing further evidence that investing in the Turks and Caicos Islands' real estate could be a propitious option.
Information, data and statistics from Invest in Turks and Caicos, Statista, Our World in Data and Turks and Caicos Government Statistics.