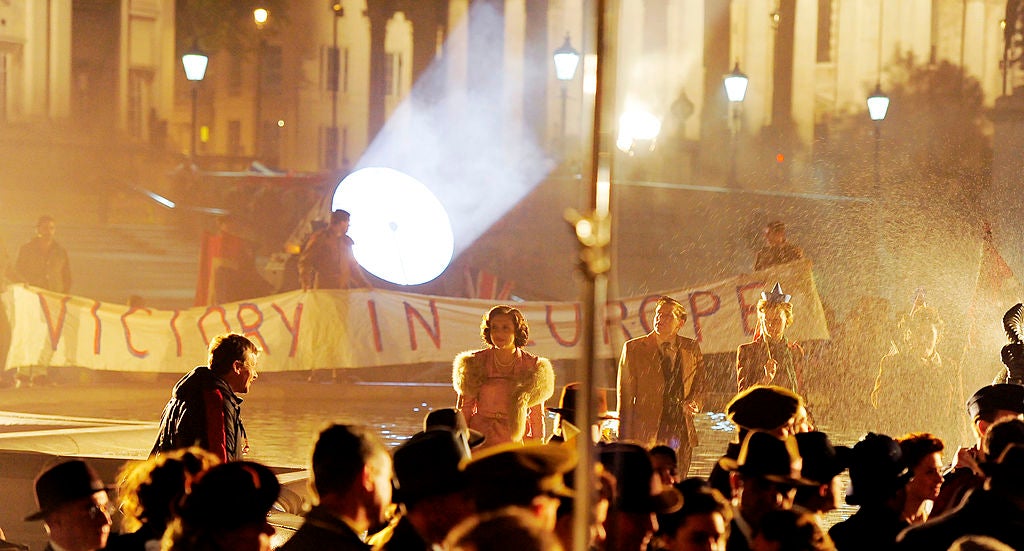 The city of Hull on the eastern coast of England had something of an image problem in the closing decades of the 20th century. After the collapse of its fishing industry in the wake of the 'Cod Wars' in the 1960s and 1970s, the country faced a severe post-industrial decline, which brought with it all manner of socioeconomic problems in the 1980s and 1990s.
The city didn't have the best image from an aesthetic point of view, either. Hull's rugged charm was never likely to compete with historic York, a short train journey away, or retail mecca Leeds, an hour's drive down the M62, when it came to attracting visitors. Factors such as being voted the 'crappest town in the UK' in a highly publicised survey in 2003 didn't help either. So why, in recent years, have filmmakers been flocking to the city? What criteria does Hull fulfil that has location managers salivating?
From Del Boy to the Duke of Edinburgh
As of a decade or so ago, Hull's biggest claim to fame as far as the TV and film industry went was to provide the setting (and a pun) for a 1985 Christmas special of sitcom Only Fools and Horses titled 'To Hull and Back'. After this brush with fame, however, it was rare that film producers would make their way to East Yorkshire in the decades that followed. That all changed with two key events, however: one in 2013 and the other in 2015.
In 2013, Hull was chosen as the city to succeed Derry-Londonderry as the UK's City of Culture in 2017. Then, in 2015, a low-key film called Girls' Night Out used Hull to replicate wartime London for some of its shots.
"Girls' Night Out was key for us," says Helen Thackeray, the events manager at Hull City Council. "They wanted a scene to replicate Westminster Abbey, but said to us: 'This is on a ring road, you won't be able to close it.' We just replied: 'Work with us and see what we can do'.
"Based on that experience, there are three key people from Girls' Night Out who keep on coming back to Hull, and they have brought with them another 25 or so key people – mainly location managers – and that is how you spread the word. The Crown essentially filmed in Hull as a direct result of Girls' Night Out. They needed shots of Westminster and Piccadilly Circus, and one of the staff on The Crown said: 'There is no problem, we can just go up to Hull and film it there'."
How well do you
really

know your competitors?

Access the most comprehensive Company Profiles on the market, powered by GlobalData. Save hours of research. Gain competitive edge.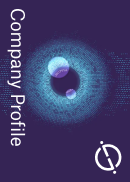 Company Profile – free sample
Thank you!
Your download email will arrive shortly
Not ready to buy yet? Download a free sample
We are confident about the unique quality of our Company Profiles. However, we want you to make the most beneficial decision for your business, so we offer a free sample that you can download by submitting the below form
By GlobalData
Netflix's global hit The Crown has probably been the most high-profile production to be shot in Hull in recent years, but it is far from alone, as Thackeray proudly highlights. "Over the past few years we have also had Enola Holmes 2, Victoria, Strike (which used Hull for 1940s, the current day and 2082), David Copperfield and another 12 or 13 TV series covering historic times, the present and also some futuristic stuff," she says. In 2023, production on what is believed to be Apple TV series Blitz started filming in Hull too, using the city's Old Town area to recreate Second World War London.
It would be too simple an explanation to credit Hull's rise to film stardom as being down to the knock-on effect from one film, however. The city has been making a concerted effort to attract film crews for many years, and the recent success it has experienced has been a long time in the making. So what does Hull offer that other second-tier British cities don't?
How Hull fills a film production hole
Allon Reich has been one of the UK's most successful film producers of the past few decades, and has worked at DNA Films since 2002. Of what a film production crew is looking for in a location, he says: "You need somewhere that can handle the permissions. Film crews are big, and they need to be able to cope with that. Can the place house the vehicles, all the people, all these army-type logistics? And the bigger the film, the more people there are. It is pointless looking at locations where you can't park cars near the shoot, where you can't provide hotels for everyone."
Of these requirements, Thackeray says: "What we try to provide is a one-stop shop, so when a film production company comes to Hull they don't have to speak to eight or nine different departments. They all come through the events team. We take a brief from them, and make sure all the right people are in the right positions so they have that one-stop service. We save them time… they don't have to do hours of streetwalking."
"We work with the conference team at the city council to liaise with the hotels and make sure we can place all of the visitors around the production in the city centre," adds Anthony Yates, destination manager at Visit Hull. "These people come, they stay, they spend money across the city. The economic impact of the crews and the extras spending money across the city is good for us."
Indeed, when going through his wish list, Reich adds: "You need infrastructure. You have to go where you have to go, but it helps if a location can provide movie stars with the comforts they require, that can keep the crew entertained on a weekend. These facilities play a part. You need to make people comfortable if they are going to be away for weeks or months on end."
On this front, Thackeray says: "What we find is that when people come here, they love it. We have a project [being filmed in] early 2023, where the key person came to Hull and took one look and fell in love with the city. He came to look for a three-minute shot but after seeing Hull committed to a substantial period of time. We get that a lot. Many times, a crew will get here saying they are going to do a five or ten-minute shot, and then we show them around and they commit to much longer. The Crown came up for one shot and went away with five."
So what's in it for Hull?
Fleeting visits from film stars are one thing, but does this brush with fame bring Hull any tangible benefits? The city has struggled with numerous socioeconomic problems over the past few decades, which have only been exacerbated by the recent cost of living crisis.
One thing this boom in filmmaking has done, according to Yates, is to open up a new career path to the city's residents. "The skills coming out of this at a local level are fantastic, at the universities, colleges and just at a local level, in areas such as costume, set design, copywriting and so on," he says. "We are working with the sector to try to tease out further opportunities for jobs in the film industry for people in Hull and the local area. If we don't have it already, we will have a pool of talent locally that is growing for when these crews and production sets come in. There is a lot of knowledge that can be sourced locally."
This, combined with the quality of life that Hull offers, is attracting Hullensians back to the city, in a reverse brain-drain, according to Dave McCobb, head of communications and engagement at Hull City Council. "This is part of a wider move post-Covid where people can have a better quality of life," he says. "They don't want to be stuck in an office from nine to five. We are seeing local people relocate back here from London, because the quality of life here is so high."
On top of this, much in the way Northern Ireland has done through Game of Thrones being filmed there, Hull is hoping to build a tourism industry based around its film locations. "We are launching a film map so people can see what was filmed around the city," says Yates. "We have a serious proposition for visitors to come to the city who are attracted by all the big-name shows and films that we have had shot here."
What can other cities learn from Hull?
Patience has been one of the key tools in Hull's armoury, as the current stream of filming being done in the city was little more than a trickle a decade ago. "This hasn't happened by chance," says Yates. "We have taken an approach to do this that we have worked on over a number of years and it is really bearing fruit now, but it has been a strategic direction that we have very deliberately taken the city in over the past five or six years."
McCobb also emphasises the patience that Hull has had to exercise. "Over the past 15–20 years we have gone from being the punchline to a joke to somewhere where people are choosing to come, to film, to invest," he says. "The offer in Hull is really strong now, and in filming we have such a diverse range of locations that can suit all different eras and all types of filming."
However, although Hull is something of a hot-ticket destination right now, that doesn't mean to say that filmmakers will always be attracted to the city's charms. As Reich says: "There is so much production these days, and everyone is out to find somewhere 'new' that hasn't been overused and Hull will be benefitting from that."
For now though, Hull stands as a shining example of a city that has played the long game and done all the right things to put itself on the film map. So what advice would those behind its success offer to similar-sized cities looking to emulate its journey?
"Having local advocates is vital," says Thackeray. "The key people in your city need to be able to sell that city as best as they possibly can. You have got to have love in your places and spaces. There is no point just walking someone around and showing them building after building, you have got to animate these places."
"Take it seriously and keep plugging away," adds Yates. "If you don't see any returns in the first 18 months of your efforts, you have got to keep going. It is a long burn. Once those first productions come, you can build a reputation that will attract others."
The 'Hullywood' nickname that Hull has acquired locally may be tongue in cheek, but that the city can even jokingly come up with such a comparison is testament to ambition and patience. As McCobb states, Hull spent much of the 1980s and 1990s being the punchline to a joke, a poster child for the UK's post-industrial decline. Fast-forward 20 or so years and the likes of Millie Bobby Brown and Steve McQueen are wondering the city's streets, hopefully trying local delicacies such as the patty butty. That is the kind of fairy tale that would usually come from the pen of a Hollywood, or maybe even Hullywood, scriptwriter.