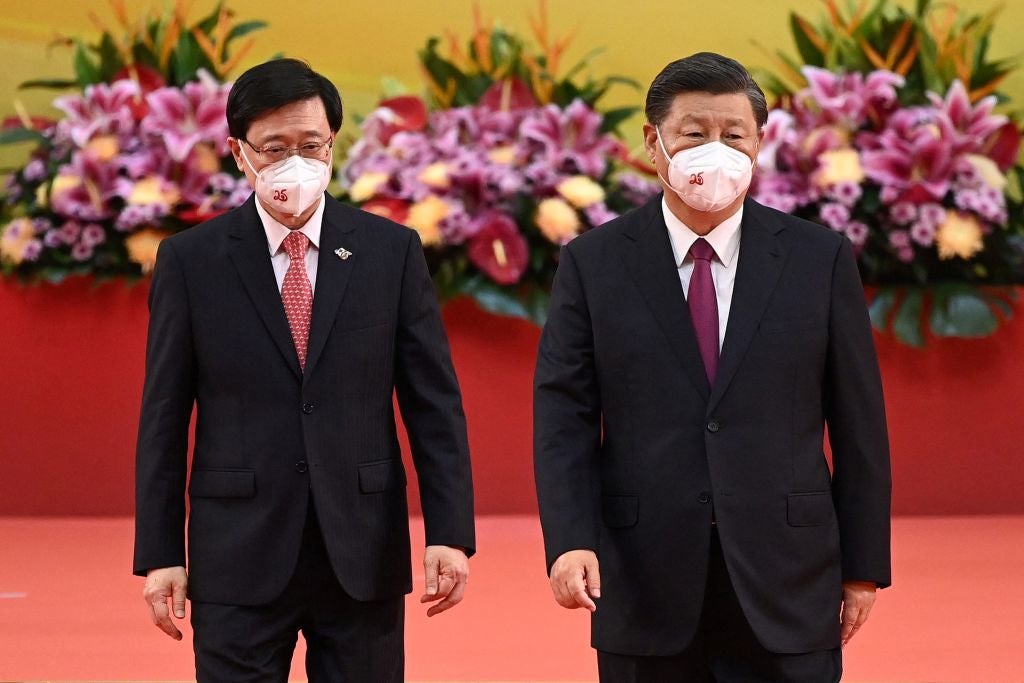 The 25th anniversary of Hong Kong's handover from the UK and, at that time, the last vestiges of the British Empire, was 30 June 2022. This auspicious date, a precursor to the city's phenomenal economic growth, should have been a day to celebrate.
It was overshadowed, however, by a new form of imperial rule under the Chinese Communist Party (CCP), more specifically Xi Jinping, who flew over from Beijing to celebrate the day and inaugurate the city's new pro-CCP government under John Lee.
In a cruel twist of fate, therefore, the silver anniversary of Hong Kong's independence saw the calcification of Beijing's strangling of the city's civil and political freedoms. The CCP has undermined the very thing the people of Hong Kong were celebrating, freedom, the engine that propelled the special administrative region's boom in the first place.
"Five years ago, you could say that Hong Kong was on a par with New York or London as an international finance centre. That is all finished now," says Mark Clifford, president of the Committee for Freedom in Hong Kong, a non-profit organisation advocating for democracy in the city.
Three years of attack and 'lawfare'
The images of the 2019 anti-Beijing protests in Hong Kong are, no doubt, etched in many people's minds given how rare, almost impossible, such public outpourings are over in mainland China.
In the months and years since, the CCP has stood accused of violating Hong Kong's liberal governance by shutting down pro-democracy media outlets and imprisoning members of the opposition under the autocratic National Security Law, a form of 'lawfare', as some have coined it.
How well do you
really

know your competitors?

Access the most comprehensive Company Profiles on the market, powered by GlobalData. Save hours of research. Gain competitive edge.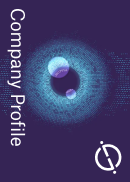 Company Profile – free sample
Thank you!
Your download email will arrive shortly
Not ready to buy yet? Download a free sample
We are confident about the unique quality of our Company Profiles. However, we want you to make the most beneficial decision for your business, so we offer a free sample that you can download by submitting the below form
By GlobalData
The crackdown has been led by the city's new chief executive, the Beijing-friendly Lee, who was appointed in a rubber stamp election that garnered him an eyebrow-raising 99% of votes from the electoral college – every member of which is now vetted by the CCP.
Following the introduction of the National Security Law in 2020, Hong Kong's leaders have held sweeping powers to prevent 'insurrection'. This has seen the incarceration of dozens of pro-democracy activists (including journalists) who remain in prison on indefinite remand, awaiting trial dates that are frequently postponed.
Not only has free speech suffered in the name of 'national security', but religious freedom too following the arrest of Beijing critic Cardinal Joseph Zen. On top of this, there are growing reports suggesting that the Hong Kong authorities are using universal surveillance and AI to police crimes that have not yet happened – which conjures up images of the Hollywood blockbuster Minority Report.
In short, the Hong Kong authorities are giving themselves the widest possible range of tools to silence their critics, and the Covid-19 pandemic has only made this goal easier to achieve.
"China is becoming introspective and wants to shut itself off from the rest of the world," says Clifford. "Covid-19 has been used as an excuse for political rectification and cleansing of foreign influence. This is on a national level, but international hubs, like Hong Kong first and foremost, are the front line."
The economic impact of the crackdown, let alone Covid-19, has been enormous. Luxembourg-based Petricca & Co Capital, an independent global asset management company, experienced this first-hand after setting up operations in Hong Kong in 2019, just as the political situation plummeted.
"First the protest, then the Covid epicentre, then the protests again… My 'landing' in Hong Kong was particularly unlucky," says Stefano Petricca, the fund's CEO. "The team could not reach the office [and] we have had many difficulties employing new people this year." It may come as little surprise, therefore, that after three years of disruption, the company is now actively looking to relocate to another regional hub in South East Asia.
Time to say goodbye
Hong Kong's political instability has put a gaping hole in the city's staying power and allure. Add to that China's brutal zero-Covid strategy, and Hong Kong has experienced the perfect storm of disruption.
"Free courts, free information and free movement made Hong Kong the international hub that it was. Now, it is an insider's game where the courts are stacked against you," explains Clifford. "How can you be a global financial centre if you can't travel in and out of the city? There used to be 35 flights a week from New York to Hong Kong, now there is just a few."
These sentiments are not marginal. A late 2021 study by the British Chamber of Commerce said that, as the rest of the world opens up to international travel, there is a risk that Hong Kong will become increasingly isolated as an international business centre.
"Businesses that use Hong Kong as a hub to manage their activities in China are considering scaling down their operations and moving them to the mainland, while those that use the city as a headquarters for the broader Asia region are considering moving senior executives or functions to other locations in Asia, notably Singapore," the chamber said.
This assessment remains even more true seven months later. In June 2022, Sally Wong, chief executive of the Hong Kong Investment Funds Association (representing $52trn in assets), publically begged officials to ease Hong Kong's notoriously harsh travel and Covid restrictions, lest they risk a "permanent" loss of talent.
The city has already lost swathes of talent. In just the first half of 2022, for example, some 130,000 Hong Kong residents fled. This downward trend is nothing new, beginning in 2020, a year that saw a 1.2% rate of population decline, the biggest drop in at least six decades. As people realised that the city's Covid measures were there to stay, the brain drain gushed even more.
It is not just Hong Kong's large expat population that is leaving. Chinese residents are too. In the first three quarters of 2021, 88,800 Hong Kongers applied for British National (Overseas) visas. Thousands of others, locals or expats, are relocating to safer locations in the region.
"I am seeing, with regret, a flight from Hong Kong to Singapore, which guarantees more rights for finance and business," says Petricca. "The city-state of Singapore today wins over the former city-state represented by Hong Kong. The international business community is moving to a port that seems safer and more independent."
The loss of some 200,000 people may not sound like much given Hong Kong's population of 7 million. "But if it is 200,000 of your most talented people, you have got a serious problem," says Clifford. "On the flip side, if you are a professional in their twenties or thirties and don't have kids, Hong Kong is a wild place right now because you are getting raises and promotions thrown at you because there is nobody else there to do the job. The Great Resignation in the US has nothing on this."
Singapore has never looked more alluring
Hong Kong's loss of talent is reflected and reinforced by the withdrawal of foreign companies from the city. In 2021, for example, the number of US businesses with regional headquarters in Hong Kong fell to an 18-year low, and this trend is by no means limited to US companies.
Indeed, major headlines were made when Hong Kong's troubles led German multinational BASF to move its regional division to Singapore in early 2022. This is part of a wider trend of declining foreign direct investment to China, which hit record lows this year.
"In my EU-Asia bridge position, I can confirm that demand for Hong Kong assets and local currency have gradually declined, while demand from Hong Kong investors, and generally from China, has remained stable, if not growing," says Petricca.
Meanwhile, the number of mainland Chinese companies with regional headquarters in Hong Kong rose by 5% between 2020 and 2021, according to Bloomberg. Hong Kong schools, universities and civil society groups are also becoming increasingly dominated by mainland China.
"After 25 years since the [independence] of Hong Kong, China is really taking it over again, creating many difficulties for the non-Asian investors and entrepreneurs," says Petricca.
While Hong Kong is far from dead as an economic powerhouse, it is a shadow of its former self.
The more homogenous and anti-democratic Hong Kong becomes, the longer it will take to restore the city's international credentials and business allure. And since China's zero-Covid policy seems set to continue, as does the political crackdown, it remains difficult to see how Hong Kong will stop the bleed.