In late 2019, then US president Donald Trump addressed the UN General Assembly. What he delivered was nothing less than a 36-minute ode to nationalism, a love letter to 'America First'.
"The future does not belong to the globalists. The future belongs to patriots," he rallied. "The free world must embrace its national foundations… The true good of the nation can only be pursued by those who love it, by citizens who are rooted in its history… Wise leaders always put the good of their own people and their own country first."
Over the past five years, Trump has become the undisputed poster child of anti-globalisation, inspiring, fuelling and befriending a flock of other anti-globalists, authoritarians and populists around the world, such as Jair Bolsonaro in Brazil and Vladamir Putin in Russia.
Although there are many other factors involved, it is no coincidence that levels of foreign direct investment (FDI) – one of the key pillars of globalisation – have trended downwards since 2015.
Why Trump pursued the nationalist path
Trump's America First strategy has been underpinned by an unprecedented use of tariffs by post-Second World War standards. These have been most obvious in the US-China trade war, which undermined the rules of the World Trade Organisation.
How well do you
really

know your competitors?

Access the most comprehensive Company Profiles on the market, powered by GlobalData. Save hours of research. Gain competitive edge.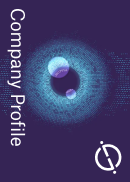 Company Profile – free sample
Thank you!
Your download email will arrive shortly
Not ready to buy yet? Download a free sample
We are confident about the unique quality of our Company Profiles. However, we want you to make the most beneficial decision for your business, so we offer a free sample that you can download by submitting the below form
By GlobalData
Trump's economic nationalism has seen the US ban certain forms of immigration and pull out of numerous multilateral pacts and organisations, such as the Paris Climate Accords, the World Health Organisation, and the North American Free Trade Agreement.
However, this backlash against the perceived and real overreaches of globalisation did not begin with Trump.
The most recent wave of anti-globalisation and criticism against free-market fundamentalism began in the 1990s. The movement gathered pace after the 2008 financial crisis, leading to the Occupy movements and other groups calling for increased equality. Alongside this has been the erosion of workers' protection and rights since the 1980s.
"In terms of immigration, the welcome attitude held in the 1980s has disappeared," says lecturer in economics at the University of Birmingham Sultan Salem. "The failure of integration of a certain diaspora of the population in western countries, as well as the seeming increase in espionage activities around the world, have highlighted the dangers of freedom of movements.
"There is also dissatisfaction with job displacement caused by globalisation, and the perceived loss of sovereignty and increased dangers from foreign powers. Trump was the first to capture this simmering anger and capitalise on it. The middle-class squeeze in the US (and other advanced economies) is real. Trump did not invent an issue, he simply struck a chord."
Globalisation and employment realignment
Jobs have indeed been lost. It is easy to forget that the reduction in global equality has occurred alongside the rise in inequality within advanced economies. In this natural transition from old to new economic growth, people in the old economy have been 'left behind', for one, as manufacturing jobs moved towards China and South East Asia.
Indeed, between 2000 and 2010, manufacturing employment in the US plummeted thanks to the loss of six million factory jobs, according to the Bureau of Labor Statistics.
"But attacking globalisation will not bring livelihoods back," says Salem. "Automation is responsible for much job loss and this is only going to get worse. Reskilling is needed, but in view of the increasing wealth disparities, a conversation and review on free-market fundamentalism and principles is essential.
"The US-China trade war has also provided a wake-up call to various stakeholders regarding some of the less desirable consequences in letting China have a free rein with FDI," he adds.
With regards to US-China investment, Beijing has not exactly played fair in terms of tech competition and intellectual property rights – not to mention a huge trade deficit. These were issues that the Obama era attempted to tackle, but Trump took things much further.
That said, while the use of tariffs against China has been hard-hitting, the Trump administration has not reverted to the more brutish protectionism of the 1920s. Moreover, Trump's China tariffs have focused on the goods deficit, a part of the US's economy that grew rapidly in the 1950s, while today it is the US's export of services that is the growth engine, according to head of geopolitical investing at PwC Alexis Crow.
This may be due to Trump's all-consuming focus on manufacturing, or a calculated measure to keep the stakes of the trade war down. Indeed, the economic fall out has not been too dire, thus far. Although Trump's tariffs have contributed to the downfall of Chinese FDI to the US, American companies are still flocking to China.
"In short, it will take much more than one man to destroy globalisation, but Trump has certainly stacked a few hurdles," says chief economist at Investment Monitor Glenn Barklie. "The protectionist measures and feuding with China, among other issues, are anything but pro-globalisation, yet companies are still investing from and into the US."
There is also the fact that, considering the gargantuan size of the US free market, presidents only have so much influence over US and global economic forces, even presidents as outlandish as Trump.
Is globalisation too big to falter?
The global economic system is so entrenched that it will take more than Trump to unravel it. Indeed, despite Covid-19 global trade has somewhat rebounded, while the growth in digital services under lockdown has arguably accelerated the pace of globalisation.
On the other hand, the pandemic is likely to increase the regionalisation of supply chains and the number of companies reshoring, but this will not happen overnight or in huge proportions. It is not necessarily cheaper to make things in the US, says Crow. Steel producers, for example, made this very clear in recent years.
Despite Trump's efforts to "bring manufacturing jobs home", there has been no mass exodus from foreign countries. However, it may be too early to assess this yet, as FDI trends and data are slow moving.
At the very least, Trump has succeeded in making reshoring a national conversation – among other issues and facets of globalisation. Even Biden and large parts of the Democratic party – known as 'progressives' – have shown strong support for 'Make in America', something they were largely silent on just four years ago. Moreover, Biden may even continue the use of tariffs against China.
There is very little chance, therefore, that Trump's impact on globalisation will fade away over the next four years. In fact, as globalisation marches forth, and inequality in the developed world continues to rise, Trump's legacy is likely to live on for generations.
Sebastian Shehadi is the political editor of Investment Monitor.