In one of the many inconvenient truths of globalisation, the prosperity of the world's largest liberal democracies is generated, in huge part, by companies working in autocratic or less democratic countries. While this is not inherently problematic, the dynamic often lends itself to abuse and can create unholy alliances between foreign investors and governments whose values are at odds with those espoused by their home nations.
While within their rights to pursue profit in markets of all kinds around the world and to choose investment destinations that suit their bottom line, these companies can inadvertently lend legitimacy to illiberal regimes through their investments. Sometimes the cosiness between the two is, in fact, overt.
Is Germany 'promoting change' by investing in Hungary?
German investment into Hungary offers a case study of the complexities, ethical dilemmas and, according to some, cronyism involved. As a major source country for outbound foreign direct investment (FDI), Germany and its companies are at the sharp end of globalisation. German investment is highly sought after, especially in its near-neighbours of central and eastern Europe – and much good certainly comes from this investment: jobs, tax revenue, tech transfer. Such FDI can also be a catalyst for positive reform and greater transparency.
How well do you
really

know your competitors?

Access the most comprehensive Company Profiles on the market, powered by GlobalData. Save hours of research. Gain competitive edge.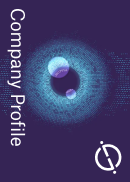 Company Profile – free sample
Thank you!
Your download email will arrive shortly
Not ready to buy yet? Download a free sample
We are confident about the unique quality of our Company Profiles. However, we want you to make the most beneficial decision for your business, so we offer a free sample that you can download by submitting the below form
By GlobalData
Germany has a self-proclaimed long-term economic policy of 'wandel durch annäherung' (promote change – democracy and human rights – through closer cooperation) and of 'wandel durch handel' (promote change through trade) by internationalising the value chains of German goods. However, it is not always, wholly, a noble force in the world of business.
Timothy Garton Ash, professor of European Studies at the University of Oxford, says: "German business abroad does have a certain track record of, to put it mildly, tolerating corruption. Indeed, until some years ago, bribery abroad was, under certain circumstances, tax deductible."
Indeed, the ever closer economic ties between German firms and Hungary's illiberal government appear to fly in the face of these worthy mottos. Germany's automakers, in particular, are pouring huge sums of money into Hungary at a time when tensions between Prime Minister Viktor Orbán and the EU are at a flashpoint.
In late 2020, Hungarian Foreign Minister Péter Szijjártó paid another in-person visit to BMW's headquarters in Munich, where he discussed and finalised the company's €1bn ($1.15bn) factory in the Hungarian city of Debrecen (which will create 1,000 direct jobs).
BMW's investment adds to a long list of German projects throughout Hungary. Over the past three decades, the country's now-thriving automotive industry was built from scratch thanks to investments from a procession of German companies such as Daimler (Mercedes), Audi, BMW and Opel – as well as the largest tier-one suppliers such as Bosch and Continental. Audi alone has made investments of more than €11.5bn in its Hungarian facilities since 1993.

Meanwhile, the benefits to the Hungarian economy have been substantial. Currently, German automotive companies provide direct employment to almost 50,000 employees, generating about 2.5% of Hungary's GDP, according to the Hungarian Investment Promotion Agency (HIPA). A single investment from the likes of Audi has a marked impact across the country's macroeconomic indicators. Little wonder, therefore, that the automotive sector is Hungary's largest recipient of FDI.
"Between 2010 and 2019, the production value of the Hungarian automotive industry rose by 165%, thanks mostly to the expansion of German-owned companies. Therefore, the importance of such corporations to the Hungarian economy is unquestionable," a HIPA spokesperson told Investment Monitor.
Is this windfall of German investment working at cross purposes to German foreign policy and undermining Western efforts to keep Orbán in check? Not pulling any punches, Berlin's Global Public Policy Institute declared in 2018, "the German car industry has to stop allowing itself to be used by Viktor Orbán".
The dark shift in Hungarian politics
The Hungarian government and Orbán have become synonymous. Over the past decade, Orbán's party, Fidesz, has taken firm control of the country's state apparatus, one constitutional reform at a time.
With its highest courts no longer considered independent by some international observers, and its free press under attack, Hungary looks increasingly like the the EU's first rogue state, an avowedly anti-Brussels "illiberal democracy" (as Orbán once described it). Tensions with the EU escalated in 2020 in a budget feud that saw Orbán (and the Polish government) veto a new 'Rule of Law' mechanism that would make EU funds conditional on certain anti-corruption requirements – an objection that significantly delayed the approval of the much-needed €750bn Covid-19 recovery fund.
As well as consolidating Fidesz's power at home, Orbán's entourage (in both the public and private sphere) has taken control of key parts of the economy. Zsuzsanna Szelenyi, a Richard von Weizsäcker fellow at the Robert Bosch Academy and a former Hungarian MP, says: "[The past decade has seen Orban's] oligarchs buy huge stakes in construction, agriculture and tourism, areas that receive huge EU funding. They aggressively acquired hundreds of Hungarian companies in these spheres. It was a land grab." A Reuters investigation illustrates this process in relation to Hungary's tourism industry.
Orbán's elites became perfectly positioned to benefit from billions of euros in EU subsidies across the aforementioned sectors (and others), mainly thanks to a public procurement office that has a tendency to favour Orbán's friends and family.
Orbán's government is the entity that distributes the EU funds in Hungary, meaning there is no oversight from an independent body. During the procurement process, there are often close ties between all the bidders, meaning all of them benefit, according to the Corruption Research Center Budapest.

Orbán's approach to dealing with foreign companies, while capricious and inconsistent, appears to take on a similarly kleptocratic flavour.
Opaque agreements with German giants
Orbán has long had fickle and fraught relations with certain foreign investors, discriminating against or lavishing largess upon them since 2010, when he was re-elected as prime minister.
Fidesz's highly nationalistic, often anti-globalist, rhetoric has made no secret of the fact that it hopes to reduce Hungary's dependence on foreign investment, especially in strategic sectors where the country has home-grown strengths, such as telecoms, energy, media and finance. In automotives, on the other hand, Orbán has continued to heavily incentivise foreign investors to Hungary, since he knows all too well how much the country relies on them.
Orbán doesn't like the normative and transparent process of providing subsidies and tax breaks. József Péter Martin, Transparency International Hungary
Hence why 'Orbánomics' features the lowest corporate taxes in Europe and why, in 2019 alone, German companies (across all sectors) received €122m in subsidies and grants from Orbán's government – while Hungarian companies got €72m. Audi has been given four times as much support in proportion to jobs created in Hungary versus those in Germany (the more jobs created by large foreign companies in Hungary, the higher the rewards), while BMW is getting a total of €361m from Orbán's government for the new Debrecen plant, according to a renowned investigation by Direkt 36 (Hungary's leading investigative journal).
"There are studies that suggest that the German automobile industry can get much more in subsidies here in Hungary than you would get in Germany," says József Péter Martin, executive director at Transparency International Hungary. "But these subsidies are mostly untransparent, and the Hungarian government has a tool for that called the Strategic Partnership Agreement (introduced in 2012 for certain large investors across all sectors)."
In response, HIPA told Investment Monitor that these agreements are legally non-binding settlements that describe long-term, strategic objectives, and that all of them are accessible in Hungarian language on the government's official website.
"While these framework agreements are public, the individual specifics of the deals are not transparent," says Martin. "Often, we can only know afterwards how much the state supports the multinational companies – and only because we have litigated the state several times to provide us with the data. What might be illegal from the EU perspective is when they are giving more subsidies to companies than is allowed by EU regulation. [But] infringement procedures can take many years and, by then, [Orbán] can live with it."
Transparency International found that Fidesz has given much more in subsidies to the multinational companies than the previous Hungarian government did, which in rhetoric was much more supportive of foreign investment than Orbán – an interesting paradox.
"I would really consider these strategic partnerships as a potential form of corruption," says Júlia Király, an associate professor of finance and monetary economics at the International Business School in Budapest. "If a new government is elected in 2022 they should be stopped immediately.
"Some years ago I talked to the chairman of a big western European multinational with subsidiaries in Hungary, about whether they would conclude a strategic partnership with the government. He stared at me with surprise: 'Why the hell should we? We follow the rules, pay the taxes – nothing more to do with the government.' It is my standpoint, as well. [These partnerships aren't necessary.]"
Regarding the opacity of the strategic partnership agreements, Investment Monitor reached out to Daimler, Audi, BMW and Opel for comment, but on this topic, no specific answer was received. Nor did Investment Monitor hear back from the Hungarian Ministry of Economy on this subject.
"Orbán doesn't like the normative and transparent process of providing subsidies and tax breaks," says Martin. "So he gives them to foreign investors through individual [and personal] deals." Orbán has been expertly nurturing these relationships with Germany's business and political elite for several decades – Szijjártó's aforementioned Munich trip is one of countless public interactions between Orbán's government and German industry over the years.
"Foreign investments are also a big part of Orbán's domestic PR," explains Dr Thomas Lorman, a lecturer at University College London's School of Slavonic and East European Studies. "Large German companies creating lots of jobs in a local area is a wholly good news story, but it has always been a big story, for all Hungarian governments." However, as elucidated by Direkt 36, Orbán has been particularly savvy in his use of German investments as the perfect photo opportunity to bolster his political platform.
More grey areas around German investment
Transparency surrounding other aspects of German investment into Hungary also leaves much to be desired. Based on insider accounts, Direkt 36 contends that business with large foreign companies has become evermore centralised under Orbán, so much so that, even during preliminary talks between Hungarian ministers and automotive executives from Germany, the former sometimes suggest which local companies (close to Fidesz) should be used to construct or supply the investment project.
In response to these accusations, HIPA told Investment Monitor: "Foreign investors are managing their entire business procedures independently, hence the selection of their suppliers is based on their sovereign decision."
Investment Monitor reached out to Daimler, Audi, BMW, and Opel for comment on this subject, but did not receive a response beyond a Daimler spokesperson elucidating that the company "doesn't tolerate corrupt behaviour of its employees, business partners and customers". Nor did Investment Monitor hear back from the Hungarian Ministry of Economy on this topic.
"These issues of subcontracting are well known but difficult to prove, often because backchannel negotiations between German investors and the Hungarian government are not made public," says Lorman. "[In short], favoured companies tend to win in Hungary when it comes to these opaque subcontracts and government subsidies. This happened before Orbán's rule too, but it has arguably become worse under him.
"For Hungarian citizens, the idea that someone makes a lot of money by being close to the government is just seen as the standard way in which business operates, and this dates back to decades of Communist rule in Hungary. Whereas I think, in the UK and in the US, we have taken the somewhat illusory, romanticised view that British and American businessmen can flourish without jumping into bed with politicians."
How foreign investors have accommodated Orbán
It is worth mentioning that the ten business elites closest to Fidesz have won public procurement contracts worth nearly $8bn since Orbán assumed power in 2010, according to a 2018 report from Reuters.
"And, because bureaucracy has always been politicised in Hungary, it is quite easy to find explicit and implicit links between foreign investment and the local political system," says Lorman.
"I mean, merely the location of the many German projects is telling, since the Hungarian government directs investment into pro-Orbán districts – but, once again, it is worth noting that we have seen this happen to foreign investment to Hungary before Orbán's rule too."
Similar dynamics can be observed in Hungary's advertising sector, which the Orbán regime is accused of weaponising in order to boost pro-government media and starve out independent outlets, says Edit Zgut, a researcher at IFIS at the Polish Academy of Sciences.
For example, one of Hungary's opposition newspapers, Magyar Hang (which has to be printed in Slovakia since no company risks printing it in Hungary), has been excluded from some of Hungary's marketplaces, while businesses owned by its senior staff have been under regular investigation by the tax authorities, she adds.
Although Magyar Hang has an ideal audience for German automotives, the paper has no chance of attracting advertising from the German car industry due to the informal power exercised by the government.
"We still don't know if this is because of direct pressure from Orbán, or just that the car industry is self-constraining itself deliberately," says Zgut. "What we know for sure is that Orbán's capture of the state and economy in an informal way (with the help of his oligarchs and family members) leads to a huge chilling effect."
This exemplifies a point made by Lorman, who contends that many businesses in Hungary, foreign or not, have also forged relationships with Orbán, both out of self-survival and mutual benefit.
Martin reinforces this argument. "What is happening across the economy is that Orbán has established a semi-autocratic regime using practices that Transparency International denounces, and many actors in the economy [domestic and foreign] willingly accommodate this new normal [under Orbán]," he says.
Why Germany is drawn to Hungarian automotives
It must be said that there are extremely good reasons for German car giants to be in Hungary, which boasts strong economic fundamentals.
A BMW spokesperson told Investment Monitor: Debrecen in Hungary is the geographically ideal location to expand the BMW Group production network. The excellent infrastructure with good logistical connections and proximity to our established supplier network were decisive reasons for the choice of this location. The skilled local labour force was another important advantage." The spokesperson also cited Hungary's EU membership and "close economic ties with European and German industries for many years".
A Daimler spokesperson shared with Investment Monitor very similar economic reasoning with regards to the company's Hungarian investments, adding that "Daimler is politically neutral as a global economic enterprise". Interestingly, neither BMW or Daimler mentioned the enormous subsidies handed to them by the Hungarian government over the years. Audi and Opel did not respond to any of Investment Monitor's e-mails.
"Major car companies tend to remain studiously non-political, they just do not comment," explains Lorman. "They remain very strictly focused on a professional relationship." Publicly, German automotive companies will not criticise the Hungarian government, and they are not interested in influencing politics beyond that which facilitates business, he adds.
Are German companies turning a blind eye to corruption?
Despite their apolitical façades, foreign investors have an unintentional political impact – and sometimes an intentional one too, behind closed doors.
"The problem is that these headline, high-profile German investments to Hungary are never apolitical, no matter what those in the industry at a senior level may seek to claim," says Professor Peter Wells, director of the Centre for Automotive Industry Research at Cardiff Business School. Indeed, one could argue that major foreign investments rarely are, whatever the sector.
"In the case of Hungary, they enable the entrenched political regime to bolster its legitimacy [and] probably reduce the ability of the EU to exert political pressure on the regime to embrace much-needed social and political liberalisation," adds Wells. "It is hard to reconcile such investments with corporate claims for ESG responsibility. The questions around [contract] transparency and the potential for corruption with these investments are difficult to prove, but the German manufacturers have put themselves in a position where they are vulnerable to such accusations."
Lorman believes that if there is going to be any ethical leadership among German companies in Hungary, it would have to come from the German government, but Berlin has provided little resistance to Orbán, he adds. How come?
"The complexity and mutual benefit of German-Hungarian relations is one of the main reasons the EU has tolerated Orbán's erosion of democracy for so long," explains Oxford University's Garton Ash.
Orbán goes out of his way to give German car companies what they want, but there is also the historic gratitude for the role of Hungary in bringing down the Berlin Wall, he adds. Indeed, BMW's brief statement to Investment Monitor took the time to state: "Hungary played an important role in German reunification and European unification. The country consequently has tremendous significance for the EU and Germany."
Garton Ash goes on to explain: "There is the fact that Orbán has been, until this year, a very helpful player for Germany in [the EU, especially with regards to the] European People's Party. There is also the ideological sympathy from the Christian Social Union [CSU] in Bavaria for Orbán's position on immigration, [and] don't forget that German automotives are major contributors to the CSU and Germany's [long-term ruling party], the Christian Democratic Union."
The fact that Germany's top choice, Ursula von der Leyen, is now president of the European Commission is thanks, in large part, to Orbán's support. Moreover, Fidesz defends the interests of German car manufacturers in the European Council, as a former senior Hungarian government official told Direkt 36, and in 2019, the Orbán government went on a military spending spree through Germany.
"Despite their differences, Orbán has always made sure to get on very well with [former German chancellor] Angela Merkel in public," explains Lorman. "Hungary has to be very careful when testing the boundaries of Germany's patience – but, on the other hand, Orbán is also quick to push back any time Germany is seen as overstepping."
The unsavoury reality of EU politics and globalisation
German automotive giants owe their economic success, in great part, to the EU. Therefore, by indirectly or directly supporting Orbán – who, as Politico puts it, "broke the EU and got away with it" – do they not endanger the union's unity, free market and existence, and therefore their own interests?
On the other hand, for all Orbán's anti-EU rhetoric, he does not want the EU to collapse, and with it, the enormous economic resources provided to Hungary, says Lorman.
However, Orbán's desire to remain in the EU is no guarantee of stability – quite the opposite. "Orbán is the great ideological alternative inside the EU, as exemplified by his infamous 2014 speech on illiberal democracy," says Garton Ash. "What he actually said was: I think it is compatible with our EU membership to be an illiberal state built on national lines. So he is saying, we are going to untether EU membership from being a liberal democracy; and if that is not a frontal challenge to the future of the EU, I don't know what is."
Orbán knows that one of the reasons it is so hard for Brussels to confront Fidesz is because it would also have to clamp down on Orbán's allies in Poland (PiS), Italy (Salvini) and others. "That is a huge can of worms, which is why implementing the EU Rule of Law mechanism has moved so slowly," says Lorman.
Thus, as Orbán hollows out the EU's democratic integrity, foreign investors from the union's most powerful (and founding) democratic nation are both turning a blind eye and accommodating his regime.
"The multinationals in Hungary do not seem to serve as any kind of check to the government in any respect for the rule of law [and anti-corruption]," says Martin, "but at the same time should they be the propagators of the rule of law and democracy?"
One of the key problems is that, if large multinationals were to become more ethical in their foreign ventures, they would also have to do so across the board. "Hungary is fully aware that it is very unlikely that German companies that do business in China are going to complain much about Hungarian politics and practices," explains Lorman. "Because ultimately, that would leave themselves open to allegations of hypocrisy and set a dangerous precedent."
This also withholds the German government, and many others. For example, the late 1990s saw the UK Labour government attempt to raise a more ethical economic foreign policy. The idea was quickly dropped, however, when Labour realised that there were too many compromises to be made.
"It would cause major problems to Germany's wider economic relationship around the world if foreign investment became more politicised, as it would raise ethical questions about [doing business with] China, and about abuse of government power in the free market," adds Lorman.
One has to remember just how integrated the global economy has become, especially in the automotive industry, which is extraordinarily competitive and international. Almost every single major manufacturer is present in China or Asia. However, the majority of the world's population live semi-democratic or non-democratic countries, so, as Lorman puts it, car companies simply cannot prosper by ignoring them.
Is globalisation stuck in ethical inertia?
In short, the current dynamics of globalisation mean that politicians and CEOs in the heartlands of liberal democracy have little choice but to continue doing business in undemocratic countries, even when their investments benefit autocratic regimes – intentionally or not.
This is the crux of what is arguably one of the most important dilemmas for the global ESG agenda, in both the public and private realm. Can no moral line be drawn for foreign investment? Garton Ash says there can be. "There has to be some limit on how apolitical [Western] companies can be, especially for German companies given the relationship of German business to the Nazi regime," he says. "There has to be some ethical code.
There has to be some limit on how apolitical [Western] companies can be. Timothy Garton Ash
"And I don't think it is good enough for Western companies in China to say: 'Well, there is no forced labour in our factories' – but just up the road, there is forced labour and concentration camps."
Leaked government documents show that more than one million Uyghurs – a Muslim minority group based in China's Xinjiang region – have been detained in extrajudicial 're-education' facilities since 2017. Beijing denies the allegations. In late 2020, Volkswagen told the BBC that it had 'no forced labour' at its Xinjiang plant.
"We have reached such a level of dependency and interrelation with China," says Lorman. "So, yes, every time the White House has a conversation with the Chinese government, the human rights and the Uyghur question is raised – but moving beyond words is very hard."
"We would have to inflict serious economic pain on China in the hope that the Chinese government will improve human rights, and this would also cause tremendous damage to the West. Joe Biden would have no chance of being re-elected if he said: 'I'm going to cause an economic recession to defend the Uyghurs'."
The dark truth is that today's form of globalisation lends itself to widespread ethical inertia. If Western governments or CEOs imposed higher moral standards to their trade and foreign investments, it would very likely lead to global economic disruption and divestment – in short, a global economic recession – and therefore quite possibly a global military conflict too.
"Globalisation has a built-in resilience to change and works best when most of us just focus on doing our shopping," says Lorman. "Every country on this planet is dependent on it for its political stability." In other words, economic relations between the world's largest economies have become so deep that they act as guarantors of global peace.
However, as the cases of Hungary and Xinjiang show, they also act as a breeding ground for undemocratic regimes and practices. Will this actually maintain the stability of international relations over the long term? Therein lies one of humanity's biggest gambles. The stakes are existential.