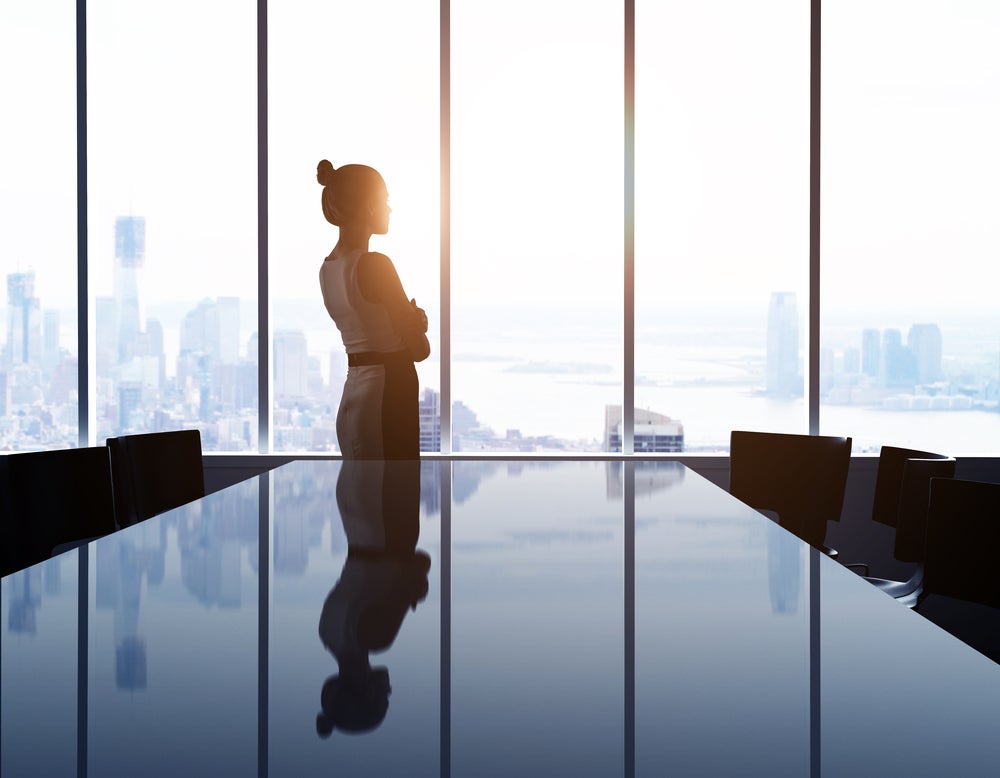 Investors backing businesses founded by women is integral to the targets identified in the fifth UN Sustainable Development Goal (SDG) – gender equality and empowering all women and girls by 2030 – but it also presents a business opportunity for investors looking for projects that generate solid returns.
"Women-led businesses regularly outperform other businesses, meaning excess returns for the investors, and they tend to reach these top echelons of performance in a more capital-efficient way," says Claire Trachet, founder and CEO of the diversity-focused advisory company Trachet Consulting. "On top of this, their businesses tend to be less volatile during crisis, something we have seen countless times in the businesses we advise."
Although a focus on gender equality is shown to make investments more profitable, only a small percentage of the total capital invested in venture-backed start-ups goes to companies founded solely by women.
"Women entrepreneurs unfortunately face obstacles, even today," says Bahar Tomek, founder of We Are The Change, an initiative focusing on supporting women's leadership and entrepreneurship. "[These obstacles include] family pressures, instability in their economic income, social pressures and personal identities… [Women are] are also less likely to seek and obtain financing."
How is venture capital backing female-founded companies?
Data from Pitchbook shows that only 2% of the total capital invested in venture-backed start-ups in the US went to companies founded solely by women in 2021, up from 1.7% in 2008. In Europe the figure is lower, at 1%, down from a high of 2.7% in 2008.
Although the percentage of venture capital funding going to companies founded solely or co-founded by women remains low compared with the figure for companies founded solely by men, data shows that the capital invested in companies co-founded by females has been increasing , with 2021 being a record year for both Europe and the US.
Female entrepreneurship is on the rise globally, according to Rina Bardic, a director at PwC in the government and public sector. "Women-owned businesses are making tremendous strides in sectors as diverse as health, digital technology, agriculture, transportation and clean energy, and this is very encouraging," she says.
Indeed, women-owned businesses are making strong progress in several sectors, often with the backing of venture capital. More specifically, data from Pitchbook shows that the bulk of this capital has been in invested in software companies founded or co-founded by women both in the US and Europe since 2008, followed by pharma and biotechnology.
Lena Jüngst, female co-founder of start-up Air Up, says there needs to be a push for more women coming into the start-up scene, regardless of the development phase of the company, be it local, regional or international.
London, Berlin, Paris, Tel Aviv and Barcelona rank as the top cities for headquarters in terms of capital invested in companies founded or co-founded by women, according to Pitchbook data. As for the US, the top cities are San Francisco, New York, Boston, San Jose and Los Angeles.
Women still have to break down the biases
Female business-owners represent untapped potential that could bring significant growth to the global economy, according to the Alison Rose Review of Female Entrepreneurship report, which states that up to £250bn ($327.33bn) could be added to the UK economy alone if women started and scaled up businesses at the same rate as men.
"After decades of working with female business-owners and coming from a minority background myself, it is clear that there are many barriers that still need overcoming for this potential to be realised," sars Sarbjit Hear, founder of Udana Consulting, a bespoke consultancy and coaching company for female business-owners.
Hear adds that women are lagging behind their male counterparts when it comes to access to funding, and they are still bearing the lion's share of home care responsibilities, especially in minority backgrounds.
Trachet says that social models are still significantly biased against woman and minorities, be it through lower salaries, a slower-moving career path, a lack of access to C-suite or board positions, or receiving fewer and smaller investments. "There is no chance of reaching a more balanced set of opportunities for women and men without making conscious choices to start with," she adds.
Jaebadiah S Gardner, founder and CEO at international real estate investment and development company GardnerGlobal, shares this view about making conscious choices. More specifically, he says that when investing or hiring, a company should seek out women or minority-owned companies in order to ensure that opportunities are given to people from all backgrounds.
Backing female-owned companies is key in FDI
"A safe, open and inclusive society, in other words the liveability factor, plays a huge role in [site] selection and foreign direct investment [decision-making]," says Bardic. "Promoting female entrepreneurship tends to send the right signals to the markets when it comes to promoting the openness and the liveability aspect of an FDI destination."
She adds that institutional investors are "return driven", but they also have other corporate metrics that often relate to the SDG targets. [Institutional investors are] not investing enough [in female entrepreneurship]. They may be promoting it, but it would be great to see that translated into a balanced portfolio or even a better balance of senior team members within their own organisation," says Bardic. "The next generation of talent is gravitating towards organisations that they feel have the same values [as they do]."
Backing female entrepreneurs and women-owned businesses should be at the forefront of the agendas of institutional investors and those involved in any FDI decision. However, for better results, such investors must go deeper. They should also focus on hiring and maintaining talent from diverse backgrounds, supporting socio-economic diversity, increasing the number of women in leadership positions, promoting gender equality, boosting the financial inclusion of women and providing all the assistance needed for female employees and female business-owners to thrive. Nevertheless, working towards gender equality should not involve backing poorly run businesses just because they are led by women. Such tokenism benefits no one. It is about giving people a fair shot and acknowledging that biases run deep within businesses and institutions all around the world.