A feeling of doom and gloom has surrounded British cities in recent years. The UK's FDI attractiveness has suffered following the 2016 Brexit referendum, with project numbers dropping by 18.2% between 2016/17 and 2019/20. Following December's Brexit trade deal, all British cities are expected to be negatively affected by higher trade costs and increased red tape between the UK and the EU. The national economy has been further hit by the fallout from the Covid-19 pandemic, with urban areas particularly vulnerable given their population density, crowded living conditions and high number of service industry workers that rely on face-to-face interactions.
However, while British cities are facing unprecedented challenges, there are also opportunities to reconsider how to make their economies more resilient and sustainable for the future. A recent announcement from the OECD suggested that the UK economy's post-Covid recovery will be better than previously thought. As a result of stimulus measures and swift vaccine roll-outs, the OECD changed its original growth projection of 5.1% in 2021 to 7.2%. With this in mind, Investment Monitor has been profiling various UK cities in its Future of British Cities series. To complete the series, our data experts have compiled a ranking to benchmark the economic potential of UK cities.
London excels in productivity but gap is closing on innovation
London heads Investment Monitor's UK Cities Scorecard. The UK capital is an undoubted global hub for business with approximately 60 companies registered in London per 1,000 residents. The city attracts businesses of all sizes, with 20.5% of large UK companies based there. London is also home to a larger proportion of medium (18.7%), small (16.6%) and micro (19.6%) businesses than any other city, helping it cement its status as the UK's top SME destination. According to figures from London & Partners, businesses benefit from access to a workforce of more than four million people, including 46,000 tech companies supporting 240,000 jobs in an ecosystem worth an estimated $44bn.
How well do you
really

know your competitors?

Access the most comprehensive Company Profiles on the market, powered by GlobalData. Save hours of research. Gain competitive edge.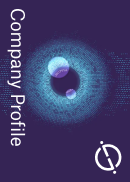 Company Profile – free sample
Thank you!
Your download email will arrive shortly
Not ready to buy yet? Download a free sample
We are confident about the unique quality of our Company Profiles. However, we want you to make the most beneficial decision for your business, so we offer a free sample that you can download by submitting the below form
By GlobalData
In addition, the UK capital recorded the highest amount of gross value added (GVA) of all cities analysed, and more than double that of its closest competitor Birmingham. London's high weekly earnings signal greater purchasing power for potential investors while rising house prices encourage consumer spending and lead to higher growth, further bolstering the city's economic potential.
Analysis from Investment Monitor shows that while London remains the UK's economic centre, other cities are closing the gap across several metrics. London is eclipsed when it comes to regional R&D spending by the South East region, which includes Oxford, Reading and Brighton. The city also trails Cambridge, Oxford and Portsmouth in terms of the number of patents recorded per 100,000 people.
In terms of manufacturing GVA, the city ranks just 46th out of the 50 cities analysed with Birmingham recording the highest level, followed by Huddersfield and Coventry. London also falters in terms of connectivity, with the lowest average download speed of all cities analysed, and places 30th for the number of infrastructure projects recorded per 100,000 people.
Oxford solidifies its tech hub status
Oxford ranks second in Investment Monitor's UK Cities Scorecard. Home to the University of Oxford, the oldest university in the English-speaking world, the city benefits from access to a highly skilled talent pool. Oxford has one of the highest numbers of universities per 100,000 residents compared with the other locations analysed with 2.6, which includes Oxford Brookes, one of the leading young universities in the UK for teaching and research. The city also has one of the country's lowest unemployment rates at 2.8%, significantly lower than London's 5.6%.
There are 53 companies located in Oxford per 1,000 people including a high concentration of technology-based businesses focused on global innovation. Several initiatives have been implemented by the city council and universities to support businesses, including Oxfordshire Business Support, Oxford Foundry, Oxford Startup and Oxford University Innovation. According to Oxfordshire Local Enterprise Partnership, the region has the highest intensity of university spin-out companies in the UK while the University of Oxford generates more spin-outs than any other British university. The region also had the highest R&D spend of all those analysed, highlighting its scientific and research potential.
While London remains the UK's economic centre, other cities are closing the gap across several metrics.
Edinburgh among the most resilient post-Brexit
Edinburgh places third in the UK Cities Scorecard. The Scottish capital fared particularly well in the New Statesman's Brexit Vulnerability Index, which aggregates employment, trade, population and funding statistics across the UK's local authorities to identify which areas will be most impacted by Brexit. On a scale of most to least vulnerable, the city of Edinburgh ranked 345 out of 379 locations. The index estimated that up to 47% of the city's trade-oriented jobs could be affected by a change in the volume of trade in goods with the EU, less than the British average of 52.8%. In terms of trade, 44.4% of British exports went to the EU in 2017, substantially lower than some 37.6% of Edinburgh's exports. The city also benefits from having a relatively young population, with 32% of its residents aged 50 or more, compared with the UK average of 37.8%, meaning it may be less dependent on a younger migrant workforce.
Edinburgh recorded the fourth-highest GVA across all industries behind only London, Birmingham and Leeds. The city also had the highest GVA per hour worked outside of locations in south England, with £43.90. In addition, Edinburgh benefits from a low unemployment rate of 3.1%, ensuring economic stability.
Cambridge leads in innovation
Cambridge comes first in the UK Innovation Cities Scorecard. With the University of Cambridge at its heart, the city is known as global hub of research, innovation and technology. The so-called 'Cambridge phenomenon' has facilitated inward investment, created jobs and brought prosperity throughout the region. It is home to the Silicon Fen, a large cluster of high-tech businesses focused on software, electronics and biotechnology including semiconductor giant ARM and multinational pharmaceutical company AstraZeneca. The highest number of patents per 100,000 people were recorded in the city in 2019, cementing its status as an innovation hub. Cambridge also has the highest number of universities per 100,000 people with 3.21.
Liverpool's infrastructure is miles ahead
Liverpool ranks first in the UK Infrastructure Cities Scorecard. The city attracted the highest number of infrastructure projects per 100,000 people between 2016 and 2020 out of all locations analysed. Liverpool is home to a £3.47bn maritime economy as well as the logistics, warehousing and supply chain operations of some of the world's leading companies including US-based multinational car manufacturer General Motors, Spain-based electric utility company Iberdrola and Denmark-based shipping giant Maersk. Investors benefit from access to advanced ports and logistics infrastructure as well as ten motorways within 16km, ten rail-linked terminals and an international airport offering direct flights to 200 destinations. Not only that but the city is also investing in digital infrastructure with plans under way to install a 220km ultra-fast digital network. The project aims to create new jobs and attract industries and businesses to the region as well as generate £1bn for the local economy.
The UK economy still faces a huge challenge to recover from the perfect storm of Brexit and Covid-19. Following multiple lockdowns and new border controls caused by Brexit, UK GDP is 8.7% smaller than it was pre-pandemic, meaning the country may face a longer recovery than other major economies. As the vaccine roll-out continues and restrictions are further eased, UK cities must adapt to safeguard their economic strengths and ensure a sustainable future.
While London remains the UK's investment hub, the city is also among the most exposed post-Brexit given its reliance on EU trade and large EU population. In this period of transition, the cities closing the gap on its economic success may gather more pace.
Methodology
To compile the UK Cities Scorecard 2021, Investment Monitor has scored UK cities on 18 indicators. Each indicator has been given a weight based on its relevance to the economic health of the top UK cities, which are added together to make the final score. Sub-scorecards have also been created:
UK Innovation Cities Scorecard, which includes: number of universities per 100,000; R&D spend per city; Number of patents, city per 100,000 (2019).
UK Infrastructure Cities Scorecard, which included: number of infrastructure projects per 100,000 people.
UK SME Cities Scorecard, which included: proportion of UK micro companies; proportion of UK small companies; proportion of UK medium-sized companies.
Indicators
Number of universities per 100,000 population
Proportion of UK's micro companies, 2020
Proportion of UK's small companies, 2020
Proportion of UK's medium companies, 2020
Proportion of UK's large companies, 2020
Number of companies per 1,000 population, 2020
Weekly earnings by place of residence, 2020
Weekly earnings by place of work, 2020
Gross value added (all industries), 2018
Gross value added (manufacturing), 2018
Gross value added per hour worked, 2018
Unemployment rate, 2018
Population, 2019*
Regional R&D spending (€m), 2018
Average download speed (Mbit/s), 2020
Infrastructure projects per 100,000 population, 2016–20
Nationwide house price index, Q4 2020
Number of patents per 100,000 population, 2019
Brexit Vulnerability Index 2020 score
*used only in per capita calculations, does not carry weight
For more of Investment Monitor's coverage of the UK's cities, read through our Future of British Cities series: