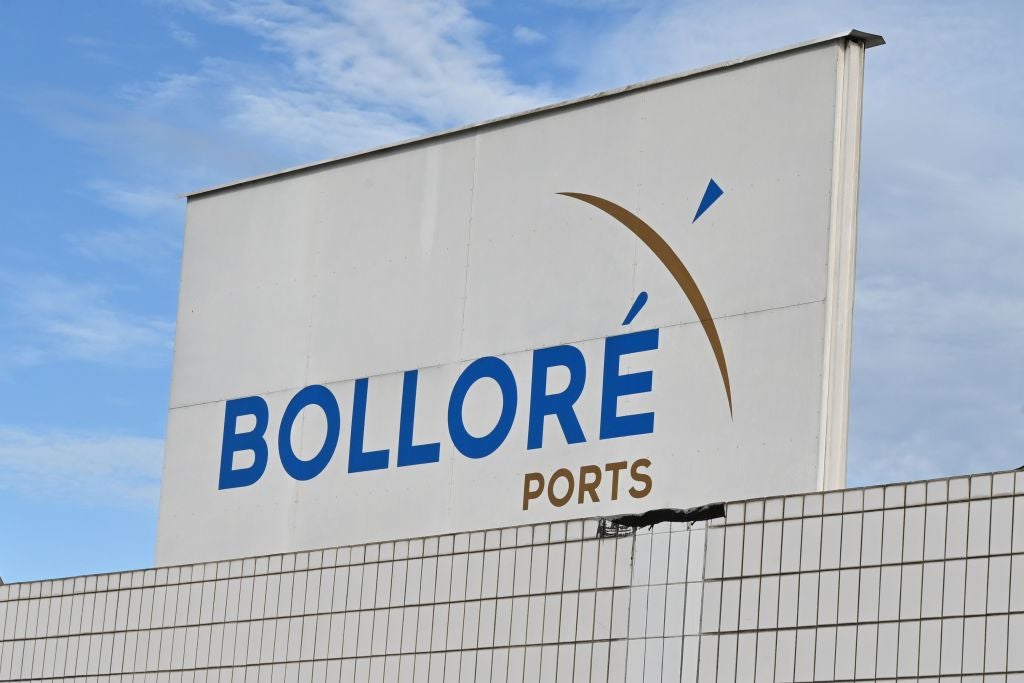 In the centuries when Europe's colonial powers rose to prominence, beginning in the 15th century, the UK and France ruled over more than 95% of the African continent, with the UK colonising 22 states and France 20. France primarily colonised North Africa, parts of West Africa and much of central Africa, while the UK took control of the east and south. Further colonialisation from Germany, Portugal, Spain and Italy brought with it yet more enforced European culture and influence to the continent.
After many years under the influence of distant powers, almost all of these countries have gained full independence, yet North Africa continues to be a hub for France-based investment, despite bouts of simmering tension. So why is France so reluctant to let go of its ties to the region? Why do former colonies seem to feel a degree of loyalty to their former powers? And what impact could France have on North Africa's future economic status?
Morocco – a stable environment for French FDI
Morocco is a leading source and destination market for foreign direct investment (FDI) in North Africa. The country benefits from political stability, solid connectivity and close geographical proximity to Europe. Morocco places a high level of importance on its FDI performance and has put numerous economic development plans in place to encourage international investment.
Marie Françoise Marie-Nelly, World Bank country director for the Maghreb region, says: "Morocco has made significant economic and social progress, which has raised the aspirations of Moroccans, especially its young people. The government has launched ambitious plans to meet these aspirations, and these efforts will receive the full support of the World Bank Group."
These initiatives have paid off, with Morocco attracting $1.7bn (Dh17.15bn) of FDI in 2020 despite the Covid-19 pandemic. France was the top international investor in the country in the year, representing 31.4% of all FDI, followed by the United Arab Emirates (20.9%) and Spain (8.4%). Moroccan-French bilateral relations appear to be untainted by the past, with the French Foreign Ministry recently proclaiming: "Morocco is a great country and a friend of France with whom Paris maintains an exceptional partnership." It added that Morocco "is a crucial partner of the EU".
Likewise, the French Ministry for Europe and Foreign Affairs states: "France remains the leading foreign investor in Morocco. With more than 900 subsidiaries of French companies, Morocco is the leading destination of French investment on the African continent. It is noteworthy that 33 of the 40 companies listed on France's CAC 40 stock market index are present in Morocco."
Tunisia – struggling for investment and keen to strengthen relationships
In October 2019, French President Emmanuel Macron stated: "Tunisia is a priority for France and our relations are very strong." This is just as well, as global FDI to Tunisia has gradually decreased over the past decade and the country is struggling with high unemployment levels. As a result, it remains heavily reliant on international investment for its economic prosperity.
France was by far the largest foreign investor in Tunisia in 2020, with a capital investment of $164m (€156.28m). Italy, Luxembourg and Germany ranked second, third and fourth, respectively, with a combined total of $133.8m. Buoyed by this, Tunisia is now taking a direct approach to France to bring in more investment.
In February 2022, Tunisia's Foreign Investment Promotion Agency (FIPA) held a forum for Tunisian expats living in Paris to encourage them to start businesses and invest in their home country. Tunisian Defence Minister Imed Hazgui and French Defence Minister Florence Barley explained in mid-2020 that they were satisfied "at the current state of relations between Tunisia and France" and pledged "to further develop these relations with the aim of developing a joint long-term plan".
Outbound North African investment into France
The relations between North Africa and France are not totally one-sided, as the 2021 annual FDI report from French investment promotion agency Business France highlights. The report shows that France was the leading European recipient of job-creating investment from the North African countries in 2021, attracting 60% of North African projects in the continent.
When looking at Morocco and Tunisia in isolation it is evident that both countries continue to invest heavily in their former coloniser. France recorded 37 FDI investments from North African countries in 2021, of which Morocco was responsible for 15, marking a 150% increase from the previous year. Moroccan investments also accounted for half the number of jobs created by North African countries in France. In terms of project numbers, Tunisia was the leading North African investor in France, with 17. In contrast, the number of jobs created by Tunisian companies were almost 40% lower than those created by Moroccan organisations.
North African countries seem to view France as a gateway to the wider European market, but it is also a market they often share a language and cultural affinities with, making it an ideal stepping stone to international expansion.
Côte d'Ivoire – reliant on French investment but looking to diversify
Côte d'Ivoire boasts the strongest economy of the Economic Community of West African States. The country attracted $509m (CFA Fr3.18trn) of FDI in 2020, which as expected was a sharp decline from pre-pandemic levels. As with Morocco and Tunisia, France was the leading global investor in Côte d'Ivoire, followed by Canada.
Several high-profile France-based investments have boosted the local economy, such as the construction of a $476m container port terminal by logistics company Bolloré. FDI is set to play a key role in Côte d'Ivoire's future, with initiatives such as the new National Development Plan (2021–25) put in place to enhance capital development and move the country "towards more effective and participatory governance".
Côte d'Ivoire's capital, Abidjan, also hosted the first Bpifrance event dedicated to Africa in June 2021. It aimed to promote new economic collaboration between France and Africa, hosting an array of panel sessions and business-to-business meetings. Some 350 French economic operators participated in the event and are now reported to be exploring which sectors they can invest in.
Over the years France has, somewhat controversially, provided debt relief to Côte d'Ivoire. In April 2022, it was announced once again that France's development agency would invest $72.5m by early 2027 to increase sustainable cotton production in the country. French Economy Minister Bruno Le Maire announced that the programme will benefit the local economy by working with 120,000 local cotton farmers, and it precedes a similar initiative to aid the country's growing cocoa sector. Although such support is needed in Côte d'Ivoire, some are voicing worries that the country is becoming over reliant on this assistance, claiming that it will struggle to carve out independence from France if it continues to depend upon it so heavily.
Will trade remain strong between France and its former colonies?
In April 2022, Macron was re-elected as President of France with a 58% majority vote. It is not yet clear what plans are in place to strengthen relations with former African colonies, but successful trade links with these countries is of high economic importance. France has already expressed an interest in diversifying and investing in Africa's growing renewable energy and mining sector, although it is looking further afield from its traditional Francophone countries, with Nigeria expected to be on the receiving end of considerable French investment. This acts as a reminder to former African colonies that an over-reliance on French trade and FDI is not healthy, and a trap they should be looking to avoid.