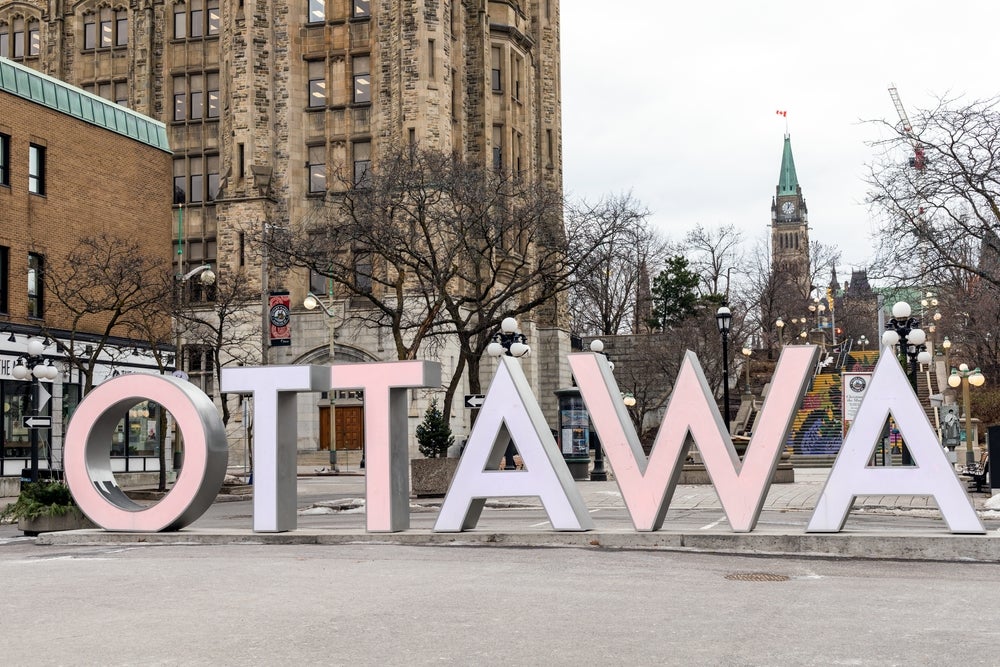 In essence, the very words 'capital city' highlight the central role a location plays within its country. A capital city should be a hub for numerous industries and large-scale economic activity, as happens in the likes of London, Paris, Tokyo, Seoul, Riyadh, Cairo and so on. A capital should also be expected to attract the lion's share of a country's FDI. However, this is not always the case.
The aforementioned capital cities are the key economic drivers for their respective countries. International companies flock to these locations en masse, creating specialised industry clusters, which in turn encourage yet more foreign investment. In contrast, there are other capital cities that struggle to reach peak status within their home country. These locations have become the forgotten capitals of FDI.
Ottawa struggles amid strong Canadian offering
Canada has long attracted stable foreign direct investment (FDI) inflows thanks to its business-friendly environment, talented workforce and impressive infrastructure links, not to mention its proximity to the US. However, it is Canada's most populous city, Toronto, that has become the country's hub for FDI, and not capital city Ottawa. Indeed, Ottawa is surpassed when it comes to attracting foreign investment by not only Toronto, but also Vancouver, Calgary and Quebec.
Toronto was the only Canadian city to feature in top 20 shortlisted locations for Amazon's prestigious HQ2 project, worth an estimated $2.5bn. Vancouver has also attracted the attention of the e-commerce giant, which has signed a deal to lease the city's largest area of office space, a transaction that reduced the city's projected office vacancy rate by 2%. The investment will create an estimated 3,000 new jobs, and will see other investors eyeing Vancouver more favourably. This mega-investment (and the subsequent follow-up FDI) is something that Ottawa desperately needs.
At the time Amazon's investment was announced in Vancouver, in 2019, Ottawa's office space had a higher vacancy rate than both Toronto and Vancouver combined, and its rent was on average nearly 40% less expensive. This poses the question: what are the key economic drivers companies consider if high vacancy rates and low rental costs cannot entice them?
How well do you
really

know your competitors?

Access the most comprehensive Company Profiles on the market, powered by GlobalData. Save hours of research. Gain competitive edge.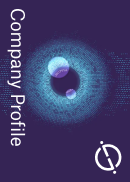 Company Profile – free sample
Thank you!
Your download email will arrive shortly
Not ready to buy yet? Download a free sample
We are confident about the unique quality of our Company Profiles. However, we want you to make the most beneficial decision for your business, so we offer a free sample that you can download by submitting the below form
By GlobalData
If it is a skilled workforce and access to a solid customer base, then Ottawa is also well-positioned to meet this criteria.
The city offers a talented workforce of more than 750,000 people and is keen to establish itself as a centre of telecommunications expertise. The city's investment promotion agency, Invest in Ottawa, refers to the capital as "one of the hottest and most diverse tech hubs in North America" and highlights the benefit of its geographical position as gateway to other key markets. Real estate and investment company CBRE reports that there are nearly 20 million people within a 400km radius of Ottawa, compared with ten million for Montreal and 15 million for Toronto, highlighting the potential the city has to offer both in terms of labour force and proximity to customers. However, the data shows that the capital is struggling to match the allure of its Canadian counterparts.
Jerusalem stays in Tel Aviv's shadow
In spite of the near-constant instability and conflict in the country, Israel has managed to carve a niche for itself as a 'start-up nation' and now boasts the world's highest number of start-ups as well as the highest level of venture capital per capita. The country has witnessed stable economic growth since the early 2000s and increasing levels of FDI since 2015 (until the interruption of Covid-19).
Jerusalem, Israel's capital, unquestionably stands out as its religious focal point, but it is Tel Aviv that has been the main beneficiary of the country's economic upturn.
Tel Aviv and its surrounding areas are now home to more than 50 tech unicorns (privately held start-ups with a valuation of more than $1bn), including the likes of Gong and Ocra Security. The city has also been favoured by a host of Fortune 500 companies, with PayPal opening a fraud and risk detection centre there, and Facebook opening an office, followed by a 'Playground' in 2019 to serve as a bridge between global customers and local start-ups.
Tech giant Microsoft's presence in Tel Aviv is another example of just how strong the city's lure is to multinationals. The company has been steadily investing in Tel Aviv over the past few years and recently opened a mega-campus in Herzilya, (located in the northern Tel Aviv district) with plans to create 2,500 new jobs.
Michal Michaeli, director of international economic development at Tel Aviv Global, a municipal department of tourism in the city, outlines the importance of Tel Aviv in Israel's tech sector in particular. "It is really outstanding how Tel Aviv is so central," he says, adding that the city "has 20% of the tech workforce in Israel and is creating 50% of the activity in fundraising and exits. In a word, it is mind-blowing."
Jerusalem has attempted to distance itself from ongoing and unresolved political issues facing Israel, and has made efforts to modernise its image as an up-and-coming tech powerhouse. However, with so much attention (and investment) being lavished on Tel Aviv, Jerusalem has its work cut out.
Justin Taub, managing partner of Hetz Ventures, a venture capital firm focusing on early-stage Israeli start-ups, says: "Everyone knows that Tel Aviv is the heart of the start-up nation, but the data shows that more than 50% of all funding goes to companies in Tel Aviv, while no other city even gets close to 10%. Jerusalem-based companies represent just 3% of investments now."
In the past, many companies have not considered Jerusalem a desirable FDI location, due mostly to the instability associated with the city. However, there are signs that it is slowly beginning to emerge from Tel Aviv's shadow. In 2021, multinational technology company NVIDIA Corporation announced plans to recruit across multiple Israeli sites, including Jerusalem, while Microsoft, even with its foundations in Tel Aviv, is reported to be showing an interest in Israel's capital city. The company confirmed it will establish a new development location by the end of 2022 and is keen to tap into the talents of "under-represented sectors, such as ultra-orthodox Jews and Israeli Arabs".
Istanbul (not Ankara) for Turkish FDI
Turkey undoubtedly has many favourable qualities to entice investors. It offers a large working population, access to natural resources, strong infrastructure and close proximity to several key international markets. Its geographical position has allowed the country to market itself as 'where East meets West', offering multinational companies the best of both worlds.
Turkey's most popular source countries for FDI are the US, the UK and the Netherlands. As of 2020, Netherlands-based FDI into Turkey had reached $25.7bn, equating to almost 16% of the country's total FDI inflows. Despite the country's rich promise, FDI into Turkey peaked in 2015 and has since been in decline. Figures for 2020 show a 58% drop from the 2015 peak, and a decrease of 15% from 2019.
The country has endeavoured to attract more global companies, with a focus on financial services, energy, manufacturing and, more recently, defence operations. Yet Ankara, Turkey's capital and second-largest city, has largely failed to attract the interest of investors.
In 2015, Nurettin Ozdebir, the head of Ankara's Chamber of Industry, told local news service Anadolu Agency: "Ankara is becoming a centre for high technology, with local innovation exceeding that of Istanbul."
Seven years on, it should therefore be possible to see signs of Ankara challenging Istanbul's supremacy for investment attraction. However, there is little evidence of this.
Istanbul, Turkey's most densely populated city, continues to attract the bulk of the country's investment. Coca-Cola maintains its local country headquarters in Istanbul, Swedish telecom company Ericsson recently opened a new research lab in the city and Germany-based food delivery company Delivery Hero chose Istanbul as the location of its new tech hub in September 2021. The company's chief executive officer, Christian Hardenburg, explained the investment will create 1,000 new jobs, adding that the opening of the new hub will enable the company to "accelerate global innovation plans, tapping into a vibrant tech scene and large talent pool".
Such an investment would have been welcomed in Ankara, given its desire to be recognised as a technology hub. Ankara has the highest percentage of high-tech sector employment in Turkey at 2.48% and more than 240,000 university students. In addition, more than 50% of Ankara's population is under the age of 32, allowing for an abundance of labour for future projects.
Turkey appears keen to pick up momentum when it comes to attracting foreign investment, and held a round-table with the senior executives of large US-based companies in May 2021, in an attempt to strengthen partnerships between the two countries. Participants included Kellogg's, Google, General Electric, Varian Medical Systems, PepsiCo and Netflix, among many others. It remains to be seen if the country's FDI lull could work in Ankara's favour. As Turkey continues to make a conscious effort to encourage investment, the advantages Ankara has to offer may become more apparent to prospective international companies.
With any investment comes an element of risk. It is only reasonable that companies are cautious when entering lesser-known territories. The question remains though, are they being too cautious? Capital cities such as Ottawa, Jerusalem and Ankara are being overlooked in favour for better-known locations, despite having all the necessary credentials and, more often that not, cheaper land and labour. There is no reason that the three capital cities above shouldn't attract more FDI, but investors seem more comfortable in their more established or fashionable domestic rivals, and reversing this situation looks some way off. All this means is that both the investors and these forgotten capitals of FDI are missing out.