The LGBTQ+ rights movement is an "ideology worse than communism", said Andrzej Duda, when running as a presidential candidate for the ruling Law and Justice Party (PiS), in an infamous speech during the 2020 campaign decrying the global campaign for equality for those who identify as lesbian, gay, bisexual, transgender, queer or other persuasions. In Poland, there are few worse political smears than equating something with communism, so the choice of words was intentional, impactful and inflammatory. 
PiS went on to win the national election for the second time, proving that such speech found a receptive audience in much of the electorate. It has particular resonance for the party's conservative rural base and is cannon fodder in a culture war that is raging between Poland's older, more religious population and its younger, socially liberal elements.
Under PiS's watch, political discourse has become saturated by hostility towards the LGBTQ+ community, especially in the past two years. Policy has followed. For example, alongside the relentless use of anti-LGBTQ+ rhetoric (casting the community as 'anti-family'), PiS has championed legislation that will stop same-sex couples from adopting (it is already illegal, but loopholes exist). An estimated 50,000 children in Poland are currently being raised by same-sex parents. 
Local politicians have followed the lead. Roughly 100 municipalities in Poland have passed resolutions declaring themselves free from so-called 'LGBTQ+ ideology' – actions that have been vociferously condemned by the EU institutions and an open letter signed by diplomats from 50 countries.
Nearly one-third of Poland's territory now lies in these 'LGBTQ+ free' zones, as per the below visual. Polish LGBTQ+ activists claim that they have incited violence, such as two attacks on Pride marches in 2019, and increased poor mental health among LGBTQ+ Poles.
How well do you
really

know your competitors?

Access the most comprehensive Company Profiles on the market, powered by GlobalData. Save hours of research. Gain competitive edge.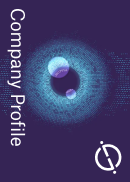 Company Profile – free sample
Thank you!
Your download email will arrive shortly
Not ready to buy yet? Download a free sample
We are confident about the unique quality of our Company Profiles. However, we want you to make the most beneficial decision for your business, so we offer a free sample that you can download by submitting the below form
By GlobalData
It is no surprise, therefore, that in the latest Rainbow Maps, which assess European countries' commitment to LGBT rights, Poland was the lowest ranking among all EU members for the second year running. 
Poland is in many ways a test case for what happens when an economy modernises faster than many parts of society, and when an open, outward approach to foreign capital runs headlong into insular views on social issues. How long can parties such as PiS spew intolerance on the campaign trail while courting companies from more liberal Western countries?
For quite a while yet, it would seem.
Foreign companies are stilling rushing into Poland
While tolerance for Poland's LGBTQ+ community has hit new lows, foreign direct investment (FDI) to the country has hit record highs – as highlighted by the below graph. This rush of FDI, combined with Poland's successful economy more generally, has underpinned PiS's success at the polls. 
The past two decades have seen the country emerge as one of Europe's most attractive and successful countries for foreign investment, which brings many tens of thousands of jobs to the Polish market every year. While FDI to Poland shrank for years after the 2008 global financial crash, it picked up again rapidly after PiS first took office. 
"The bottom line is that the vast majority of foreign companies care about a country's cost and talent. That is the priority. Not LGBT rights," says an anonymous commentator from one of the world's leading investment promotion agencies.  
The Polish Investment and Trade Agency did not respond to Investment Monitor's efforts to seek comment. 
There is a lot of research that shows that companies with more inclusive LGBT policies for their employees have stronger profits. Ari Shaw, Williams Institute
In more conservative countries, international companies tread more cautiously out of fear that pro-LGTBQ+ support might impact their business interests, explains Ari Shaw, director of international programmes at UCLA's Williams Institute, a research centre on sexual orientation and gender identity law and public policy.
This is why most multinationals, especially those in consumer products, take a duplicitous stance on the issue. As the below table shows, many of the world's most recognisable brands displayed very inconsistent online support for Pride Month in June, with the likes of Apple, adidas, Lego and Reebok emphatically flying the LGBTQ+ flag on their UK or US websites, but ignoring it on their websites for more conservative countries such as Russia.
"We know that some businesses have to adapt their approach depending on where they operate," says Vicky Hayden, head of global partnerships at LGBTQ+ charity Stonewall. "[But] we encourage organisations to put in place an international commitment to ending anti-LGBTQ+ discrimination and think about how this can be safely and appropriately implemented in different jurisdictions. In some instances, this could mean visibly supporting events such as Pride, but in others it might mean championing equality legislation."
Companies may view LGBTQ+ advocacy in conservative countries as a business risk. Indeed, in 2020, IKEA was sued by Polish prosecutors after one of its stores fired an employee for anti-gay comments. Prosecutors said the furniture retailer had infringed on the employee's religious rights.
While difficulties like these may arise, there is also a growing reputational risk in not taking a pro-LGBTQ+ position as well, cautions Shaw. "Moreover, there is a lot of research that shows that companies with more inclusive LGBT policies for their employees have stronger profits. There is a real tangible economic case for having more supportive and inclusive environments."
Being pro-LGBTQ+ is a win for companies and locations
Beyond businesses, there is also an economic case for national and city governments to embrace LGBTQ+ rights. In the more youthful, creative and tech-driven industries, the best talent (and therefore companies) gravitate towards the most diverse and LGBTQ+-friendly cities, such as San Francisco and London. 
We have not yet seen foreign companies choose not to invest in Poland because of the LGBT situation, but maybe some have been deterred. Francizka Sady, Campaign Against Homophobia
This is one reason why companies in those sectors flock to Poland's liberal urban centres, namely Warsaw. FDI outside of those industries, in manufacturing for example, tends to be less sensitive to social issues, and more likely to set up shop in Poland's anti-LGBTQ+ municipalities. This is mostly a matter of pragmatism: cost is a major driver of where to locate production facilities, along with adequate workforce, and the large swathes of the country where the anti-LGBTQ+ zones have been declared suit these needs. 
In such areas, where the workers, the government and the local community hold deeply conservative social beliefs, companies may prefer to avoid the conversation altogether. It is also difficult to generalise about foreign investors, and a company's approach to issues of inclusivity will depend on its origins (a Scandinavian company is going to have a different view on such matters than one from China, for example), its industry, its leadership and its own corporate ethos.  
On the whole, however, companies do not appear to be placing much importance on social intolerance when weighing up investment destinations. "[Globally], we do see more and more companies taking public stances in support of LGBTQ+ rights," says Shaw.
However, support usually takes the form of rhetoric or internal company policy, not bold action. "We have not yet seen foreign companies choose not to invest in Poland because of the [LGBTQ+] situation, but maybe some have been deterred," says Francizka Sady from the Campaign Against Homophobia (CAH), a Warsaw-based LGBTQ+ rights non-governmental organisation.
This could change as Poland continues to move up the value chain and as more sophisticated types of foreign investment eye the Polish market.
Companies tread a thin line of adapting to local norms and adhering to national policies on the one side and not betraying their own corporate values or alienating younger and potentially more liberal talent on the other. Foreign investors that provide safe workspaces for their LGBTQ+ employees in Poland may find it to be a recruiting advantage, especially in urban areas. "Multinationals are the ones that celebrate Pride Month the most," says Investment Monitor's anonymous commentator. "Companies such as Citibank have been part of Poland's Pride parades for a long time. Their offices are islands for [LGBTQ+ people]." 
French hospitality giant Accor hotels, which has hotels across Poland, also creates safe havens in its workspace, telling Investment Monitor: "[We have] a long-standing commitment and proactive approach to diversity & inclusion as part of the Group's DNA and values of respect, openness and care for others. This is true in every hotel in every country we operate."
How some foreign investors are taking action in Poland
There are always ways in which companies can support LGBTQ+ rights in any given location. In Poland, a growing number are leading by example on a more internal basis. 
"We have never seen such high interest from foreign and local companies in working with us, and, similarly, Polish society has never been more supportive of LGBTQ+ rights because people are responding to the political situation and conservative wave," says Sady from the CAH, which runs LGBTQ+ workshops that help businesses create better diversity and inclusion policies within their workspaces. The group currently works with more than ten global names within financial services, banking and technology. 
Much more can be done, however. "My observation is that it is either the really big foreign companies or small Polish ones that are making the effort," says Sady. "Unfortunately, everyone in-between is probably the majority. 
"Businesses are taking baby steps, like the country, which is somewhat to be expected," she adds. "They need more time. We at the CAH are looking to create a strategy to bring foreign companies together to encourage PiS to change. It has not yet happened, but we would love to see a foreign investor tell one of the anti-LGBTQ+ municipalities that 'we will not invest unless you become LGBTQ+-friendly'. It would really wake up the government."