Beijing denies the allegations, but leaked government documents show that more than one million Uyghurs have been detained in extrajudicial 're-education' facilities since 2017.
Uyghur rights groups have accused the Chinese government of destroying cultural landmarks and forcibly sterilising Uyghur women. From 2015 to 2018, the population growth in the two largest Uyghur prefectures fell by more than 84%.
Investigations by the BBC and the Australian Strategic Policy Institute have further alleged that detained Uyghurs have been forced to work in factories and plantations across China.
A mixed international response
Campaigners have been calling for bans on the import of goods produced using forced Uyghur labour, but governments have been slow to act. While members of the European Parliament have recently advanced their call for a blanket ban on the import of goods produced by forced labour, the UK government has been reticent.
CBP thinks along the lines of: 'Is this country our ally? How does this stand in relation to the US-China trade war? Andy Hall, specialist in worker's rights
An early-day motion calling for a similar ban attracted just 33 signatures. Instead, the government has promised to strengthen self-auditing requirements for UK companies. Since April 2020, campaigners have been calling for the Treasury to invoke a long-forgotten 1897 law prohibiting the import of goods produced in foreign prisons. Aside from the 1898 seizure of "five consignments of Belgian mats", the act has sunk into obscurity.
How well do you
really

know your competitors?

Access the most comprehensive Company Profiles on the market, powered by GlobalData. Save hours of research. Gain competitive edge.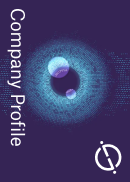 Company Profile – free sample
Thank you!
Your download email will arrive shortly
Not ready to buy yet? Download a free sample
We are confident about the unique quality of our Company Profiles. However, we want you to make the most beneficial decision for your business, so we offer a free sample that you can download by submitting the below form
By GlobalData
In contrast, earlier this year the US placed tight import restrictions on all cotton and tomato products from Xinjiang, as well as garments from a number of specific Chinese companies accused of using forced labour.
Since early 2020, Congress has also been considering the Uyghur Forced Labour Prevention Act, which would create a presumption that any products made in Xinjiang are produced using forced labour, and thus banned from being imported into the US, unless evidence is supplied to the contrary.
However, the US agency responsible for the import bans, Customs and Border Protection (CBP), has recently faced heavy criticism from activists and government auditors alike.
A unique department with few equivalents in other developed economies, CBP enjoys wide discretion in implementing US import restrictions, known as withhold release orders, as they relate to forced labour. Due to the US's global trading power, the agency wields substantial economic influence.
"CBP is really under-resourced," says Andy Hall, a specialist in workers' rights. "It has been criticised by the Government Accountability Office many times for its lack of transparency and consistency; [its] withhold release orders have become almost like a political instrument.
"CBP thinks along the lines of: 'Is this country our ally? How does this stand in relation to the US-China trade war? Is this a product we have a lot of in the US? Is this something we want to decrease our reliance on?' All these factors come into account."
A ban on the importing goods using forced labour?
The US ban on imports produced with forced labour dates back to the 1930 Tariff Act and, much like the UK's 1897 ban, was originally geared overwhelmingly towards protectionist, rather than humanitarian, concerns. Until 2015, an exemption existed for goods that were not produced in the US in sufficient quantities to meet domestic demand.
Enforcement has increased significantly since the removal of this clause, but it is not clear if the system has grown beyond its protectionist origins. When CBP decided to ban the import of cotton and tomato products from Xinjiang, its press statement criticised "the Chinese government's exploitation of modern slavery to import goods into the United States below fair market value".
"[Ultimately], it is not a human rights system," says Hall. "It is a protectionist trade measure intended to protect US businesses from unfair competition."
This focus on protecting US manufacturers from unfair competition might explain the agency's disproportionate focus on forced labour in China.
The US Bureau of International Labor Affairs (ILAB) keeps a running list of goods produced by child or forced labour, ranging from Ukrainian amber to Bolivian zinc. Just 3.9% of these relate to goods produced in China, yet more than half of the withhold release orders issued by the CBP since 2015 have been directed at Chinese producers (57%).
Bolivia, India and Paraguay are top of  ILAB's list, with 24 offending products each, but have been subject to no withhold release orders whatsoever. Of the top ten offenders in ILAB's list, only China has been issued with such restrictions.
An arbitrary approach to forced labour
Even within the constellation of Chinese offences, enforcement action can seem arbitrary. The electronics industry in Guangdong has long been known to employ forced child labour, with the Department of Labor citing reports of debt bondage and outright abduction, but has not been subject to any withhold release orders.
From the perspective of correcting human rights abuses, CBP's prioritisation makes little sense. Several of the products highlighted by ILAB are highly dependent on US export markets, offering US regulators significant leverage to improve working conditions.
They are sending auditors out to meet workers within the factories and the workers are too scared to say anything. Andy Hall, specialist in worker's rights
For instance, ILAB cites evidence that there are "hundreds of forced labour victims working to produce tomatoes" in Mexico, with reports alleging 15-hour days, debt servitude and threats of physical violence for those who try to leave. The US accounted for almost all Mexican tomato exports in 2018 (99.7%), according to UN Comtrade.
Yet CBP has not issued a withhold release order on Mexican tomatoes. It has issued one on tomato products from Xinjiang, but in 2018 the US accounted for just 0.5% of China's exports of such products.
CBP's lack of consistency and transparency has also been noted by government auditors. The US Government Administration Office recently criticised CPB's failure to set out its process for revoking or modifying withhold release orders.
Instead of an import ban, the UK has issued specific measures in response to forced labour in Xinjiang, and strengthened the requirement for large companies to publish annual Modern Slavery Statements outlining the risks of forced labour in the supply chains and measures taken to mitigate them.
"[Audits] are really unreliable," says Hall. "They are sending auditors out to meet workers within the factories and the workers are too scared to say anything. The auditors won't set up, for instance, independent monitoring. They won't do other checks, they won't engage civil society.
"One of the crucial issues in this whole area is that auditors are not being held criminally and civilly liable for complicity in forced labour. Most of the audits of the Malaysian rubber glove sector and a lot of the audits of the Chinese Uyghur have not picked up any of these problems."
These conflicts of interest are compounded by the difficulty of obtaining reliable information in authoritarian countries, including China.
An expert on forced labour, who declined to be named, told Investment Monitor: "China has a new law that says that any company or individual needs to tell the government if foreign investors ask them questions beyond the normal scope of questions that are asked.
"That is a sort of counter blast to the due diligence requirements of the American legislation... So, it has been impossible for the past 18 months to do proper due diligence, at least in Xinjiang itself. We can look for risk factors, but we could never say that it wasn't forced labour in any situation, so it is getting very dark indeed."
The opacity of the situation is worsened by the fact that traceability methods are insufficient. The web of Xinjiang cotton works its way all around the world and is not easy to trace. Stephen Lamar, head of the American Apparel and Footwear Association, told Congress in September 2020 that the industry does not have the necessary technology to assess whether clothing or cotton can be linked to Xinjiang.
Meanwhile, the response from Western companies involved in Xinjiang has been very quiet in recent years, at least on the surface. Back in early 2020, the Australian Strategic Policy Institute published a report identifying 83 foreign and Chinese companies directly or indirectly benefiting from the use of forced Uyghur workers in their supply chain.
Most companies linked to forced Uyghur labour have remained remarkably silent, possibly fearing backlash from Beijing or from Chinese consumers. In March, H&M suffered a damaging boycott campaign in China in response to its criticisms of the government's treatment of Uyghurs.
Beyond the glare of social media, however, a significant number of companies are attempting to delicately extricate themselves from what they see as a situation that can only grow more toxic. An expert on forced labour told Investment Monitor that they had been "deafened by the sound of people tiptoeing away".
I think you will find that there has been a pretty significant walking away from Xinjiang cotton, and indeed, from garment manufacturing in China more generally. Forced labour expert
"I think you will find that there has been a pretty significant walking away from Xinjiang cotton, and indeed, from garment manufacturing in China more generally," they said.
So long as enforcement and traceability remain in their current state, however, speaking out is likely to be a far greater risk to companies' bottom lines than keeping quiet.
"The US needs to take more action against companies who are actually buying Xinjiang cotton, not just those supplying it," says Hall. "CBP needs to start sanctioning and prosecuting actual people – managers, directors and auditors, not just companies. That is when it will start to have a real impact."