A key feature of the World Economic Forum's (WEF's) Global Risks Report 2021, biodiversity loss is increasingly gaining attention from the economic development community. Its impact is being felt in all corners of the globe, and it is caused by activity in a wide range of sectors, from tourism to food systems and financial services.
Ahead of the UN Biodiversity Conference taking place in October 2021, which will focus on the post-2020 global biodiversity framework, Investment Monitor is taking a deep dive into biodiversity, the main drivers behind its decline, and opportunities for biodiversity-friendly foreign direct investment (FDI) projects.
What is biodiversity and why does it matter?
Biodiversity refers to all forms of life that can be found on Earth (or within a particular area of the planet). This includes animals, plants and fungi as well as micro-organisms such as bacteria.
Biodiversity matters as nearly one million species are at risk of extinction, mainly due to human activity, according to the 2019 Global Assessment Report of the Intergovernmental Panel of Biodiversity and Ecosystem Services, with an average of 25% of species threatened with extinction across animal and plant groups.
Biodiversity loss poses a key risk when it comes to achieving the UN's Sustainable Development Goals. However, this means that it presents investors with an opportunity to back FDI projects that embrace environmental, social, and governance criteria.
One of the main sources of the climate crisis, the energy and extractives sector, is responsible for 18% of endangered and near-threatened species, according to a report by the WEF called The Future of Nature and Business.
How well do you
really

know your competitors?

Access the most comprehensive Company Profiles on the market, powered by GlobalData. Save hours of research. Gain competitive edge.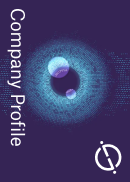 Company Profile – free sample
Thank you!
Your download email will arrive shortly
Not ready to buy yet? Download a free sample
We are confident about the unique quality of our Company Profiles. However, we want you to make the most beneficial decision for your business, so we offer a free sample that you can download by submitting the below form
By GlobalData
In order to reverse the negative impact of the sector, the report states that a two-fold solution is required: improving consumption efficiency to reduce the amount of resources that need to be extracted, while also transitioning to a way of extracting those resources that has as little impact on ecosystems as possible and favours renewable energy.
Food systems: the primary drivers of biodiversity loss
The way the world produces food has been the primary cause of the loss of biodiversity over the past 50 years, according to a Chatham House report.
Turning natural ecosystems into land for crop production or pasture has been the principal cause of habitat loss, reducing biodiversity in the process, explains the report.
Over-reliance on inputs such as fertiliser and pesticides, along with unsustainable practices such as monocropping and heavy tilling, are key factors behind the loss in biodiversity. This, the report states, highlights the need for a change to the world's food systems, which have for too long focused on producing as much food as possible in the cheapest way.
Chatham House's report recommends three main levers to change the direction of the food system's effect on biodiversity loss.
Starting with a change in global dietary patterns, the report wants to see the introduction of more plants to people's plates. Second, it advocates protecting more land from being exploited, stating that it should be "set aside for nature". Last, it recommends that farming practices become more "nature-friendly" in a way that supports biodiversity, limiting the use of inputs and replacing monocultures with polycultures.
Infrastructure and the built environment
From roads to dams and energy production facilities, the built environment affects biodiversity by destroying natural habitats. According to the WEF report, 29% of the threats to biodiversity are caused by such infrastructure.
To fight such threats, the report recommends five measures: compact built environments, nature-positive built environment design, planet-compatible urban utilities, nature as infrastructure, and nature-positive connecting infrastructure.
Accommodating more infrastructure and more people in a smaller area is the goal of a compact built environment, and will result in a smaller amount of land needed for living. At the same time, putting whole ecosystems instead of humans alone at the centre of infrastructure can help biodiversity by introducing nature-positive built environments.
Along with these, effectively managing air, water and solid waste pollution in urban areas is another key tool in fighting biodiversity loss, according to the report. It also recommends using nature itself, such as floodplains, wetlands and forests, as infrastructure that can provide protection from extreme weather events, flood control and water filtration, at the same time helping to restore and preserve natural ecosystems.
The last piece of the puzzle is connecting infrastructure such as roads, pipelines, ports and logistics hubs, which should be built in a way that causes minimal disruption to habitats, reduces greenhouse gas emissions and also enhances biodiversity.
Tourism industry: two sides of the same coin
Tourism is a crucial sector for biodiversity, as it represents both challenges and opportunities. On the one hand, the tourism industry can result in biodiversity loss. Land conversion for tourism, the inappropriate siting of tourism, pollution and waste, the over-exploitation of natural resources, and the disturbance of wildlife are but a few of the challenges the sector brings, according to a report published by the World Tourism Organisation (UNWTO).
However, the tourism industry can also have a positive impact on biodiversity. By backing FDI projects that support sustainable tourism, investors can explore opportunities for generating high profits and positive societal and environmental impact. Such investments could be in national and urban parks, and reef conservation areas, but could also include ecotourism projects.
The positive impact of such FDI activity could be key to preserving biodiversity but also for supporting the sustainable development of the host areas. The UNWTO report states that some of the positive impacts of tourism on biodiversity are employment and economic development, export earnings, income for management of protected areas, and raising awareness among tourists of biodiversity and the need for conservation.
Financial services and its indirect impact on biodiversity
While the impact of food production, infrastructure, energy and tourism is clear when it comes to biodiversity, this is not necessarily the case for financial services. However, "the financial sector has both direct and indirect impacts on biodiversity and, depending on the size of the business and the geographical scope, these can be substantial and of global importance", according to a document about the finance sector and biodiversity conservation published by the EU Business and Biodiversity Platform (EU B@B Platform).
Some of the direct impacts on biodiversity loss caused by financial services organisations are similar to other sectors, as they relate to real estate and site selection, and more specifically to locating offices and headquarters close to areas of rich nature, which can lead to land-use change and pollution. This ties in with some of the key facets of FDI, so it is an area in which investors can contribute by taking into account biodiversity loss in their due diligence when looking to expand their operations or launch an office in a new location.
However, the financial services sector is mostly associated with indirect impacts. This is mainly the case for the financial services companies that invest in high-impact sectors, including fisheries, mining, agriculture and oil and gas, among others.
What is more, the EU B@B Platform's document highlights that there are four major categories of biodiversity-related risk for the financial sector: liability risks, legal and social licences to operate, reduced shareholder value, and reputational risk.
Protecting and boosting biodiversity
From changing the way the world produces food to cultivating a sustainable tourism sector, many crucial steps will need to take place in order to boost and protect biodiversity, let alone stopping it from being damaged further.
By the end of 2021, after the UN Convention on Biological Diversity and the much- anticipated COP26, more will be known as to whether governments will take heed of the many warnings and present a united front when it comes to preventing and reversing biodiversity loss.