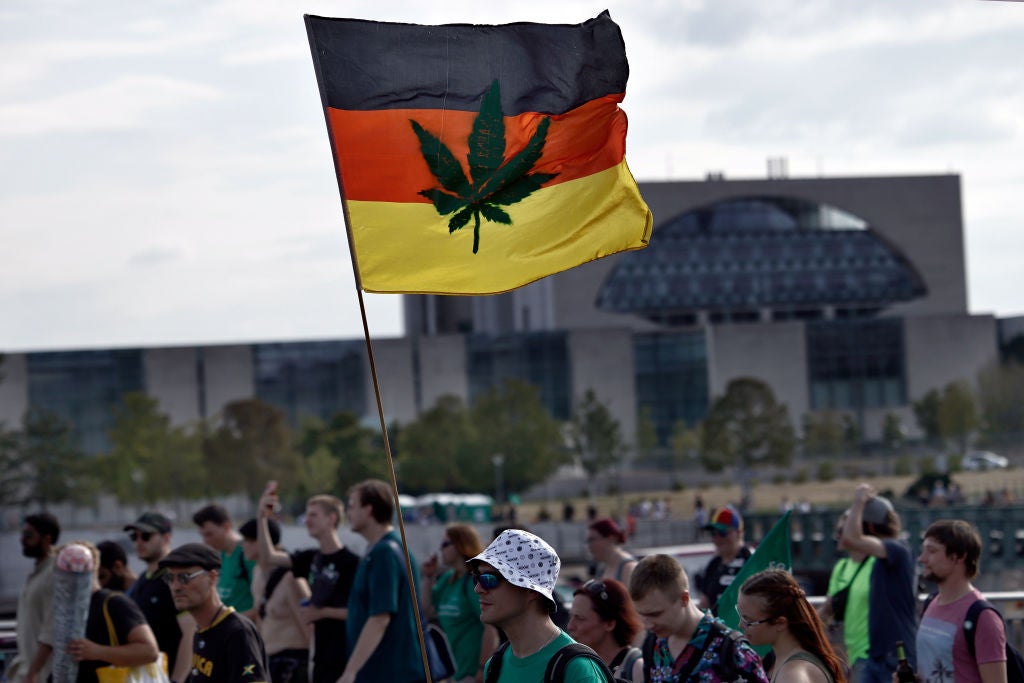 Probably one of the most recognisable plants across the world, with its star shape and unmistakable aroma, cannabis is also a fast-growing market for investment.
The substance is commonly known as hemp if its tetrahydrocannabinol (THC) content – the compound that gives a high – is below 0.3%, and simply as cannabis if above that (although, slightly confusing, as both are technically cannabis). The term 'marijuana' (or 'marihuana') is being progressively phased out due to its historical use as a racist slur. A more common catch-all term for the plant is 'weed'.
The global cannabis market was estimated to be worth $25.6bn in 2021 but is projected to reach $1.76trn by 2030, at a compound annual growth rate (CAGR) of 23.9% between 2021 and 2030, according to Research and Markets.
How well do you
really

know your competitors?

Access the most comprehensive Company Profiles on the market, powered by GlobalData. Save hours of research. Gain competitive edge.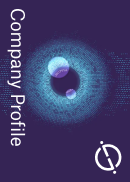 Company Profile – free sample
Thank you!
Your download email will arrive shortly
Not ready to buy yet? Download a free sample
We are confident about the unique quality of our Company Profiles. However, we want you to make the most beneficial decision for your business, so we offer a free sample that you can download by submitting the below form
By GlobalData
It is not too long ago that cannabis was frowned upon by much of the Western world. It was only in January 2014 that the state of Colorado became the first in the US to legally sell recreational cannabis. Currently, most states have legalised cannabis in some form, either recreationally or medically. 
However, cannabis remains illegal at a federal level, leaving businesses linked to the substance in a complicated position in terms of accessing loans or moving capital, while those convicted of illegal activities related to cannabis remain in custody or with criminal records.
In Canada, where cannabis was fully legalised in 2018, the Cannabis Act is now due to be reviewed by the federal government, with a focus on the health impact of the legalisation of recreational weed on young people.
Avoiding the mistakes of the US and Canada is a priority in Europe
Countries across Europe have been taking slow steps for a number of years towards changing their own cannabis legislation. They are, however, ensuring that the Canadian and US examples are not just followed, but used as cautionary tales, according to Alastair Moore, co-founder of Hanway Associates, a consultancy focused on cannabis.
"The fact that Europe is on the cusp of further reform, matching the US in 2012, [means that] now is the time to get involved, but now is the time not to make the same mistakes they made in North America," he says. "Some of those mistakes were not prioritising things such as social justice and social equity early on."
It has been proven frequently that narcotic policing affects ethnic minorities disproportionally. On 6 October 2022, US President Joe Biden announced a pardon on cannabis convictions that will see around 6,500 people with federal convictions benefit, a relatively small number. The pardon does not apply to illegal immigrants in the US at the time of the offence.
Another mistake in the North American example is the lack of limits on the number of licences to sell cannabis in Canada, explains Moore. 
"It becomes very hard for businesses to be sustainable," he says. "I think this is something that we really have to absorb in Europe: without sustainable businesses in the legal market, it is next to impossible to wipe out the black market. The [ending of the] black market should be the priority of anyone who supports legalisation in Europe."
Moore believes that there are two ways of looking at the black market. First, there is an "underground community in the cannabis space that has existed for decades" and in which there is "some amazing talent", he explains, pointing at cultivators and product innovators that have been operating in grey or illegal markets.
There is also, however, organised crime and violent criminality, adds Moore, citing as an example Vietnamese slaves growing cannabis in European underground facilities. To eradicate such problems, he believes it is necessary to develop a sustainable entrepreneurial ecosystem that steers people away from the black market, primarily by making the product cheaper for the consumer. 
The four (not three) cannabis market segments
Stephen Oliver, co-founder of the Canna Consultants, explains that there are four markets within the cannabinoids sphere (not three, as had been commonly believed). 
First, the wellness industry, which constitutes cannabidiol (CBD) products, a compound in the plant that does not give a high nor is addictive. The second market is recreational, comprising products with THC. Quasi-medicinal is the third market, which involved companies "utilising the medicinal regulatory framework to create the infrastructure, perfect their craft for the point at which recreational use is legalised and then they can service that industry", explains Oliver. The fourth market is pharmaceutical medical, which involves companies developing and servicing cannabis for medical purposes. 
"The global medical cannabis market reached a value of $26.1bn in 2021," says Cristina Ojeda, medical cannabis officer at Azierta Life Sciences & Health Consulting. "Looking forward, the market is projected to reach $52.1bn by 2027, exhibiting a CAGR of 10.4% between 2022 and 2027."
She adds that the challenges for medical cannabis, both at a European and international level, partly stem from the disagreements surrounding the political debate on drug use, which paralyses legislation, preventing the industry from moving forward. For Ojeda, the main challenge in 2022 is the lack of harmonised regulation across countries.
In the case of the wellness market led by CBD products, Moore believes it has helped to destigmatise cannabis, particularly during the Covid-19 pandemic and the mental health crisis that ran alongside it, when many consumers turned to CBD products for the first time. This is an assertion that Oliver backs.
"We saw during Covid-19 an uplift in the number of people buying CBD products online for the anxiety economy and then we saw a drop off at probably about 60% on retail sales," he says.
However, Moore adds that there is a lot of "fad" around CBD products, and they are often sold as "watered down oil over the counter in some wellness place", which ends up being like "selling snake oil in a lot of cases, that is not going to help anyone". He says that he does not want to "throw CBD as a molecule under the bus", but he does not believe the segment will grow much bigger and will settle in with other functional ingredients.
For Moore, the exciting opportunity is to bring in recreational cannabis consumers, which in some countries represent 10–15% of the population, from the black market. 
"The battle is to bring those people from the black market into the legal market and deliver on the policy objectives of legalisation, which are better public health, better transparency and a reduction in criminal violence," he adds. "That is the exciting thing from a policy social impact."
Oliver sees a problem in competing with the black market for recreational cannabis, however, pointing out that if the US and Canadian models are taken as a template, "nobody is making money out of cannabis apart from CEOs".
"We are just seeing a haemorrhaging of money," he adds, pointing at the case of alcohol and cannabis company Tilray Brands in Canada, which reported a net loss of $434.1m in 2022.
"Why is that?" asks Oliver. "Simply because illegal weed is cheaper than legal weed. So it has been over-regulated and overtaxed, and they also had an initial first-to-market advantage, which they no longer have."
Which countries are heading towards changing recreational legislation in Europe?
Published at the beginning of 2022, the report 'Recreational Europe' by First Wednesdays, a network for entrepreneurs and investors in the European cannabis sector and the publishing arm of Hanway Associates, paints a picture of the state of play in Europe. 
At the moment, the four countries that are at the forefront of changing legislation towards recreational cannabis are the Netherlands, Germany, Switzerland and Luxembourg, the report points out.
In the case of the Netherlands, probably the most famous country in Europe for its tolerance of cannabis due to its coffee shops, it is currently trying out a pilot scheme with a total of ten licences to grow cannabis legally – previously the weed supplied to coffee shops came exclusively from the black market. According to Moore, Switzerland's recreational cannabis pilot programme, introduced in 2021, is similar to that in the Netherlands.
Germany's coalition government brought a wave of excitement among cannabis consumers when it announced plans in 2021 to legalise recreational cannabis in the country.
Moore explains that the German government is expected to release a paper in October this year, with draft legislation coming out later in 2022 or in early 2023, and actual legislation being released either in 2023 or 2024.
"Germany is now leading the way for legalisation, but there are a lot of things that could still derail it, from internal political differences in the coalition to coming into conflict with UN treaties and legislation," he adds.
However, Moore thinks Germany is the most exciting market in Europe in terms of the legalisation of cannabis.
Luxembourg took its first steps towards legalising cannabis for recreational use in 2022, allowing adults to grow up to four plants at home, albeit out of public sight. This is seen as something of a compromise from the government's 2018 promises of a total legalisation of cannabis.
On a pan-European basis, 55% of people support the legalisation of regulated cannabis, explains Moore, citing polling by First Wednesdays earlier in April 2022. "That was the same level of support that you found in Colorado and Washington in 2012," he adds.
Moore says that, according to the results of the polling, countries to watch in Europe in regards to pro-cannabis sentiment are Italy and Portugal.
Cannabis and foreign investors in Europe
When it comes to investing in cannabis, especially from the standpoint of foreign investors, a key thing to look at is the cost of production, according to Oliver at the Canna Consultants.
He points at the costs of building a facility in the UK, for example, where it would be "exceptionally expensive", in comparison with building it somewhere like North Macedonia, where energy and labour costs would be lower. He also mentions factoring in the cost per gram.
"In the UK, it is probably costing close to a pound or close to a euro per gram production of accredited flower," says Oliver. "In North Macedonia, it can be below 30 euro cents."
In the case of foreign investors, Moore stresses that there are high expectations for Germany, given its role as a major player in the European bloc and its reputation as a safe place to invest in. 
"From a medical perspective, people have put a lot of money into Denmark because they have seen that the state has given a lot of support to the ecosystem there," adds Moore. "Then there are countries that have taken a kind of 'we are open for business approach', which is basically Portugal, where quite a lot of companies have acquired cultivation licences. How many of those are operating businesses yet remains to be seen." 
In the case of the UK, Moore says he believes that a lot of people are waiting for it to "get its act together" because the country is "moving a bit slower than these other countries". He adds that the UK also has "very strict financial regulations" such as the Proceeds of Crime Act, stopping British investors from being involved in cannabis recreational markets. This stops the UK from "realising its full potential", says Moore, who adds that foreign direct investment is "skipping the UK at the moment when it comes to cannabis".
By keeping a close eye on how the US and Canada continue to embrace cannabis, Europe could see a glut of investment come in with the right legislation, while putting a big dent in the black market, but myriad challenges remain.
The next few years look decisive for cannabis investment on both sides of the Atlantic, at a time when countries are also battling an increasingly precarious global economy. It remains to be seen which locations will succeed at embracing the 'green rush', and which will see their hopes go up in smoke.