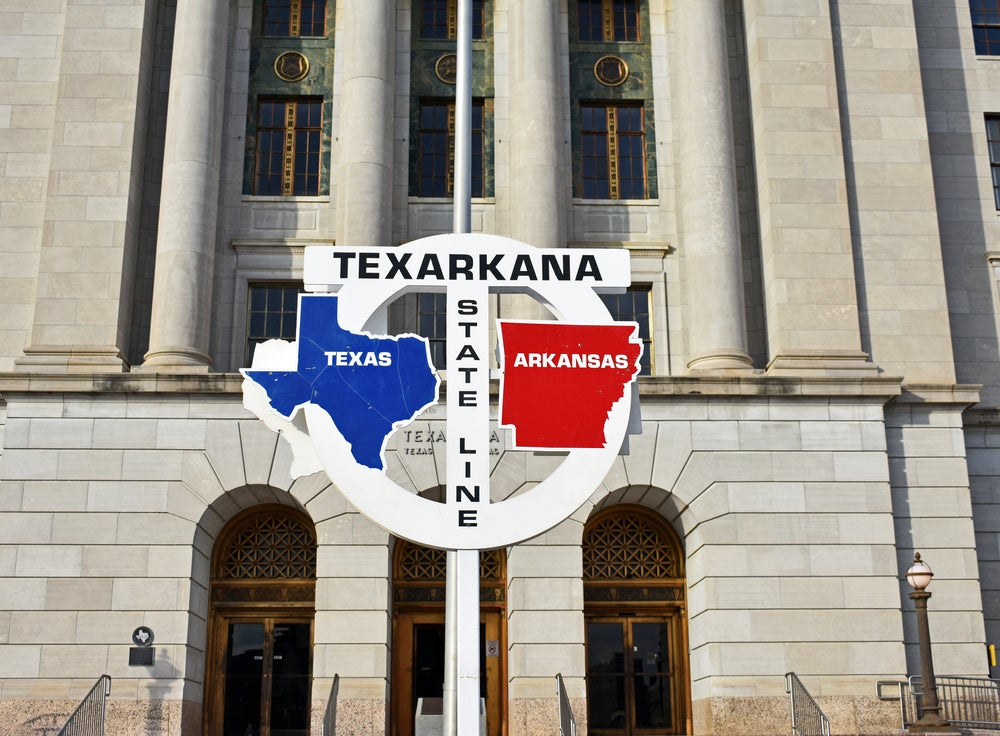 Texas and Arkansas are states that continue to attract new investment across many sectors.
Not everyone may know the regional area of Texarkana, which denotes a connected area that encompasses parts of the states of Texas and Arkansas but is fast emerging as a central hub for those looking to start or relocate a business.
Located at the crossroads of four states, Texarkana is known for boasting an iconic courthouse and post office building, a building that sits bestride the state line between Texarkana, Arkansas, and its sister city, Texarkana, Texas.
The Metropolitan Statistical Area is a three-county region comprising the twin cities of Texarkana, Texas, and Texarkana, Arkansas, and encompassing the surrounding communities of Bowie County, Texas, Little River County, Arkansas, and Miller County, Arkansas.
With a gross domestic product (GDP) of $4.8bn, this region represents a pro-business, pro-investment environment. There are several significant business clusters in Texarkana that include food processing and manufacturing. 
Diverse business landscape helps regional growth
Major employers such as AECOM, DLA Distribution, Domtar, Graphic Packaging International, Red River Army Depot, Smith-Blair and Sterno Products make up a significant part of the pro-business landscape that continues to highlight investment opportunities in Texas and Arkansas.
How well do you
really

know your competitors?

Access the most comprehensive Company Profiles on the market, powered by GlobalData. Save hours of research. Gain competitive edge.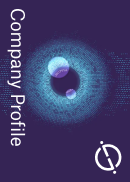 Company Profile – free sample
Thank you!
Your download email will arrive shortly
Not ready to buy yet? Download a free sample
We are confident about the unique quality of our Company Profiles. However, we want you to make the most beneficial decision for your business, so we offer a free sample that you can download by submitting the below form
By GlobalData
Situated at the junction of several major interstates, Texarkana provides convenient access to key markets from the Midwest to the Gulf Coast while offering abundant natural resources, lower costs and a higher quality of life than can be found in crowded urban markets.
Defence, logistics, manufacturing and medical services are four of the leading sectors driving people to seek investment opportunities in Texas and invest in Arkansas.
With foreign direct investment (FDI) in the US reaching $5trn by the start of 2022, as international companies take advantage of the US markets, investment in Texarkana is also thriving.
Job numbers highlight how companies invest in Arkansas
Around 48,000 Arkansas jobs are directly provided by international companies in the region, with around 30,000 of those in the manufacturing sector.
With 507 international companies in the Natural State, global investment is boosting Arkansas's economy. Organisations such as AR-TX REDI, a non-profit group born from a unified vision for the future of north-east Texas and south-west Arkansas, are testament to the burgeoning investment strengths in the region.
One of the many reasons people are increasingly choosing to invest in Arkansas and consider the area to be one of the best places to start a business in Texas is the local collaboration driving economic growth.
Using business networks to connect with economic development opportunities throughout the entire Texarkana region can be lucrative, an attractive investment strength of Arkansas and Texas.  
In terms of major infrastructure investment, January 2023 saw BNSF Railway Company (BNSF) announce its 2023 capital investment plan of $3.96 billion in the region.
With this commitment, investment opportunities are enhanced and job opportunities are also impacted positively.
Investment strengths drawing companies to Arkansas
Much the same as Texas, Arkansas is a state that adopts a pro-business approach that is driving investment in the region.
With fierce nationwide competition to attract business across the US, Arkansas has introduced an incentivising system of income tax credit. Known locally as 'advantage Arkansas', the initiative allows start-up or relocating companies a range of corporate income tax credits where they create new full-time jobs.
Alongside this incentive, an annual credit of 4% can be claimed for the first five years of any full-time positions that are created, with unused business credits allowed to be carried forward for a maximum period of nine years.
Another investment strength of Arkansas is the income tax credit programme, a driver of new companies relocating or starting in the state. To promote the investment strengths and growth of the state, local governments offer all businesses an income tax credit equal to 10% of the total investment made in the region.
Again, this can be carried forward for nine years based on any unused credits that businesses can show. Proving that Arkansas is open for business and a thriving corporate climate, the sales and use tax credit initiative is attracting more and more start-ups across the area.
Companies that relocate or start-ups (older than two years old) in Arkansas are offered what is locally referred to as the 'InvestArk' benefit.
The state offers a non-transferable and non-refundable tax credit equal to 7% of all eligible project expenditures. If a business has unused credits then it can be carried forward for a maximum period of nine years.
Houston leading the way for best places to start a business in Texas
In addition to Texas being the top state in the US for new economic development projects, Houston ranks second among the largest cities in the country for investment strengths and business opportunities.
Corporate and real estate growth in Houston, and Texas more widely, represent two major reasons why people are investing in the state and moving here to start their business.
Citing the multiple investment strengths and potential of the state, 276 qualifying capital expenditure projects were started in Texas in 2019 alone. In terms of city rankings, Bayou City came ahead of the Dallas Metropolitan region (261 projects) and also placed ahead of Atlanta.
For eight consecutive years, Texas was placed top of the city-state league, with 859 projects that qualified for the various incentives.
Each of these represented a minimum investment of $1m, creating at least 20 new jobs, further showcasing that some of the best places to start a business in Texas are thriving cities.
"This latest ranking is more evidence of Houston's strength as a destination for corporate relocation and investment," says Bob Harvey, president and CEO of the Greater Houston Partnership.
"Our low cost of doing business, access to quality talent and pro-growth mentality continue to make Houston an attractive place for companies across the country and around the world looking for expansion and relocation opportunities. Our strong, diverse economy is a big part of what makes Houston a great global city."
Real estate industry attracts investors to Texas; Houston leads the way
Houston has established itself as one of the most sought-after and fiscally desirable locations for real estate investment in the US.
Despite home prices reaching a record median high across the state, the investment strengths in Texas continue to drive sales and purchases, with Houston particularly thriving.
As the most populous city in Texas, and the fourth most populous in the US, the most recent census showed a 10% growth in population in Houston between 2012 and 2022.
This growth is reflected in home values as well as activity in the marketplace, with the home value index putting Houston properties at a median of $266,964 as of May 2022, with family homes coming in at a median of $314,000.
As one of the best places in Texas to start a business, it comes as no surprise to learn that properties are on the market for just 29 days on average before a sale is agreed.
In terms of pure investment potential, the increase of more than 21% over the past year (and about 50% in the past five) shows the buoyancy of the market, as well as another reason why Houston is considered one of the best cities to start a business in Texas.
From expensive neighbourhoods such as Neartown-Montrose to the general Greater Houston region, more people are moving to the area for work, to start a business, or for the quality of life that delivers so many investment strengths to the area.
Incentives and growth driving investment opportunities in Texas
The absence of state income tax is one of the major investment strengths in Texas, as are the low rates across Arkansas. Texas boasts a wide range of industries, from real estate to manufacturing, which has created a growing and vibrant economy.
Due to this ongoing fiscal prosperity for investors and companies, Texas recorded a GDP of $1.7trn in 2020, making it the ninth-largest economy in the world based on GDP.
One of the most attractive investment strengths in Texas is the fact that the state legislature gives priority to small businesses, which they see as playing a pivotal role in defining the mission of the state.
This government support and corporate collaboration helps Texas maintain a dynamic, fair, business-friendly and flourishing business climate and economy for both existing companies and new investors.
Combined with the wealth of cultural aspects such as vibrant city life, the burgeoning food culture, successful sports franchises and a strong housing market, more companies see this as a prime location for both fiscal and family reasons.
Texan economy strength leading state investment opportunities
As home to a plethora of Fortune 500 companies, it comes as no surprise that the cities that represent the best places to start a business in Texas continue to thrive.
Houston is a particularly attractive investment option, not least due to the buoyant real estate market, increased high-tech activity and overall business-friendly local governance.
Corporations with a large presence here include American Airlines Group, AT&T, Baker Hughes, ConocoPhillips, Exxon Mobil, Hewlett Packard Enterprise, Occidental Petroleum, Oracle, Tenet Healthcare and Texas Instruments.
In manufacturing, Texas is responsible for approximately 10% of the US's production.
With a fiercely pro-business climate, agreeable weather and access to venture capital to attract the attention of entrepreneurs, more and more start-ups are seeing and embracing the advantages of setting up shop in the region.
Cities such as Houston and Austin are also now attracting Silicon Valley money as they emerge as investment-led mega-tech hubs, while small businesses are still considered to be a critical part of the economic well-being and prosperity of the state.
Diverse marketplace drives investment opportunities in Texas
Texas boasts a diverse, consistently growing and constantly innovating market for new and existing businesses. As the cities of Austin and Houston emerge as regional tech hubs, the investors are taking advantage of the increasingly tech-led and innovative workforce.
Within Texas, more than $1bn worth of investments were made in 2022, with some of the biggest names in the tech industry putting their money in the region.
These include Google, Amazon and Facebook, the likes of whom showcase the genuine investment opportunities in Texas.
Names such as these make headlines, but the best places to start a business in Texas are also welcoming businesses of all sizes, with small and medium-sized enterprises particularly thriving in the pro-business environment championed, supported and nurtured by the state.
Thanks to the diverse and evolving industrial and corporate landscape in Texas, investing in the region or starting a business is an attractive option.
With the rapid growth of the real estate, high tech and manufacturing production industries, and the emerging growth of the life science, energy and biotechnology sectors, the Texan investment landscape is long past the erstwhile cattle and oil limitations.
Additionally, the drive to invest in Arkansas is also contributing to the overall strengths of the region across a range of industries and sectors.
Texarkana continues growth for investment opportunities in Texas
As investment opportunities in Texas continue to surge, the collaborative business culture that defines the region remains strong.
For companies that are looking to take advantage of the investment strengths of Arkansas and Texas, the talented workforce, low tax rates and prime connectivity can harness the power that comes with the support of AR-TX REDI, Texarkana's regional economic development organisation.
Using local business connections to highlight the investment opportunities in the region, the non-profit group acts as a single point of contact for relocating or expanding companies to Texarkana.
AR-TX REDI continues to be inspired by the region's long history in manufacturing and the potential its strategic location offers to companies.
With a group so committed to helping businesses connect with economic development opportunities throughout the entire Texarkana region, it should come as no surprise that the investment strengths of Arkansas and Texas continue to grow.
To find out more, download the whitepaper below.
Information and data from Global Business Alliance, AR-TX REDI, US Data and Statistics, Images of Texarkana: A Visual History. 'An Impressionistic History' – Texarkana Pioneer Family Histories, Texas Business, Arkansas Dept. Of Commerce, City of Houston.