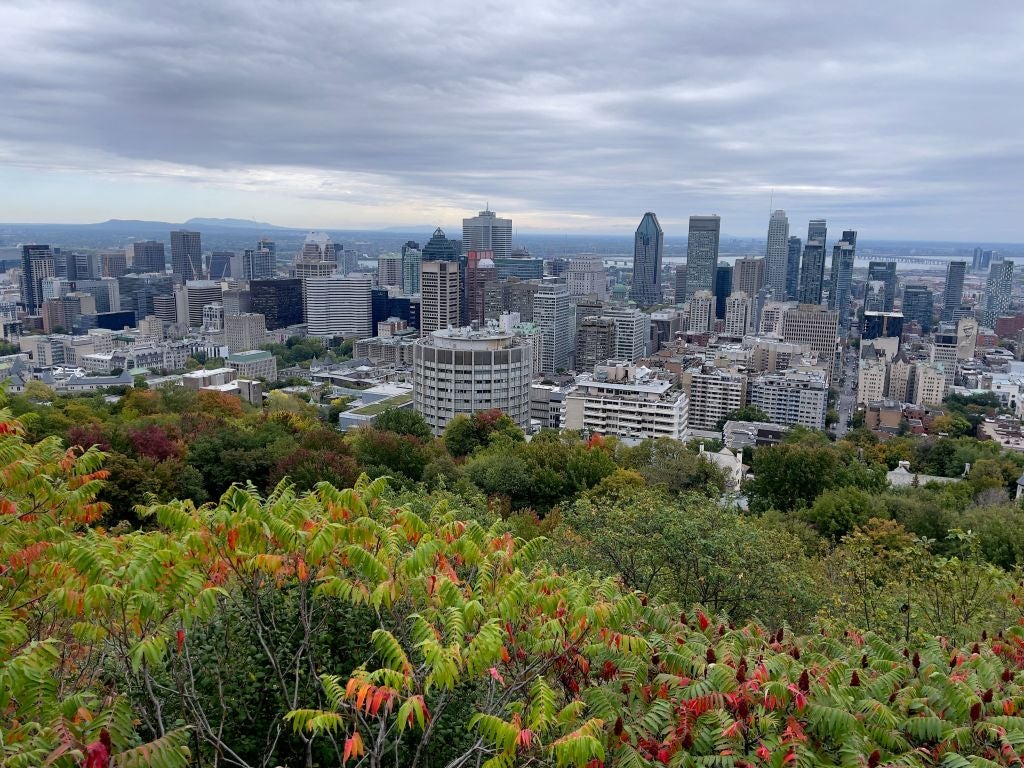 Montreal lies in the province of Quebec on the St Lawrence River, located close to the US border and just 196km east of Ottawa. The city's population is 1.76 million, while the wider Greater Montréal urban area is home to 3.68 million residents.
It is the largest French-Canadian city, and has a vast bilingual population, with an estimated 57.4% of its inhabitants able to speak both English and French (making it the second largest primarily French-speaking city in the world after Paris).
The city's investment strengths are centred on the sectors of aerospace, transport, finance, pharmaceuticals, technology, design, education, art, culture, tourism, food, fashion, video game development, film and world affairs.
Its strong reputation has brought in investment from the likes of Facebook, Microsoft, Google and Samsung, with more companies continuing to invest in Montreal both within and beyond the high-tech sector. The headquarters of the International Civil Aviation Organization is in Montreal, and as well as being renowned for its tech industry and the city is also a global hub for AI research.
It has a vibrant video gaming sector, as well as being a Canadian stronghold for the finance, film and television, oil refining, aerospace and pharmaceuticals industries.
Montreal was recently awarded second spot in a ranking of the world's best cities for hybrid work.
Economic growth forecast driving firms to invest in Montreal
Montreal is forecast to enjoy strong economic growth of 3.9% in 2022. Corporate and business investments will likely play a significant role in driving this growth.
There is a plethora of reasons why companies, start-ups, and individuals are choosing to invest in Montreal. One factor is that Montreal boasts low living costs and a high quality of life, making it a more cost effective location to run a business.
Tech is a particularly booming sector, with Greater Montréal having the fifth-highest concentration of tech jobs among the largest metropolitan areas in Canada and the US.
Up to January 2023, Non-Quebec companies made $1.74-billion worth of investments in Canada's second-largest city through in the previous six months.
These investments included 57 projects that, combined, created approximately 4,700 jobs, showcasing how investing in Montreal continues to be attractive for international, as well as domestic companies.
Reasons for investing in Montreal
As well as the US companies mentioned above, more foreign investors are finding reasons to invest in Montreal.
Montreal boasts excellent North American market access, complemented by a young and talented local workforce in high-tech and other sectors.
For expanding or new companies, the investment strengths of Montreal come in the form of competitive operating costs and start-up incentives from city and provincial government agencies.
This multi-layered support delivers financial incentives as well as networking and collaborative initiatives to enhance business growth.
Additional reasons to invest in Montreal include the advantages gained from being in a competitive metropolitan area, a state-of-the-art and highly diversified economy, and year-on-year accolades for the city's high standards of living,
Tax incentives attract investment in Montreal
With the support of various government and local business agencies, Montreal has introduced and broadened its attractive corporate tax incentive programme.
This initiative offers significant advantages for companies, such as refundable tax credits in sectors related to ecommerce or multimedia production.
Whether an established local business or a relocating firm, companies can now recover up to 30% of their annual wage bills to a total of around $20,000 Canadian dollars.
Further tax incentives are extended specifically to the thriving movie and television production industry, second in importance only to the aerospace industry in terms of annual turnover and employment numbers in the city.
Movie industry continues to grow the economy in Montreal
Montreal's overall economic turnover is greatly enhanced by the contribution of the movie production industry.
With all local government initiatives and tax incentives considered, the industry can make major savings by undertaking productions in Montreal, and across Quebec.
Up to 38% of combined tax credits can be accessed by production service companies, with an additional 20% of refundable credits afforded by the government of Quebec for production expenses.
Additionally, there is a tax incentive that allows 16% extra in tax costs directly related to hiring expenses for productions that include special effects and computer animation.
There is also a 16% non-refundable tax credit for hiring expenses that are determined by, and at the discretion of the federal government of Canada.
In terms of investment in Montreal, the movie industry offers an attractive proposition enhanced by both provincial and federal tax incentives that drive industry growth in the city, province and region.
Information and data from Statistics Canada, Montreal International, City Population, Montréal Chamber of Commerce, and Invest in Canada.