The news about global life sciences company Labcorp divesting its clinical development business only a few years after acquiring the contract research organisation (CRO) Covance, in order to leverage its capabilities in clinical trials and predictive analytics, has shaken up the healthcare space and raised a number of questions about the sector's future outlook.
Some of these questions are about why the company has decided to spin-off its drug development and clinical trials arm, including speculation about the acquisition not being as successful as the company had originally hoped. Others have questioned what impact this will have on the CRO market in the future, including whether this spinoff is an indication that recent growth in merger and acquisition (M&A) activity among CROs will lead to more spinoffs in the future, as the ongoing consolidation may not be sustainable for the industry.
Labcorp announced the spinoff of its drug development and clinical trials arm in August 2022, called Clinical Development Business, which will now operate as a CRO offering Phase I–IV clinical trial management and technology to the biopharma industry. Labcorp will retain the laboratory business that is related to routine and esoteric labs, central labs, and early development research labs.
However, in 2014, Labcorp acquired the global CRO Covance for $5.6 billion. The combined company was intended to leverage technologies that improve patient recruitment for clinical trials; increase efficiency in the conduct of clinical trials; deliver data more quickly to drug sponsors, physicians, and patients; and leverage the increased scale of its central laboratory operations and collective data resources to drive greater R&D productivity for its clients.
Labcorp is not the only company that has undergone an M&A in the CRO space. Other key recent examples include Thermo Fisher acquiring Scientific Inc PPD Inc, ICON Plc buying PRA Health Sciences, CenExel purchasing ForCare Clinical Research, Inotiv acquiring Gateway Pharmacology Laboratories, and NAMSA buying Clinlogix.
Deep diving on M&A
Increased scale, geographic expansion, lower costs, and operational savings are a few of the reasons that companies opt for M&As instead of building the same offerings internally.
How well do you
really

know your competitors?

Access the most comprehensive Company Profiles on the market, powered by GlobalData. Save hours of research. Gain competitive edge.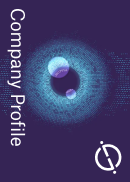 Company Profile – free sample
Thank you!
Your download email will arrive shortly
Not ready to buy yet? Download a free sample
We are confident about the unique quality of our Company Profiles. However, we want you to make the most beneficial decision for your business, so we offer a free sample that you can download by submitting the below form
By GlobalData
Rodney Gollo, head of risk at Bupa Asia, explains that healthcare infrastructure can be a focus area for companies looking for an M&A, as having more control of healthcare infrastructure is increasingly important for building resilience. "There are some similarities between clinical trials and APIs [active pharmaceutical ingredients], and having access to APIs is key to the speed that clinical trials can be conducted. Thus, this is determinant of few things, as it can accelerate regulatory approval, but there is also a commercial driver element to this," Gollo says.
Gaining capabilities in niche areas is another reason behind the increase in M&A activity among CROs, as a number of larger companies prefer to acquire smaller players or start-ups, especially in areas related to patient recruitment, patient monitoring, and digital tracking of outcome measures in clinical trials. Smaller software start-ups can often solve very specific challenges in clinical trials execution, as they focus on operational pain points.
According to GlobalData's database, there was an increase in the number of M&As among CROs in 2021. CROs have experienced difficulties during the pandemic due to a number of trials being disrupted. However, drug makers and governments are now looking to back investments in new treatments, which has boosted the demand for CRO services.
There were 50 completed M&A deals in 2021, up from 21 the year before. More specifically, there were 20 completed M&A CRO deals in H1 2021, and 30 such deals in H2 2021.
---
The aftermath of consolidation
The ongoing consolidation within the CRO industry has led to the creation of mega "one-stop shop" global companies that offer several services. However, is the quality of the services that they offer to the pharmaceutical companies, which is their client, as good as it was before the M&A took place? Or as good as the service that the smaller players, which focus on niche areas, offer? Will mid and small biopharma sponsors get the same attention from a larger CRO as they get from a smaller one? Do the consolidated companies support the needs of all types of sponsors across all the stages of clinical drug development?
Big pharma companies prefer to invest heavily in new therapies when they have already given positive proof of concept results or when a biomarker has been discovered, as they invest when they believe a therapy will be successful and make it through clinical trials.
However, Eirini Schlosser, founder and CEO at the healthcare artificial intelligence (AI) research company Dyania Health, says that with certain rare diseases or diseases where there is no available biomarker, like pancreatic cancer, biotech and smaller companies are typically involved, often more than big pharma, because they have the risk appetite to focus on the moonshots. "These companies naturally have smaller budgets and often aren't able to afford a large CRO. In these cases, I believe there has and will continue to be disease-specific niches for companies providing CRO services to excel in providing significant value," Schlosser says.
Schlosser adds that within the value chain for clinical trials, the range in types of vendor services like patient engagement or electronic data capture is broad and complex.
"When a small vendor for specific type of service is acquired and ingested into a large CRO, it seems that the vendor's services often get consumed into the CRO's wider offering and ultimately fail to continue to exist. In these cases, I don't think the consolidation is sustainable or will continue in this manner," Schlosser notes.
To consolidate or not to consolidate?
There are several problems that may hinder progress when going through an M&A process, which might result in a number of risks for clinical trial sponsors. Some of these risks include different working cultures, company dynamics changing as the CRO goes through a restructure, and overlapping services between the two CROs, among others.
"The nature of clinical trials, drug manufacturing, and the pharmaceutical industry has traditionally been about taking long-term bets, and this does not always align well with M&As, where there might be a need to realise quick returns on investments," says Gollo. He explains that clinical development is an expensive process and not all the drugs make it to the market, so some start-ups in the medical environment may find it hard to raise a lot of capital because the returns on investments can take a long time to materialise.
Crean notes that depending on integration activities and synergies due to the acquisition of buyer and seller, there are likely to be small issues along the way where the buyer does not offer the same quality and level of services that customers or clients may have been used to prior to an acquisition. "Not all M&A is successful," he says.
So, what is next if an M&A is not successful? What if there is a fallout when it comes to integration activities and synergies? Will some companies fail to continue to exist or change their structure? Will there be more spinoffs or divestments?
Crean explains that CROs will continue to divest the lower profitability segments of their business, as it is good business practice to divest service segments that do not perform as well or have a lower demand or lower profit margins. "It is becoming increasingly difficult to offer unique, specialised services that are not seen as commodity services. The key to differentiation is to offer those services that are not offered by other CROs," he says.
Healthcare data is the new oil
Consolidation might not be sustainable for all types of sponsors and pharma companies. However, it can still provide opportunities, especially when the focus is on data, automated software, and machine learning.
"What other industries have known for a while, but healthcare is just starting to realise, is that data is the new oil," says Schlosser.
She explains that cleaned, structured, rich data can be used algorithmically in an effectively infinite number of ways to drive new therapies, improved patient outcomes, and run synthetic studies, among others. The use cases for the same data, and the machine that uses the data (AI, machine learning), can be pivoted and repurposed continuously into various business models. "I believe the spinoffs will not be complete spinoffs, but rather an advancement of the acquired companies' technologies taken in different directions. It may result in lay-offs, hirings, or partial spinoffs of business models," Schlosser says.
What does the future hold for the CRO market landscape?
There are several advantages and disadvantages when it comes to the current consolidation and M&A activity.
"I do expect M&A activity and consolidation in the sector to continue for the foreseeable future. The life sciences industry will continue to drive the CRO sector with increasing R&D budgets, increased venture funding, and greater outsourcing trends within the industry. The CRO industry must continue to expand through the buy model versus building it," says Crean.
The ongoing consolidation and M&A activity is set to continue in the years to come, shaping a new landscape among CROs. The CRO industry will likely be fragmented with few large players and a number of smaller players that are either highly specialised, either by drug class or disease, or that offer specialised services or atomisation of clinical services, such as patient recruitment, feasibility, planning, and data collection and management, among others. However, in the long term, this ongoing consolidation may prove to be a successful strategy.
Schlosser believes that there will always be attempts at consolidation, but success is less about consolidating and more about finding truly synergetic fits between two companies. "For example, arguably the most successful CRO merger was that of IQVIA, with Quintiles bringing the CRO side and IMS bringing the data and IT side. Complementary offerings can be very value creative," Schlosser notes.