For most people around the world, acquiring second citizenship means tracking their lineage, marrying a citizen of the host country or going through the long and arduous process of naturalisation.
However, there is one way to fast-track the process: citizenship by investment (CBI). This type of scheme allows wealthy investors to obtain a second citizenship, a 'golden passport' and visa-free travel in exchange for an investment in the host country, without the individual having to prove they have any links to it. These investments are usually in real estate, government bonds, businesses or even direct donations to government funds.
In return, host countries attract both foreign direct investment and global talent that they can then use to boost their economies.
The rise of residence by investment
While most countries reserve the right to grant citizenships to anyone in return for contributions to society, culture and the economy, that right is rarely exercised and there are no set conditions an individual needs to meet to be granted citizenship.
Many countries provide residence permits in exchange for investments. The OECD identified 100 countries that offer some form of residence by investment for would-be investors.
Some of those countries – which include the US, the UK, Canada and Australia – also provide an accelerated route to citizenship for residents.
How well do you
really

know your competitors?

Access the most comprehensive Company Profiles on the market, powered by GlobalData. Save hours of research. Gain competitive edge.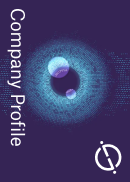 Company Profile – free sample
Thank you!
Your download email will arrive shortly
Not ready to buy yet? Download a free sample
We are confident about the unique quality of our Company Profiles. However, we want you to make the most beneficial decision for your business, so we offer a free sample that you can download by submitting the below form
By GlobalData
However, only about a dozen countries offer a direct economic route to citizenship (that number varies depending on how CBI schemes are defined). The minimum investment for a second passport ranges from $100,000–€2.2m per person, although members of the same family can usually get a discount.
The Caribbean country of Saint Kitts and Nevis was the first nation to launch a CBI scheme back in 1984. Today, the Caribbean is a popular destination for those looking for a second passport, with Antigua and Barbuda, Dominica, Grenada, Saint Kitts and Nevis, and Saint Lucia all offering CBI schemes.
Several European countries, among them Malta and Cyprus, also offer EU passports in exchange for investment, although these tend to be more expensive.
So far, Saint Kitts and Nevis has sold the most citizenships on a global level. As of October 2018, the island nation issued 16,544 passports in a country with a population of 52,441.
Despite only being unveiled in 2017, Turkey's CBI scheme has managed to attract about 10,000 new citizens as of September 2019. Cyprus, Malta, Antigua and Barbuda, and Grenada have also attracted a significant number of investors.
Cyprus's high application fee has become a considerable source of revenue for the country. In the seven years the scheme has been active, it has contributed €9.7bn to the budget, or an estimated 7.5% of GDP, according to a 2018 report from Transparency International.
The programme came under fire earlier in 2020 after an Al Jazeera investigation revealed that senior Cypriot politicians helped known criminals to receive EU passports. Under both internal and international pressure, the Cyprus government announced it was shutting down the citizenship scheme from 1 November, although a version of it may be bought back later.
"It would be a hell of a hit for a small economy like Cyprus not to have something like CBI," says Paddy Blewer, who leads the marketing and communications department at Henley & Partners, a London-based firm that helps wealthy individuals obtain a citizenship or residence permit in another country. "My feeling is that, eventually, a CBI scheme will be launched because of the economic importance and the societal value."
The abrupt suspension left applicants confused and scrambling to finish their applications before the end of October. It is as yet unclear what will happen to those who have paid the application fee but didn't have enough time to apply.
CBI popularity set to grow and grow
What is clear is that the appetite for CBI will not be reduced because of Cyprus's U-turn. Even within the EU, Malta, Bulgaria and, to some extent, Austria, will continue to offer citizenships to those who can afford them.
"I would imagine that the majority of investors that wanted to obtain Cypriot citizenship soon, but weren't able to do it before the break, will look at the alternatives rather than wait for Cyprus," says Blewer.
For the past several years, demand for CBI has continued to soar and the Covid-19 pandemic hasn't curbed interest. If anything, it has helped it grow.
"This growth isn't new," says Blewer. "The reason behind it is there are systemic issues that continue to drive the growth of global investment migration. That growth has been driven to a certain extent by coronavirus."
Henley & Partners says it saw a surge of nearly 50% in the number of enquiries in the first half of 2020, with a particularly big increase coming from citizens of the US, Canada and the UK.
"Americans had a genuine fear that the primary American healthcare system cannot cope with a second or third wave and it made them consider having another base," says Blewer.
The bulk of demand continues to come from countries in the southern hemisphere, with enquiries from Nigerian citizens almost tripling.
The obvious reason many in developing countries choose to get a second citizenship is increased mobility.
A citizen of Afghanistan, for example, can only travel to 26 other countries without needing a visa or by being able to get a visa or visitor's permit on arrival, according to the Henley Passport Index. For individuals with a Maltese passport, that number is 184.
This is especially important during the pandemic, when travel between many countries has been suspended.
The advantages of a second passport
A second passport can give individuals more leverage and security. It isn't uncommon for a wealthy individual to have a birth citizenship, a second acquired citizenship and a residence permit in a third country. This allows them the freedom to evade political turmoil and diversify their businesses, as well as offer some tax advantages in some cases.
"For a lot of its life, [CBI] was marketed as a luxury lifestyle product, similar to a yacht or a jet," says Blewer. "Now it is being marketed as a financial and professional services product. It is about creating new wealth management structures. It is about hedging against volatility."
A second citizenship, especially in a wealthy country, can also open education opportunities for those who can afford it. This is especially true for Chinese citizens, who are increasingly sending their offspring abroad as they believe foreign universities can offer them opportunities that aren't available at home.
It is no surprise then that Chinese citizens make up the biggest group of applicants for residence and citizenship investments programmes around the world. Russians and Brazilians also make up a large share of applicants to get foreign passports.
While the influx of foreign cash can indeed support smaller economies, it can also negatively affect them.
A European Parliament report found that "large investment inflows can adversely affect the financial stability of small states and make them more vulnerable to external shocks". The report also notes that investments could also put additional pressure on the real estate market, leading to an increase in property prices.
The dark side of CBIs
CBI schemes have also had a bad reputation in recent years. The Al Jazeera investigation showed how the Cyprus CBI system was used and abused by criminals and oligarchs looking to escape prosecution in their home countries, or who just need expedited visa-free access to the EU. However, criticism of the schemes is much older than that.
Cypriot president Nicos Anastasiades, who, before assuming office, founded a law firm that helps investors apply for citizenships, defended his country's scheme in front of MEPs back in 2018.
"It is not in my country where most football clubs belong to oligarchs of other countries, non-EU countries," he said. "Or that landmarks and large buildings and real estate have come into the hands of either Russian oligarchs or Arab oligarchs or others. But you cannot single out a small country for granting 0.3% of total citizenships granted by all other EU countries. And I do not wish to reference how many tens of thousands of citizenships have been granted by various other countries."
It seems unlikely that Cyprus is the only country where the system was misused.
A 2008 report from Transparency International and Global Witness estimated that the EU welcomed some 6,000 new citizens and close to 100,000 residents through golden visa schemes. Few of those countries make the names of the new citizens of residents public, meaning the press and advocacy groups can't scrutinise the process.
Criminals can use golden visas to appear more legitimate when, for example, they interact with banks, and corrupt politicians may even use them to circumvent sanctions and travel restrictions. Should these individuals be prosecuted in their home countries, a second citizenship may allow them to easily avoid jail time.
In 2018, an Indian billionaire obtained citizenship of Antigua and Barbuda while being accused of defrauding the Punjab National Bank of about $2bn.
For the EU, there is also the additional problem of some member states seeming to be benefiting from selling access to the shared goods of the EU.
Brussels made its stance on 'golden passports' clear in October when it announced it was launching legal action against Cyprus and Malta in what it says was an abuse of the law and an undermining of "the integrity of the status of EU citizenship".
Advocacy and campaigns coordinator at Transparency International Eka Rostomashvili welcomes the decision.
"The infringement proceedings should help create a legal basis for banning CBI schemes in all of the EU," she says.
"In cases where citizenship has been awarded to politically exposed persons,  suspected or convicted criminals or sanctioned individuals – whether directly or through family members – the European Commission should oversee passport revocations. Enhanced due diligence checks should be extended to their invested funds and referred for further legal action and asset confiscation, if needed."
For campaigners such as Rostomashvili, the fight doesn't stop there. She believes that Bulgaria and Austria should also phase out the practice of handing out passports to investors. So should countries with visa-free travel to the EU, such as Montenegro.
"If not confident in the ability of the countries to conduct proper screening of the applicants, the EU should consider suspending visa waivers to countries running risky investor migration schemes," she says.
"This was the approach taken by the Canadian government in relation to two Caribbean countries in the recent past."
Countries fight back on offering citizenships
However, while non-governmental organisations and campaigners state that the EU's legal action is the right move, representatives of the $5bn CBI industry dismiss the criticism and point to the fact that the sovereign states have the right to offer citizenships to anyone they choose.
"I think the EU is acting illegally," says Blewer. "It has no right to get involved in a competence which is very much that of the member states."
The benefits of selling passports, he adds, also far outweigh the risks.
"It is easier to launder money through European banks as an European citizen, no doubt about it," says Blewer. "Every year, you get a couple of dodgy guys, but it is a tiny proportion and it is verified because they get caught.
"However, if you are actually a criminal or a terrorist or a spy, there are much easier ways to get yourself legitimate European citizenship."
With tourism all but wiped out in 2020 due to pandemic-related restrictions and the prospect of the biggest recession in recent history still looming, it is not difficult to see why small countries would be willing to put up a fight for their CBI programmes. For countries in the Caribbean, CBI is expected to be a key driver of GDP growth this year.
Take Saint Kitts and Nevis, the country with the oldest CBI scheme in the world. The extra money is helping it transition from a sugar-based economy to a more diversified one. In Dominica, CBI has helped rebuilding efforts after the devastating effects of Hurricane Maria. In Cyprus, CBI money has helped the government recover from the 2008 financial crisis.
While the financial benefits are so clear, the appetite for such schemes will continue; but so, too, will demands for better screening and vetting mechanisms to rebuild trust.