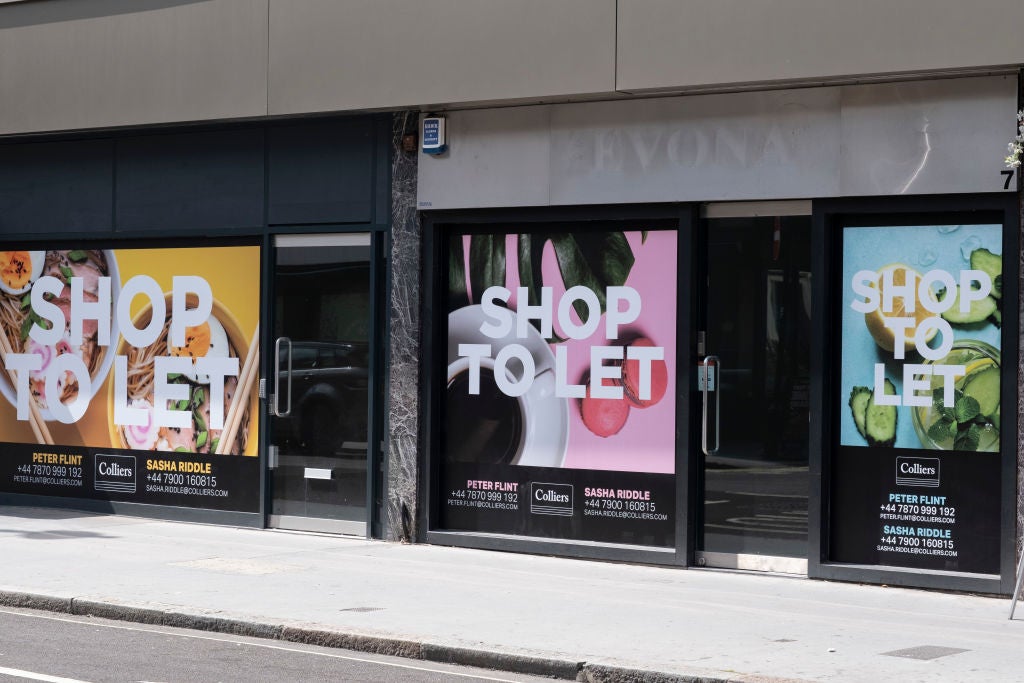 The Scottish city of Dundee has much to be proud of regarding its development in recent years. It has been pulling in high levels of investment into big projects including the new Eden Project and an e-sports arena, improving its already-impressive tourism credentials. It has also emerged as a European hub for the potentially lucrative video gaming industry. However, in line with many towns and cities the UK, its high street is littered with empty shops, each displaying a battered, hopeful 'To Let' sign.
Any location, on a global level, whose prime offering is based around the retail industry has undergone huge change since the turn of the century, given the rise of e-commerce and, in particular, the online behemoth that is Amazon. So what purpose do these high streets serve in the digital age? Is retail simply dead in the centres of cities such as Dundee?
John Alexander, the city council leader for Dundee, says, "Broadly speaking, the city centre in Dundee is the same as city centres everywhere else. It is had not just the impact of Covid-19 but an overall decline across high streets."
Indeed, a bad situation for British high streets has been made worse by the Covid-19 pandemic, with heavyweights such as Topshop, Debenhams, Oasis and Warehouse going into administration over the past two years. A large driver of this is the continued rise of e-commerce, with many who had resisted online retail being forced to use this method of shopping by the Covid-imposed lockdowns.
So if shoppers are more likely to get their retail fix through a screen anyway, what role should the UK's high streets play?
Are you experienced?
Of this question, Alexander says: "If you make a high street all about retail, you are falling at the first hurdle. [The problem with high streets] is about much more than that, it is about offering an experience as an attractive destination. Cities need to adapt and change over time and recognise that the context of the city has changed in the past five years."
For Dundee, Alexander says that remaining focused on the people of the city and their desires is key. Through offering design competitions for street redesigns (such as the colourful and newly refurbished Exchange Street) and working directly with associations such as the Women's Business Centre, Alexander believes that Dundee is providing an example of a city that is doing all it can to drive footfall and stimulate its economy.
The UK in particular has suffered a sharp decline in retail footfall, with a decrease of 28% in July 2021 when compared year on year.
Alexander says: "It is an ecosystem we need to create and for that we need footfall. If we can generate significant increases in footfall [through projects such as Dundee's waterfront regeneration], both from residents and visitors within the city, that in turn helps to sustain retail.
"If we didn't do any of these projects, then retail would continue to decline at a faster pace. We have to realise that cities have a bigger role in supporting hospitality, but I believe it has to be done through generating a new vision for what a city is and how it will operate going forward."
Would lowering shop rents help retailers?
Offering an enriched city centre experience is one way to increase footfall, but what of the shops themselves? They need to make a profit, and many complain that their overheads are too high to achieve this. Dundee City Council, as is the case with most cities across the UK, owns a portion of the storefronts available for rent on its high street. So if councils are so keen to rejuvenate their main retail centres, why don't they just lower the rents that they charge?
Alexander says: "There are two things I often hear: the rents are too high, and the rates are too high. I think people often think the city council controls both of those things – we don't. We don't set the levels of rates we collect. We have a dozen, at most, shopfronts and they are spread out across the city centre.
"In terms of direct intervention, we could give everybody free rent for the next year and it wouldn't make an ounce of different to the broader high street. That is a simplistic view and it doesn't take into consideration all of the support that was deployed for small and medium businesses, in particular."
Many independent retailers promote themselves as the solution to a city or town's woes, portraying themselves as local Davids trying to compete with the faceless, tax-evading chain store Goliaths. When asked if the preference would be to support independent businesses in Dundee over larger corporates, Alexander says: "There should be support for both and we do work closely with our shopping centres, but I believe that these little independent hubs, such as [Union Street in Dundee], are so successful at driving footfall that they benefit the private sector companies."
Inward investment key to UK high street survival
City councils across the UK are up against similar challenges to those faced by Dundee, balancing public perception, expectations and the resources available to enact change.
Of the latter, Alexander says: "The challenge is often having the resources to be able to adapt quickly and to reach the scale of intervention required to support the city centre."
In November 2021, the Convention of Scottish Local Authorities (Cosla) called on ministers from the ruling SNP to allocate an extra £1bn ($1.3bn) to improving city centres in the 2022 budget. As part of her 'live well locally' strategy, Cosla president Alison Evison said: "The budget on 9 December presents a perfect opportunity to reset Scottish public spending in a way that empowers our councils right across Scotland to achieve their ambitions for their own local communities."
With the fate of Scottish council budgets still to be decided for 2022, Alexander's focus on attracting big inward investment projects to support not just the high street but the city's ecosystem could prove crucial to Dundee's continued recovery from Covid-19. After all, the more jobs a city has, the more residents it has potentially willing to spend money on its high street. This strategy will be repeated across the UK, meaning that the competition for inward investment projects will be as fierce as ever in 2022 and beyond.