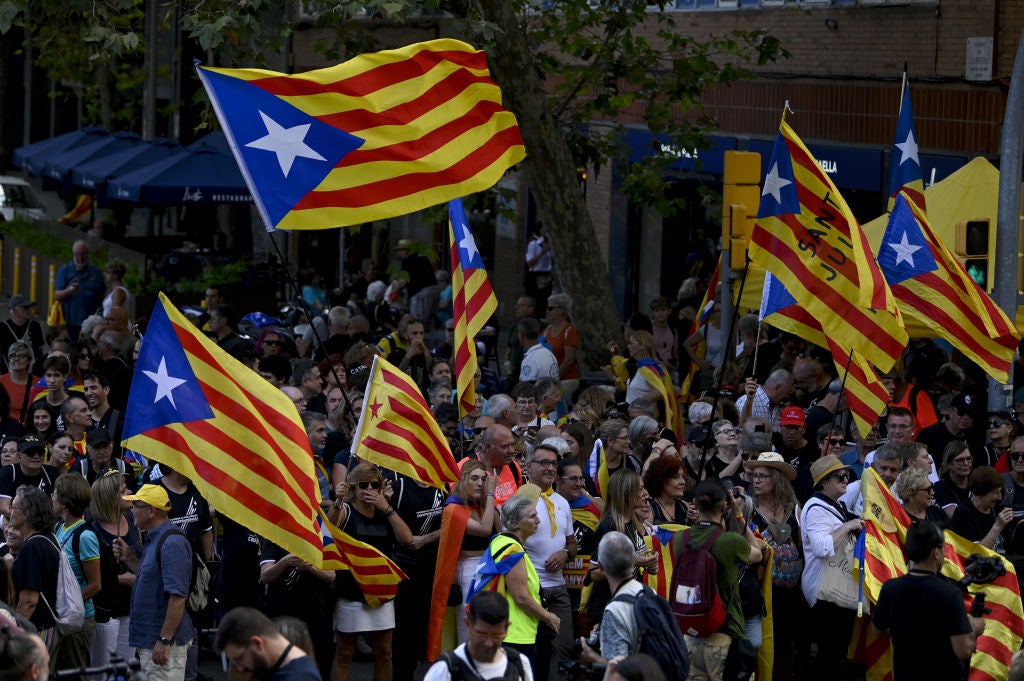 In the north-east of Spain sits the region of Catalonia, home to the city of Barcelona and a population of roughly 7.7 million.
Despite being part of Spain since the 15th century, there has historically been a contentious relationship between the Spanish and Catalan governments over the level of autonomy Catalonia operates with, and more recently the Catalans' right to hold a referendum on independence.
Since a failed referendum in 2017 – more on that below – that resulted in violence, custodial sentences and exile for pro-independence (or separatist) Catalan leaders, the fight for independence has seemingly quietened and the replacement coalition government in the region has struggled to show the level of unity needed to retain the momentum of the independence movement.
Despite this, independence remains a huge topic in Catalonia. Arguments for a breakaway often centre around an economic imbalance in taxes paid by Catalonia to the Spanish government and an oppression of democratic referendums on independence. Arguments against see independence as a step back from Spain's historic progress to unite its 17 autonomous regions, and contradictory to the message of the EU of promoting peace and unity throughout Europe.
So the questions remain: what would happen if a legal referendum resulted in independence for Catalonia? Would an independent Catalonia thrive economically when the obligation of taxes to a central Spanish government were eradicated? Would Catalonia be hampered without EU membership and the support of the rest of Spain? What lessons can be learned – from both sides of the argument – from the 2017 referendum, which appeared to show a resounding victory for the 'leave' side.
A failed independence referendum ends in chaos in Catalonia
Tensions between Spanish and Catalan governments came to a head in 2017 when a referendum intended to be held on 1 October 2017 – which was passed by the Parliament of Catalonia – was declared unconstitutional on 22 September 2017 by the Constitutional Court of Spain, following a request from the Spanish Government.
How well do you
really

know your competitors?

Access the most comprehensive Company Profiles on the market, powered by GlobalData. Save hours of research. Gain competitive edge.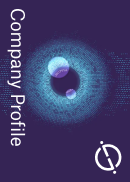 Company Profile – free sample
Thank you!
Your download email will arrive shortly
Not ready to buy yet? Download a free sample
We are confident about the unique quality of our Company Profiles. However, we want you to make the most beneficial decision for your business, so we offer a free sample that you can download by submitting the below form
By GlobalData
This resulted in conflict which saw the referendum forcibly halted and ballot boxes seized. Violence ensued, leaving approximately 1,000 injured, and the President of Catalonia, Carles Puigdemont, was removed from office and effectively exiled from Spain.
Following the referendum, 12 pro-independence Catalan leaders were put on trial in 2019, with nine being sentenced to prison. Furthermore, some were banned from re-entering public office within the next 13 years. The sentencing led to large protests across Catalonia.
In June 2021, an olive branch was extended when the nine sentenced leaders were pardoned by the Spanish Prime Minister, Pedro Sanchez, and his government.
In a statement at the time, Sanchez said: "The Spanish Government has taken this decision because it is the best for Catalonia, the best for Spain and corresponds to the spirit of harmony and coexistence in the Spanish Constitution."
Professor of Hispanic studies at Trinity College Hartford, Thomas Harrington, argues that the pardons carried connotations regarding the power Spain continues to have over Catalonia. "The imprisonment seems to have broken the will of many of those pro-independence leaders," he says. "They realised that a pardon is not the same thing as amnesty, it is something given to you and they are conscious of that. They don't want to go back to prison and from that mentality comes a lot of fractiousness."
How would an independent Catalonia work?
While it is difficult to draw conclusions about how the vote would have played out had it been allowed to go ahead in 2017, the results of the dissolved referendum (and a number of polls before and since) point to an overwhelming majority of people living in Catalonia being in favour of independence for the region.
Despite the ballot boxes being taken and many civilians being forced to abstain in 2017, there was an estimated result of 90% in favour of independence with an approximate voter turnout of 43%.
It may be a long time before the question of independence is meaningfully posed again to Catalans, however. Five years later, in 2022, Catalonia's pro-independence movement appears fractured and largely despondent.
The coalition that Catalonia has been governed under since 2017 fragmented on 7 October 2022. The Junts party formally left the coalition government over a dispute about Catalonia's strategy towards another independence referendum. The current President of Catalonia, Pere Aragonès, rejected the possibility of an election and instead has chosen to move forward by governing in the minority.
"The coalition is falling to pieces because they all hate each other, but on paper this is still a pro-independence government with 51% of the vote," says Harrington.
While the Catalan government continues to disagree on a strategy towards achieving independence, the support for breaking away from Spain seems to be diminishing.
In July 2022, the Centre for Opinion Studies of the Catalan Government ran a poll, which found that independence was backed by 40.9% – the lowest polling figure since 2015. The majority (52%) that took part in the poll wanted Catalonia to remain as part of Spain, and the rest did not know their stance. Despite the poll indicating that support for independence has declined, in 2021, the Catalan regional election saw separatist parties win 52% of the vote, showing that the issue is still an important one in the region.
"Has the Spanish state and its judicial system and its police forces neutralised the so-called threat of Catalan independence?" asks Harrington. "Sadly, I have to say that through much dirty judicial work they have been able to do that, and the Catalan independence movement now finds itself in a tremendous state of disarray."
A second referendum seems unlikely to materialise soon; however, the economic arguments that bolstered many separatists remain.
Is Spain in debt to Catalonia?
A key economic argument in favour of independence was centred around the levels of taxes Catalans pay to the central Spanish government.
In 2021, Catalans made up approximately 15% of the country's population yet they contributed 20% of Spain's total taxes, receiving approximately 14% back in public expenses. The general explanation given by the Spanish Government for this is that the surplus money is needed in poorer regions such as Andalusia.
However, many Catalans feel that Catalonia could also benefit from that surplus, particularly in boosting social services such as healthcare and bettering infrastructure. This argument is exacerbated by perceptions in Catalonia that Madrid is favoured over Barcelona when it comes to government attention and public spending.
"Over the past 20 years, the Spanish state has invested heavily in Madrid, in infrastructure and other ways, while investments in Catalonia really have tailed off," says Harrington. "Barcelona was always the most advanced city in Spain in technological and infrastructural terms, but it has now clearly taken a second place to Madrid."
If Catalonia were to become independent, it does seem that the absence of its taxes flowing towards a central Spanish state would benefit the region. However, that argument would hinge on Catalonia's revenue remaining high after independence was achieved.
To explore what would happen to Catalonia's economy in the event of a breakaway from Spanish control, it is important to look at its sources of investment.
Catalonia leads in Spain for FDI
According to the GlobalData FDI database, Catalonia has held the lion's share of Spain's overall FDI project numbers in recent years (between 2019 and 2021). The region enjoyed a robust recovery from the Covid-19 pandemic, recording its highest FDI figure on record in 2021 (€612m). In this time, the gap between Catalonia and the region of Madrid has widened when it comes to attracting FDI projects.
When asked what makes Catalonia so attractive to investors, Joan Romero, executive director of investment promotion agency Catalonia Trade & Investment, says: "Catalonia has a series of assets that make it southern Europe's most dynamic region in terms of the presence of multinationals, start-ups and the digital ecosystem."
Romero highlights that companies such as Microsoft, Google and PepsiCo announced research and development FDI projects in Catalonia in 2021 and 2022.
Catalonia's top three sectors for FDI projects are software and IT services, consumer goods and logistics.
"Barcelona ranks as the number one tech city in the world that is not a capital, according to the Tech Cities Index by Savills, and the fifth best European start-up hub," says Romero.
In 2021, Catalonia accounted for more than one-third of Spain's total FDI projects in software and IT with 38%. This percentage was even higher for consumer goods at 42%. Such figures demonstrate that Catalonia is a Spanish FDI powerhouse.
Were Catalonia to become independent, the volume of FDI coming into Spain would suffer as a result. However, should an independent Catalonia not be granted immediate EU membership, a potential hard border with Spain could lead to supply chain disruption and potential talent flow restrictions in the region.
While it is unclear what exactly the relationship between Spain and an independent Catalonia would look like, Harrington is sure of Catalonia's stance. "There is no one in the Catalan independence movement who speaks of a desire to have anything but friendly relations with Spain," he says.
If Catalonia were to be negatively impacted on an economic level in the early stages of any declaration of independence, the strong reputation it has built up as a hub for FDI could act as a buffer and help it to secure all-important trade allies.
Another key element that is unlikely to be vanquished by independence is Catalonia's reputation for excellence in the tech sector and, perhaps most importantly to investors, its ability to churn out tech talent.
Talent and tech
In 2021, there were approximately 100,000 ICT professionals working in Catalonia. These included workers with highly sought after skillsets including software development and AI development, and blockchain experts.
Furthermore, Catalonia is home to almost 2,000 start-ups, with 26% of their workers coming from abroad.
Experts attribute the pipeline of tech talent in Catalonia to its robust higher education offering. There are 12 universities and four of these have speciality in tech-focused degrees, including the Polytechnic University of Catalonia, the Autonomous University of Barcelona, the University of Barcelona and Pompeu Fabra University.
Overall there were approximately 265,000 students in Catalonia in 2021 and the number of international students steadily increased by a total of approximately 38% between 2013 and 2021.
"According to what incoming companies tell us, local talent and the ease of attracting talent from other parts of the world is the main reason foreign investors rely on Catalonia to implement their projects," says Romero.
If Catalonia became independent, it is difficult to know how the flow of talent – both within Spain and internationally – would be impacted. Yet this track record for cultivating tech talent is a significant asset for Catalonia, one it would fiercely strive to protect in the event of independence.
Independence for Catalonia?
Since 2017, Catalonia has struggled to agree on a strategy for how best to move forward as both an autonomous nation and as part of Spain. Despite the desire for independence seemingly dwindling since the 2017 referendum, Catalonia's economic strength means that thoughts of going it alone will always resonate with much of its population.
Yet the arguments surrounding independence – and its meaning to those living in both Catalonia and other regions of Spain – run deeper than just the economic equations. Catalonia is a financially prosperous location that continuously demonstrates strong FDI attractiveness. However, the wounds from the fallout of the 2017 referendum run deep, and the inability of the pro-independence parties to formulate a unified strategy on achieving their key aim means that the issue is no longer front of mind for many. The signs are that Catalonia would thrive as an independent nation on an economic level, but it seems unlikely that anyone will find out just how it would perform on its own any time soon.