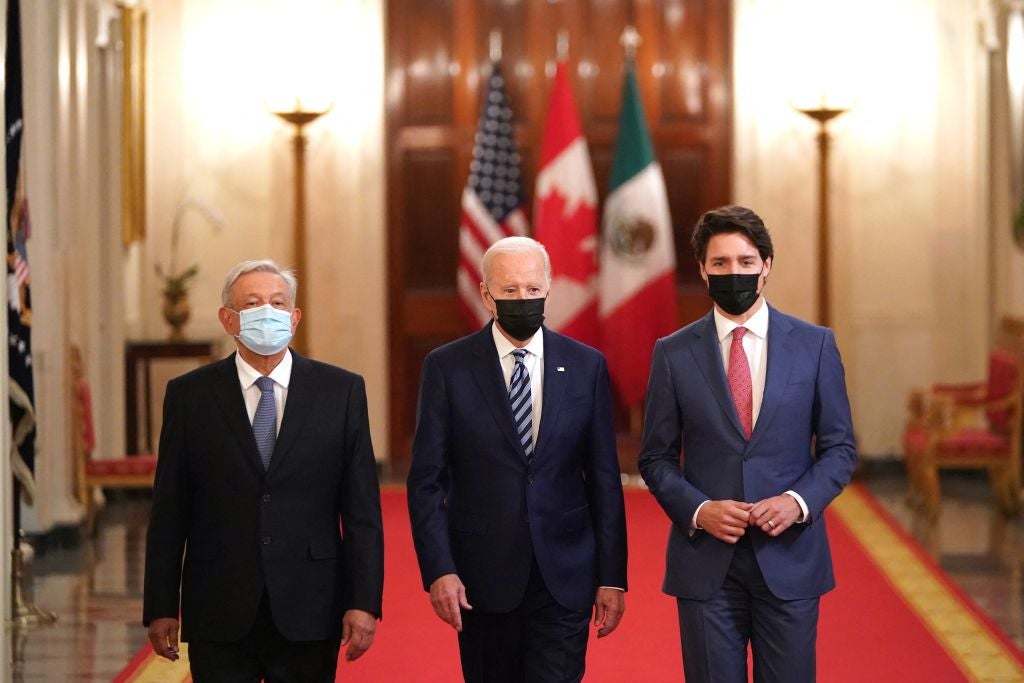 When Joe Biden was sworn into the presidency on the west front of the US Capitol in Washington on 20 January 2021, he inherited a country divided. The Capitol Hill riots just two weeks earlier, instigated by supporters of outgoing president Donald Trump, left an impactful reminder of the chaos Biden was charged with dealing with.
Alongside this, external relationships with long-standing tensions – such as those with China and Russia – piled on the pressure for Biden to be a more tactile, and less volatile, US president.
Have US relations with China changed under Biden?
When compared with Trump's presidency, one of the more striking differences when it comes to the Biden administration has been the way it has prioritised the Covid-19 pandemic, something Trump was criticised for not taking seriously enough. Trump's focus was more on trade, but this has been cast into a much more minor role when it comes to Biden's policies.
Dr Alexis Crow, head of geopolitical risk at PwC, says: "Biden has made it clear since taking office that the priority has been on relief and recovery from Covid-19, and that supporting households and businesses in the wake of the pandemic has been of primary importance, prior to implementing a wider economic policy."
As a result, the majority of policies on trade – particularly those concerning China – have remained unchanged from those Biden inherited from the Trump administration.
How well do you really know your competitors?
Access the most comprehensive Company Profiles on the market, powered by GlobalData. Save hours of research. Gain competitive edge.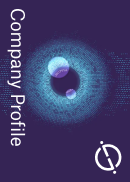 Company Profile – free sample
Thank you!
Your download email will arrive shortly
Not ready to buy yet? Download a free sample
We are confident about the unique quality of our Company Profiles. However, we want you to make the most beneficial decision for your business, so we offer a free sample that you can download by submitting the below form
By GlobalData
The US's top three trade partners – Mexico, Canada and China – were the same in Biden's first year of presidency as they were in Trump's final year, although China was in first place in 2020 and has moved down to third position in 2021. The pandemic's impact on supply chains appears to be the main reason behind China's fall in the rankings, however, and therefore this change does not appear to be linked to any new policy or approach that Biden has implemented.
The China trade deal that Trump negotiated has been maintained by Biden's office, despite China currently falling short of the targets set out in the deal. All of this adds up to the issues behind the trade war between the US and China that took up so much of Trump's energy remaining in stasis, with Duncan Edwards, chief executive of C-suite networking group BritishAmerican Business, saying: "The same issues and concerns remain [regarding China]. It is a bipartisan position in the US."
One point in which China and the US are more cohesive under Biden is the joint commitment at COP26 to work towards reducing carbon emissions.
Mexico and Canada ranked first and second, respectively, as US trade partners in 2021. Biden hosted both Mexico President Andrés Manuel López Obrador and Canada Prime Minister Justin Trudeau in November 2021. This was the first North American leaders summit since 2016, with economic cooperation sitting at the top of the agenda to drive the Covid-19 recovery. While Biden's administration is continuing to unpick the complicated immigration policies left behind by Trump, policies that were frequently targeted at Mexico, the country has seen some of Trump's more damaging trade policies softened.
Mexico and Canada tensions remain
The supply chain trend of nearshoring was accelerated by the Covid-19 pandemic, and Crow highlights that encouraging this nearshoring is another common thread between Trump and Biden's presidencies. While countries in the Caribbean and Central America are pushing to gain a greater presence within US supply chains, mostly at the expense of competitors in Asia, Cynthia J Arnson, director of the Wilson's Centre Latin American programme, says: "The only country that has benefitted from that push so far has been Mexico."
As Biden continues to make US manufacturing and 'building back better' a priority, how this will involve Mexico is yet to be seen.
When it comes to Canada, the Biden administration is overseeing some simmering tension. The president's social spending bill is unpopular in Canada, as the country's politicians are concerned over the electric vehicle tax credit proposed by Biden, which could give US automakers what they claim is an unfair advantage over their Canadian counterparts.
Biden's bill was intended to provide more domestic manufacturing jobs, as well as aid the US's transition to greener energy, even if the cost of this is a breakdown in some international trade obligations. If the tax credits are passed in the US, Canada has threatened to impose new tariffs on US goods.
Edward Alden, a senior fellow at US-based think tank the Council on Foreign Relations, says: "The Canadian response to this – and the Mexican response to a considerable extent – is that they don't see any improvement here over Trump in terms of trade. There is obviously lots of other dimensions in which the Canadians, in particular, are happier to have Biden in office, but on trade, there are a lot of tensions."
Has Biden mended bridges with Europe?
In other global trade relationships, Crow highlights continental Europe as a focus for Biden, with a post-Brexit UK being pushed into the background.
There have been some notable positives in EU-US relations under Biden. The 16-year trade dispute over aircraft subsidies to Boeing and Airbus ended in an agreement to suspend tariffs for five years. However, by most other measures there has been little to report. "Before the election there was quite a lot of activity between the UK and the US on trade; that has all stopped," says Edwards. "There was theoretical negotiation on a potential EU-US trade agreement and that too has ground to a halt."
The Section 232 steel and aluminium tariffs imposed by the US on the EU were also passed down to Biden from Trump. Biden's administration lifted the tariffs for the EU, but notably not for the UK. In a speech at the October 2021 G20 summit, Biden cited the move as a "testament to the power of the strong partnership [between the US and the EU]".
"Biden negotiated a complex quota deal, which maintains a broad array of restrictions on European steel and aluminium exports to the US." says Alden. "The tariffs may be gone, but that Trumpism impulse to manage trade remains with this administration."
Mid-terms leave Biden at risk of lame duck status
A key difference between Biden and Trump is the manner in which the former is communicating with the rest of the world. While Trump was widely considered brash, crass and loud in his global dealings, Biden appears to have been more introspective, while being more focused on domestic issues.
Arnson says: "It could be argued that the best contribution Biden is making to the global economy and political order is getting the US's house in order in a bid to stem the tide of Trumpism."
This approach could be set to change, however, following the 2022 mid-term elections, the results of which will inform the second half of Biden's presidency. "It is very possible that the Senate and the House of Representatives will go Republican, which could turn Biden's White House into a lame duck," says Edwards.
He adds that this could potentially turn Biden's focus from more domestic granular issues to the bigger global issues. Essentially, if Biden loses power at home, he might try and find avenues for change outside of the US.
As Covid-19 – and the resulting economic recovery strategy – continues to dominate Biden's presidency, trade and international relations have largely coasted along under protocols inherited from Trump. As time passes and Covid recedes, and Biden's position in the White House potentially changes following the mid-term elections, so too may his global relationships. Thus far, however, Trump's stamp on the US's trade strategy is still very much present.