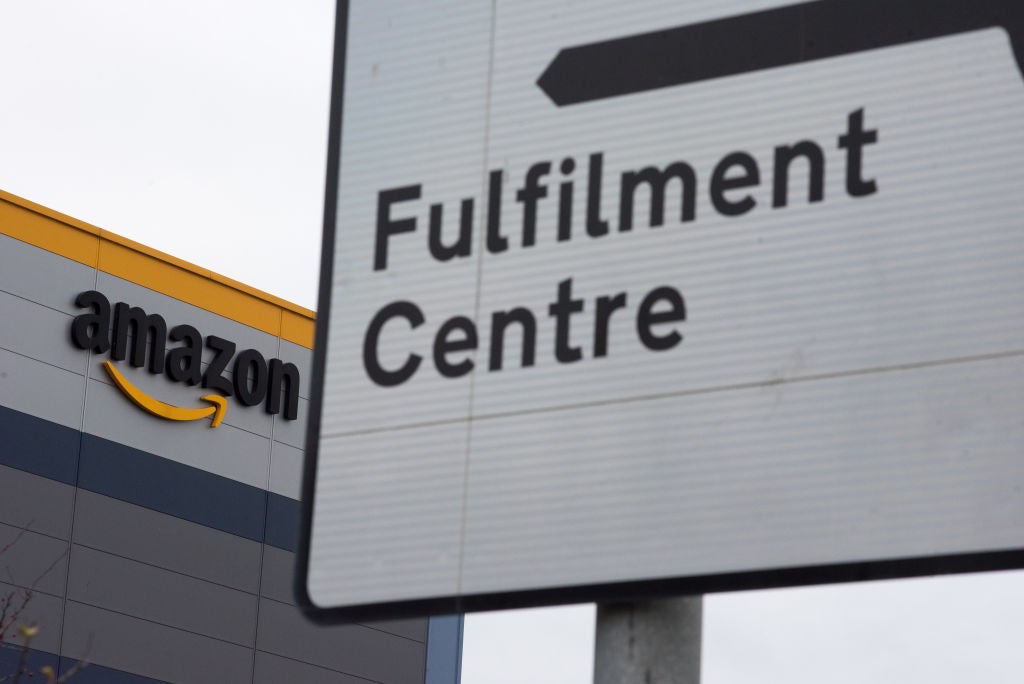 Amazon's global expansion in the past five years has been heady and somewhat haywire. This was particularly evident in the UK, where the company has made headlines along the lines of "Amazon to create more than 10,000 jobs in the UK with a new fulfilment centre in Gateshead later this year." 
Amazon's Gateshead 'fulfilment centre' – or 'warehouse' for the more traditional among you – is one of around 24 enormous industrial logistics spaces dotted around the UK, as per the chart below.
In short, Amazon's investments are huge, with the e-commerce giant taking a whopping quarter of all UK warehouse space leased in 2020 and 2021. It therefore came as a shock to the market when, in May 2022, the company announced it had overextended during the Covid-19 pandemic and needed to cut back around $2bn worth of warehouse space across the globe, news that struck off 10% off the value of the largest shed developers in the US and UK.
The news has also meant a rise in costs for many of Amazon's clients that use its third-party fulfilment service – its distribution service – due to a "fuel and inflation surcharge", according to the company.
Due to Amazon's gigantic hold over the logistics market, thousands of global vendors can do nothing but comply. Amazon's cutback, however, will allow competitors much-needed space to grow, especially in the UK.
There are not enough warehouses in the UK
Over the past two years, there has been record-high demand for UK warehouses, with take-up growing from three million square metres pre-pandemic to 4.6 million square metres. As such, vacant space is at a record low. Critically low.
Even if Amazon got rid of 10% of its UK warehouses, it would only open up several percentiles of vacant units, according to industry experts. However, considering the gigantic squeeze on industrial space right now, any let up will come as music to the ears of Amazon's competitors, of which there are many smaller players desperately looking to catch up with the behemoth.
Supply chain disruptions caused by the pandemic, the war in Ukraine and the Suez Canal blockage in 2021 have left global companies scrambling to find warehouse space closer to their home markets.
This scramble is particularly acute in the UK, whose market is under-warehoused on a per capita basis compared with other countries. A big part of the problem is the country's lengthy waits for planning approval, as well as its limited availability of viable greenfield sites.
In short, despite the burgeoning global and British demand for e-commerce and storage space, Amazon bit off more than it could chew. The company's competitors will be all too keen to pick up the relinquished pieces, and a more diverse market is a good thing for everyone.