In March 2021, an announcement was made that several of the BBC's top news jobs would be moved to the Yorkshire city of Leeds, in northern England. This came 18 months after Channel 4 – another of the UK's terrestrial television channels – had opened its relocated national headquarters in the city. Amid the rejoicing in Leeds about this development of a strong national media cluster forming within its boundaries, it was hard not to spare a thought for the city of Bradford, just 13km away.
Bradford and Leeds have shared a rivalry going back centuries, based around sport, investment, their economies and much else, but one thing Bradford has always had to itself has been the media. In 2009, Bradford was named as a Unesco City of Film in recognition of its rich film heritage. It also hosts major film festivals such as the Bradford International Film Festival and the Bradford Animation Festival. To top off its offering in this industry, it is also home to the National Science and Media Museum (known as the the National Museum of Photography, Film & Television between 1983 and 2006).
So were the Channel 4 and BBC wins examples of Leeds encroaching upon its near-neighbour's territory, or, given the proximity of the two cities and the ease of travel between them, were these wins for Leeds also wins for Bradford?
An economic role reversal
It hadn't always been like this. Bradford was once the economic powerhouse of the two – and indeed the north. It became a manufacturing, engineering and, most prominently, textiles hub during the Industrial Revolution.
In the early 1900s, there were more Rolls-Royces purchased within Bradford than anywhere else in the UK. It was the most wealthy city in Yorkshire. Kersten England, the City of Bradford Metropolitan District Council
Of Bradford's wealth, Kersten England, chief executive at the City of Bradford Metropolitan District Council, says: "In the early 1900s, there were more Rolls-Royces purchased within Bradford than anywhere else in the UK. It was the most wealthy city in Yorkshire. In 1908, more bottles of champagne were shipped from Épernay in France to Bradford than to anywhere else in the world. There was a landslip in Epernay in 1900, and the lord mayor of Bradford's fundraising campaign that year was to rebuild the village."
How well do you
really

know your competitors?

Access the most comprehensive Company Profiles on the market, powered by GlobalData. Save hours of research. Gain competitive edge.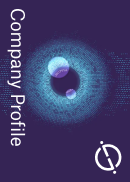 Company Profile – free sample
Thank you!
Your download email will arrive shortly
Not ready to buy yet? Download a free sample
We are confident about the unique quality of our Company Profiles. However, we want you to make the most beneficial decision for your business, so we offer a free sample that you can download by submitting the below form
By GlobalData
The champagne was to run dry for Bradford, however, as the 20th century progressed, and Leeds emerged from its shadow to become one of the UK's core cities. Explaining Leeds's progress, Roger Marsh, chair of the Leeds City Region Enterprise Partnership (which takes an area of West Yorkshire that covers Leeds and Bradford, as well as the likes of Calderdale, Kirklees and Wakefield), says: "Bradford was at the heart of wool and textiles, the manufacturing side, while Leeds was the commercial arm. As wool and textiles declined in the UK, Leeds reinvented itself into financial professional services and the gap between the two started to widen."
Leeds has, since the Second World War, retained an image of an economically successful city, vying with Manchester to be considered 'the capital of the north of England'. Its city centre easily attracts prestigious names such as Harvey Nicholls and Harrods, and its thriving club and music scene have made it a popular destination for younger parts of the population. Leeds's adaptability and focus on sectors such as financial professional services have enabled it to avoid the post-industrial decline seen not just in Bradford, but in many other cities throughout the UK.
Bradford starts to bang its drum
Leeds and Bradford sit a short journey from each other, but for much of the latter part of the 20th century the two Yorkshire titans felt like they were on different planets. It would be unfair to portray Bradford entirely as the poor relation, however. Its history of expertise in textiles, engineering and food processing has evolved into areas such as electrical engineering, chemical processing and a specialism in the water industry, with Yorkshire Water's headquarters based in the city.
Over the past two or three years Bradford has been consistently ranked as the most entrepreneurial city in the UK, and a lot of that is based around digital. Jason Longhurst, the City of Bradford Metropolitan District Council 
England says: "We are a post-industrial city still coming to terms with the collapse of industries that we were over-dependent upon, but we are increasingly seeing our businesses reinventing themselves and going up the value chain. We are still, disproportionately, a manufacturing base. We are a supply chain economy.
"We still have a lot of businesses associated with textiles – the UK's Wool Marketing Board is based in Bradford. Our proud history in engineering is still very apparent in the businesses around the district. We retained those businesses related to the detergent, dry cleaning and water industries, too."
In Morrisons and Provident Financial, Bradford has two companies in the FTSE 100 (a number few UK cities outside of London can match) but its endearing entrepreneurial spirit shows that there is life beyond these household names.
Jason Longhurst, strategic director, place, at the City of Bradford Metropolitan District Council, is proud of this spirit, saying: "Over the past two or three years Bradford has been consistently ranked as the most entrepreneurial city in the UK, and a lot of that is based around digital. Our recent stats show our microbusinesses and small and medium-sized enterprises [SMEs] are growing strongly. We are ranking strongly as one of the most improved cities in the UK for jobs and skills. We are getting a lot of nice industry and sector recognition."
Clearly, then, Bradford has a lot going for it. So why can't it quite escape Leeds's shadow?
Leeds lives the high life
Attracting names such as Channel 4 is undoubtedly a feather in Leeds's cap, but the win wasn't seen as particularly transformational within the city, at least in isolation. This is partly because Leeds sees itself as a global city, the kind of location that should be attracting major broadcasters and beyond. The city has, for decades, had a swagger, comfortable with its identity and confident about its future.
There is a heritage in Leeds, but that has helped to propel the city and give it a confidence that maybe somewhere like Bradford currently lacks. Roger Marsh, Leeds City Region Enterprise Partnership
"Our mindset is not that we are just a city in Yorkshire, but more that we are one of the global titans," says Marsh. "Leeds has moved on from its history and not been locked into the history in a negative way. There is a heritage in Leeds, but that has helped to propel the city and give it a confidence that maybe somewhere like Bradford currently lacks. Leeds has maintained and reinvented its mojo."
Leeds's confidence seems well founded. The city hosts five universities and the wider city region produces an estimated 40,000 graduates a year. As the chart below shows, this gives Leeds a highly educated population, something that always proves popular with investors. It is little surprise, then, that Leeds is the UK's seventh best performing city for foreign investment in the latest EY UK FDI Attractiveness Survey by project numbers, registering 16 deals. The next highest Yorkshire city in the survey is Sheffield in joint 15th with nine projects.
Leeds's sectoral strengths are numerous, with Marsh picking out a handful. "The city has strengths in financial professional services, and we have been chosen as the host city for many things such as the UK Infrastructure Bank and the northern hub of the Bank of England. This reinforces the view that, certainly with financial services, we are emerging as second only to London.
"We have four of the major parts of the NHS headquartered in Leeds, and this gives us an advantage in healthtech, not just in terms of patient care, but in terms of new solutions and cures," he adds. "Everywhere likes to claim it is a healthtech hub, but the artificial hip was invented and developed in Leeds, kidney dialysis was developed in Leeds. We are very data-rich when it comes to health and health outcomes and this is allowing Leeds to move out into new areas of opportunity such as AI, and that is exploitable commercially."
With such a long list of strengths, the question could be asked: does Leeds really need Bradford?
Big brother, little brother?
Bradford has in place many facets that point to a brighter future. It is frequently ranked as the youngest city in the UK, as well as one of the most multicultural.
The strength of Bradford when you look at the diversity of cultures and community is something that is still under-exploited. We need to play it as a lead card. Jason Longhurst
"The strength of Bradford when you look at the diversity of cultures and community is something that is still under-exploited," says Longhurst. "We need to play it as a lead card. We have got a much bigger global reach than we are aware of. We need to harness that better."
This mix of cultures gives Bradford a visibility in countries beyond the EU, something all UK cities are targeting in the aftermath of Brexit. "I recently sat in a meeting for part of our civic quarter developments, and the funders that were behind it were from a range of countries and regions such as India, Pakistan, the Middle East," continues Longhurst. "There were about 17 different global investment areas in that meeting. When I worked in the Oxford-Cambridge corridor, you were working with maybe five such areas."
Indeed, given the concern in the Leeds City Region about the impact of Brexit (see chart below), Bradford's ability to route to a different set of global investors could prove advantageous to both cities.
In March, the UK government announced the final plans for its Northern Powerhouse Rail project. This included a new line to be constructed from Manchester to Leeds via the centre of Bradford. This is something that particularly excites Longhurst. "That lays a clear stepping stone between Bradford and Manchester," he says. "We would be looking at a massive shift then in Bradford from an economy of £10bn to one that we could double on the back of that investment, as it would re-enforce our manufacturing sectors, expand our logistics research areas, and the biggest thing is it would help our micro and SME growth.
"Leeds and Bradford should be the home of the national cluster of the digital media market. The Northern Powerhouse Rail link to Manchester will only enhance this, as you will get that golden triangle of investment between the three main media centres in the north. The economic scale could be huge."
This national cluster of the digital media market obviously has investments such as Channel 4's Leeds headquarters at its heart. So what was the feeling in Bradford when Leeds became home to such a prestigious media name, thus encroaching on its territory?
"I was part of the bidding team to land Channel 4 for Leeds, and the chief executive of Channel 4 explicitly said that it was coming to have the building in the centre of Leeds, but it was also coming because the company was at least as excited about being in proximity to one of the youngest and most diverse cities in the country," says England. "Channel 4 spent a lot of time understanding the creative sector and population of Bradford."
So it would seem that a win here for Leeds has brought benefits to Bradford. England continues: "Channel 4 is working on a skills programme that will be based in Bradford too, so it will have a physical presence here. The stimulus from Channel 4 has brought more of the main broadcasters to the table, so the BBC has opened a studio in Bradford. We are seeing increased interest and involvement in Bradford."
A future of Leeds-Bradford collaboration
Much of the Leeds-Bradford rivalry of the past few decades has been based around the two most popular sports in the cities: football and rugby league. While the two Leeds teams have been enjoying great success of late, Bradford's famous rugby league team, the Bulls, went into liquidation in 2017 but was immediately reformed. It has yet to return back to the top flight, however. Meanwhile, the city's football team has become stuck in the English football pyramid's fourth tier, when 20 years ago it was performing to global audiences in the Premier League. The success of sporting clubs can give a city a spring in its step, so maybe Bradford's struggle to carve out an identity and rediscover its confidence in the 21st century should not come as a surprise.
Bradford needs to find its mojo, its sweet spots, and we are trying to establish what they are and work out how they complement what is happening in Leeds. Roger Marsh
"Bradford needs to find its mojo, its sweet spots, and we are trying to establish what they are and work out how they complement what is happening in Leeds, rather than setting up unhealthy competitions and us getting sub-optimal outcomes," says Marsh.
Longhurst adds: "At the moment there is a bit of a drag in Bradford's economy and how it impacts upon Leeds, but that should become a benefit in the next five to ten years."
Indeed, the combined might of Leeds and Bradford would be a force to be reckoned with, given their distinct strengths and identities, but also their complementary assets.
"The Bradford and Leeds economy is bigger than Birmingham's," says England. "The biggest flows between any two cities in the UK on any day is between Leeds and Bradford, and that is two-thirds from Bradford to Leeds and the other third from Leeds to Bradford, so it is not a one-way thing. We are highly interdependent. Over the past five years we have plotted a collaborative path."
"Bradford historically laid the foundation for the growth you see in the north, but the city is now in a position where it can stop being dictated to by its past and start a new future, and that has to be based around our relationship with Leeds," adds Longhurst. "The city of 'Bradford-Leeds' gives you one of the biggest city economies in the UK. Those two cities fit in with an impressive environment, so the quality of life balanced with that interconnected economic powerhouse really changes the elements of how you can drive new industry and attract investment."
With the UK entering a period of unknowns, given the manner in which the impact of Brexit is still to make itself clear, and the situation with the Covid-19 pandemic being unprecedented in modern times. Given these uncertainties, it would appear it makes sense to take a 'safety in numbers' approach. The numbers look impressive when Leeds and Bradford are combined, with their population alone – somewhere around the 1.4 million mark – making them a serious player on a UK, European or even global scale.
There seems to be an acceptance that Bradford has ground to make upon Leeds when it comes to setting out is message to investors, but even here it may well be that the city is simply not making the most of its assets. "In 2019, PwC established a major operation in Bradford a few years after moving out," says Marsh. "Some of the big beasts, the likes of Safestyle, Provident Financial, Seabrook Crisps and Morrisons, are in Bradford so it is not as if it doesn't have these big companies, but is the city making as much of this as it could? That is the exam question that I am encouraging people to answer."
Another sporting passion in both cities is that of cricket, and there is a common saying within the game – strong Yorkshire, strong England – which relates to how the county side is integral to the national team's chances of success. This logic could be extended to the UK's economy as a whole. Both Leeds and Bradford have rich histories of contributing to the UK's economic well-being through their innovation, educational offerings and business prowess. If the two can continue to combine their strengths and work together to attract investment and turn their impressive levels of innovation into something more commercial – echoing, perhaps, the manner in which Leeds essentially created its wealth in the Industrial Revolution off much of what was being made in Bradford – then the UK's economy, vulnerable to post-Covid and post-Brexit shocks, will only stand to benefit.
For more of Investment Monitor's coverage of the UK's cities, read through our Future of British Cities series: