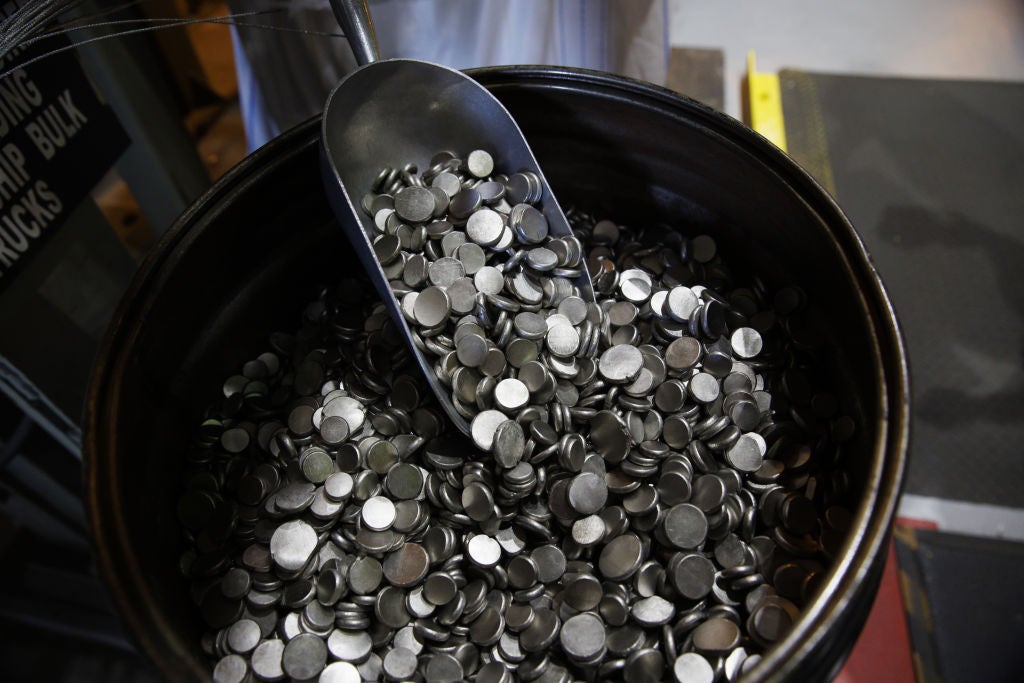 Canada has become the latest country to announce protectionist measures to block ownership by Chinese companies of local companies. On 2 November 2022, Canada's Industry Minister, Francois-Philippe Champagne, announced that three Chinese companies would be forced to divest from junior mining companies based in the country.
Sinomine Rare Metals Resources, Chengze Lithium International and Zangge Mining Investment will now have to sell their stakes in the Canadian companies Power Metals, Lithium Chile and Ultra Lithium.
The decision by the Canadian government has been based on national security concerns as the global competition intensifies for minerals and metals resources vital to clean energy technologies, such as lithium, nickel and cobalt.
China's dominance of the global supply chain of rare earth metals is forcing the Western world to take strategic decisions to try and counter the control China has on resources and technologies that will be intrinsic to the future global economy.
In January 2022, Zijin Mining, one of China's largest mining companies, completed an all-cash offer for Neo Lithium, a Canadian company. The acquisition by the state-owned entity led to parliamentary hearings, and Champaign has now said takeovers and smaller investments into Canadian companies by foreign state-owned entities will only be approved on "an exceptional basis".
No greenfield FDI from China to Canadian mining
The move is likely to have a chilling effect on Chinese foreign direct investment (FDI) to Canada, although investment by Chinese companies into Canada had already been modest in recent years.
Of the 1,861 greenfield FDI projects completed by Chinese companies between 2019 and 2021, only 25 were investments in Canada, according GlobalData's FDI Projects Database.
The acquisition of Neo Lithium and existing investments show there is Chinese appetite for Canadian mining companies, but mergers and acquisitions transactions rather than corporate expansions have been their main investment tool.
There was not a single Chinese FDI project in Canada's metals and mining sector between 2019 and 2021. Instead, software and IT services was the most active sector for Chinese FDI during the period, accounting for seven of the 25 projects.
This suggests that Chinese companies are still trying to get a foothold in the market and the decision by the Canadian government is proactively intended to stop them doing so.
Britain, Canada, the US and Australia entered a pact in June 2022 to attempt to secure the global supply of critical minerals. All of the other signatories to the pact, except Canada, have seen Chinese FDI into their mining and metals sectors in recent years, according to the FDI Projects Database.
British Steel is owned by Chinese company Hebei Jingye Group, and it has expanded its operations in Middlesbrough and Skinninggrove in North Yorkshire. In 2019, Chinese-owned metals companies Zhejiang Hailiang and GD Cooper announced expansions in Texas and Alabama, respectively. Meanwhile, Chinese-owned Yancoal announced the opening of a new office in Sydney, Australia, in 2021.
Future of Chinese FDI in Canada
Canada is not the first country to introduce new protectionist restrictions on FDI and foreign ownership, largely aimed at Chinese companies.
According to Investment Monitor's FDI regulations database, seven of the top ten FDI destination countries enhanced their protectionist investment policies in 2021. These included Australia, the UK and the US.
Most notably, the Committee on Foreign Investment in the United States continues to review Chinese investment, and in 2021 new regulations were introduced in the US to block transactions involving "foreign adversaries" in the IT sector.
Western countries are watching how China is building up a dominant position in the electric vehicle market and accounts for over 60% of global rare earths production, and are trying to take actions to combat this. In many countries, Chinese companies are already established in mineral-rich regions and expanding their presence. Canada is unlikely to be the last of these countries to force divestments to try to reverse China's rising dominance of rare earth metals.