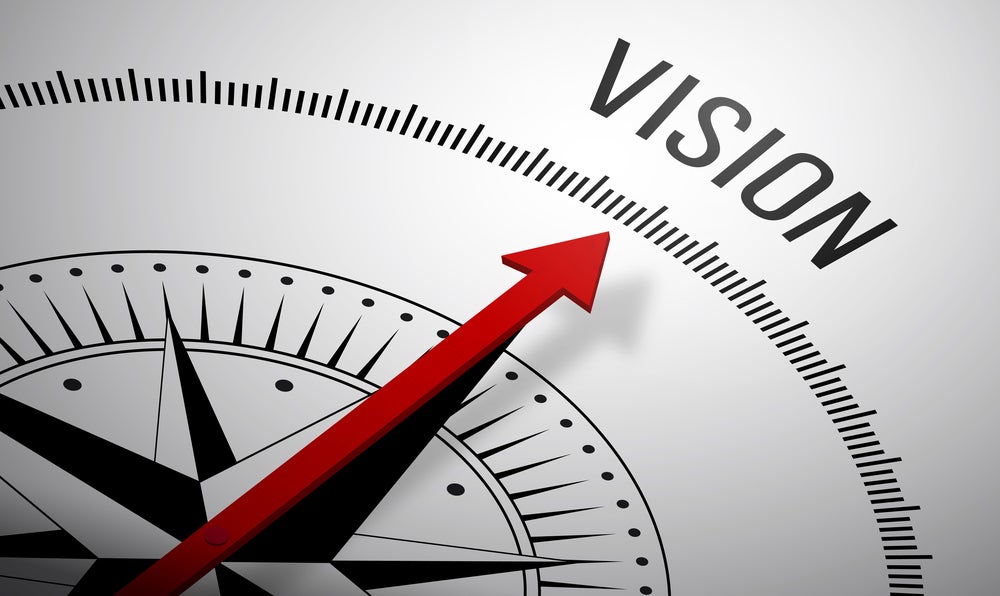 There are approximately 57,000 publicly listed companies globally and only 4% of them have revenue exceeding $1bn. There are many companies that hover just below this line without being able to cross it. Even the giants have to fight for their position. One company falls off the S&P 500 list every week.
The reason behind this is simple: many leaders assume that they are in control of everything, yet they look at the present only, not into the future. They rely on process, when in fact the future of their businesses, whether small or large, depends on their own mindset as leaders and how well they incorporate the three most critical elements – vision, strategy and people.
Blurred vision
Very few business, social or political leaders actually have a vision. Modern leaders often cannot explain what their vision is and how it can be made a reality. They substitute money and performance indicators for vision, forgetting that without vision, no amount of time, money or resources can help.
Successful investing – whether investing in companies or national economies – demands a future-focused mindset and visionary leadership. An investment without a clear vision is a blind gamble.
Many, if not most, businesses are created around a seemingly great idea while their founders have difficulty articulating it clearly and demonstrating why it is valuable for others. Such projects tend to be based on fuzzy ideas.
Quite simply, they don't have a strong and compelling vision. They talk about mission statements, purpose and ultimate goals without understanding the difference. This results in a situation where the blind are leading the blind.
What is the difference between purpose, vision, goals and mission? We can use a simple analogy of a family house to explain. Purpose is to build a house for a family to live in. Vision will define where it will be built, what kind of a house it will be, and all the details that make it more than a place to sleep. Goals address what we need to do to build this house. Mission reflects how this house will be useful for a local community – as a landmark, or welcoming visitors, or simply a home to live in.
Purpose is the general direction of an organisation and its areas of focus.
Vision is an aspiration for the future that we strive to make a reality today. It is a collective agreement and a firm decision on where we want to be in the future and what our future will look like. Vision is a pragmatic, multidimensional space in the future that we aim to explore and draw value from.
A goal is a task to be fulfilled that helps achieve a vision. The goal is always finite and remains relevant to a particular vision. The difference between a vision and a goal is simple: vision can be passed as a legacy to the next generation, whereas goals remain relevant only to a particular phase of development.
A mission is a promise to those who may be impacted by a business's activity or a potential impact on society from a company activity. A mission statement simply reflects this. A vision is inspirational and draws people to it; we never see anyone inspired by a mission statement. People are interested in things that will make their lives better. Yet, the mission is important, reflecting a promise to society that supports and provides different resources. It should be more than a plaque on the wall in the reception room reminding people that they act beyond themselves.
Neither missions nor goals define the future. They are merely steps along the way.
Collective property
Vision is a collective property of its creators and all who are impacted by it. This is a team sport where great results come from the contributions of all involved. People who are at the core of it must have a chance to contribute to it. This is logical – as a vision is for people, then people must have a chance to add their views to it and thus make it even more valuable.
Fabrizio Parini, CEO at confectionery manufacturer Lindt & Sprüngli Italy, draws on the contribution of people in creating a vision that will be inspirational for all. "The most important aspect is that it has to be an inclusive approach for the people that influence the things in your company when we create a vision," he says. "If you try to make a vision just based on what you have in mind as a leader, you may lose a lot of great ideas and then you also may lose some buy-in and ownership."
A successful vision is based on effective communication and, crucially, in the ability to encourage ownership of the vision in others.
A vision must be clear and simple enough for people to believe in and act upon, and strong enough that it resonates and inspires. Answer six simple questions to see how strong your vision is:
Who would benefit from your vision?
How much can you expand your vision?
Who takes the full responsibility, you or others?
How is your vision relevant to the present?
Can you explain your vision to a ten-year-old in two minutes?
Does your vision make people excited?
Organisations that are not prepared to think about their vision for the future will not survive in the long run. Investing in a strong vision is a bet on the future.