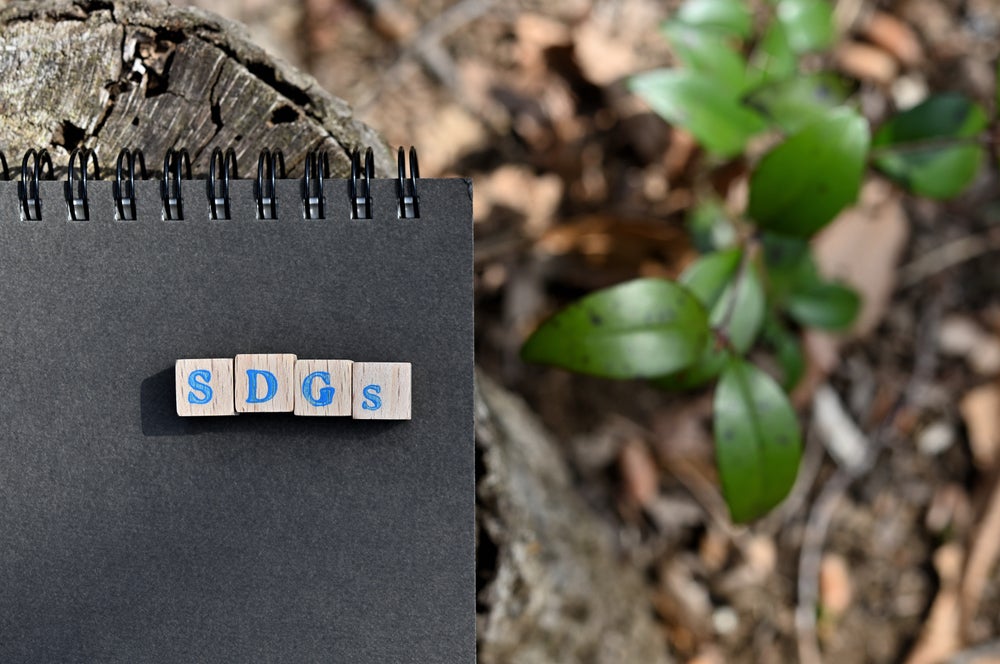 The UN's Sustainable Development Goals (SDGs) 2030 agenda was born out of crisis and seeks to address the world's most important challenges including climate change, poverty and conflict. Therefore the overall implementation of this agenda has become paramount.
Achieving the SDGs takes planning and requires actions that are personal as well as organisational. It also requires, perhaps most crucially, cooperation among the principal players within the international business and diplomatic spheres. Sustainability leadership among the diplomatic and business communities, aimed at building capacity and identifying and redressing gaps, must be at the heart of global action towards the 2030 agenda.
Much can be achieved if we are able to harness the opportunities presented by public-private partnerships, sustainable investment, international trade, cross-border education, soft power, intercultural and artificial intelligence, and digital transformation. Diplomacy at both the governmental and corporate level has a vital role to play.
Diplomatic tools can be utilised, especially for peace-building and prosperity for people and the planet, but there is relevance to all 17 goals. At the heart of the goals is the concept of global partnership. Thus, aligning diplomatic strategies around sustainable development is a must-do, not an optional endeavour.
Economic diplomacy, digital diplomacy, sport diplomacy, cultural diplomacy, corporate diplomacy, soft power diplomacy, climate diplomacy, multilateral and bilateral diplomacy and so on: they can all be brought to bear in the great global effort to meet the worthy targets set out by the SDG agenda. On a practical level, diplomacy can help promote awareness around the SDGs, increase international partnerships, improve the regulatory environment and highlight opportunities.
Diplomacy and sustainability
There has always been mutuality between diplomacy and sustainable development. The work of public-sector diplomats centres on strengthening economic and political relationships, bolstering trade and investment and enhancing economic development. To the extent that cross-border investment is necessary to SDG achievement – and this fact is undeniable – the role that diplomats worldwide play in facilitating and promoting foreign direct investment (FDI) adds to their importance.
A 2021 report by the UN Conference on Trade and Development, 'Investing in Sustainable Development Goals: The Role of Diplomats', highlights the essential work diplomats do in driving investment into their national economies, including in SDG-related sectors, and urges that their unique positions be fully leveraged for the furtherment of sustainable development.
"The commitments made by governments with respect to the 2030 Agenda for Sustainable Development can only be fulfilled through international cooperation and partnerships in which diplomats can play an important role," the report writes.
"Diplomats can also have an important communication function by sensitising stakeholders about the challenges that their countries face to identify and prepare bankable investment projects, and seek assistance from development partners and outward investment agencies in the development of SDG project pipelines."
The report adds that making the most of diplomatic staff for the purposes of SDG achievement requires investment in their skills and development, as well as resource support. "Effectively engaging diplomats and commercial attachés in the promotion and facilitation of sustainable investment needs adequate resources and encouragement, as well as training and support, to build relevant networks of investment stakeholders at home and abroad," it reads.
This is precisely the mission of the Global Protocol and Diplomatic Network, an initiative of the International Centre for Protocol and Diplomacy. Its objective is primarily to strengthen protocol and diplomatic functions across the globe, championing an inclusive and diversified assembly of country representatives to give protocol and diplomacy a bigger voice and embrace solutions that will drive positive change with a global impact.
Diplomats are key players in the massive effort to meet the goals, and the more we can enable and empower them, the more they can harness the levers of diplomacy for the sake of the SDGs – and us all.
Patricia Kenneth-Divine is the founder and director of the International Centre for Protocol and Diplomacy (ICPD), which works to promote nation building through engagements in international protocol, leadership and business, trade and investment, and diplomatic and international affairs. Its Global Executive Education Programme provides advanced training and development for business leaders, protocol and diplomatic professionals.
On 20 July, the ICPD will host the Global Protocol and Diplomatic Conference: Accelerating Brand Transformation and Economic Growth in Delivering the SDGs 2030 Agenda. For more information and to register, please visit here.