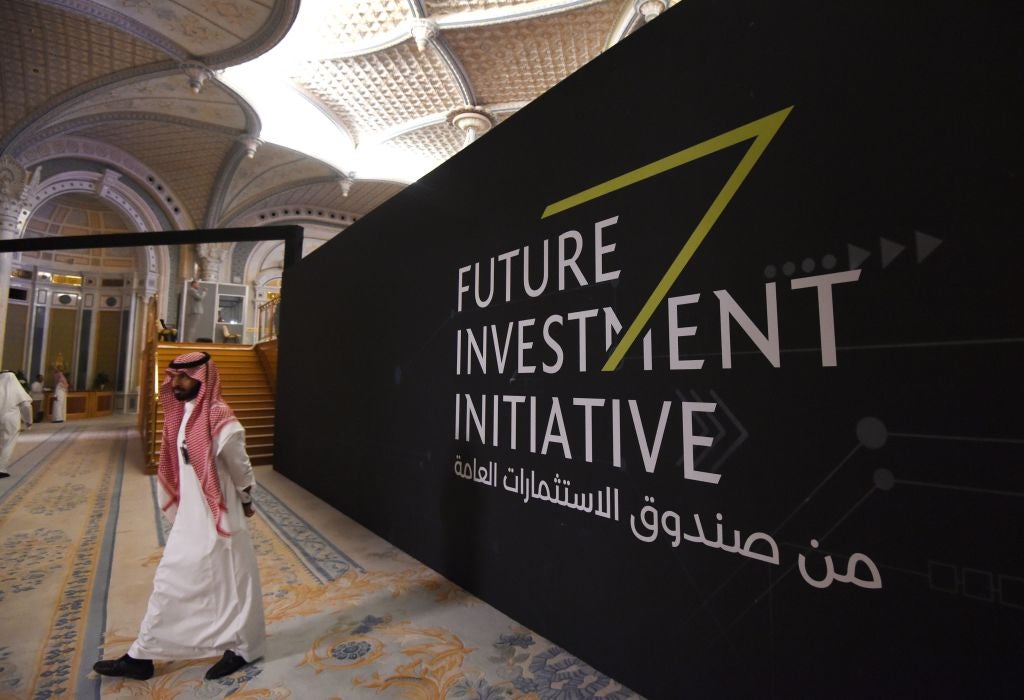 We did not realise it at the time, but a year ago, when we locked our doors against the arrival of Covid-19, we stepped into a time machine that brought the future forward. To our great relief, but not by chance, the future was ready for us, even if we were not ready for it. The massive infrastructure enabling the digital world was in place: server farms, fibre-optic cables, satellite internet, apps for everything.
In so many ways, the pandemic has revealed and accelerated powerful trends that, while long at work, have only now come to wider attention. Among these trends: the little known yet potent rise of sovereign wealth funds (SWFs).
Subject to greater or lesser direction by the countries that fund them, these vast pools of capital are derived from trade surpluses or mineral wealth, some exceeding $1trn; they wash over markets in search of opportunity. Their motives – particularly in their investments in Silicon Valley – have been called into question and the funds themselves sometimes demonised. Yet their role is broader and more nuanced than a cursory reading of headlines or tweets would indicate. We should take note. They own the future. Or at the very least, they will play a large role in shaping it. And none of us can stop the future from arriving.
How sovereign wealth funds came to be
Some background first. Initially envisioned nearly seven decades ago as a means to preserve the proceeds of resource wealth for future generations, sovereign investors have gone from strength to strength as they navigated the first Gulf War, the Global Financial Crisis, and now the Covid-19 pandemic. It is no wonder that they have been called upon in times of crisis. The resources at their command are staggering: $30trn, which may be on the conservative end of the scale.
Simple, mechanical portfolio rebalancing at one of the larger funds can alter the course of the world's massive (daily volume: $6trn) currency markets. Norway's fund holds, on average, 1.5% of every listed company on earth. As they pivot from Wall Street to rescue their home economies, the resultant departure and arrival of their cash hoards will surely be felt as much in the corridors of investment banks as in their home governments' budgets and stimulus packages.
Sovereign investors have come a long way in the decades since the Global Financial Crisis of 2008, when they poured billions – too early as it turned out – into the titans of finance such as Citibank, Blackstone, Bank of America and RBS, and were briefly portrayed as the saviours of capitalism. After learning costly lessons from their 15 minutes of fame, these new giants of finance have emerged as savvy, early investors in the digital transformation of the world's economy. Their combination of ample cash and canny investing has enabled the rise of the 'unicorns': private companies, digital start-ups, valued in excess of $1bn. Instead of riding to the rescue of the incumbents, in the current crisis they have ridden the unicorns to greater and greater success.
Rather than being rogue actors, which was greatly feared prior to 2008, sovereign investors have become a stabilising force in the global capital markets.
How SWFs became a stabilising global force
Rather than being rogue actors, which was greatly feared prior to 2008, sovereign investors have become a stabilising force in the global capital markets for stocks and bonds because of their long investment time horizons and acceptance of long-term risk. In the pandemic, sovereign investors have pivoted to blunting the economic impact of Covid on their home economies. Norway's fund, for example, will ante up more than $25bn to cover government shortfalls.
However, it is in the digital world that their impact is most felt. Sovereign investment funds are the new, powerful venture capitalists. Their ample resources, long time horizons, as well as their need to diversify globally and by sector, have helped to transform the investment world and, in particular, the private venture capital market for digital companies. Given the sheer size of their investments, they are the 'unicorn makers'. They have shaken off their traditional, passive investor roles and stepped into the vanguard of the digital transformation we are now all inhabiting.
The advent of stay-at-home orders and social distancing has only accelerated the trend toward the digitalisation of everything. This digital transformation has been increasingly driven by massive pools of sovereign capital. Sovereign investment funds have fuelled the rise of this once-rare breed, backing the likes of Alibaba, Airbnb, JD.com, Tesla, Uber, WeWork, and well-known unicorn-maker the SoftBank Vision Fund. Even more surprising is that these funds are themselves integrating artificial intelligence and blockchain into their own operations – and into their thinking about mitigating digital disruption to their portfolios.
What purpose do sovereign funds serve?
In a further departure, the sovereign funds are systematically investing in the innovation ecosystem to boost their domestic economies. This is an ongoing, powerful trend spanning continents. Reflecting this, not every sovereign investment fund has financial investment returns as its sole objective. Some have domestic and strategic objectives, while others combine two or more of the functions, mixing fiscal stabilisation, intergenerational savings and economic development. A few have seized opportunities to accelerate their domestic development agendas.
The EU features at least two. Having contributed to the rescue of the Irish banks during the Global Financial Crisis, the Ireland Strategic Investment Fund now focuses on domestic economic development. A surprising late entrant has also come to the fore: in April 2020, Germany created its Economic Stabilisation Fund, otherwise known as Wirtschaftsstabilisierungsfonds.
These funds see tech investments as a way to support economic activity and job creation at home, while simultaneously achieving commercial returns from new businesses. Global sovereign funds rushed to Silicon Valley, China and other world innovation hubs to join the unicorn hunt and capture a piece of that future.
The future will see more sovereign funds taking on domestic economic development mandates, especially in emerging regions.
At the same time, SWFs nurture the technology sector in their own backyards. For example, one of the goals of Turkey's sovereign fund is to develop the domestic entrepreneurial economy and become the 'investment gate of Turkey'. The Public Investment Fund (PIF) of Saudi Arabia and the United Arab Emirates' Mubadala fund, the main backers of the $100bn Vision Fund for tech venture investments, are probably the most prominent examples. Just take a look at the $500bn PIF has committed to founding the futuristic Neom City, featuring flying taxis and an artificial moonrise every night on a site 33 times the size of New York City.
Importantly, the rise of sovereign investors is reflected not only in the increase in the size of assets under their management and their prominent role in the digital transformation, but also in the proliferation of new funds established over the past decade and the anticipated establishment of new funds in countries with recent resource wealth (such as African countries), as well as in regions striving for government-driven economic transformation (for example, the EU).
An EU sovereign wealth fund?
According to media reports in August 2019, EU staff have drafted a plan to launch a €100bn SWF, to be called the European Future Fund. The main goal of this proposed fund will be to invest into future 'European tech champions', which could potentially compete in the same league as China's BAT (Baidu, Alibaba and Tencent) or the US's GAFA (Google, Apple, Facebook and Amazon). Due to the complexities of EU politics, it is not clear that the fund will ever be realised, but the determination to compete with US and Chinese dominance using a sovereign fund in the future digital economy is clear.
Some sovereign investment funds do not solely invest their countries' own money – they attract foreign capital. As we write, Indonesia's government is setting up its new sovereign wealth fund – known as the Investment Authority Indonesia (IAI). Jakarta has pledged $5bn to the fund that it hopes will attract a further $15bn from overseas. The UAE, Japan's Softbank and the US International Development Finance Corporation have already been lined up to invest in the fund, according to Indonesian officials. The IAI will initially focus on infrastructure in the country, both physical and digital, which would make up for the limited financing capacity at home, according to President Joko Widodo.
The future will see more sovereign funds taking on domestic economic development mandates, especially in emerging regions such as Africa, Latin America, south Asia and eastern Europe. Governments are setting up national investment funds targeted at financing and catalysing economic development – often through infrastructure projects – within their own national borders. The sovereign investment funds will serve a key role in the post-pandemic global recovery. Countries, now is the time to create a SWF – if you don't have one yet.
Winston Ma and Paul Downs are co-authors of The Hunt for Unicorns: How Sovereign Funds Are Reshaping Investment in the Digital Economy, Wiley (2020).
Home page image of Saudi Arabia's Future Investment Initiative, which was launched to increase the assets of the country's sovereign wealth fund, by Fayaz Nureldine/AFP via Getty Images